"You have a new follower", "XYZ liked your page" and other similar messages are few of the things that are keeping us busy now a days. Following someone on Twitter and posting on someone's wall has become a trend as more and more people are joining the Social Media bandwagon. But among all these, what we are lacking is the human connection. We might be very close, talk non-stop on Twitter but don't make it a point to meet each other in person.
A lot of campaigns have been started to get more and more people off the social media so that they meet people in reality. And one of my recent experiences just proves why there is a World outside Twitter and Facebook. Few months back I was a part of a Blogger's meet organized by Tata Motors and Indiblogger along side a launch event of the all new Tata Hexa. This was my first ever bloggers meet and was super excited and was eagerly looking forward to it.
Tata Hexa Blogger's Meet
Being an avid social media user, I'm online almost the entire day interacting with netizens to share and learn something. Of these, there are a lot of wonderful people and blogs that I follow regularly. There is something in everyone's way of describing things that is what I guess attracts me. I can very well recollect the name of the blog or the twitter handle – these are like on my tips. But during the #HexaExperience event, it was time to go a step further and meet the super wonderful people behind those twitter handles and the urls. It was time to see the world outside Twitter and Facebook. Further most of the them who were present there already knew each other personally, unlike me who was going to be interacting with them for the first time.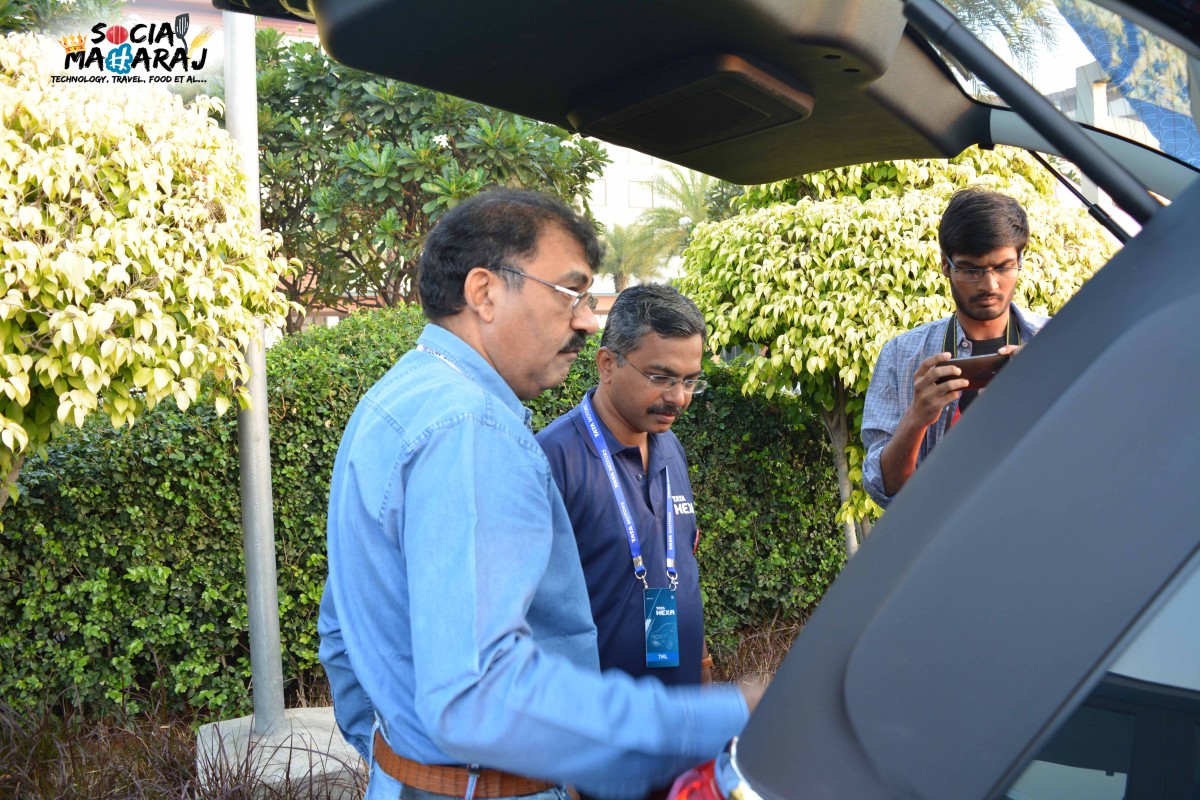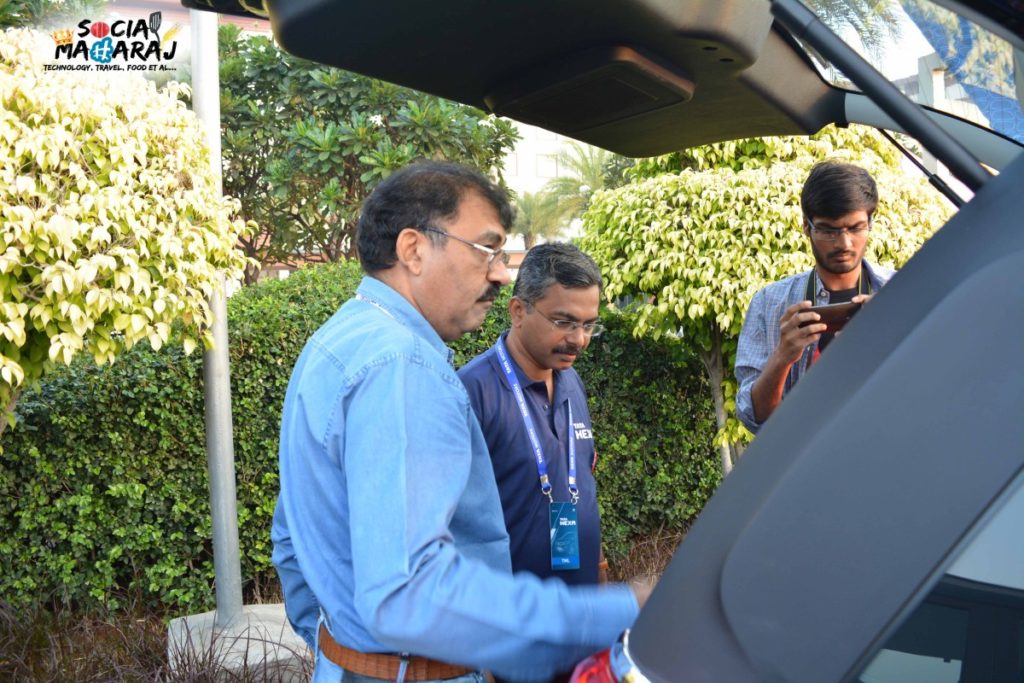 Blogchatter Hyderabad Meet-up
Even though there are many bloggers in Hyderabad, not many turned up for a 'sudden' meetup that was planned for today. And because the title of the post says so, I surely wanted to meet and greet the real people behind their virtual veils. The meetup was planned at Starbucks at GVK One, Banjara Hills. I have previously also mentioned that I can remember people with their twitter handles rather than their names. So the moment I entered Starbucks, a pretty lady comes up to me and says "Hi Atulmaharaj, this is @Romspeaks" I was meeting @Romspeaks for the first time !
Had an amazing Saturday afternoon @StarbucksIndia with Twitter friends. #BlogchatterMeetUp pic.twitter.com/ANnH8a7FYS

— Novemberschild (@romspeaks) May 20, 2017
Even though we had been following each other's virtual journey for quite some time, this was our first meet. Others who joined in were @tinajsequeira – a wonderful, always smiling mommy blogger and @subho65  – a fairly experienced folk who knows it all. And guess what ! All of us belonged to different age groups, came from different walks of life, but still there was no awkward silence at all. We instantly connected and talked as if we were meeting after ages ! Spent an awesome time spent with some amazing people. And that's why I say, there's a world outside Facebook and Twitter too !
Get up and Get Talking
No matter how much active you are on Social Media, it all boils to how good you are at interacting with people in reality. You may have thousands of followers online, but if you aren't interacting well with people whom you meet, it's waste of time. For me the experience was amazing, especially meeting bloggers whom I admire for their writing or the knowledge they share online. Talking to them and learning about their blogging journey was inspiring. The passion they have and the dedication they put in the blog is immense and is imminent too. So that now when we go back home and read the blogs,there will an entirely new vibe while reading the posts.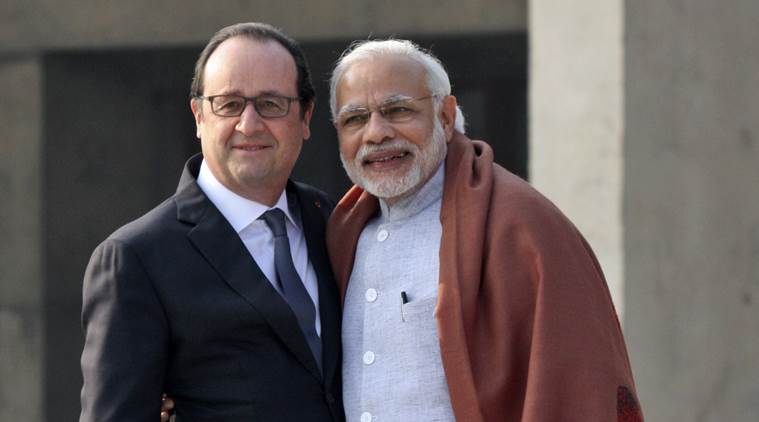 So keep that phone / tablet aside and get out. Go outside, travel and meet new people. Next time when you are traveling to a different city or country, make a point to take some time off to meet the real people who you follow. Spend some time and interact with them in the real world. Trust me the experience might be a life changing one. There may be a lot of things you wouldn't already know about that person. If you are already meeting people, then take a pat on your back ! So tell me, whom did you meet recently ? How was your experience meeting them in reality after reading their perky tweets and posts online ? Share your views and get interactive !