Last few weeks have been amazing, especially Fridays. Thanks to a wonderful bunch of people who never say no to Food 😛 It's because of them that I have been trying out new restaurants and food. Last weekend, I was drooling over the exquisite dinner buffet at The Grand Trunk Road, Madhapur. It was a great way to end a hectic week with some 'desi' food. And last Friday was no different. After relishing 'desi' food it was time to try out something 'videsi' There was this place on my mind for quite sometime, but couldn't manage to visit. But a big shout out to my friends for joining me to try this restaurant – Vera Pizzeria in Madhapur. This is an all Italian restaurant, but is this worth a try ? Well here's my review of Vera Pizzeria, Madhapur.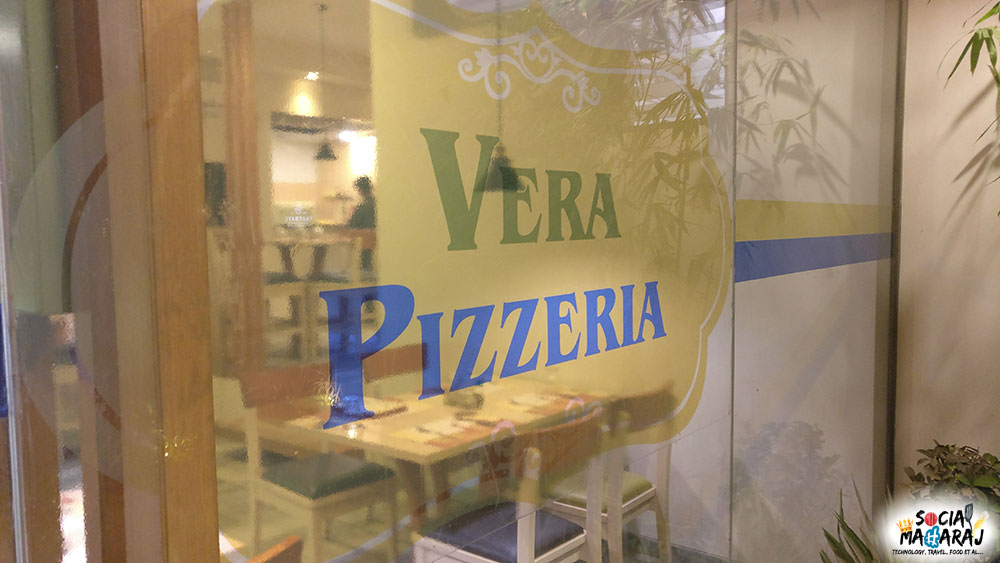 Refreshing Ambiance at Vera Pizzeria
Vera Pizzeria is an all Italian restaurant in Madhapur, off the Image Gardens road, the restaurant is easy to spot. The place looks refreshing so the moment you walk in, the refreshing ambiance will bowl you over. Abundant lighting and suave interiors is treat to the eyes. Since we opted for the buffet, we were seated at the first floor. Having reserved the tables already, our table was ready. The table we got was small, would have loved to see a more spacious one, considering it was a buffet. Chairs were very comfortable, more of a coffee shop type. So on the ambiance front, Vera Pizzeria is amazing. But what about the Food ? Well, read on to find about the food at Vera Pizzeria.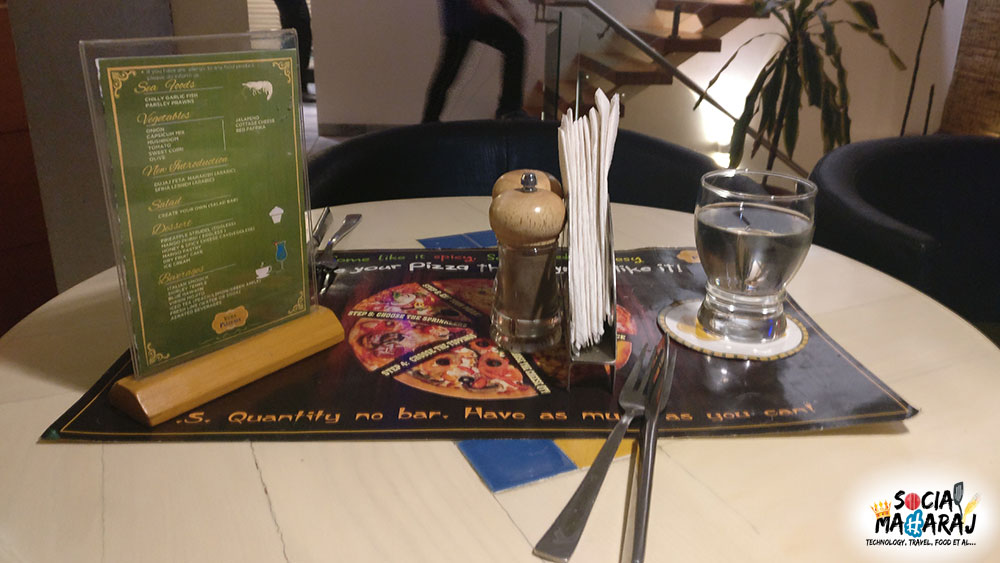 All you can eat Buffet at Vera Pizzera, Madhapur
Yummylicious Starters
We were a group of four, and had a mix of vegetarian and non vegetarian buffet. The starters are served on the table (in fact everything is served on the table, not like a typical self-service buffet) My non vegetarian friends were drooling over the Coastal Fish and the Chicken starter. They were over the moon after tasting the fish ! Apart from that they had Chicken and Prawn garlic bread. For vegetarians, we had Jalapeno and Onion Garlic Bread. This one was my favorite, baked perfectly, the cheesy texture plus the tanginess of Jalapeno was bang on. There was a Paneer preparation, but that wasn't good. Not recommended. Would have loved to see a bit more variety for vegetarian starters.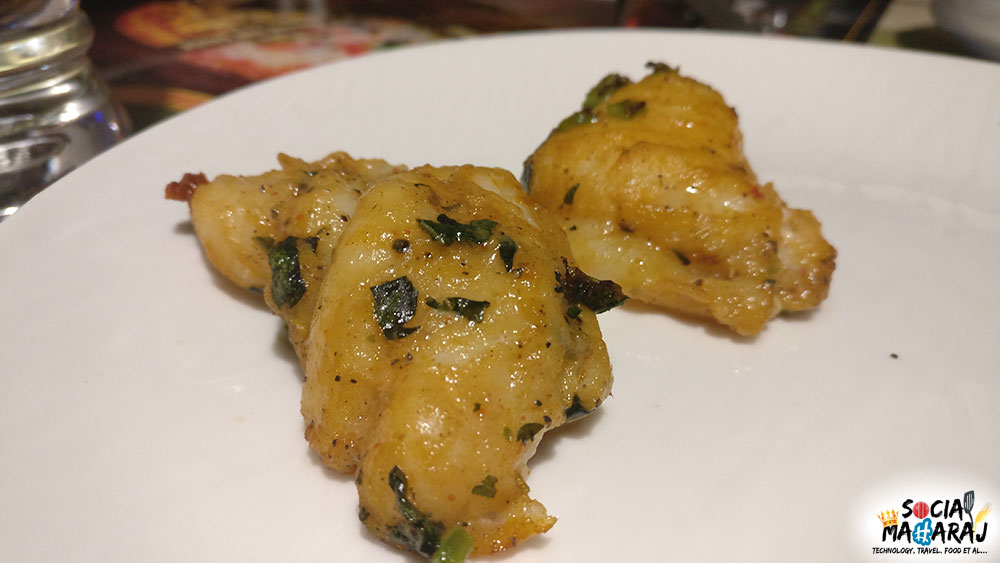 Pasta Time
Being an Italian Restaurant and not serving Pasta is a crime ! They had "Make your own" Pasta scheme where in you get to choose the sauce. White sauce, Red Sauce or mixed. I personally liked the White Sauce pasta, was a little less on salt. My friends loved the 'garlicy' Red Sauce Pasta. Pasta was cooked nicely and had the right texture and flavors. Taste could have been better though.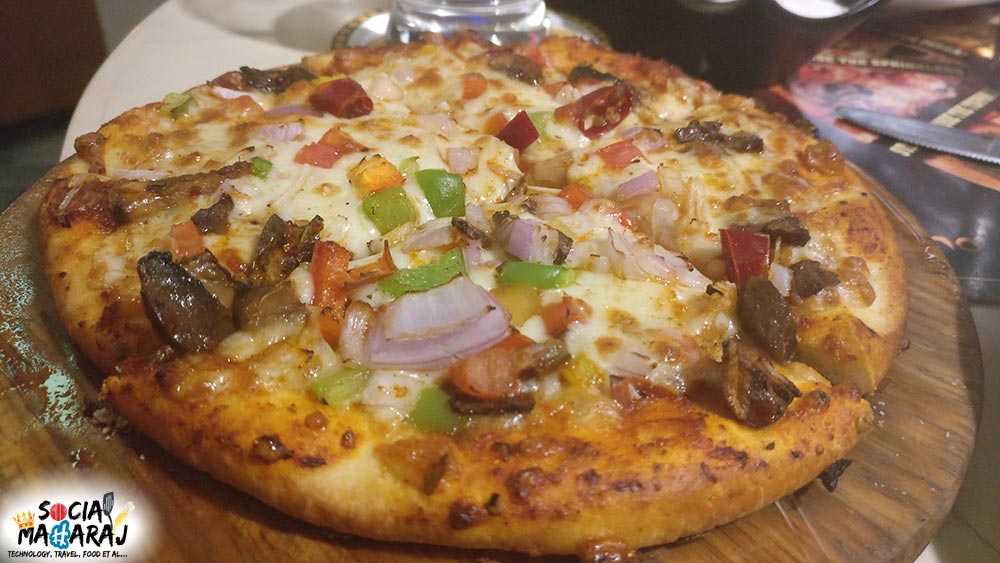 Pizza at the Pizzeria
For main course, Vera Pizzeria serves Pizzas. You have option to choose the base, sauce and toppings. They serve a regular 7″ pizza, so you can enjoy a slice of all that they have to offer. So Cheesy, Pan Pizza, Arabic and Roll were the few variety of bases. Vegetarian toppings were standard, while non vegetarian had options for lamb, chicken and prawns. The pizza did take sometime to arrive. Since it was piping hot, the cheese was melting and looked delicious. We loved the So Cheesy base while the Arabic base wasn't great. One could compare the pizzas to the ones served at Pizza Hut. So overall, Pizzas were average.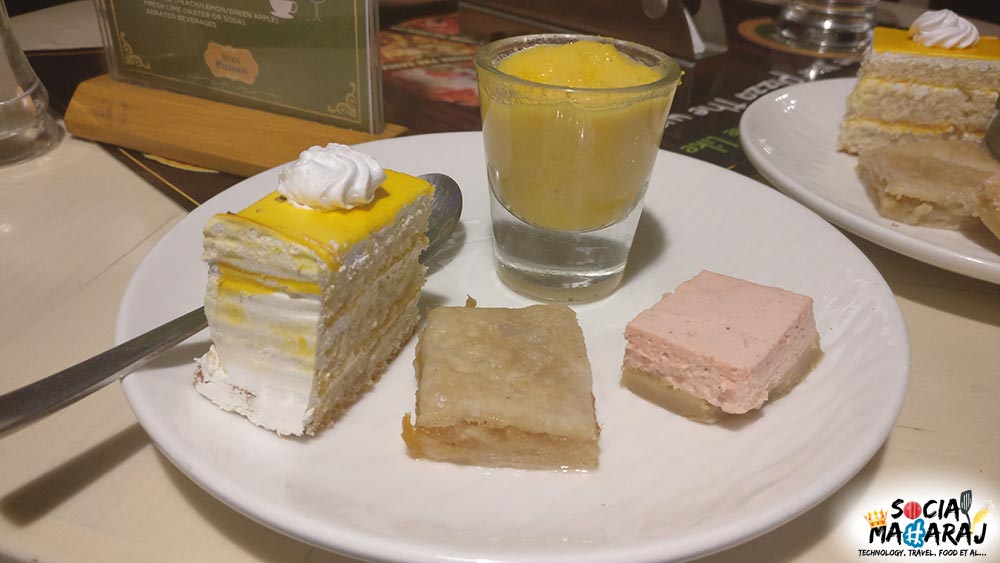 The 'Not-So-Good' Desserts
I wonder why buffet restaurants focus only on starters and not on main course and desserts ? If you read any of my previous review posts, I would have definitely mentioned that Desserts weren't up to the mark. Vera Pizzeria was unfortunately in the same league. The desserts weren't good and we mentioned the same to the manager. Mango Phirni was average while the cheese cake was unpalatable. Event the pastry wasn't great. But thanks to the Coffee Ice cream that saved my day. Being an ardent Coffee lover, I was in love with Coffee Ice cream. Desserts is surely something they need to work on.
Is Vera Pizzeria the perfect Italian restaurant for you ?
If you are bored with the typical Punjabi, South Indian cuisine, then Vera Pizzeria could be a place you might want to consider. Their "Eat all you can" vegetarian and no vegetarian buffet are priced well – Rs 500 and Rs 600 incl taxes for vegetarian and non vegetarian buffet. Which is reasonable. When we walked into the restaurant, we started with a rating of 4.5/5 but by the time we were done, we would settle for a 3/5. Overall the food was average – great starters, average main course and disastrous desserts was the story at Vera Pizzeria. The service was on the slower side, but the staff was courteous. In the end, if you want to spend some time with your pals and relish something different from your regular daal chawal, you could give this place a shot. Already been here ? How was your experience dining at Vera Pizzeria ? Mention in the comments below or tweet to me @atulmaharaj