In the past week I spoke about all the places to visit in Ooty. Be it the mighty Pykara Lake, the beautiful Pine Forests, Shooting Point, Botanical Garden or the highest peak Dodabetta Peak. My stay in Ooty has been amazing, thanks to Oyo Rooms for making my stay comfortable. Now having stayed in Ooty for 2 nights and being a Foodie, how could I miss out on not talking about places to eat in Ooty. Ooty is a small place indeed, however it has everything there. No matter what you eat, you will find it in Ooty. I didn't eat much in Ooty, but here are the few places to eat in Ooty.
Places to Eat in Ooty
Ooty Coffee House
I'd say that this is one place that is hyped a lot. I had read about this place online and reached here for a quick bit. Ordered a Masala Dosa and a plate of Poori. One thing to note is that every restaurant in Ooty serves hot water instead of regular water. It's because of the cold weather that you find these, it was tough for me to find regular water. Anyways all the items we ordered were pretty average tasting and did have the punch. I've had better Dosas. So among all the Places to Eat in Ooty, this can be given a miss.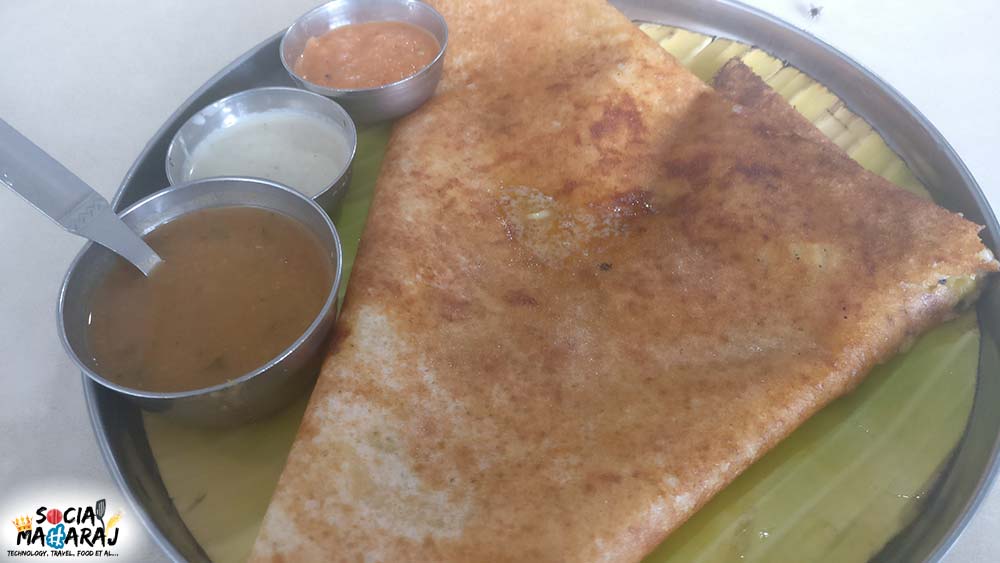 Amma's Kitchen
This two storeyed restaurant is on the way to Pykara Lake. It was here we had lunch. The menu is standard and the restaurant serves North Indian, Chinese and South Indian. Without wasting much time we ordered the South Indian Thali. The thali was pretty good, but we were extra hungry and hence had to order a Paneer Curry and a couple of rotis. Was lucky to have gotten regular water to drink. The management is friendly and the place isn't too costly. Amma's Kitchen is surely one of the Places to Eat in Ooty that deserves your time and money.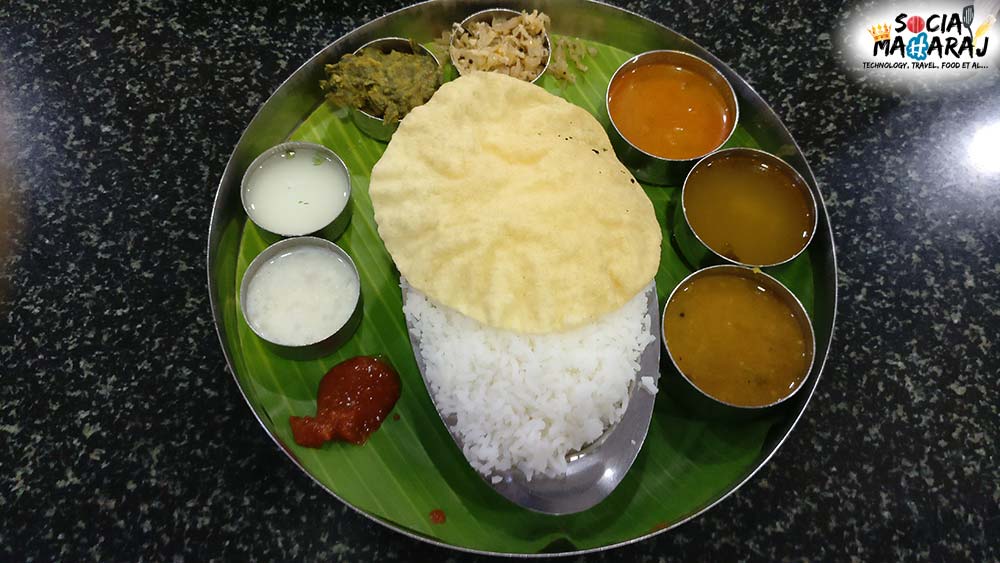 Pankaj Bhojanalay
Located right in the heart of the main market is Pankaj Bhojanalay. This tiny little place, located on the first floor can house maximum of 30 people at once. The restaurant is a pure vegetarian restaurant and is famous for Gujarati and Rajasthani dishes. Since I was hungry, I decided to go for the Gujarati Thali that is priced at 210Rs. The service is a tad slow but the food is homely. I enjoyed all the items in the thali be it the Kadhi, Cabbage curry or dal. This is a good place if you are looking for good places to eat in Ooty.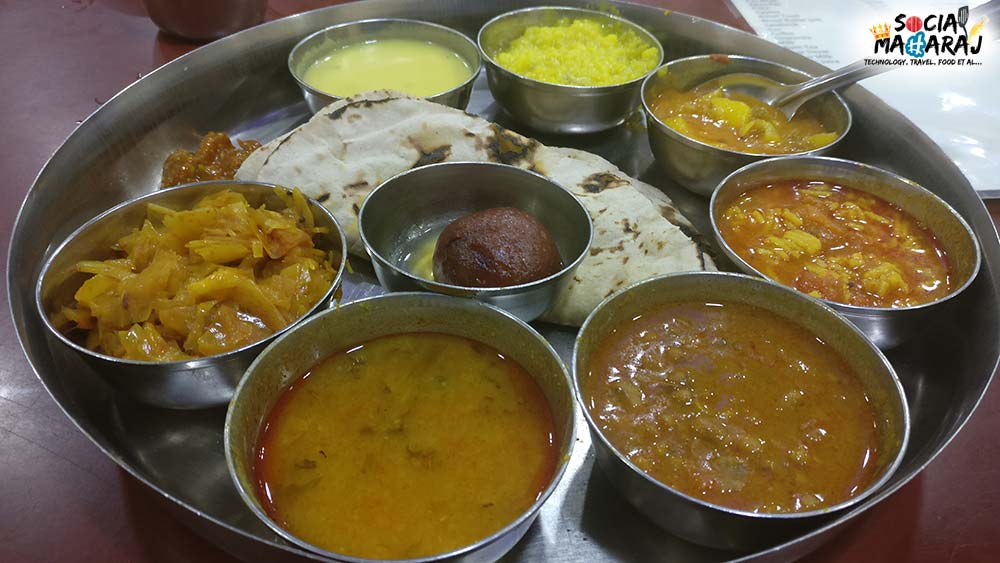 Apart from these places there are loads of other places to eat in Ooty, below are a few of them which I visited but didn't eat:
Dominos Pizza
A2B – Adyar Ananda Bhavan – pure vegetarian food
Ascot Multi Cuisine Restaurant – located inside Mahindra Club, costs 920Rs+taxes for unlimited dinner buffet
Hyderabad Biryani House – eating Biryani outside of Hyderabad ? Not me !
Hotel Nahar – the woodbaked pizza is famous here
Hotel Blue Hill
Thendral Restaurant
So these were few places to eat in Ooty. Most of the restaurants are located on the Commercial Street and are easy to spot. It will be great idea to walk down the market from your hotel, do some shopping and then have a good meal at one of the places to eat in Ooty.
That brings an end to my Exploring Ooty series. I hope you enjoyed the posts as much as I did sharing my experience. If you did (or didn't) mention in the comments below or tweet to me @atulmaharaj Further get ready for another series of posts this time about Coonoor starting next week. Till then, have fun !