A team that eats together, stays together. This is a motto that I strongly believe in. And hence I frequently plan for team lunches often as I feel it's a great team bonding exercise. Some of the places that I've gone for team lunches are Abhiruchi in Madhapur, Nautanki Gali by Ohri's in Hi-Tech city and The Grand Trunk Road in Madhapur. All these places have been pretty good, however all of them are quite far from my work place. Thus I was on the look out for better places close to my work place.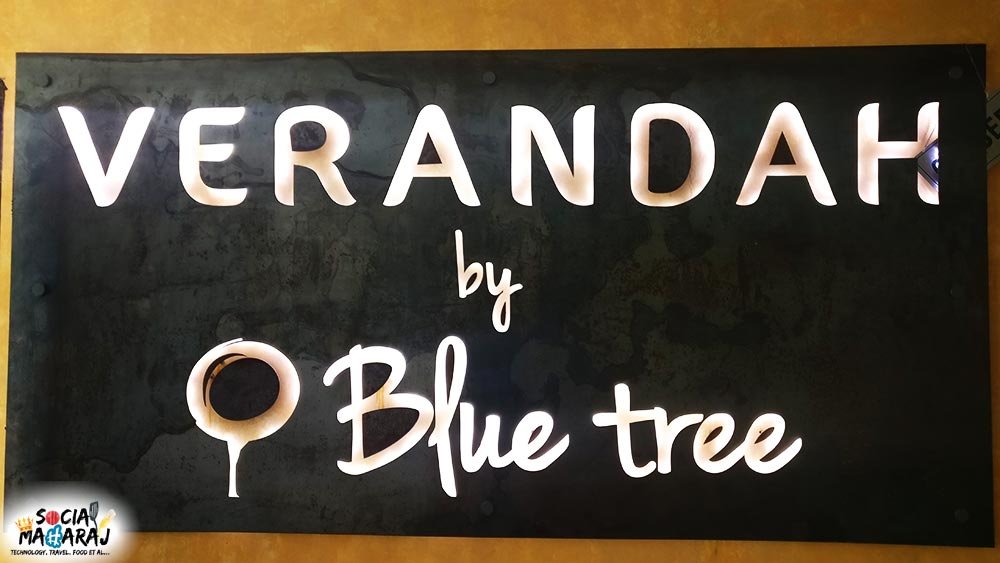 That's when one of my friend suggested Verandah by Blue Tree. Right next to Wipro lake, in the same complex as Dominos is Verandah. I was here a few weeks back for lunch with my team. I know this is a very late post, but have been caught up with work off late. Anyways, here's my review of Verandah by Blue Tree.
Decent Ambiance at Verandah
Verandah literally means courtyard in Hindi and this place is just that. Huge windows looking up to a busy road, ensures a lot of light comes in during the day. Well, such light is needed because the ones inside aren't doing their job ! The lighting is extremely poor even in broad day light. Especially for foodies who love to click their food before eating, won't enjoy the low light conditions.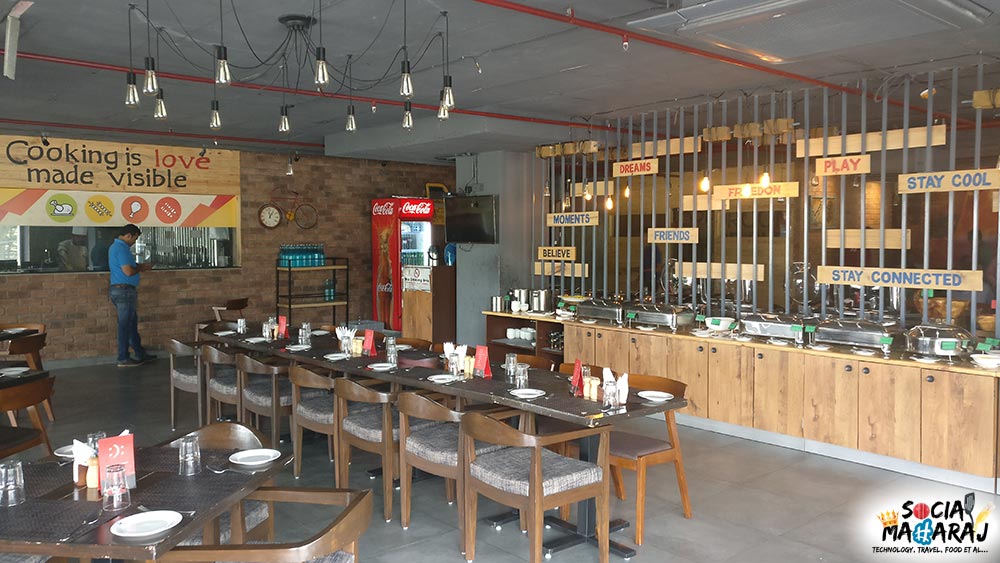 The restaurant looked spacious even where there were quite a few large groups in the house. The seating is fine, but could have been better. The buffet area is spacious, however it would have been great if the vegetarian and non vegetarian areas were separated. Overall the ambience was decent.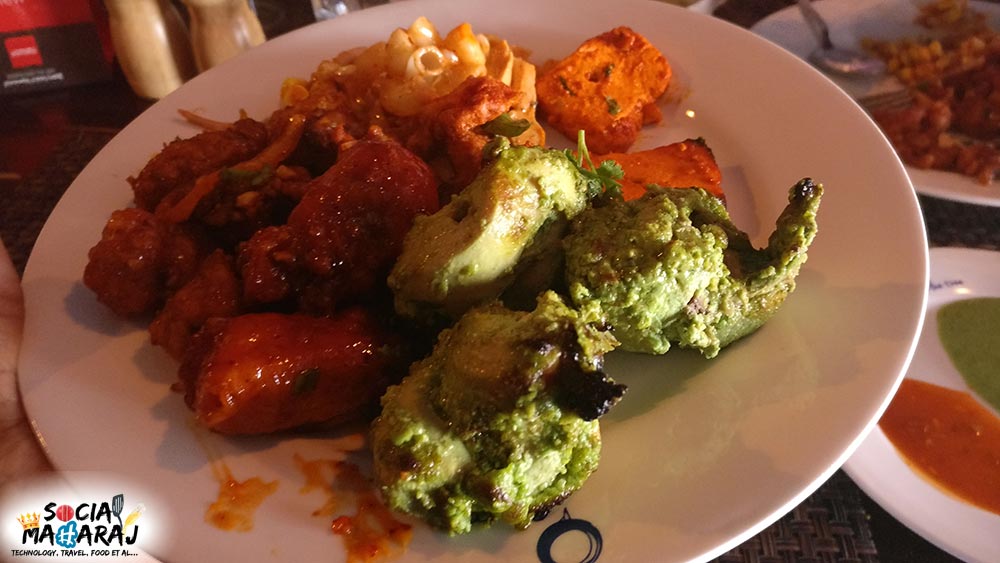 The buffet spread had some variety which is a good thing. Especially for someone like me, the variety was decent I'd say. There were two variety of soups. about 3 variety of starters in veg. One thing I'd like to point out is that the starters are NOT served on table. You need to get into a queue even for the starters. I guess we went in tad early and hence some of the starters weren't ready. There were crispy vegetables, crispy corn and Paneer starter. Paneer was bland, looked good, but bland. The fish that was served in non veg was good and most of my non veg buddies liked it.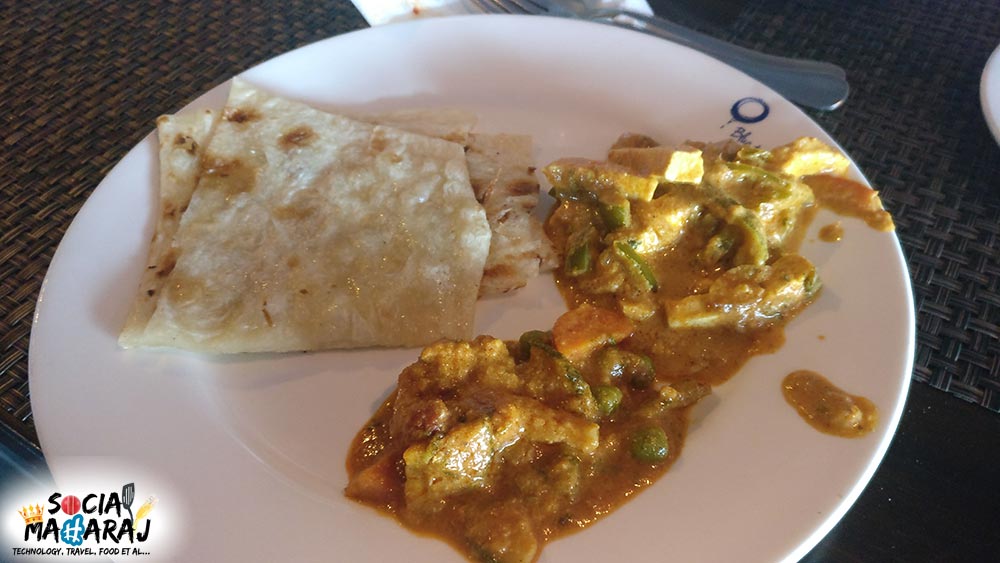 Standard buffet at Verandah
The main course had a Paneer curry, a mix veg curry along with dal and rice. Sounds pretty standard right ? Well it was. Even the quality of rice wasn't good. Most of the places I've been to for buffet served good quality rice (Basmati, long grain) but these pretty much looked like the rice I have at home. All the curries didn't have the best of flavours. Also rotis aren't served on table, was a disappointment. So it's like you have to get in queue for everything. I was surprised to see a live pasta counter that wasn't welcoming. But it surely managed to tickle my taste buds with the pasta. Not quite the authentic one, but was colorful and had a good taste. I liked it.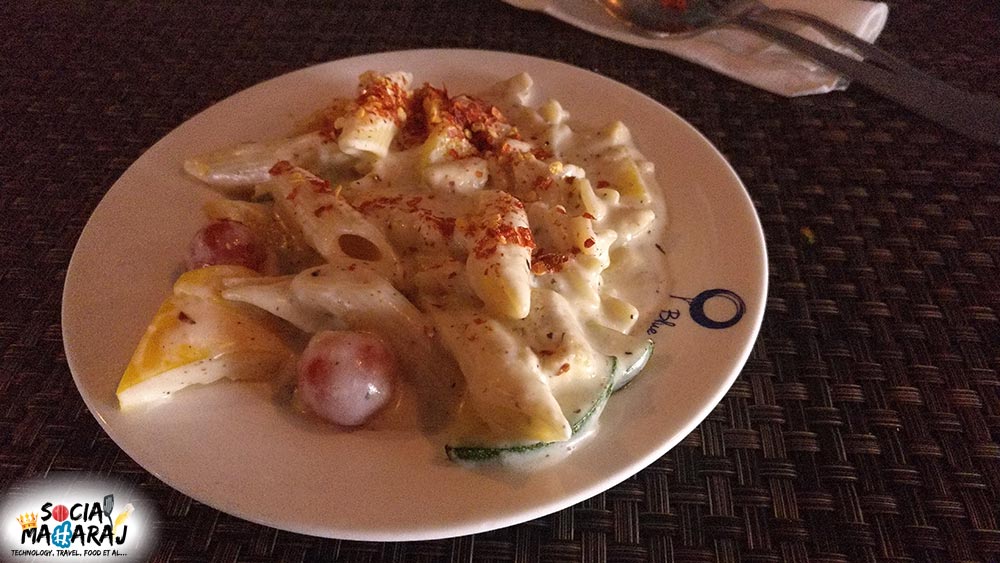 Deserts too weren't something great. I've always advocated for better desserts at buffet restaurants. This one had the evergreen Gulab Jamun, Gajar ka Halwa and ice cream along side Coconut burfi. I was eager to try the Gajar ka Halwa, which didn't turn out to be great. It was average. I was expecting it to be more rich in flavors. It just tasted sweet. Again, desserts weren't great.
Final Verdict Veranda by Blue Tree
For a buffet priced at around Rs 460 (excl tax) for both veg and non-veg, I'd say it was ok. Once in a while you can walk in to have a meal. Since it was a team lunch, the intention was to spend some time with the team. Hence the focus wasn't much on the food. Then again, I was expecting something more from them. Better tastes probably ? Well, that's about it on my review of Verandah by Blue Tree, Gachibowli. If you have been there, how was your experience ? Share in the comments below or tweet to me at @atulmaharaj