Everyone wants to know how good they are at something and have set metrics for it. For example if someone has a YouTube channel then they would probably keep a check on subscriber count. For an app developer, number of downloads is what is important Shameless Self Promotion alert: Do checkout my first Android App – Mileage Calculator – on the Google Play Store which has got a good 4/5 star rating with more than 2.3Lakh downloads ! Anyways, when it comes to rating / ranking websites, there are a lot of metrics like MozRank, Google Analytics, Page Authority, Domain Authority and what no. Trust me you cannot simply rely on any one of them. Most of the web analysts feel that Websites 'Hits' are not the right way, while others feel Google Analytics doesn't work great as it works only on Javascript enabled browser. One of the other popular metric is Amazon Alexa Rank. Alexa takes into account various factors and comes up with a Global as well as a country specific rank.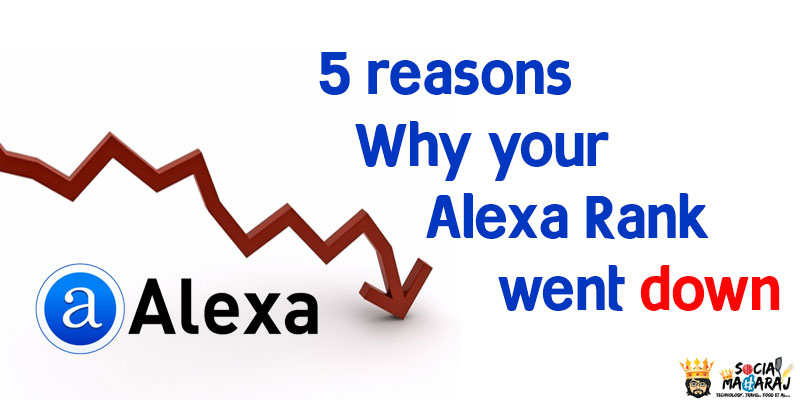 Alexa Rank down suddenly
Your site will be doing good but the numbers might have a different story to tell. If you have had a viral post, Alexa Rank would sky-rocket but there will be moments when it would come down crashing. Similar is the story of this blog at the moment. From enjoing a healthy global rank of less than 400k it has come crashing to over 1.2 million in a matter of few days. And yes this is probably the worst nightmare for blog/website owners. I just like any other user googled but couldn't get much answers. Hence decided to write a post of my experience with Alexa Rank. So here are my 5 Reasons Why Your Alexa Rank went down suddenly.
You didn't post fresh content
Not only your readers but even the machines (read crawlers) love fresh content. If readers don't get fresh content they turn away and similar is the case with web crawlers too. For most of the metrics, content matter the most and Why not, content is the king after all ! The way Alexa Ranks your site depends a lot on the content. It depends on how often you post. So if you haven't posted in a while, get up and get typing. To get more visitors on your site / blob read my post 6 Tips to increase readership of your blog.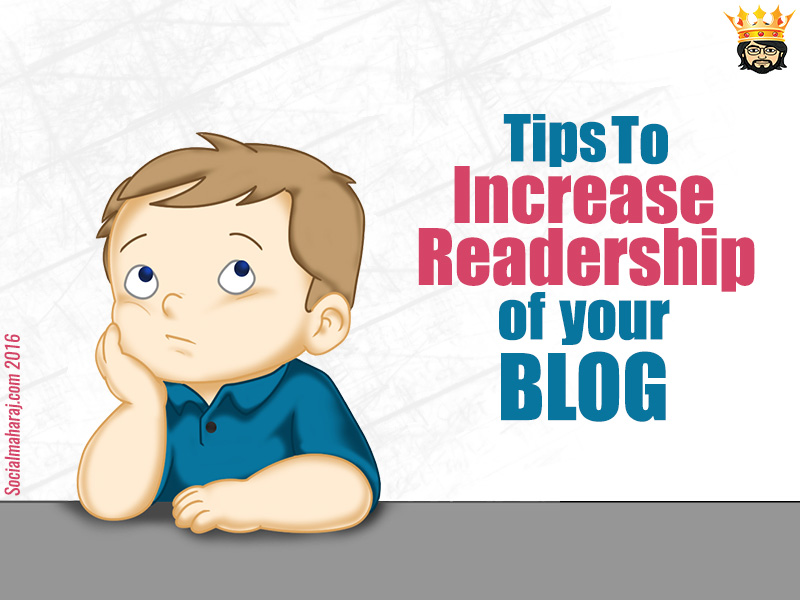 Didn't read what others had to offer
One of the foundations of Alexa is back-links. In layman terms, it means how many sites are linking to you. Whether it's a great post that other sites are linking to or be it your comments on other sites, these help in building back-links. I've always said and will continue saying that Blogging is not only about writing, it has to do with reading too. Reading what others have to say not only helps you build back links by commenting on their site/blog. But it also helps you come up with great ideas for your own blog too ! So go ahead share you blogs, read others' blogs and see that Alexa Rank climb up slowly.
Your SEO is taking a toll
The most traffic a website gets is what we call as Organic Traffic which mostly comes from Search Engines. We surely want these number to be good as these form the major chunk of traffic to your site. If the SEO plugin you are using or the guy you hired for your SEO aren't doing their job right, your Alexa Rank will come crashing. So it's not a bad idea to keep a check on your SEO once in a while to ensure it's doing what it is supposed to do !
Website loads slowly
Google did a survey and found that people only wait for about 3s for a website to load. And I (like all of you) feel that I'm a part of that group. Who likes slow websites ? No one does. Ensuring that your website loads at a good speed is important. Few things that you should keep an eye is on the images, scripts, ads and plugins in case you are using a CMS. Make sure images are light weight and avoid uploading hi-res images. Ensure that you don't have a buggy script running in the background that is slowing down your website. Do stuff your blog with a lot of ads and keep the number of plugins to a minimum to ensure smooth loading of your website.
Search Engines not able to see your website
Well, it's always important for your reader to see your website/blog but its more important that search engines are able to see your website. As mentioned earlier, most traffic comes from search engines. A lot of search engines have Search Consoles for website administrators and they require you to verify your site. So if your website is not verified, search engines might not treat you good. Also if you robots.txt files is preventing search engines to see your site, it's a matter of time before your website will not be receiving any traffic. So always ensure that your website is visible and accessible to your viewers as well as the search engines.
So these in my opinion are 5 Reasons why your Alexa Rank has gone down suddenly. I'm not saying that these are the only factors contributing to the crashing Alexa Rank. But these are the important ones that you need to pay attention to. So ensuring that your keep for blog / website fresh to reading what others share are important. Keeping your site swift in terms of loading speed to spying on your SEO is important. I'm sure that you will find this post a little helpful. If this helped you, do mention in the comments below. If you think something is missing, let me know that too !
"I am taking My Alexa rank to the next level with #MyFriendAlexa and BlogChatter"