Being a Vegetarian is tough now a days and finding a pure vegetarian restaurant is equally difficult. Most of the restaurants in the city serve both vegetarian and non vegetarian food. For some (including me) this is fine. But there are many others who don't find it comfortable eating at such places. Me being a pure vegetarian foodie in a non vegetarian's world, I'm always on the lookout for pure vegetarian restaurants. One such restaurant that has been in my line of sight since the time it opened was Mathura Vilas. I finally got a chance to dine here last week and like always here's my review of Mathura Vilas in Gachibowli.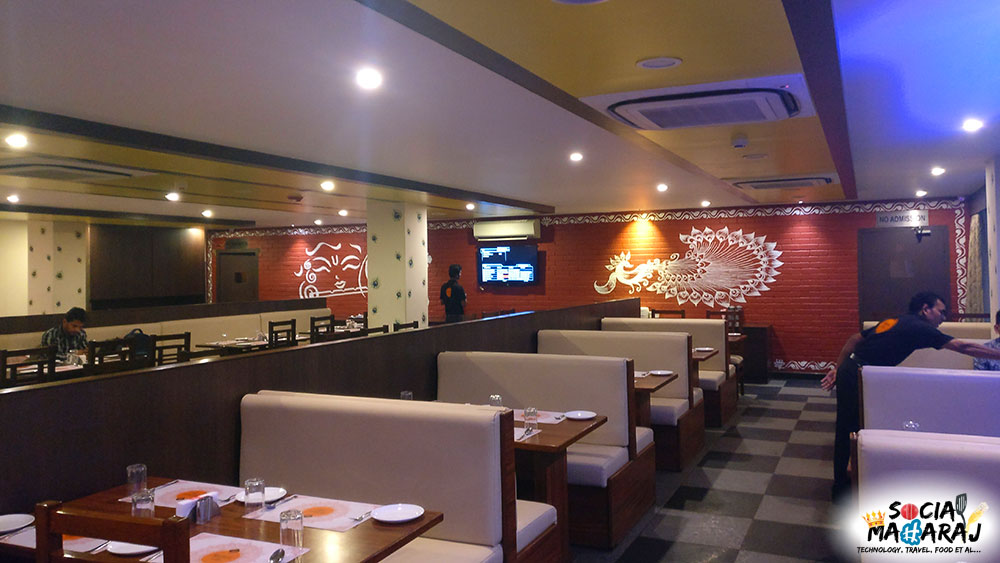 The Ambiance
Mathura Vilas is right next to the Gachibowli Flyover and is quite easily accessible from our office. Lord Krishna himself is present at the entrance to greet you. The restaurant seemed to have ample seating space. with a dash of madhubani-type paintings on the walls, the restaurant has tried to recreate the Mathura. I'd they have managed to do an average job. I was actually expecting a desi, village-themed restaurant but that isn't the case here. Ambiance wise, Mathura Vilas provides a decent ambiance.
[Looking for a vegetarian Restaurant in Begumpet ? Check out Ohri's Jiva Imperia]
Dining Experience at Mathura Vilas
The restaurant serves everything right from breakfast to dinner. The items on the menu are limited and you don't have much choice. Buttermilk is complimentary. Since we were a group of 12, not all of us reached in time. Gopal, the person attending our table provided us with some complimentary masala papad. Meanwhile we ordered Paneer Tikka Masala, Malai Paneer Tikka, Gobhi Manchurian and Seekh Kebab. Of all the Malai Paneer was outstanding closely followed by Paneer Tikka Masala and Gobhi Manchurian. Seekh Kebab was laced with cardamom and didn't taste good. Overall starters at Mathura Vilas are pretty good.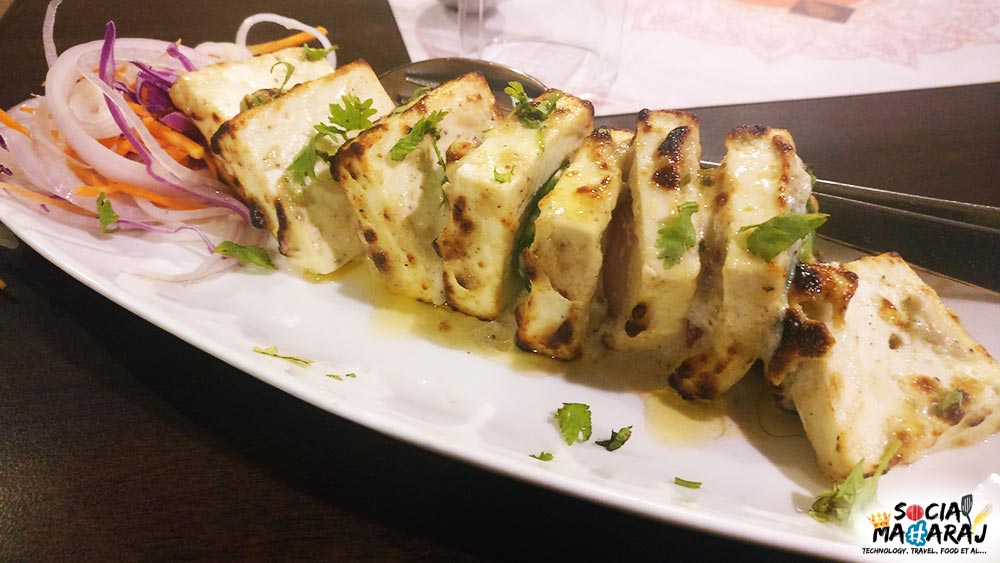 Not so rich Main Course
For main course, as mentioned earlier there wasn't much choice. All that I could see on the menu was Paneer. Nothing like the Kolhapuri, Jaipuri, Bhindi or Baigan was present on the menu. Anyways, we ordered the all time favorite Paneer Tikka Masala, Subz Chatpata, Kumb Mattar Masala(Mushroom) and Mathura ke dubki waale Aloo. Most of the main course items are priced in the range of 200-230. The service was quick and soon the items were on the table. All the curries tasted good. Mathura Aloo was something different and tasted good. However all the dishes didn't have the rich gravy you might expect when eating out. And shelling out 200Rs for such subzi isn't something that amused me. Apart from this we had Rice and Naan to go with.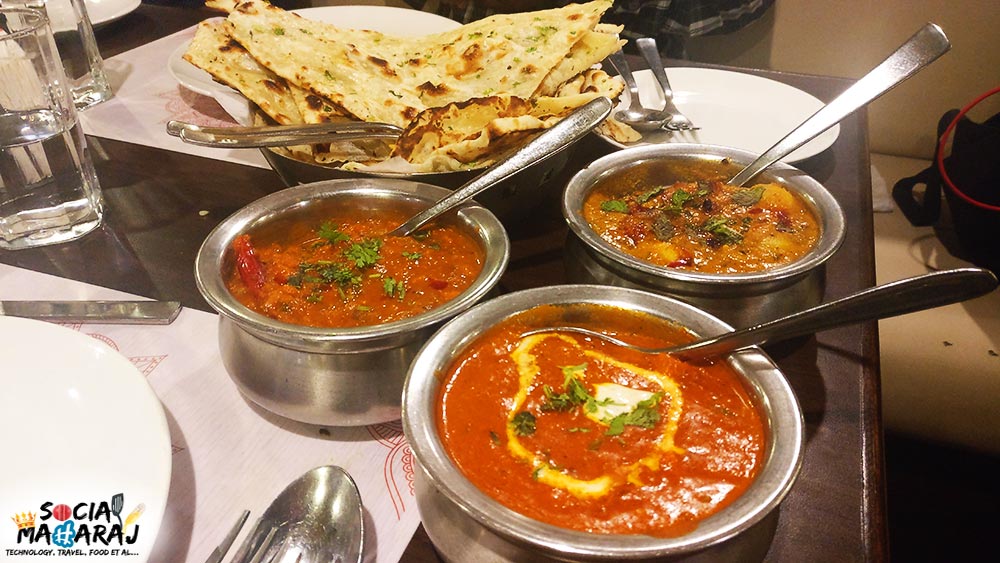 Final Verdict – Mathura Vilas
If you are looking for a pure vegetarian restaurant in Gachibowli, then Mathura Vilas should be on your list. The staff is polite and courteous and service is quick. You might feel that the items on the menu are limited. But the dishes have a pretty balanced taste. Our request of less spicy food was heard and the dishes were prepared exactly according to us.
For an average price of Rs 400 per head, Mathura Vilas does justice. Only if the curries were made more rich, I would enjoy even more. Overall a great dining experience at Mathura Vilas. Been there already ? How was your experience of Mathur Vilas ? Mention in the comments below or tweet to me at @Atulmaharaj