It was a bright sunny afternoon in Hyderabad like always. With the winter setting in, mornings and evenings are getting cooler and windier day by day. Maybe it was due to the cyclone in Chennai. Anyways, it was Saturday when me and my friends decided to dine at Bluefox at Minerva Grand in Secunderabad. I have to Bluefox in Kondapur a couple of times for a buffet, but this was first time trying out the a la carte menu at the restaurant. With much a do, here's my review of Bluefox at Minerva Grand, Secunderabad.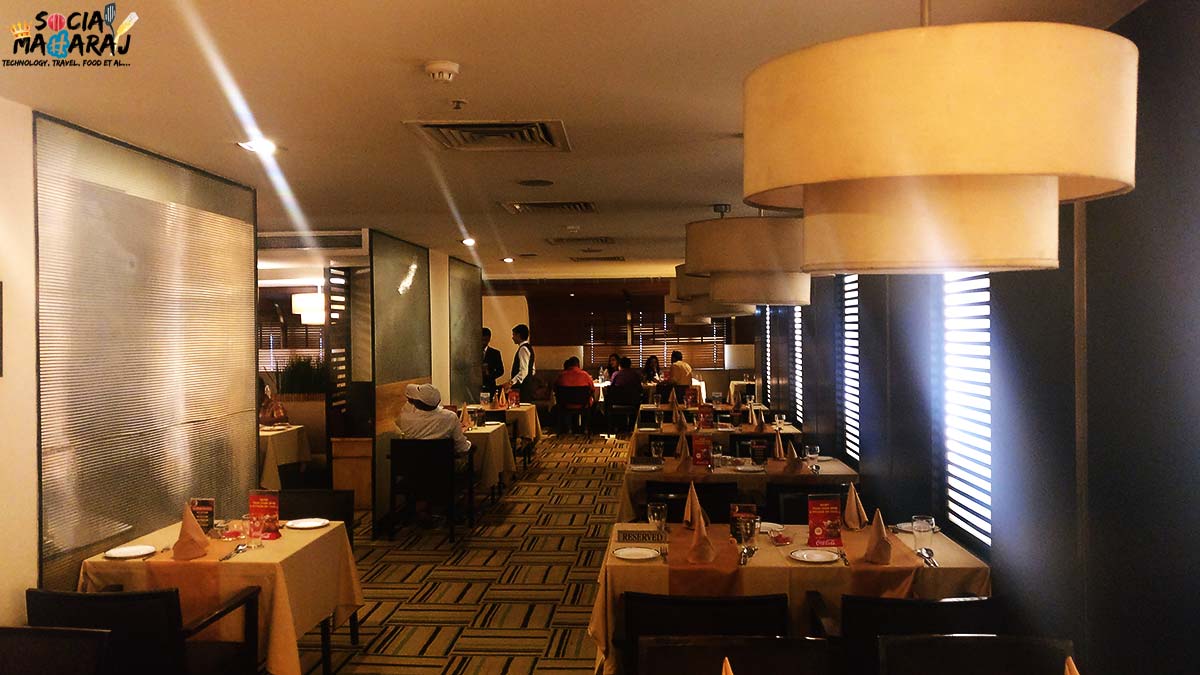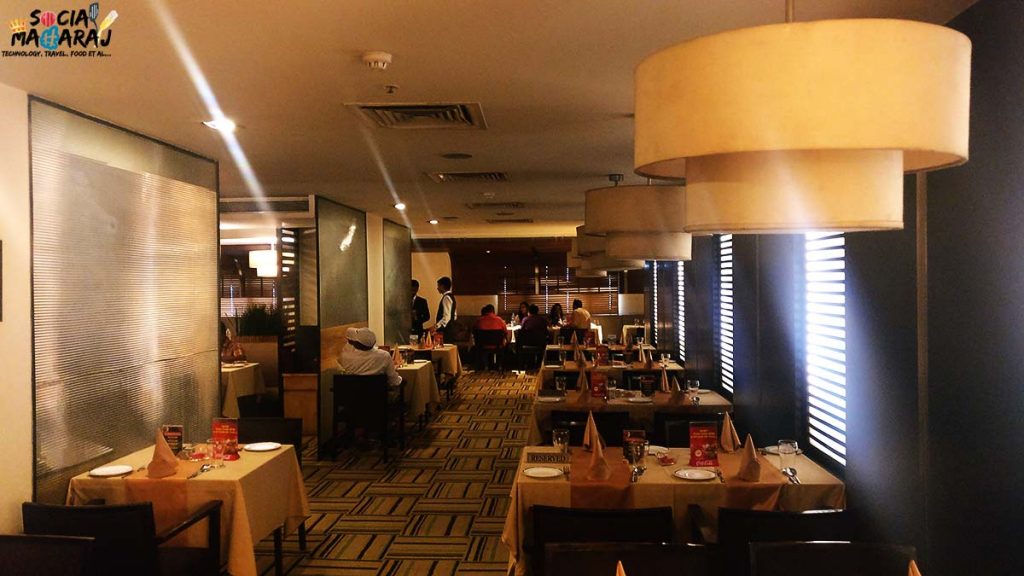 Ambiance could have been better
Their outlet in Kondapur is quite bright and well lit up, however this one is pretty dark. The entire restaurant is relatively dark and I guess you can understand that from the photos. The tables are well lit though. The interior is suave and neatly done. For me the tables in the centre of the restaurant are well lit against the ones on the side. So if you are planning to walk in with your family or friends, then I would suggest to take a table in the centre.
À la carte Food Review at Bluefox
Nicely done Entrees
We were a mix of vegetarian and non vegetarian guys so had a variety of starters that we ordered. Since the population of the non vegetarian folks were on the lower side, they ordered the all time favourite Chilly Chicken. For vegetarians though, I ordered a Seekh Kebab and Chilly Manchurian. Seekh Kebab was nicely done, perfect mix of spices. Not to spicy and was good on taste. The Chilly Manchurian actually didn't feel like mushroom at all. It was more like normal Gobhi Manchurian, but was good on taste. (Loaded with green chillies !) Overall the starters were pretty good.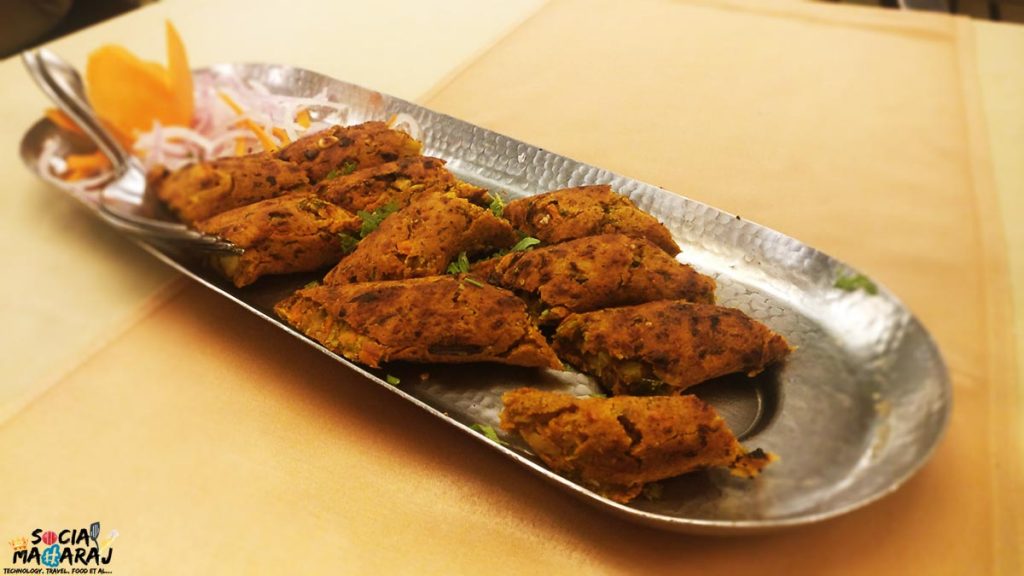 Time for Main Course
After waiting for some time, the main course finally reached our table. The main course was a mix of Punjabi, Oriental and Italian Cuisine. I'm sure you would be wondering, what's wrong ! We had White Sauce Spaghetti served with Garlic Bread along side an Vegetarian Sizzler. On the other side, there was the world favourite Paneer Butter Masala, Dal Makhni and assorted roti basket.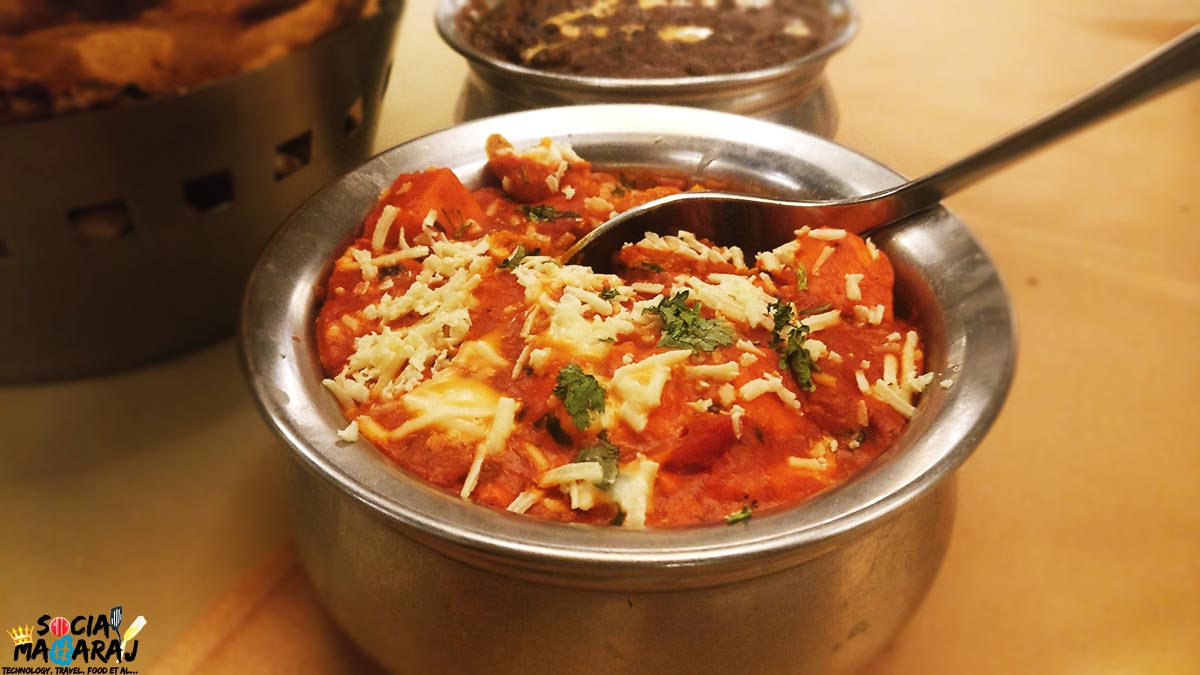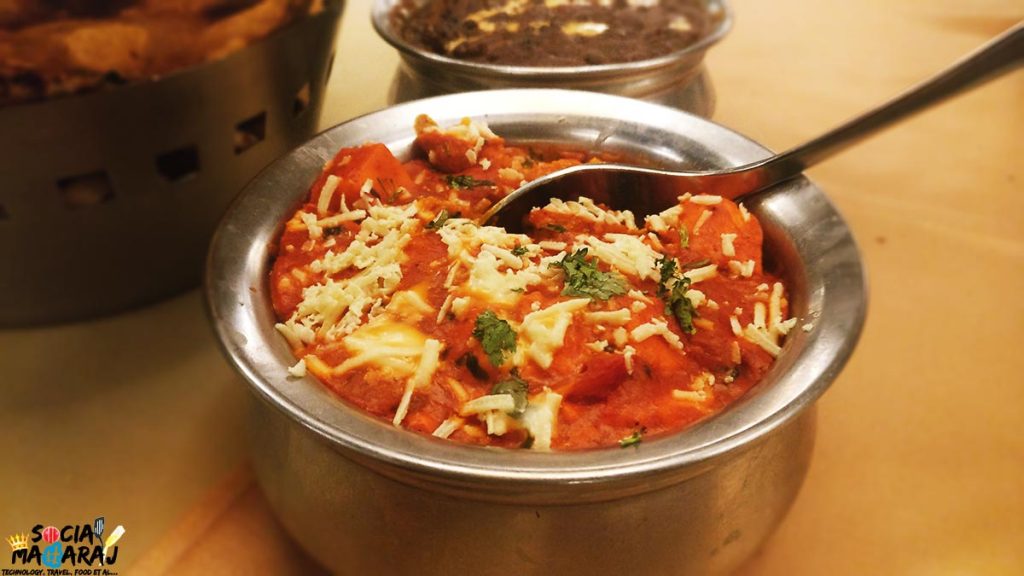 The Spaghetti was good on taste and loaded with fresh veggies, something that I love. I'm a fan of white sauce variants and not much of a red sauce fan. The sizzler was good too, I took a big chunk of Paneer and a bit of the kebab/tikki thing. Quickly dug into Paneer Butter Masala and Dal Makhni with my all time favourite, Garlic Naan. The Paneer was fresh and tender and full of flavors while the Dal Makhni on the other side was good. So the main course too was pretty decent and overall loved the food.

Bluefox in Minvera Grand is a good restaurant for a perfect family meal. A couple of things that could have been better according to me can be the lighting and speed of service. Mind you this place is slightly on the higher side on the price band, we paid about Rs 5,000 for 5 people. For this price, I feel things could have been better. That's it from my a la carte lunch experience at Bluefox in Minerva Grand in Secunderabad. If you feel that I missed out on anything, please mention in the comments below or tweet to me at @atulmaharaj