I've been working with websites and domain names since 7th grade. (about 15 years ago) That time I purchased my first domain name and hosting. Since I wasn't much aware of the hosting landscape, I approached my school and they got me a hosting and domain name from Manashosting. The hosting service was terrible – read my experience here. Fast forward to 2018 and I'm a lot more learned when it comes to choosing hosting providers, working with domain names and CNAME records. In one of my earlier posts, I had written about Custom Domain mapping for WordPress Sites. I got a lot of questions and queries as to how to use Custom Domain Name with Blogger ? So here I'm going to talk about exactly this.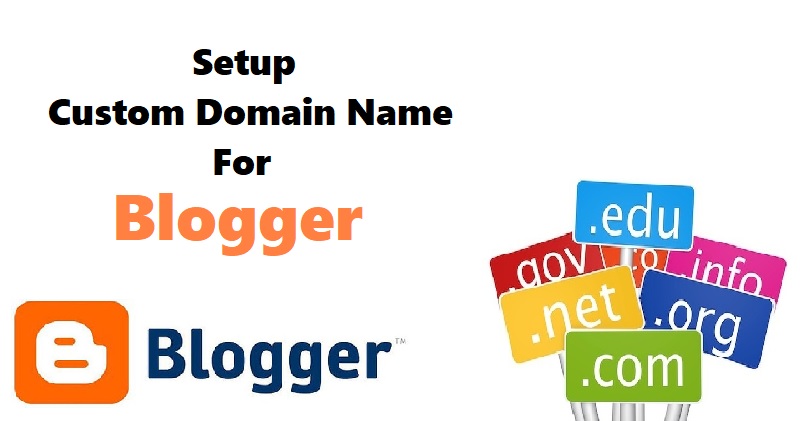 Before you use a Custom Domain Name for Blogger
Before you begin, you obviously would need a custom domain name. You can get one from the likes of GoDaddy, NameCheap, Google etc. Also, make sure you have access to the domain name control panel. (Dashboard from where you can change most domain related settings) Apart from the custom domain name, you would also need to have a blog hosted on blogger/blogspot platform (If you didn't, you'd probably not reading this) Once these things are ready, follow the steps to use Custom Domain Name with Blogger
Steps to Use Custom Domain Name with Blogger
Log in to your blogger account and head to Settings -> Basic
Under the Publishing tab, click on Setup a 3rd party URL for your blog link. Now you have to add the domain name you purchased with the www. Eg. www.MyAndroidApp.in and hit Save
After you hit save, you should see an error saying, we weren't able to verify the authority of your domain name. Don't worry, you are doing nothing wrong.
There are a couple of ways to verify the authority of a domain name, as mentioned on the Blogger, I'm going to show the CNAME way of doing it. You should see two CNAME records under the error on your Blogger Page
Now head to your domain control panel in a separate tab. Click on your domain and and navigate to Manage DNS or DNS settings
Now you should see a section that reads Manage Records, under this section you need to add a new CNAME record
Click on the little + button or Add button (depending on your domain control panel, the buttons might be different) and add the CNAME records (copy from your Blogger page) and save
The last step is to add a A record, the steps to add the A record is similar to adding a CNAME record. The four IP address for Blogspot are: 216.239.32.21,216.239.34.21,216.239.36.21,216.239.38.21. If the control panel doesn't allow you to add more than one, use the first one.
After doing the above steps, your DNS records should have the following values:
You're done. The time prescribed for the changes to take place is between 30 minutes to 24 hours. But practically it takes around 10-15 mins
If all goes correct, you should see the error go from your blogger page and you can now access you blogspot blog using your domain name.
Use Custom Domain Name with your Blogger Blog
See, how simple is that ? Now your personal blog has a custom domain name which is a great thing. Having a custom domain name has a lot of pros attached to it. You get more visibility, if you are an influencer, you get noticed more because of the custom domain name. It gives a professional image for your blog. How was the article ? Was it easy to follow or tough ? Were you able to set up your custom domain name ? If you have any queries or suggestions, drop a comment below or tweet to me at @Atulmaharaj