Everyone has a different way of spending their weekend. Family folks tend to spend time with their family. Some like to go out for a movie while many others love to sleep. Meeting friends over the weekend is my way of spending a weekend. Whenever I have time and I'm not too occupied, I tend to go out and meet friends, bloggers just to catch up and learn what's going on around. Last weekend too was similar, when me and a couple of my friends decided to meet over coffee at this cafe which neither of us had earlier explored. Hence the title Coffee pe Charcha at Heart Cup Coffee at Begumpet. A quick review of Heart Cup Cafe's ambience, food and everything else. Read on.
Dark et Musical ambience
The entrance to the cafe isn't grand and is just a normal door. So you don't actually get a feel of entering a well know cafe until you've actually entered it. The first thing you see after entering is a list of the awards the cafe has won in the past few years. What comes next is a dark space with quirky walls and good music. Heart Cup Cafe has a dance floor so I assume they have DJ Nights often. There's a long bar counter at one end, seating area below as well as on the first floor. You want to occupy the tables in the middle or the cosy sofas in the side, choice is yours. Overall, we loved the ambience of the place. However this being a club, lounge, I'm not so used to such ambience.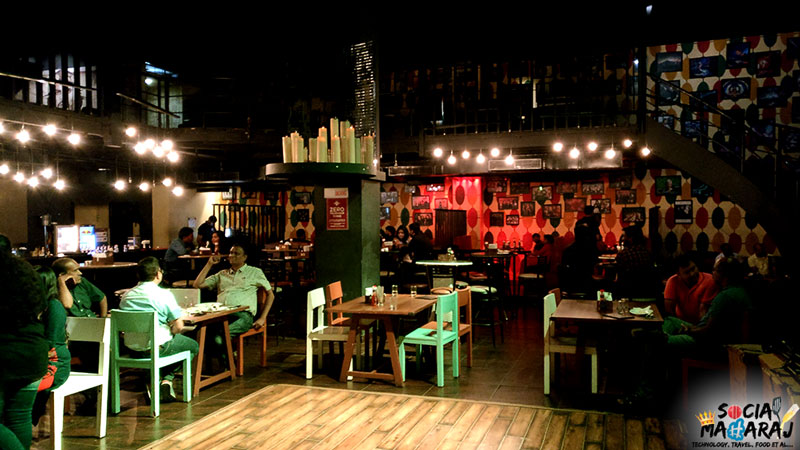 Kiraak Menu at Heart Cup Cafe – Review
The moment you take your seat you are served with 3 different menus. One only with Happy Hours deals, the other a regular bar menu with just a handful of non-alcoholic drinks available. The third is the food menu, which isn't expansive but does have few items worth trying. Even though the name has cafe, the restaurant serves a few main course dishes like Paneer, Chicken and Rotis. Since it was evening, we weren't in a mood of having anything heavy, so our order too was light enough.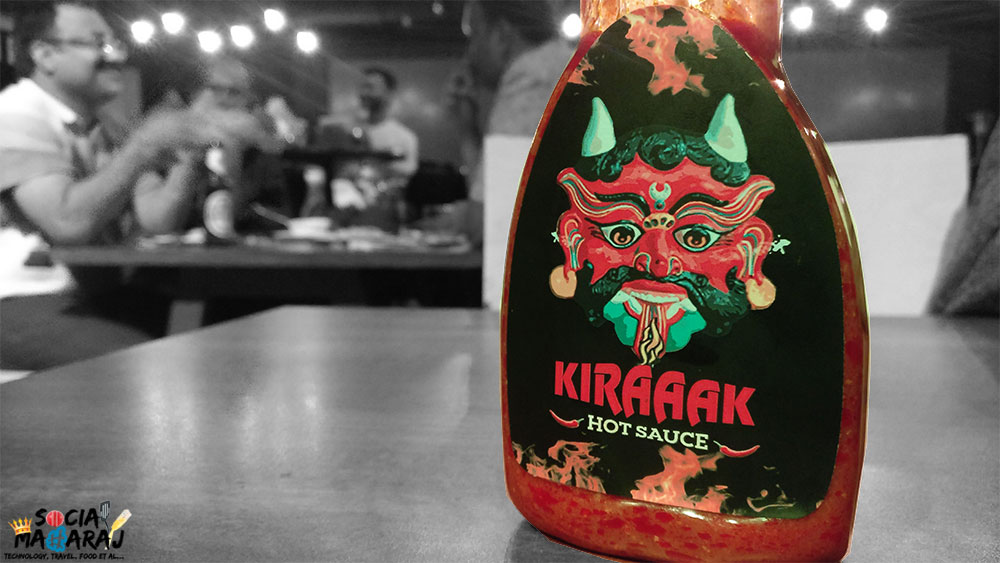 We ordered a portion of French Fries, Chilly Cheese Toast, Veg. Jalapeno Ricotta Cheese Burger, a Cold Coffee, a hot coffee and hot chocolate. Most of the items didn't take much time to reach the table except the burger. They serve their own version of hot & spicy sauce called Kiraak. It carries a disclaimer that it is spicy and it was very spicy indeed.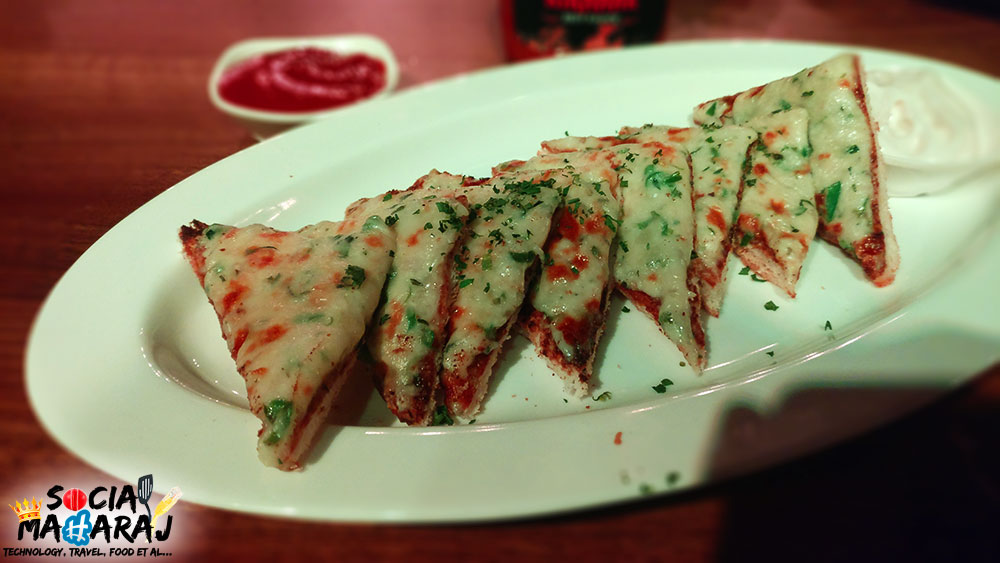 Coming to the food, the french fries were crisp and served with mayonnaise dip. The Chilly Cheese toast was very good and we actually didn't expect it. There were about 8 small portions and boy it was delicious. The melting cheese, soft and toasty bread with lots of chillies – which were and were not spicy. I would highly recommend trying this. The burger though took a while, was huge. (It had to be being priced at Rs 350+) It was served with fries an olive, lettuce and jalapeno based salad. The patty was crisp and slightly on the spicier side. There were lots of tomatoes, lettuce and jalapenos in the burger. However I didn't find the cheese. I guess,it was cottage cheese rather than the normal cheese. Anyways, this was tasty I'd say.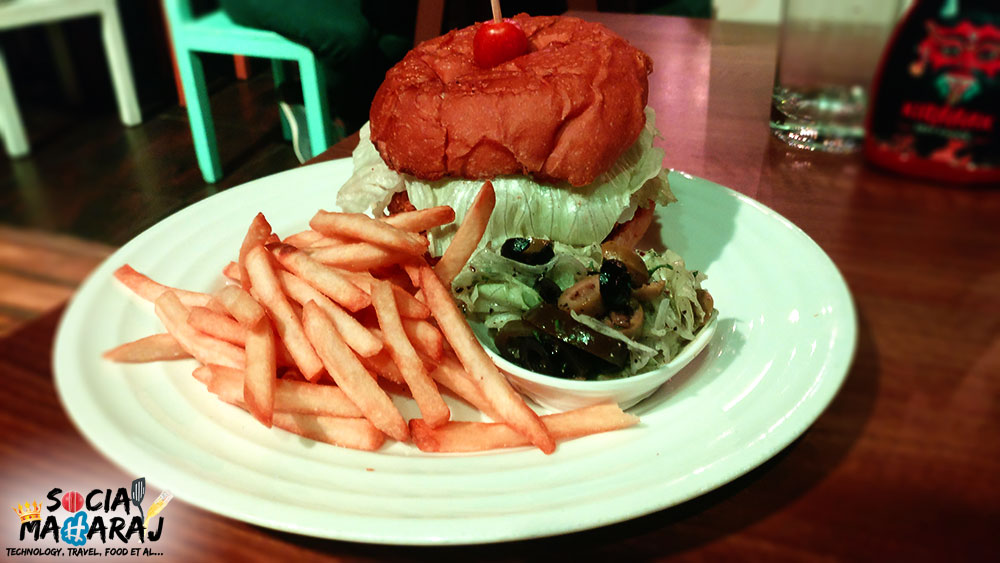 The drinks we ordered were average, at least the cold coffee was. I had high expectations from the coffee, and this wasn't what I had expected. Cold Coffees at Cafe Coffee Day (Cafe Nirvana) and Starbucks are much more punchier and tastier than this. I hope they can work more on their cold coffees and come up with something that is delicious.
Heart Cup Cafe Review: Good Ambience, Good Food
Overall it was a quality time spent at Heart Cup Cafe in Begumpet. The ambience is decent and the music is good (can be loud for some) The seating space is ample (based on the time we went, 5pmish) The items are limited for vegetarians but you can manage with their limited yet tasty offerings. The Chilly Cheese toast is my recommendation here. So the next time you are at Heart Cup Coffee you know what to try and what to expect. Do share your feedback, suggestions in the comments below or tweet to me at @Atulmaharaj