I was reading about smart devices the other day and learnt that there are possibly more smart devices around than humans. In fact Intel predicts that there will be almost 26 smart devices around a person, that's insane ! All your fitness bands, smart watches, smart home appliances and what not. In today's post I'll be talking about one such smart device by a brand that has given all the major market players a run for their money. I'm talking about Xiaomi and today I'll be reviewing the Mi Band 3.
I had used their first Mi Band few years back when I won it during a flash sale for Re 1. Didn't use any of it later, and directly got the Mi Band 3 about 10 days back. The other fitness devices that I've reviewed included the Soulfit Sonic V9 Pro Talkband which had a built-in speaker & microphone that enabled you to make/receive calls.
The Mi Band 3 has been dubbed as one of the finest budget fitness bands available in the market today. Fitbits, Gramin are a different league while the newly introduced range by Titan Fastrack still doesn't have many takers. It's been close to 10 days that I've been using the device and guess I'm in a position to write this review of Mi Band 3.
Mi Band 3 First looks – Packaging
Mi Band 3 comes in a neat white box with a transparent lid. What you see first is the main module which comes with a pre-applied sticker that you have to remove before using it. The box contains the silicone band along with the charger and the manuals. Frankly I preferred the earlier Mi Band 1 box, it looked much better than this one. But at this price, no complaints.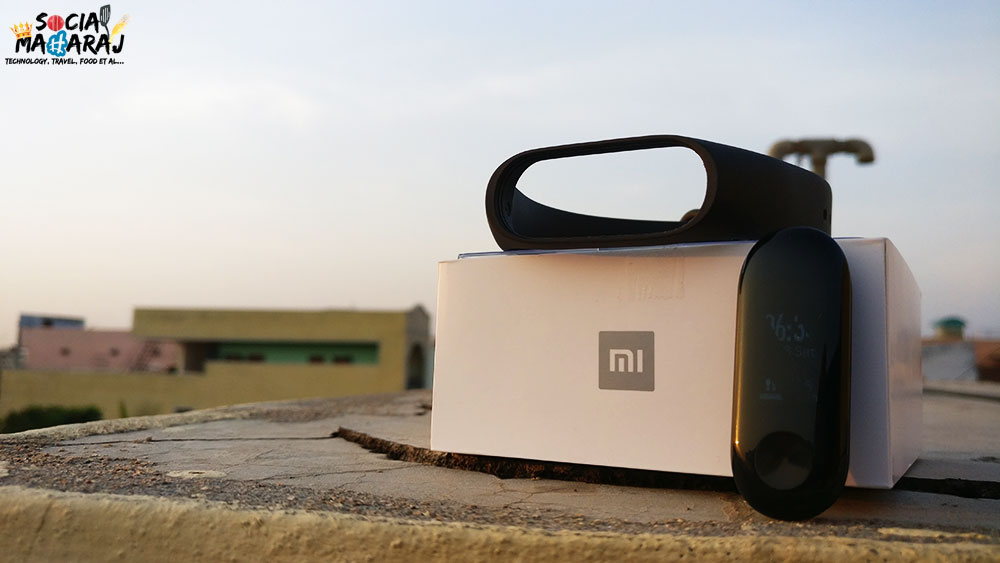 The main module is relatively bigger that the Mi Band 1. this one comes with a heart rate sensor which is placed underneath. The silicone band seems a bit sturdier than the earlier one. However fitting the module for the first time did take some time. But it didn't take much time to get used to it. Also, like the earlier one, you need to take the module off the band in order to charge it. When I got it device it had 0 charge and had to put it on charge to use it. That's about the packaging and build of the Mi Band 3.
Best Budget Fitness Band – Mi Band 3 ?
To use the Mi Band 3, you need to install the Mi Fit app available for both iOS and Android. Syncing the Mi band 3 first time took some time but later on it connects quickly. To check the performance of the Mi band 3, I've been walking about 2 kms daily apart from my daily movements. And based on that for 10 days, here's my detailed review of the Mi Band 3.
Screen is small but effective
The OLED screen on the Mi Band 3 might be small, but considering the size of the module it's perfectly fine. The Mi Band 1 didn't even have a screen, so this is technically my first smart band with a screen with touch. When paired with a smart phone, Mi Band 3 is able to show notifications from the apps you see, will notify you of SMS and calls which is a boon. Also this has a feature to find your phone. Apart from that, one of the very handy feature of Mi Band 3 is the ability to put the phone to silent from the band itself.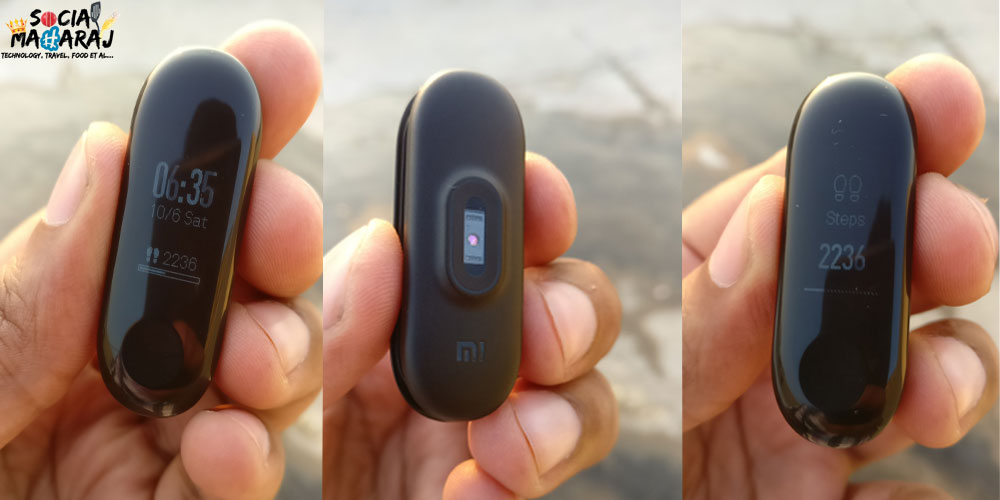 Tracking improves with Mi Fit App
One observation that I had with the Mi Band 3 was that the accuracy of the steps counted enhanced when used with the Mi Fit app. That means, your Mi Band 3 is paired with your smart phone, location is on and you have started tracking your workout/exercise/walk. For instance what showed up around 1.9 kms with just the Mi Band 3, showed 2.1 kms when used with the MI Fit App. Further the app logs a lot of information about your sleep, walking speed, heart rate while exercising and much more.
Inconsistent Steps counted
I'm an early riser and my day starts at 4 am. There have been instances when I've observed that at 4 it shows steps as 50-60. Well if I had been sleeping how does it count the steps ? That was a couple of times what I saw. Further there is some delay in the steps being update on the device. That I guess is an expected behavior.
Long Battery Life
The Mi Band 3 like it's predecessors claims to boast of a substantial battery life. Practically it is pretty good. Like I mentioned it's been close to 7 days now and the battery is around 55% which is pretty decent. It isn't connected to my smart phone 24 x 7. The only time it is connected is during my early morning walks and once during night to sync details. Considering my use, this is pretty amazing as I don't have to worry about running out of battery ever.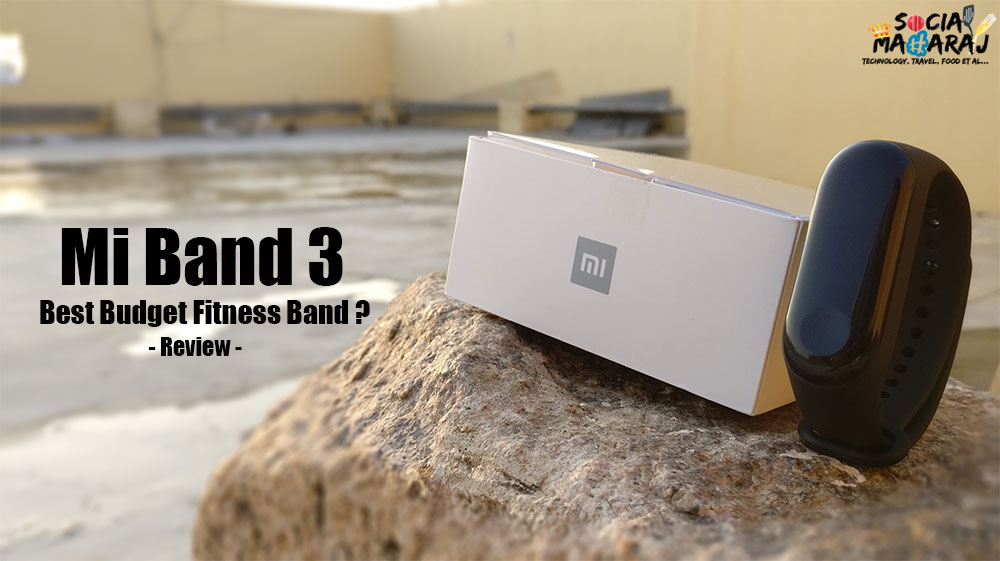 Final Verdict: At 1999, Mi Band is a great deal
For anyone who is starting out in fitness and wants something basic to track your activities, the Mi Band 3 is a decent device. Otherwise also, if you are simply interested in knowing the steps or get notifications on your hand without spending a fortune, Mi Band 3 is a great budget option for you. I brought the device from Amazon and was delivered the next day. Kudos to Amazon for that. That's about it from my end. If you are using this device and feel that I've missed out anything, please mention in the comments below or tweet to me @atulmaharaj