During the 25 odd years of my existence, I've got a chance to stay at multiple place in India and Noida was one of them. Being in close proximity to Delhi and Agra, there are a lot of places to explore in and around.  Call it lack of opportunity or sheer bad luck, a trip to Agra never happened. While I was in Delhi, some of my friends from Bengaluru came calling. They wanted to see the Taj Mahal. I had already seen it as a child so suggested them to plan a road trip from Delhi to Agra. Though they wanted to see the Taj Mahal, I documented their trip of exploring Aligarh here.
Starting the journey – Delhi to Agra
Delhi to Agra, the road is pretty amazing. Since my friends didn't want to drive, they looked for car rental services that would help them explore. They found and booked a highly recommended taxi from Delhi to Agra, and started early on a fine autumn morning. This is the best time to travel around northern India since both summers and winters are harsh. The days in the capital might be chaotic, but the mornings are really wonderful and make for a good head-start. From Delhi, Agra is about 290 Km via Ghaziabad, while Aligarh lies at less than half the distance.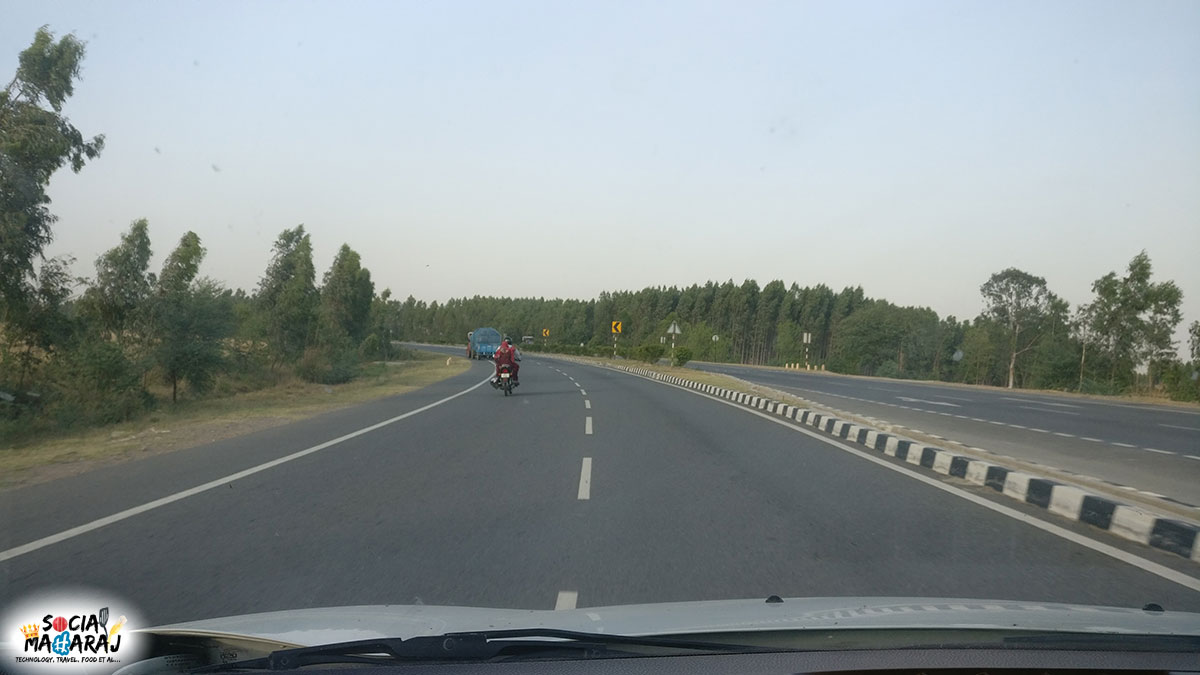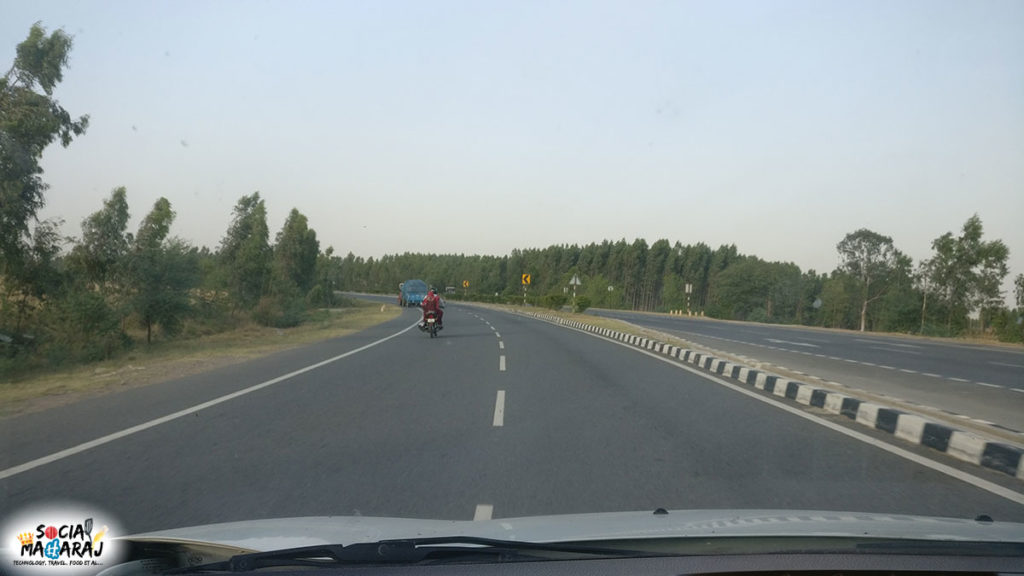 To Aligarh
They took the highway through Ghaziabad and then the GT Road to reach Aligarh. Once the urban cityscapes were crossed, they headed onto the good old Grand Trunk Road. I have been on the GT Road quite a number of times and trust me you can actually see a stark difference in the landscape and the lifestyle on your drive. The horizons get wider, greenery gets scantier and the skyline is dotted with random, smaller settlements of towns and villages. It is indeed intriguing to see how culture shifts so drastically right outside our capital and seem to be stuck in time.
Exploring Aligarh
As my friends had booked a licensed taxi in Delhi with all permits, they had the license to explore.  And Aligarh Muslim University was the foremost place they took a stop. It is one of the major attractions of this city. Being a history buff, I believe that the greatest learnings come from the pioneers of education and early educators. And Aligarh has remained as an important education center since the 1800s, owing to its historic university.
Set up as a Mohammedan Anglo-Oriental College in 1875, it has evolved as a center for higher education with more than 250 courses in traditional and modern studies. They took a rather detailed tour of the campus and learned about its 13 faculties, 7 constituent colleges, 15 centers, 3 institutes and the recent addition of international education. The campus library (Maulana Azad Library) still stores the royal decrees of the Mughal emperors as a part of their cherished collection. The institute's architecture also adds an interesting dimension to the university's significance. The widespread campus is flanked by tended gardens and the red stone archways and facades reflect its bygone time.
Historic Road Trip from Delhi to Agra
Post the campus tour, they headed to another historic site at the Aligarh Fort, the site of the Battle of Aligarh. The 30-feet high walls enclosed a steep ravine and bastions on every wall, surrounded by a moat. Soaking in the Mughal impressions of one city, they moved on to the next. When the very mention of a place makes you go back in time and wraps you in mysticism, you can imagine the power such a place can hold for you. The rest of the drive of two hours till Agra went by partly absorbing the experience of Aligarh and partly anticipation of the wonders that lied ahead!
This indeed is a historic road with lots of places of interest on the way. My friends enjoyed the trip and so did I. Have you been on a road trip so historic ? Let me know in the comments below or tweet to me at @Atulmaharaj