Few days back when I got into my cab while returning from a dinner, I heard "Welcome Atul to your cab. Thanks for choosing us, Wishing you a Happy New Year !" And I was like whoa ! That's insane ! I'm sure the brain behind this is smartaculous. Boarding a cab was out of reach few years back and today it's just a tap away. Thanks to the rapidly evolving technology that has made it possible. It has not only made things simpler, but also faster and smarter. Smart is the buzz word and you all would agree. Everyone wants every single thing in their lives to be smart – smartwatch, smart phone, smart TV, smart light and even smart home. That brings me to the question – Are your Smartaculous ? Hint: It's not a cuss word 😉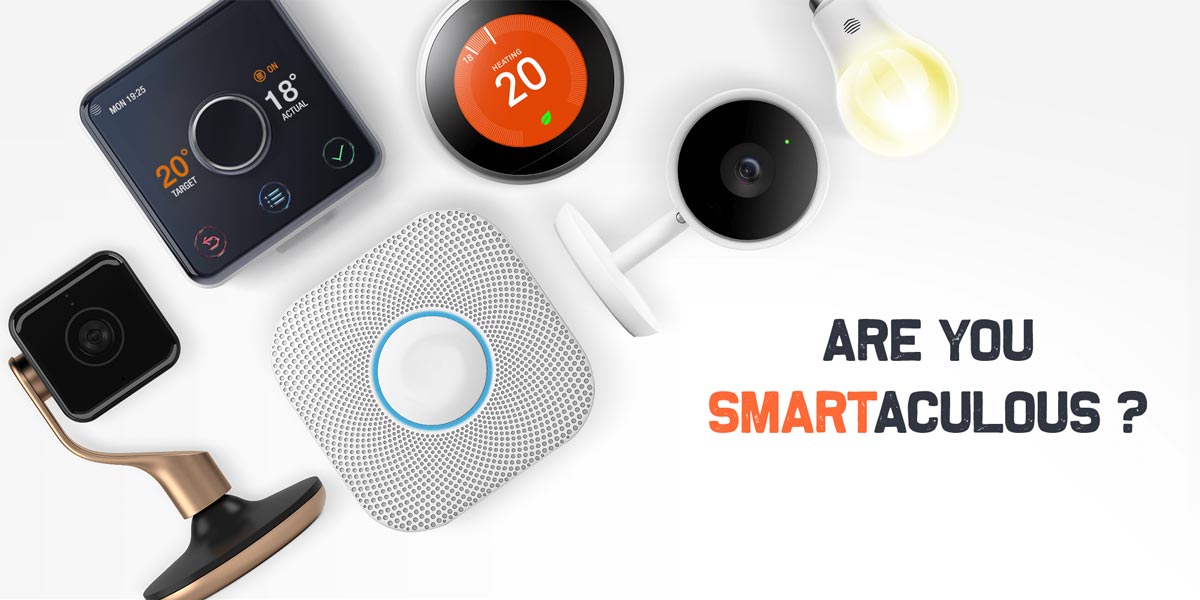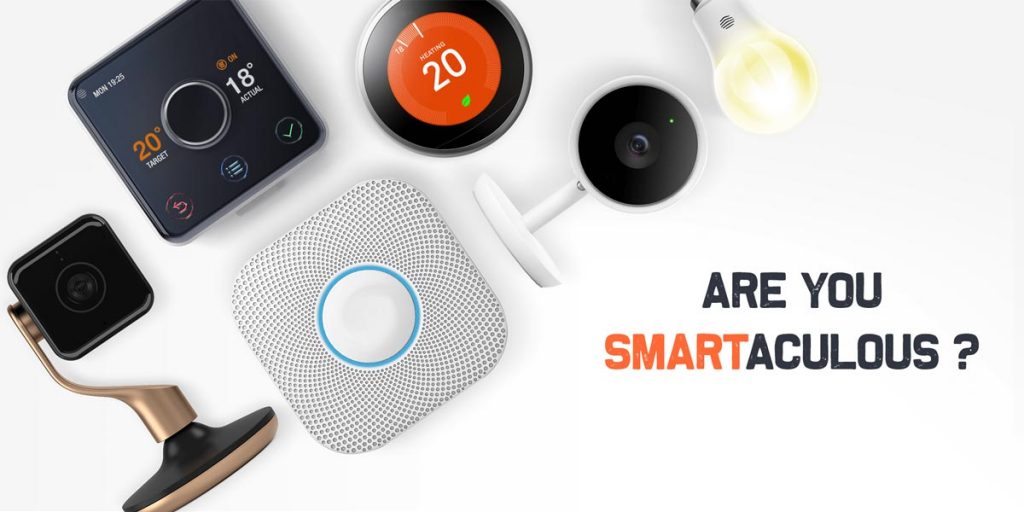 Are you Smartaculous ?
Smartaculous is the new-gen breed of people who are Smart, Spectacular and Marvelous. These people are in a relationship with technology that makes them smartaculous. From using their smartphones to take amazing photos to asking Alexa to help them do their homework.  Smartaculous people find smart ways to do things using their smart devices. (I definitely don't advice you doing anything like this smartaculous kid did :P) So does that mean that you need smart devices to become Smartaculous ? Absolutely ! Read below to find out how.
Lmfao should i whoop him now or later pic.twitter.com/mZEJsWWn4W

— Yerelyn (@spanishbarbie22) December 20, 2018
Why should you get a Smart Device ?
I'm sure you all would agree that technology has made our lives simpler in not one but in a thousand ways. And with the advent of smart devices, lives have become simpler as ever. The watches don't just say time anymore, the mobile phones don't just call. There were green and white revolutions then, today it's #SmartHomeRevolution. And if you aren't already a part of it, here's why I feel you should be:
Access to Abundant Information: Who is the third prime minister of India ? Admit it, you did try to google that ! Travel back 20 years and one would have to go to a library, find a book and then get the answer. Today, I just site next to my Smart Home speaker and say "Ok Google, who is the third prime minister of India" and she promptly replies "Indira Gandhi". Clearly technology has enabled access to abundant information at lightning speeds.
Personalized Surroundings: "Life is a Radio and not an iPod, you have to listen to what it is playing" How true is that ? Keeping the analogy aside for now. All of us have different tastes when it comes to music. Credit to technology that we are able to carry our music wherever we want. And even if we aren't able to for any reason, there are smart speakers that know exactly what you like. You walk in to a room, turn on the speaker and it plays just what you love ! Technology has made things smarter around us and that means we can get a lot of personalized things around.
Fat to Fit: In the current scenario when the paunches are popping out, it's the smart wearable bands that are helping to push them in. The fitness bands are a great motivator to get back in shape. They not only count your steps, but also heart rate and are even able to perform ECG ! These smart devices know exactly about your routine and buzz you when you need to move. How smart can it get ?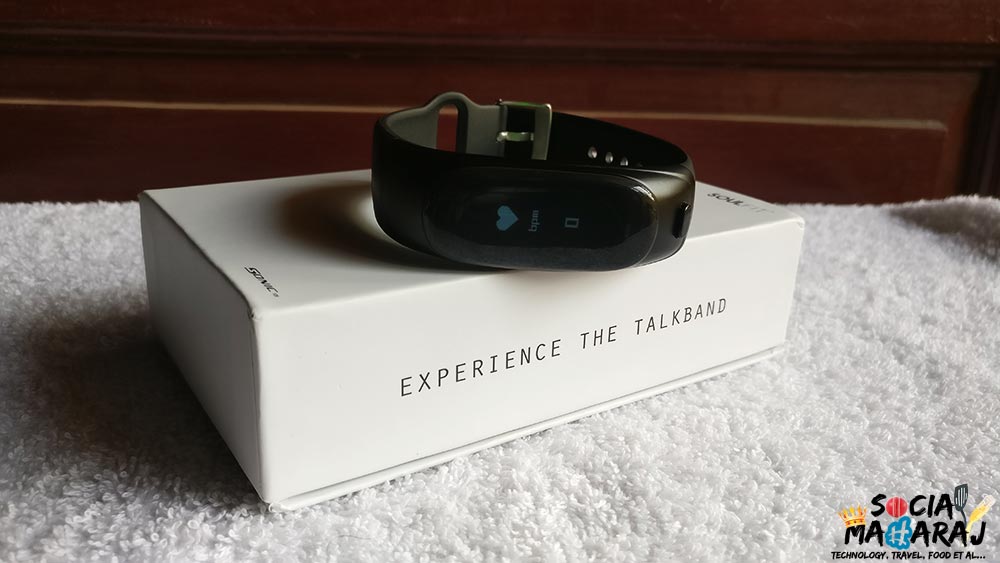 My Journey to Smartaculous
Ever since I started understanding technology, I was into it. And from what I recollect the first smart phone I had was 11 years ago, a Samsung star touch screen smart phone. And there has been no turning back since then. Even before I could realize, I was surrounded with devices. Today I have a dozen of smart devices around me. But that is still less, I have plans of purchasing more devices like smart speakers and smart watches. Based on my experience I'd strongly suggest you to get at least a fitness band or a smartwatch.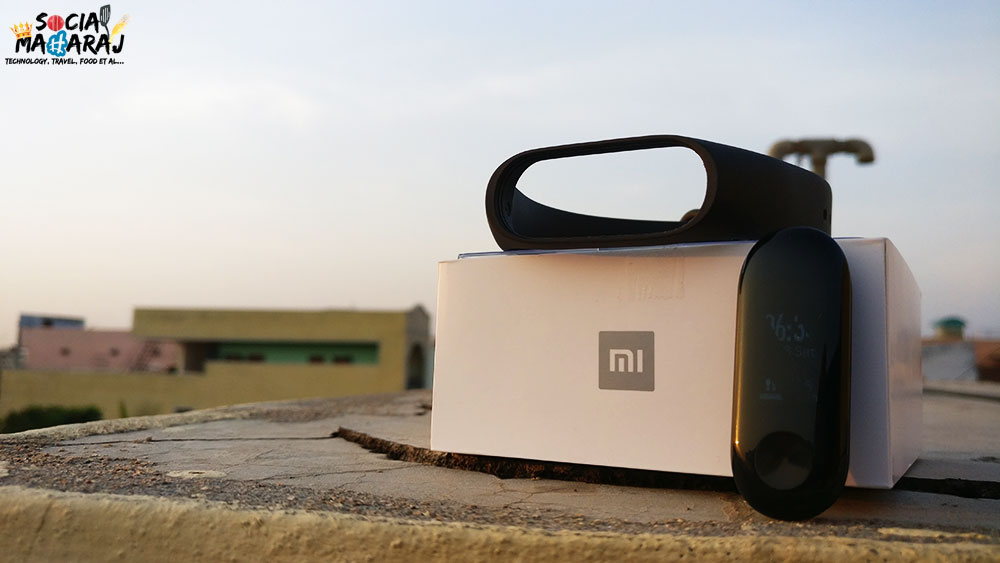 These devices are a technological marvel. Minute in size but huge on benefits. Not only they help you be fit by providing you vital information time to time, these smart bands tell time, weather, sync notification and much more. No more you need to carry your phone around with some advanced smart watches around that come are network enabled. I have been benefited much from my Mi Band that I purchased recently. It's helping me change my lifestyle by ensuring I walk everyday. I also use it as an alarm that doesn't disturb anyone. Further, I use it to control my phone, take photos and even change music tracks. There's so much to do with your fitness band/smartwatch. What would you do with your smart wearable device ?
Join the #SmartHomeRevolution and be Smartaculous
With the start of the new year, it is the perfect time to make your home (and lives) smarter. With lots of offers in place and with GST reduced on many products, you should scout for some smart devices online. Like I said Fitness band is a great purchase as it is versatile and doesn't burn a hole in your pocket. If you can spend a little more, purchasing a smart speaker would be ideal. Google's Home is one such speaker that is available exclusively on Flipkart. Thus the choice is yours. Either join the #SmartHomeRevolution or #GetFitWithFlipkart. What would you do ? Mention in the comments below or tweet to me at @Atulmaharaj