With apps like Swiggy, Zomato, UberEats around, our lives have become easier. I remember when I was in Ahmedabad, I used to cycle to this restaurant named Mirchi right opposite to the railway crossing in Maninagar. Today, it's just a tap and my favorite food is on my table. I use both Swiggy and Zomato to order food and I recommend you to read my post Swiggy vs Zomato to know which is the best one. Swiggy and UberEats are only to order food, but Zomato also has discounts on dining out with Zomato Gold subscription service apart from Zomato Piggy Bank. Subscription services have become a good way to hold on to consumers, but do they actually do ? Share your thoughts in the comments. The only possible competitor to Zomato Gold is Dineout's Gourmet Passport. Both these apps provide subscription based offers at various restaurants. Which is the best one Gourmet Passport vs Zomato Gold ?
I use both Zomato Gold and Gourmet Passport often. These subscription plans are helpful if you eat out often. In my case its at least twice a month. How many times do you actually eat out ? Anyways, in this post I'll be sharing my experience of using Gourmet Passport and Zomato Gold. The post will be a shootout between Gourmet Passport vs Zomato Gold and which is the best one for you.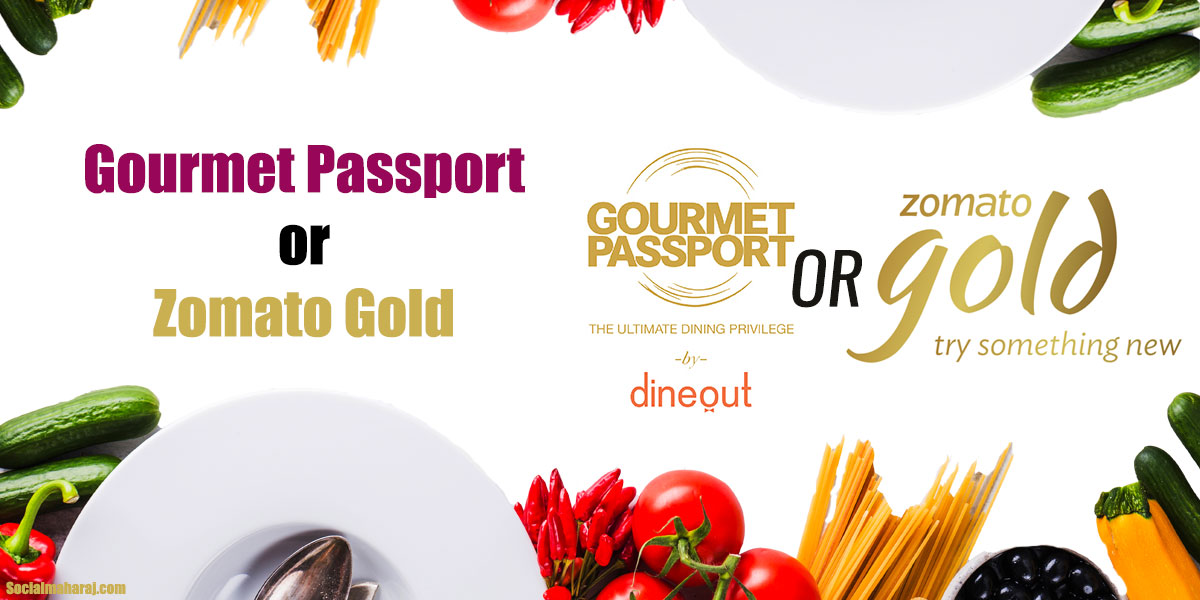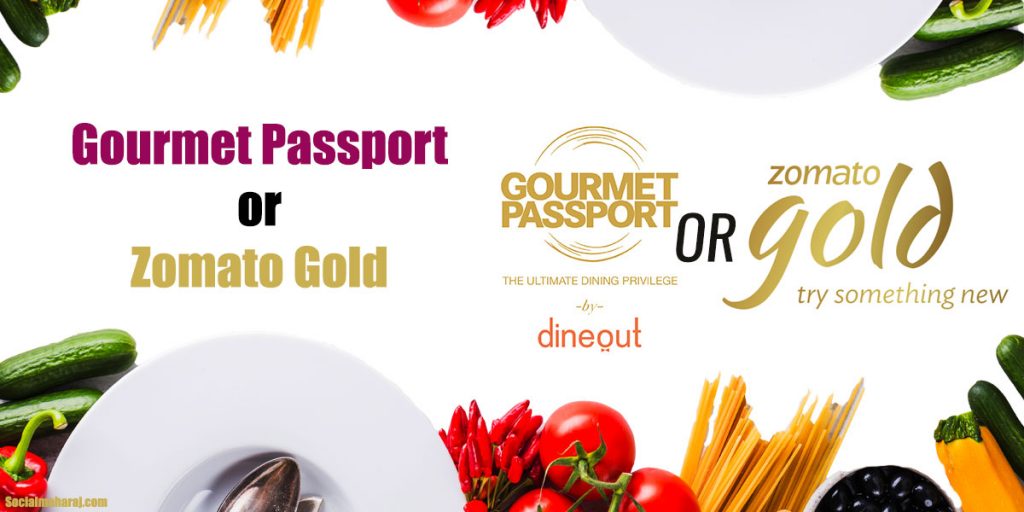 Gourmet Passport vs Zomato Gold
Types of Offers – Who has the best offers ?
There are a different set of offers that are available on Gourmet Passport and Zomato Gold. Zomato Gold provides 1+1 on Food and 2+2 on drinks offers at partner restaurants. Dineout's Gourmet Passport on the other had has slightly different offers. They have 1+1 on Main Course, 1+1 on Drinks AND 1+1 on Buffets. Yes, they have a 1+1 offer on buffets too. So if you are looking forward to treating your colleagues for a buffet, Gourmet Passport is the best option for you.
Partner Restaurants – Which has more restaurants ?
When it comes to the number of partner restaurants on-board, both of them boast of an expansive list. Zomato being a food discovery platform, already has a huge database of restaurants compared to Dineout. Also the list of partner restaurants accepting Zomato Gold is good. Most of the restaurants that you would visit often would be on this list. Gourmet Passport on the other hand has fewer number of partner restaurants. However, the number of fine dining/luxury restaurants with 1+1 buffet offers are more. Zomato seems to win here as it has a larger network and also the fact that Gourmet Passport isn't present in all the cities yet.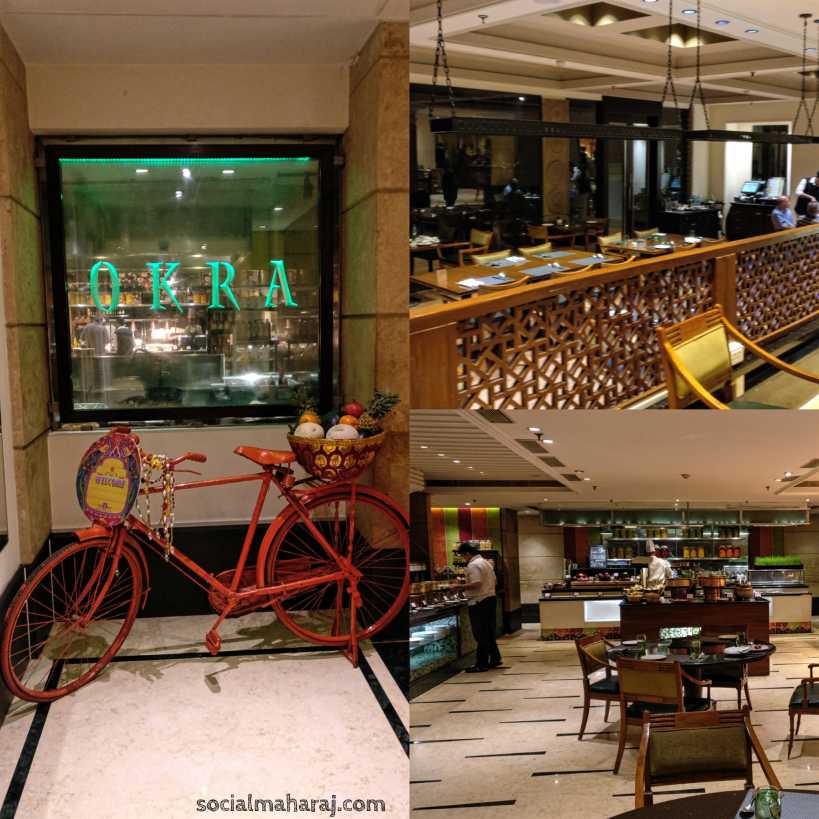 Offer Validity – How many times you can redeem the offer ?
Gourmet Passport vs Zomato Gold gets interesting when it comes to Offer Validity. Zomato Gold allows users to unlock Gold Offers at partner restaurants unlimited number of times. That if you are on their Unlimited Plan. This is something that was introduced recently. Prices of Zomato Gold subscriptions will be mentioned in the below sections.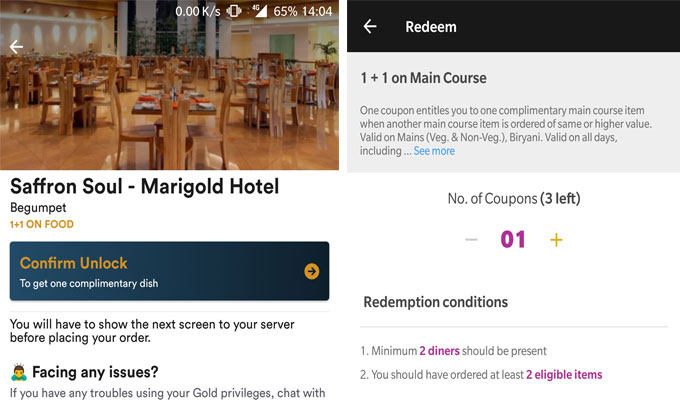 Gourmet Passport on the other hand loses out on the offer validity front. Each partner restaurant has only 3 coupons. which means you can visit the restaurant thrice in a year to redeem the coupon OR redeem all the three at once. This is understood for the 1+1 buffet offers especially at fine dining restaurants. A standard buffet at these restaurants cost anywhere between Rs 1500-Rs 3000 per head. So 1+1 Buffet offer is justified to be limited. However, for other offers, it should be unlimited like in case of Zomato Gold.
Update:
Gourmet Passport 
commented on my
Facebook Post
and mentioned 2 more things that differentiates it from
Zomato Gold
:
Gourmet Passport members can combine their food and drinks coupons at the same restaurant at the same time. So you get even more benefits.
Only one Gourmet Passport membership is required on a table of 6 whereas to use the other app you will need at least 3 memberships, so we believe we provide more value for money.
Usage – Which is easier to use ?
With the rising number of users using these apps, there are many folks who are abusing the offers. Thus both these apps have separate mechanisms to deal with it. Zomato Gold is pretty each to use. Simply choose a restaurant, Hit the Unlock Gold button and redeem it. The restaurant might ask for the offer id and your details like name and contact number. In few instances I've heard they ask for valid id proof also. Further, one can also take a screenshot of the offer from someone else and show it at the restaurant. Let me know if this works today or not.
Gourmet Passport works in a slightly different – better – way. Once you visit the restaurant and unlock the coupons. the restaurant manager needs to enter a unique code on your app to redeem it.  Thus the screenshot business doesn't work here.
Subscription Price – Best Value for money ?
Both the subscription prices for Gourmet Passport or Zomato Gold are above Rs 1500 for a year. I'm on the annual subscription for Zomato Gold as well as Gourmet Passport. Here are the subscription price for Zomato Gold:
Starter – Unlock 3 times – Rs 300
Medium – Unlock 10 times – Rs 700
Unlimited – Unlock UNLIMITED number of times – Rs 1499
More details here.
Exclusive Coupon for Zomato Gold
Exclusive Coupon for Zomato Gold
ATULMA
Gourmet Passport has a different pricing schemes as it is not present in all the cities. Currently Gourmet Passport is available only in Delhi & NCR, Bengaluru, Mumbai, Hyderabad, Kolkata, Ahmedbabad and Pune. Below are the subscription pack for Gourmet Passport
All Cities – Rs 2499/Year
1 City – Rs 599 – Rs 1500/Year (Varies based on the city, check updated list here)
All Cities – 3 Months – RS 699
Considering everything, I feel Zomato Gold is positioned nicely with their unlimited plan. For Rs 1500 a year, you can very well break even in a short time. However, what I'd suggest is, if you plan to dine at fine dine restaurants for buffets, get a Gourmet Passport for 1 city and redeem the coupons. So for Rs 599 a year, you would save at least Rs 1500 on your first visit itself !
Exclusive Coupon for Gourmet Passport
Exclusive Coupon for Gourmet Passport
M3QSC
Other Offers – Who provides extra offers ?
When it comes to additional offers for Gourmet Passport vs Zomato Gold, there are few additional offers for Gourmet Passport. Zomato Gold doesn't have any additional offer when redeeming a coupon. However in case of Gourmet Passport, you can make use of Dineout SmartPay. You can earn Dineout Earnings in the form of cashbacks when paying at restaurants. Thus you can redeem a Gourmet Passport coupon and pay via Dineout Earnings to get cashbacks and utilize any previous earnings (if present) So you see, Gourmet Passport helps you bring down the overall cost of the meal.
Gourmet Passport vs Zomato Gold – Which is the best app ?
The battle for the best subscription based food discount app Gourmet Passport vs Zomato Gold, goes neck to neck. However I feel Zomato Gold has an edge in terms of the reach, partner restaurants and the ability to unlock offers unlimited number of times. Gourmet Passport lags behind when it comes to standard offers on Food and Drinks as you are allowed to redeem it thrice only. However, the 1+1 Buffet offer on Gourmet Passport is a steal deal for anyone who enjoys having a buffet. So the choice is yours, if you plan to eat buffet at fine dining restaurants, Gourmet Passport should be ideal, else Zomato Gold. Have you used any of these apps ? What do you think of Gourmet Passport vs Zomato Gold ? Mention in the comments below or tweet to me at @Atulmaharaj