With 29 states and 7 union territories, Indian is a land of cultural diversity. Arguably one the world's major habitat with a mix of people from different religions, castes and creed. And with so much diversity there's a lot each one brings on the table. Culture, Language and obviously Food. Take an example of a routine lunch at work place. You'll possibly see an assortment of dishes – from the south Indian dosa to the Punjabi Chole Bhature. People are switching jobs, getting married and relocating. What they bring with them is their culture, food precisely. Amidst all this chaos, there are some dishes that become the star dishes – take Butter Chicken for example, a dish you will find in every corner of the country. And then there are rare dishes like the one I'm to talk about today, healthy Bihari Cookie Thekua.
History of Thekua
Why am I talking about Thekua all of a sudden ? Well I was out of ideas to write and upon reaching home I see mom had made them. If you Google Thekua, you'll possibly come across the article on Wikipedia that tells that Thekua is a 'prasad' (offering to God) during the popular festival of Chhath Puja. Thekua is a very common dish otherwise too, especially in the states of Bihar and Jharkhand. I've spent a good time of my childhood in Lucknow and Varanasi and this was a household dish. Even today when I'm visiting my grandparents, it is prepared by default. So what's about Thekua ?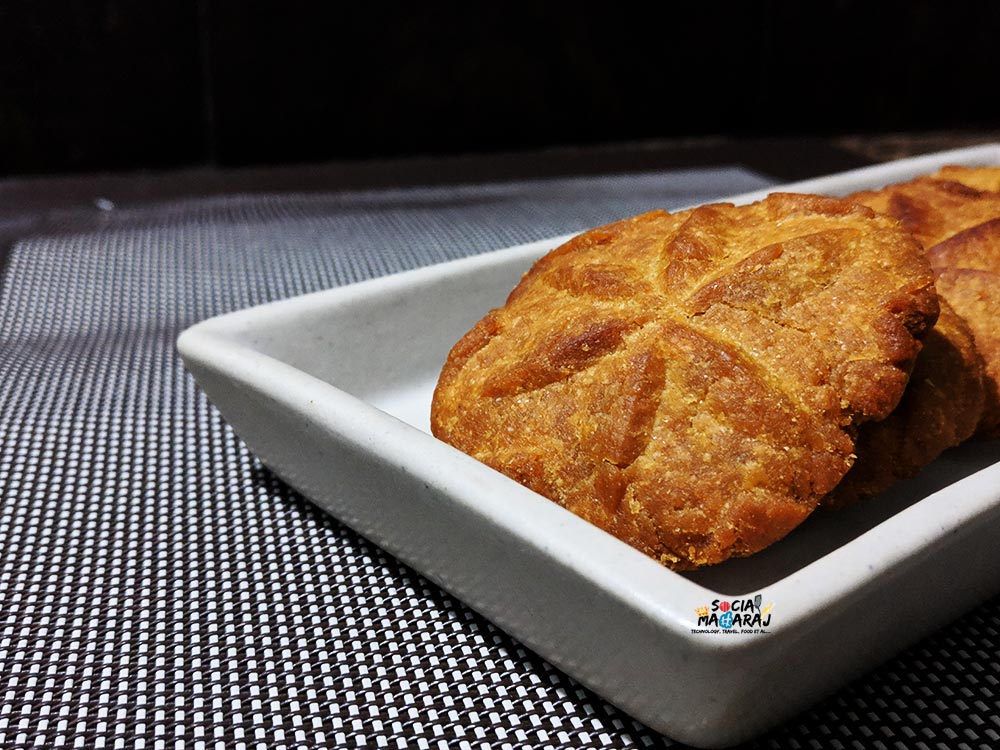 Anatomy of Thekua – Healthy Indian Cookie
Though the shelves in supermarkets are filled with cookies and biscuits from some of the leading brands, our subtle Thekua is still a hit. If you ever meet a Bihari or a someone from Uttar Pradesh, do ask them if they know Thekua. (They may be surprise that you know about it :P) Thekua is a cookie made from whole wheat flour and ghee. People usually add sugar to this, but if you want a healthier version, add jaggery. It'll not only be healthy but will have a different taste too. Everything is mixed and dumplings are prepared. These are most of the time deep fried, but you can also bake Thekua. And Voila, these are ready. Yep, no processing of time taking stuff, mix, bake and eat.
Benefits of Thekua
As I said, these are very healthy biscuits. It's one of the best items to have when you are hungry. It has the taste and the fullness you need at any point in the day. So what are the benefits of Thekua ?
These are made from Whole Wheat Flour which is a much healthier alternative of Maida (all purpose flour)
Doesn't require an fancy ingredients
Replacing Jaggery with Sugar makes it a healthier option
Instead of deep frying, one can bake these and remove the oil too
This dish is little known but is one of the delicious cookies I've had. Right now too, I have a few of them beside my laptop. Though it is prepared during festivals, it can be made at any time without much effort. All of the ingredients to prepare this cookie can easily be found in the kitchen. So, did you already know about Thekua before reading this ? Mention in the comments below or tweet to me at @Atulmaharaj