Hyderabad is home to some of the finest dishes the world has ever witnessed. And I've been fortunate to have experienced many of them during my stay in Hyderabad. Some of the most loved dishes from Hyderabad include Biryani, Haleem, Irani Chai, Paya, Sevai and the likes. Biryani is generally made from either chicken or mutton. However, being a vegetarian I'd say Veg Biryani exists ! The word 'biryani' is derived from a Persian word, birian, which means fried before cooking. So technically, yes, veg biryani exists.
While I was in Bangalore, my landlords were from Hyderabad. And that meant a delicious biryani treat once a month at least. I could realize from the aroma itself that there would be biryani for dinner 😉 Though you will get many versions of this popular recipe, if you are going to cook veg biryani for the first time, you will need the easiest, fastest and the most delicious way to put this together without spending a lot of time in the kitchen. Here is everything that you would need to know about pulling this stunning dish together.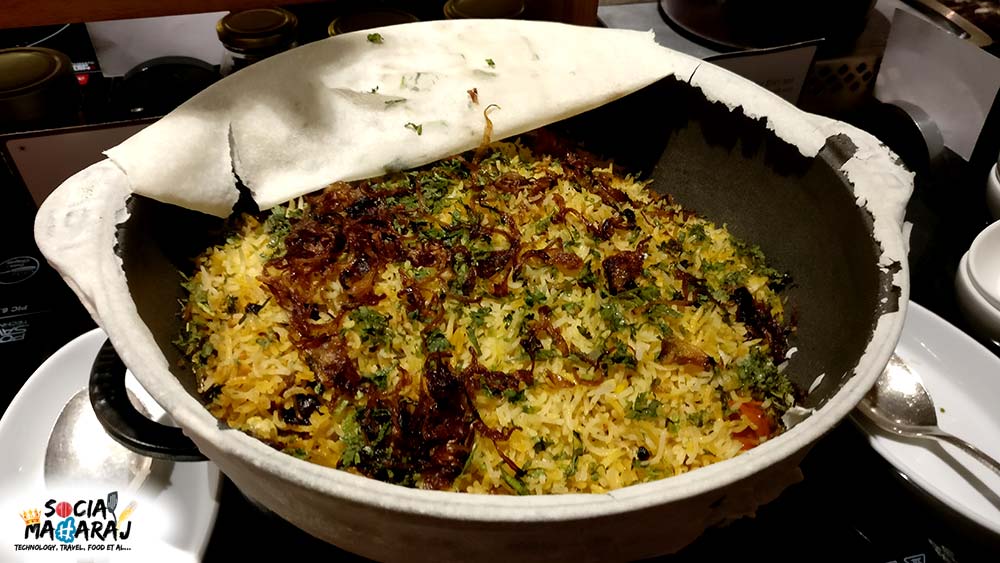 Veg biryani does require some time to cook, however the ingredients are quite simple and easily avaialable.
Ingredients
Basmati rice 1 cup
1 cup sliced onion
1 chopped or slit green chili
1 teaspoon garlic ginger paste
2 tablespoons of chopped mint leaves
1 teaspoon of garam masala or Maggi masala
½ to ¾ teaspoon of red chilli powder
1 small chopped tomato
2 tablespoons ghee or oil
2 tablespoons yogurt or curd
Salt to taste
There are also some vegetables that you are will need and they all require 1 cup each, including:
Green peas
Carrots
Beans
Potatoes
However, you can add any other vegetables that you might want to the dish to give it your special touch. Another thing that you are going to need to complete your biryaniis the spices that would need to be added, such as:
1 bay leaf
1 star anise
4 green cardomom
2 inches of cinnamon
½ teaspoon of shahi jeera or cumin
6 cloves
Once you have these ingredients ready, the first thing you need to do is to soak the rice for around 10 minutes and drain the excess water.  Chop all of your vegetables as well as mint and coriander. 
Process to make Veg Biryani
Once you have these ingredients ready for veg biryani, the first thing you need to do is to soak the rice for around 10 minutes and drain the excess water.  Chop all of your vegetables as well as mint and coriander.  The next steps to the veg biryani recipe include:
Heating the oil in your pressure cooker
Adding the cinnamon, cardamom, cloves, shahi jeera, Maggi masala, star anise and bay leaf and sauté them for 1 to 2 minutes
Add chili and your chopped onion and cook until golden brown
Add the ginger garlic paste and then cook until the raw smell goes away and add all vegetables and cook them for around 2 minutes
Next, put in the garam masala, red chilli powder, mint leaves, coriander, curd, salt and tomatoes and fry them for 2 to 3 minutes on high flame
Place the rice on top of the vegetables, spread it in an even layer
Add lemon juice and salt to the water for the cooking in another bowl and pour it all over the edges of the rice
If you are using a pressure cooker, then it would get one whistle and if you don't mix up everything, it is going to cook in separate layers.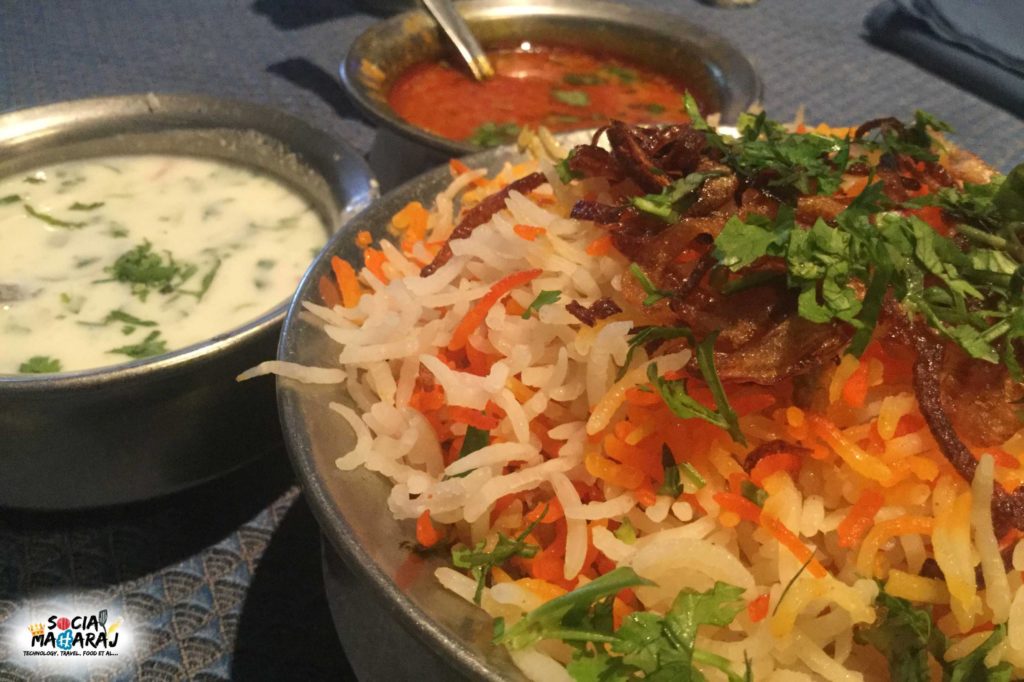 Biryani for any occassion
Now you know how simple is it to prepare Biryani at home. And it's one dish that can be eaten during any occasion – birthday, new years, eid etc. In fact you even make it a weekly affair 😉 If you are a non vegetarian, you can have chicken or mutton as per your liking and the mutton biryani recipe remains unchanged. Go ahead and try this veg biryani recipe and enjoy it.What are your thoughts on this recipe ? Do you think veg biryani exists ? Mention your thoughts in the comments below or tweet to me at @Atulmaharaj or DM me on Instagram.