How many of you ever wondered that you would be able to rent furniture and home appliances? Well, if we ask this same question to the millennials, they would be startled if these things weren't available on rent. The new age consumer in India is fueling the rental economy. Millennials are no more about buying properties and building tangible assets. They are more about experiences and building wealth. While most of them are busy building wealth, they often forget to consider insurance, health insurance especially.
Most of them think "I am young so nothing is going to happen to me, why should I pay such high premiums?" And many others don't know about the plans. I belong to the latter category of people and have been reading a lot about health insurance plans for beginners. Now that I've understood it and am ready to buy one, thought to share my tips on choosing health insurance for beginners. 
Restart Right in the post lockdown world
The pandemic has choked the world and pushed a large part into lockdown. It's been more than 3 months that India has been under lockdown. Though the unlock process has begun, the cases seem to be on the rise. Further, this was also the time when people became more aware of their health and started taking it seriously, including me. This deadly virus has no cure till date and the treatment costs are into lakhs of rupees for a day. This is of grave concern; however, I feel that this made people realize the importance of a health insurance plan. Even the ones who thought they were young and nothing would happen to them. 
I was a part of a Twitter chat few weeks back where we were discussing how things would be post the pandemic and how we would need to #RestartRight to ensure safety of everyone. A question was raised about health insurance and I had no answer to it, because I didn't have one. That's when a couple of doctors pitched in and told me how important it is to have a personal health insurance that is different from the corporate insurance provided. When they told this, I was concerned and immediately dived into understanding more about health insurance for beginners.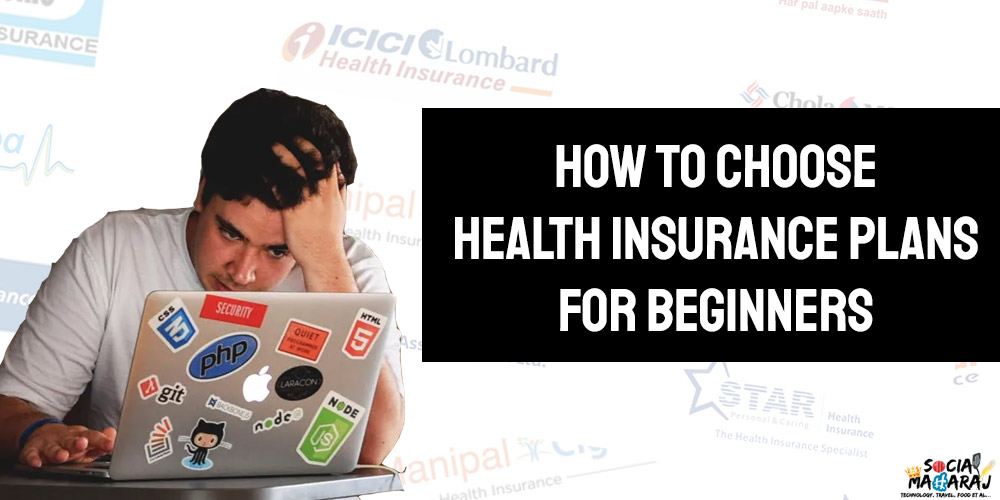 How to choose a health Insurance plan for Beginners
Almost after 2 weeks of in-depth research, reading of brochures and policy wordings of most of the health insurance plans, I can say that I know a fair bit about health insurance plans now. I understand it so much that I can write about Health Insurance 101 for beginners in India. So, what do you look for while buying a health insurance plan? What are the key things to consider before purchasing a health insurance plan for beginners?
Key things to consider
All the items under this category are the key things to consider while choosing a health insurance plan. Most of this depends on your personal requirements like age, profession, and lifestyle. These are the terms which each beginner must consider before purchasing a health insurance plan.
Coverage: The first and the most important thing is to consider the sum insured or coverage. This is the maximum amount the health insurance provider will pay if you get hospitalized or avail a medical treatment. The basic coverage option starts from around 3L and goes up to 1Cr. It's entirely your choice to choose what coverage you want. Typically, a 5-6L coverage is good to start with for any working professional. 
Premium: This is the amount that you pay to your health insurance provider for the coverage it provides you. Generally, this is an annual amount. However, you can avail an EMI option to pay it monthly. The premium you pay is directly proportional to the sum insured. So, the more coverage, more the premium you need to pay. Also, if you avail for any additional facility that is not part of the standard plan, you need to pay an extra premium.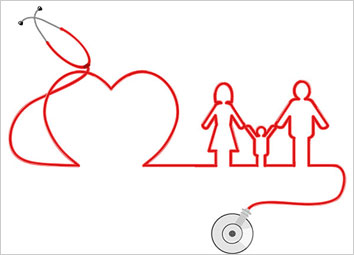 Hospital Network: The next important thing that I prefer is the hospital network. Most of the health insurance providers have a tie with leading hospitals across the country where your claim processing will be faster. This is important because if you go to a partner hospital, you will have a hassle-free service. Further, many providers allow you to search for hospitals by pincode. So, make sure to check that there are at least a few partner hospitals in your area. 
Cashless Claims: This is a must have feature for any health insurance plan. With cashless claims, you don't need to pay any money to the hospital for the treatment. This will be paid by the health insurance provider directly if the hospital is a partner hospital. You simply have to share your insurance policy details with the insurance provider in the hospital and they will process the same. 
No Claim Bonus: Last key thing to consider while purchasing a health insurance for beginners is No Claim Bonus. As the term suggests, every year where you don't make any claim, the health insurance company gives you a no claim bonus. This varies from provider to provider. Some may increase your coverage by a certain percentage or reduce your renewal premium. Details of these are shared along with the policy so make sure to read about it. 
Good to have
After considering the key things for any health insurance plan in India, we can then look into the good to have options. You need to understand that with any of the extra coverage options, you need to pay a higher premium. Based on my research, the premium can shoot up considerably when you choose optional coverage. So be wise and choose.
Annual Health Checkup: Just like you give your car or bike for servicing at a fixed duration, your body too needs a similar care. A human body works 24×7 and hence it's important for us to take utmost care of it. Many health insurance plans provide annual health checkup options. Based on the coverage, you can get a complete body checkup done at one of the partner hospitals for free and this is good to have. (rather a must if you are a working professional) Also, this way you will be able to do justice to the premium you paid in case of a no claim year 😉 
OPD claims: If you have a health insurance plan, why would you want to pay small hospital bills? Many times, you visit a doctor for a consultation or a small treatment that lasts less than 24 hours, in such cases you want your health insurance plan to pitch in. This sort of OPD cover takes care of that.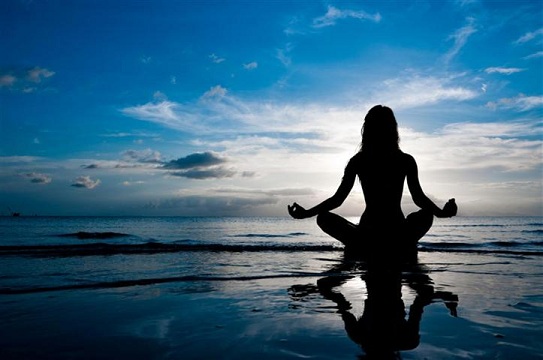 Wellness Waiver: One thing that I did realize is that the fitter you are, the lesser premium you might have to pay. If you smoke or have any prior disease, your premiums will be higher than normal. Hence to promote a healthy lifestyle, many leading health insurance providers are providing wellness benefits.  
Doctor on Call: In the current scenario, the situation isn't the same as earlier. Hospitals are one of the hotspots for the virus and hence you want to ensure you are away from it. But what do you do in case you want to consult a doctor? You want to have an option to meet your doctor virtually and get treatment.
Get a health insurance plan now!
By now, most of the beginners would have understood about health insurance, how it works and what all to consider while purchasing a health insurance plan. Usually, one is required to undergo a medical checkup while purchasing a health insurance plan.
But with the ILTake Care App, I was able to purchase health insurance right from my smartphone. Not only this, the app provides features like E-card (Digital policy card) for cashless hospitalization and even consult a doctor virtually. This is a great way to restart right especially considering the situation across the globe. If you, like me, have a corporate insurance plan but not a dedicated health insurance plan, do get one. Trust me; you need it especially when switching jobs.  
How did you find this blog post on health insurance plans for beginners? Was this helpful? Should you need any further clarifications, do mention in the comments below or tweet to me at @Atulmaharaj or DM me on Instagram.