Every now and then something new comes up, but only a few withstand the test of time. This quote is true for a lot of things, from technological innovations and FMCG products to restaurants and eateries. One of the darkest time of my food blogging stint is when a restaurant shuts down. Nothing is as devastating as that. On the other side, it's a joyous moment when few places that you love are expanding and getting all the love they deserve.
One such place that I visited recently was Pakka Local in Banjara Hills. With a couple of outlets in the city already, Pakka Local is making itself heard with their local flavors. But are they there yet? That's exactly what I answer in my Pakka Local review – where flavors unite.
The Idea Behind Pakka Local
It was a Thursday evening when I was invited by one of my favorite vegetarian foodies in Hyderabad for a tasting session at Pakka Local. And one of the good things about such tasting sessions is that we have the owner of the restaurant with us who shares his story, the idea behind the restaurant.
We had Anirudh with us, who is heading the team behind Pakka Local that already has a couple of branches in Hyderabad. Pakka Local started back in 2017 with their first branch in Kondapur, expanded to Gachibowli, and opened this one in Banjara Hill in September 2020. The idea of Pakka Local is to bring south Indian flavors to our plates in the sea of multi-cuisine restaurants.
Filmy Ambiance at Pakka Local
Theme restaurants are quite popular nowadays as people go out not only for the food but for the experience as well. I've talked about the important role that Taste, Aroma, and Looks play when it comes to food. Pakka Local has done a great job when it comes to the ambiance and overall look of the place. Located on Banjara Hills Road No. 7, Pakka Local takes the spot where Ariana – an Afghani restaurant existed a few years ago. While parking can be a concern, the valet is there to take care of it.
Going by the filmy theme, Pakka Local has nicely done, upbeat interiors with portraits of popular movies, actors, and actresses. Everything right from the cutlery to the selection of chairs and tables is done keeping in mind the theme and the essence of the place.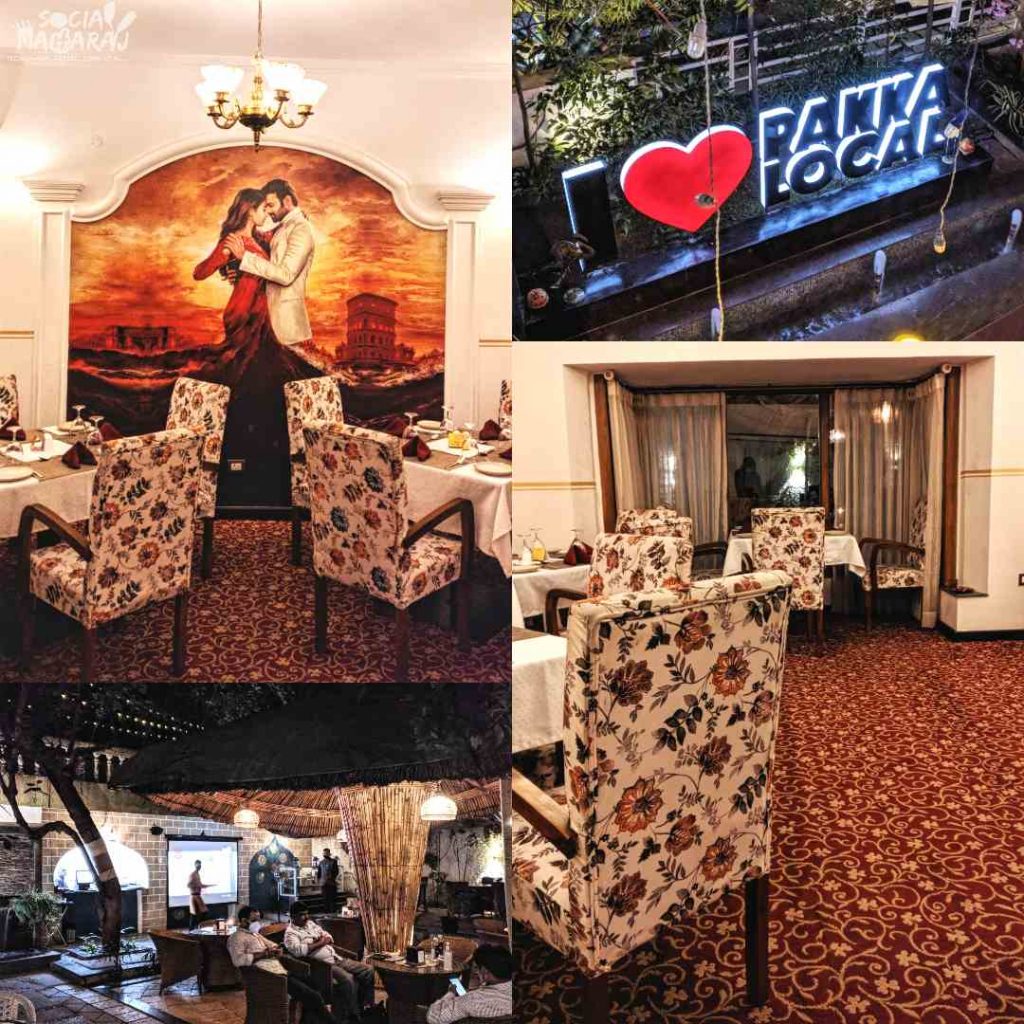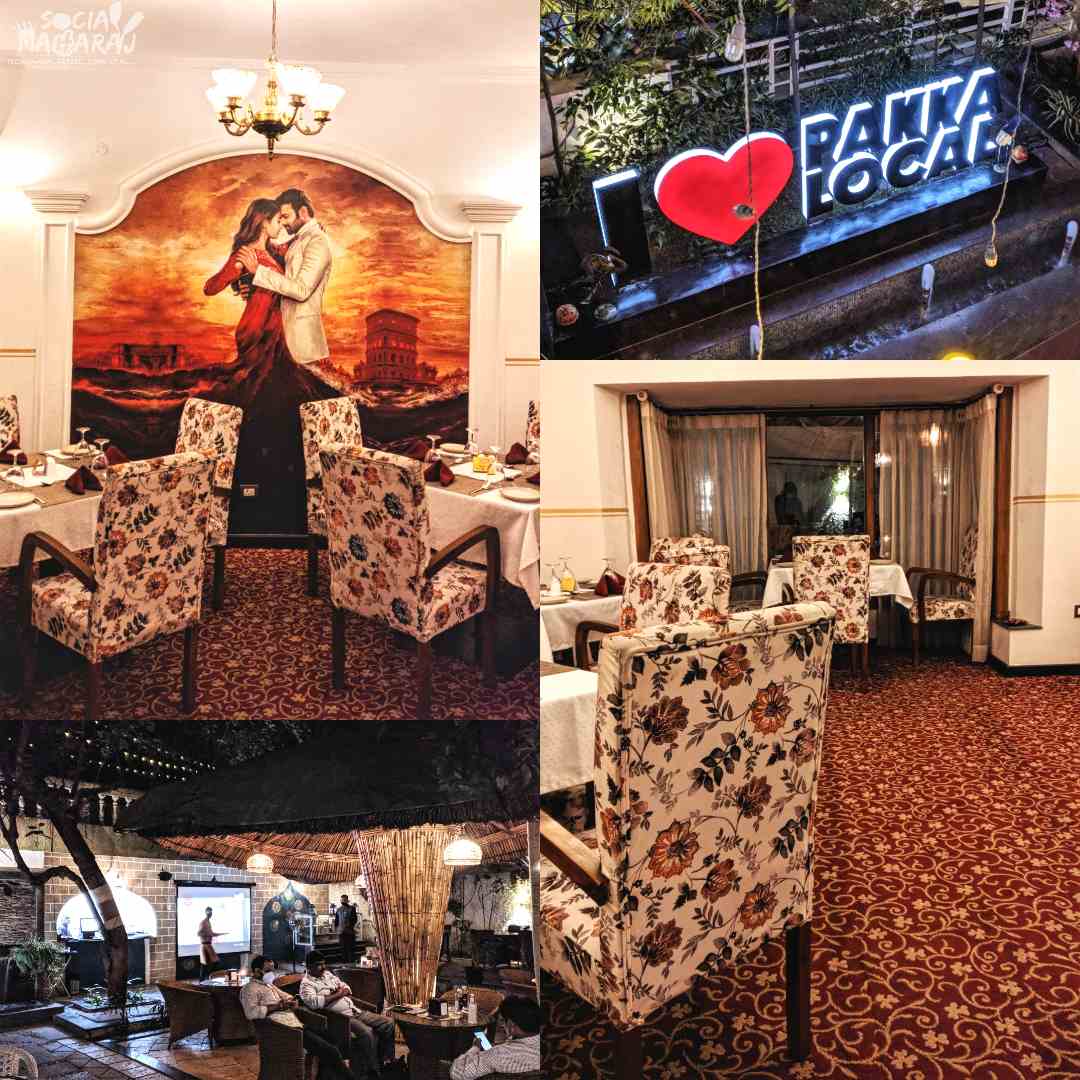 With multiple seating options, Pakka Local scores big on the ambiance front. If you are going in with your family, the indoor seating is perfect for you. If you are there with your friends and want to watch a match while enjoying your food, the outdoor seating is just perfect. They also have a good playlist with Bollywood music playing that adds up to the good dining experience. I felt they could have a Tollywood playlist as well. Or have different music for the different sections of the property.
Pakka Local Food Review – Where Flavors Unite
While I did mention earlier that Pakka Local is all about getting South Indian flavors to our plates, we had an array of items on offer. And since this was on an invite, the food was on the house but my Pakka Local Review is based on my experience.
Soups & Starters
With the focus on south Indian food, we were served the Miriyala Chaaru, which is essentially a black pepper Rasam. Being an ardent Rasam fan that I already am, this has to be at the top. Pakka Local hit it out of the park with this one. It was Rasamalicious! Tangy and hot at the same time, this is a MUST TRY.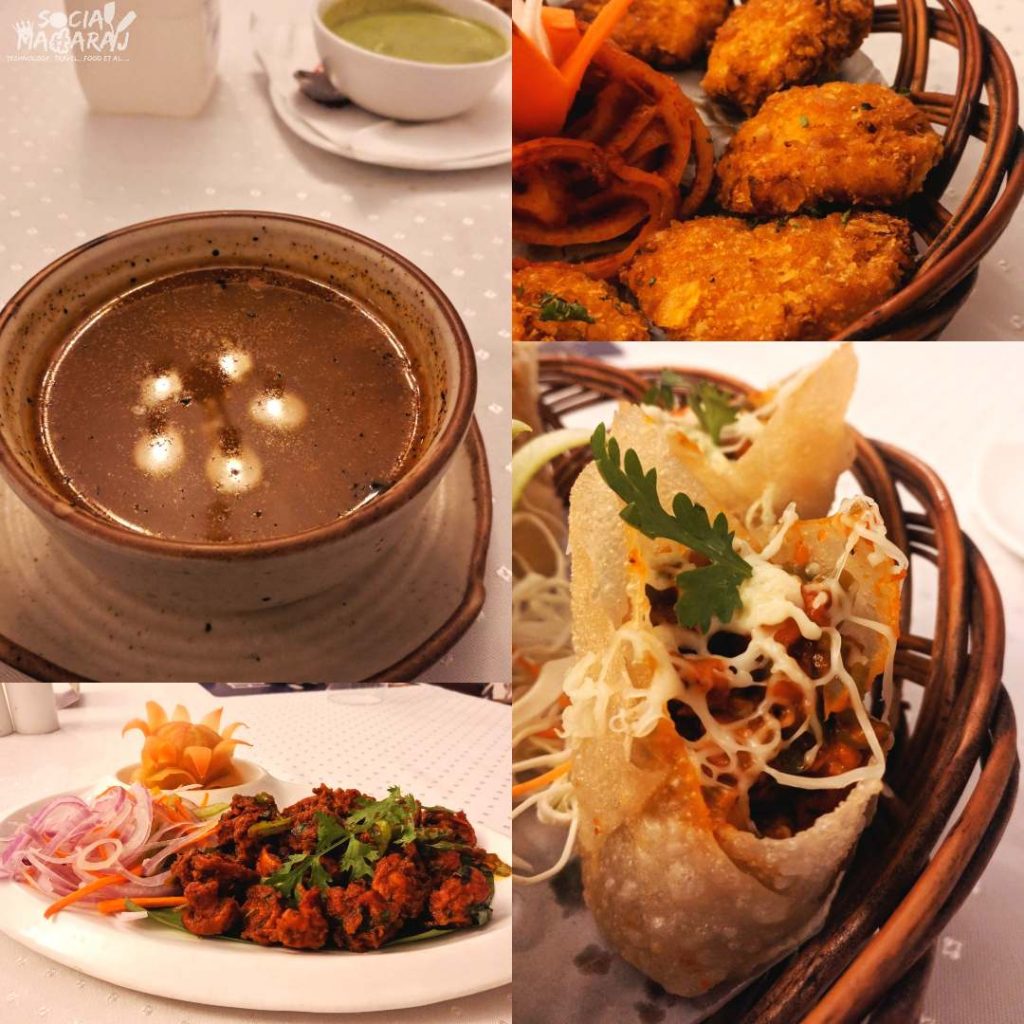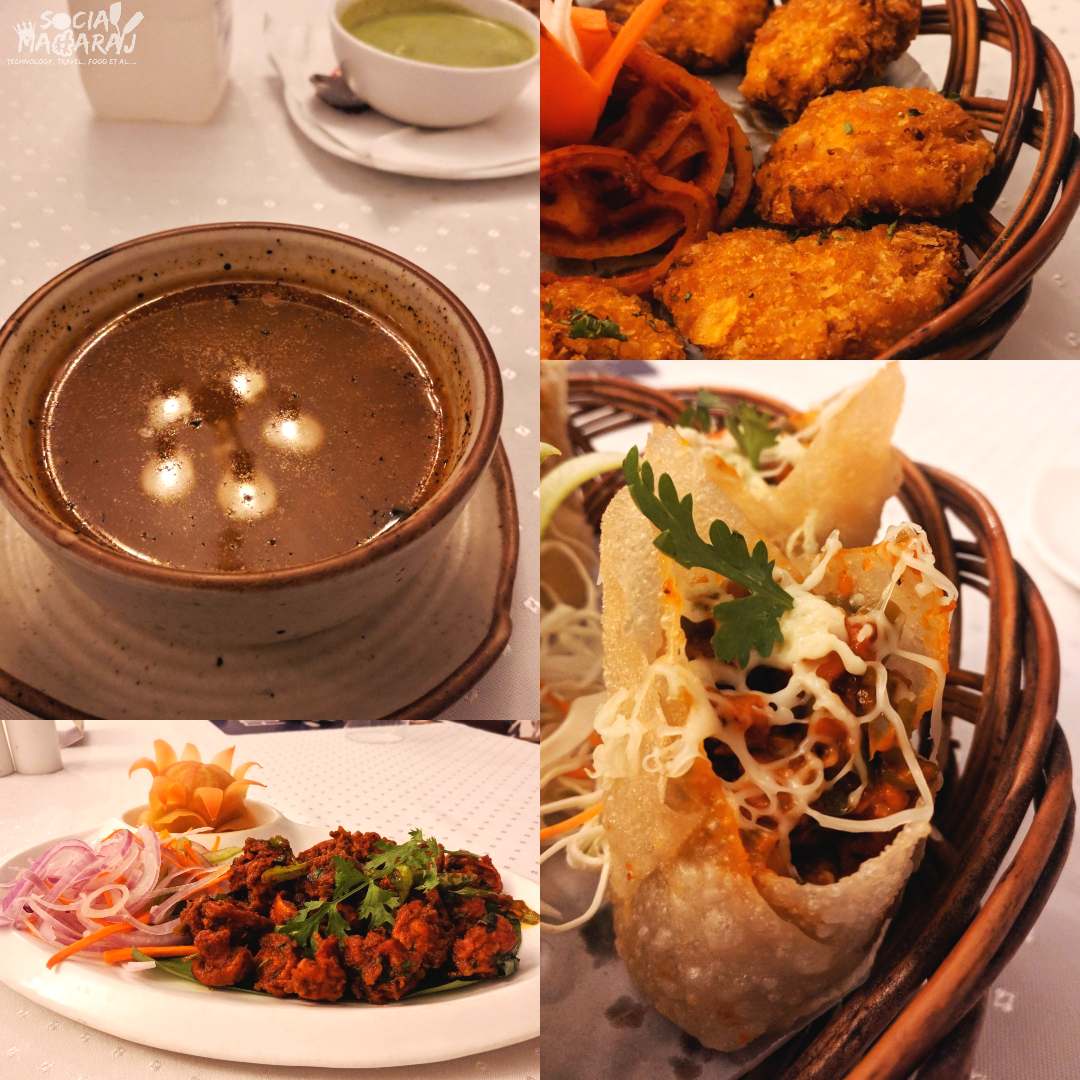 Moving to the starters, it was not restricted only to South Indian flavors. We had Kurkure Paneer, Spicy Mini Veg Basket, and Putta Godugula Vepudu (Mushrooms) Kurkure Paneer as the name suggests, was crunchy on the outside with flavourful Paneer on the inside. While it was good preparation, the filling could have been a little punchier.
Spicy Mini Veg Basket was a fusion dish with crispy veggies in Indian Masala served in Filo sheet cups. I was glad that they didn't overload it with the typical Tandoor sauce or Cheese and ruin the taste. The Putta Godugula (Mushrooms) was nicely done. Every piece of mushroom was cooked to perfection and the masala was on point.
Delectable Main Course
The starters already gave us a glimpse of what was in store for the main course. While my non-vegetarian friends relished the Nalli Biryani along with other dishes, we had a delectable main course lined up for us.
We started with a green pulav which I presumed was a Palak Pulao. Named after the star of the dish, the Chinta Chirugu Pulav is one of the finest Pulavs that I have had in recent times. Chinta Chirugu – Tamarind Leaves – are used to infuse tangy flavors and the green color to the rice. A spoonful of rice triggers a blast of flavors in your mouth. This is something I'd definitely go back to Pakka local for.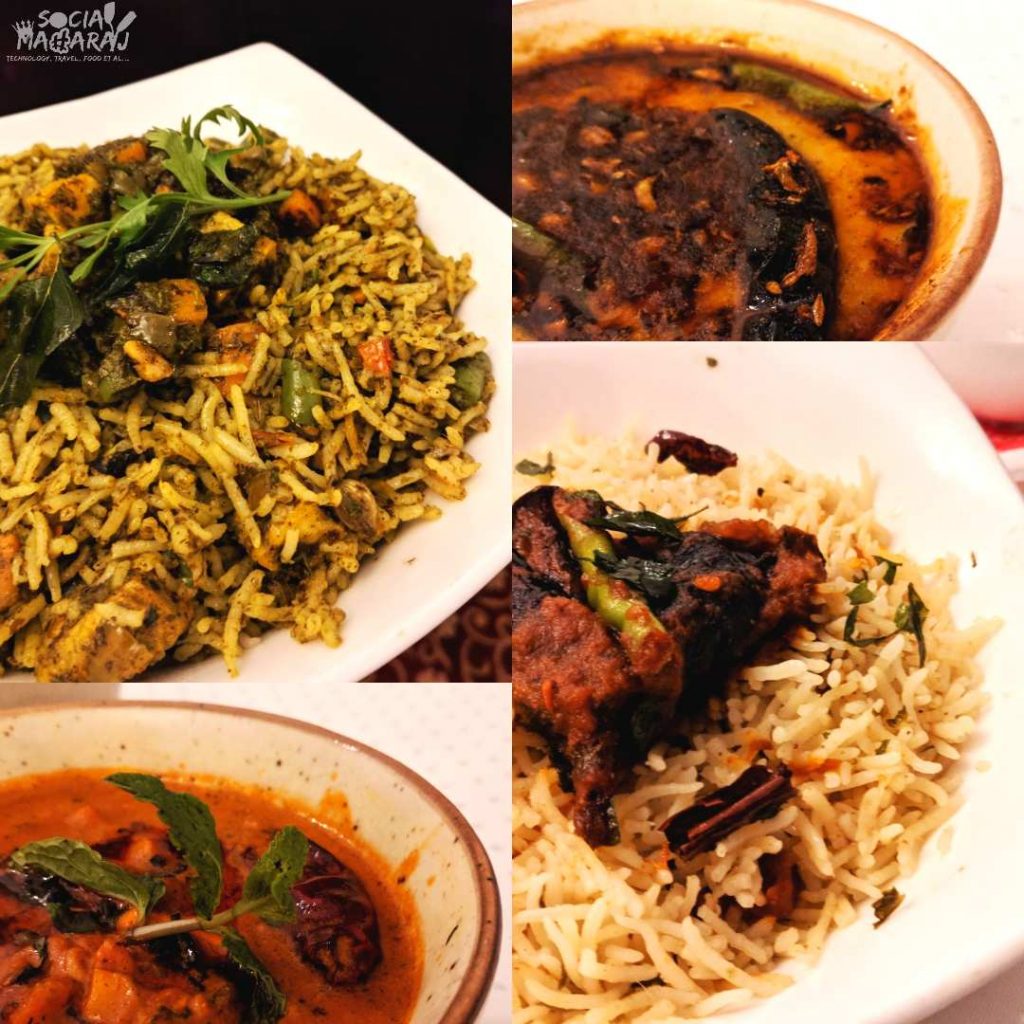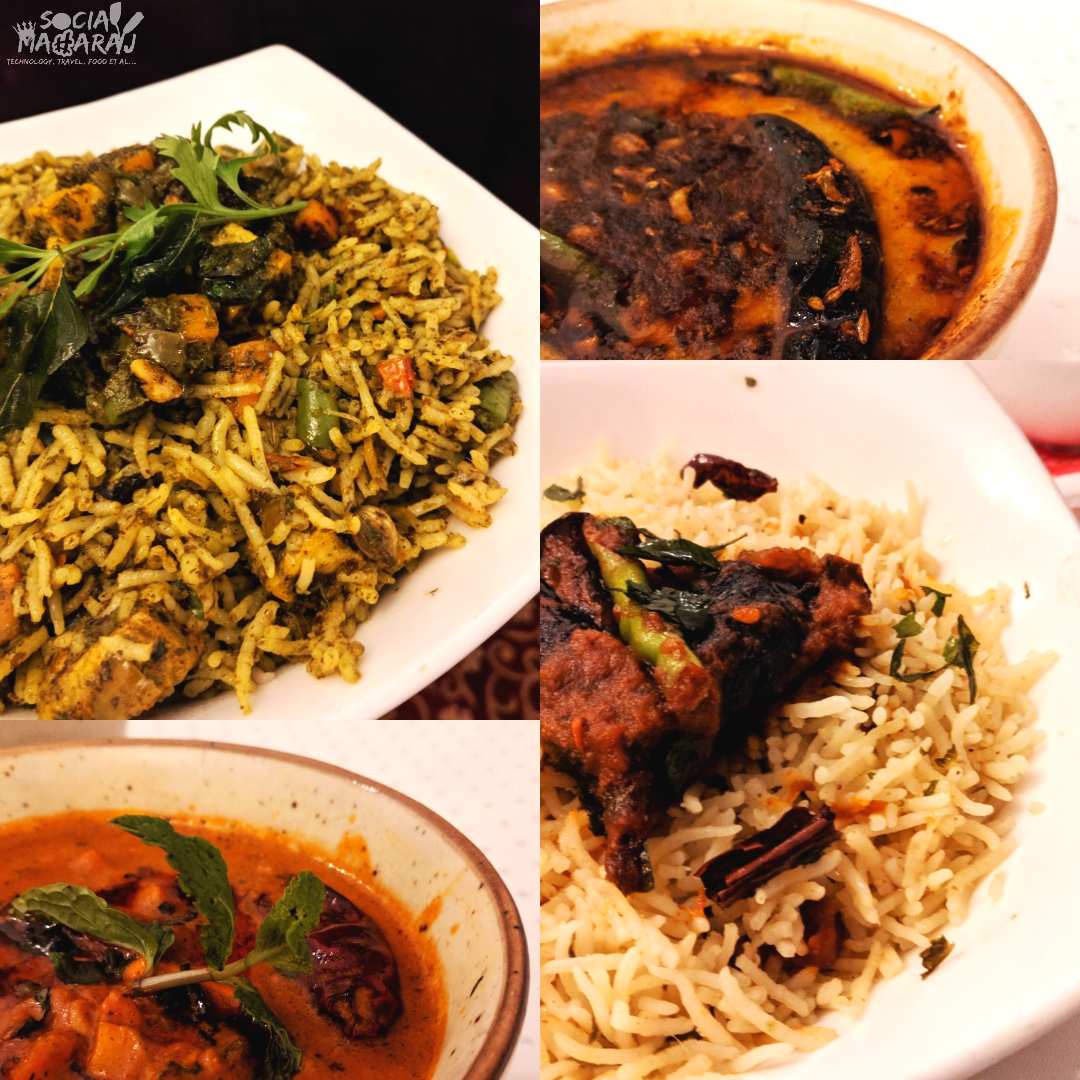 Moving on to the other main course items we had Dal Tadka, Veg Chettinad & Veg ChatPat along with a lavish spread of roti. As I took the first bite of Garlic Naan with Dal Takda, I knew this was it! The Dal Tadka is surely amongst the best I've had. Not too much masala and just the basics were done right. Even the other vegetarian curries were at a point with nothing being too spicy for my liking. The roti spread was great indeed with Rajasthani Naan and Garlic naan were my favorites.
Overall, Pakka Local surprised me with the main course. While the South Indian Chinta Chirugu Pulav was the best, the North India curries and dal were at the point too.
Luscious desserts & drinks
After a scrumptious meal like that, we deserved a good (read sweet) ending to it. We had a couple of desserts on our tables – Caramel Custard and Apricot Delight. Caramel Custard contained egg so gave that a pass, Apricot delight was rich and sweet. (Extremely sweet for my liking) Also, the layer of Apricot could be a little more generous so that it imparts more strong flavor.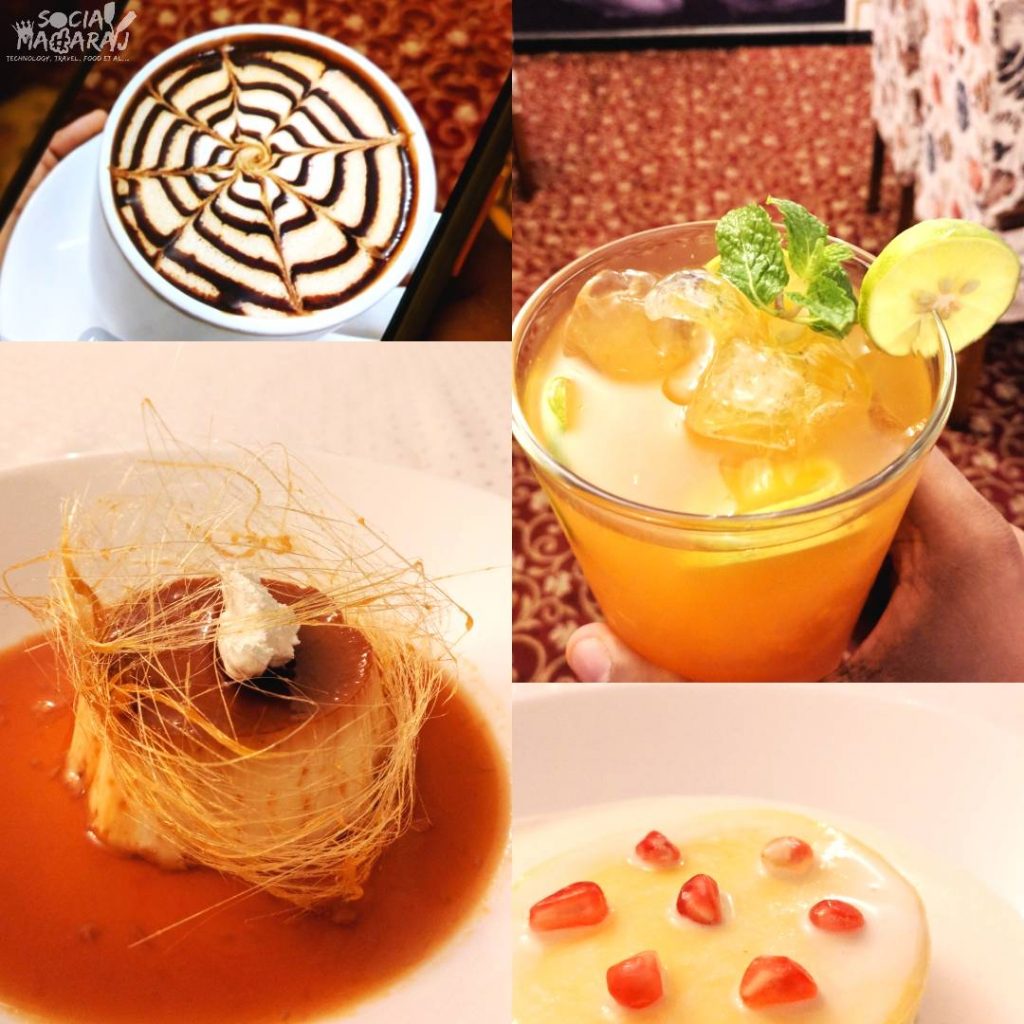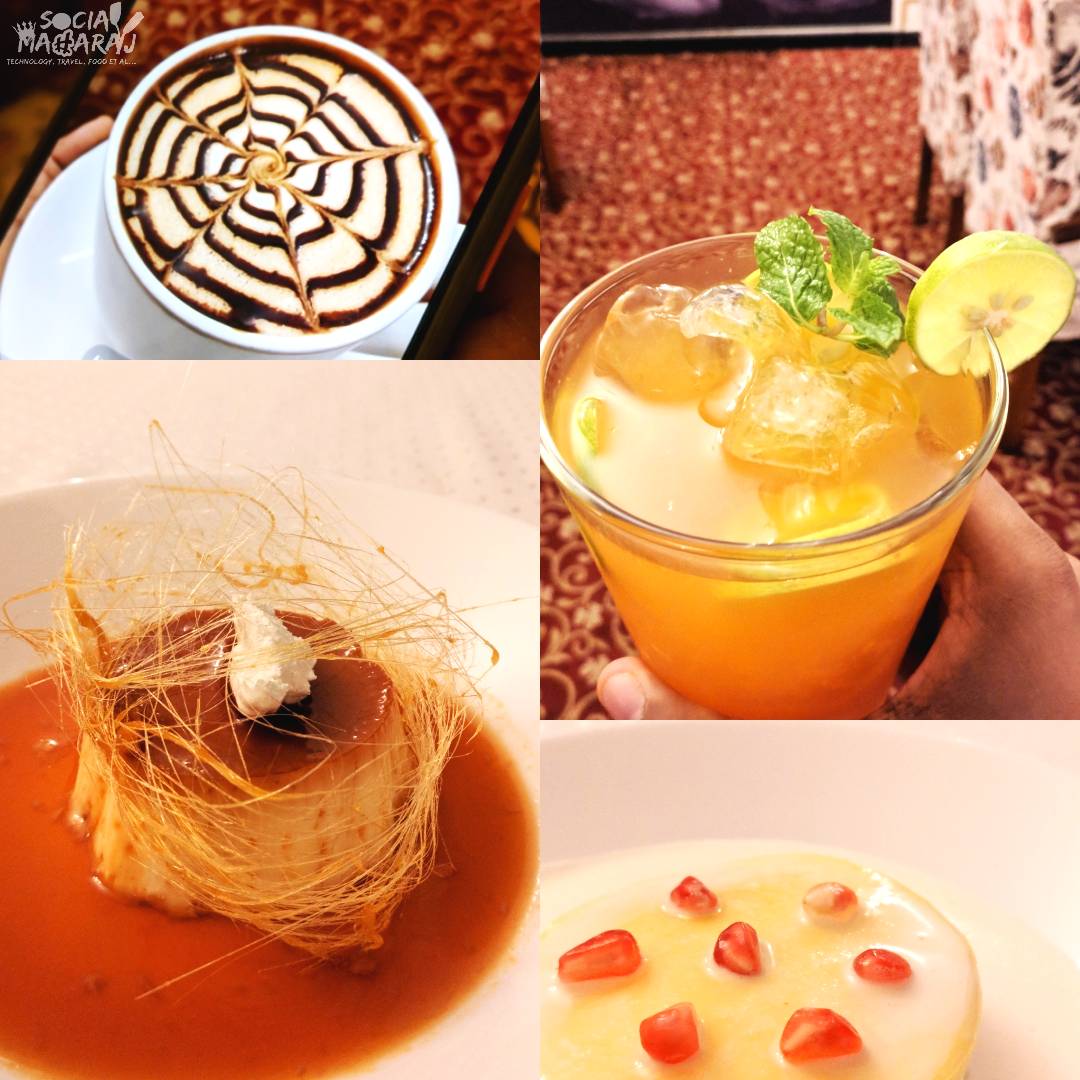 In terms of drinks, all of us ordered either Coffee, Mojito, or Iced Tea. Maharaj tried both the Tarbooze Mojito and the Lemon Ginger Iced Tea. The Iced Tea was pretty nicely done and had a strong tea flavor however, the sweetness was high.
Final Verdict: Must visit for a good dining experience
Like I've always told, dining out is an experience in itself. People like to dress up and go to a restaurant and have a good experience. They expect a good ambiance, great service and of course good food as well. Right from the soothing ambiance, great service, and the variety on their menu, Pakka Local hits the bullseye. While their South Indian offerings like the Mariyala Chaaru or the Chinta Chirugu Pulav are fabulous, the North Indian curries are great too. I would have loved to try more South Indian starters and main course dishes, which I'm sure is on the menu but will have to visit some other time to try them.
With all the safety precautions in place, Pakka Local is already waiting to serve you. So go ahead and plan a visit and I'm sure you won't be disappointed. Already been to Pakka Local? Share your thoughts in the comments below, Tweet to me at @Atulmaharaj, DM on Instagram or Get In Touch.