Financial statements are formal reports that include business data and operations that display the financial performance of a company. These records provide information about the results of all the financial activities conducted by an organization. Company financial statements generally include income reports, balance sheets, and cash flow records, essential to read and examining various aspects of a business. They are prepared in order to help company managers, stakeholders, and analysts to understand the company's health and financial standing to make informed decisions. 
The decision-making majorly relies on the results of the key performance measures in these statements, such as liquid ratio, net profit, gross profit, operating cash flow, and so on. The increase or decrease in the ratio or equation affects decision-making in a variety of ways. Hence, today we are discussing how company financial statements impact and influence business decisions. So, keep reading to find out more about it and how you can implement the same for the benefit of your business. 
1. Determine the Budget
Allocation of financial resources is a crucial aspect of any business. Budgeting involves closely mapping the previous year's budget and outcome to determine the same for the current scenario. This is only possible with the help of a company's financial statements. They act as a reference point to build the budget. Based on the previous year's performance and results, whether positive or negative, necessary actions can be taken, such as cutting down costs, planning a new marketing strategy, etc.
2. Investment Decisions 
The returns on investments can be monitored through the historical entries, ratios, and indicators in financial statements, which helps in deciding whether to withdraw from the scheme or re-invest. Not only are they useful internally, but also to the investors to gather information about a firm's revenue, expenses, debt, equity, and its potential to meet short-term and long-term financial obligations. 
3. Financial Risk Assessment 
Risk is an inevitable part of business, but the intensity of any kind of financial risk can be reduced by studying financial ratios. Identifying gaps to managing risks, everything can be assessed through company financial statements. Whether the risk is regarding bad debts, credit, or others, analysis for each can be done to plan the response or take necessary steps to avoid them.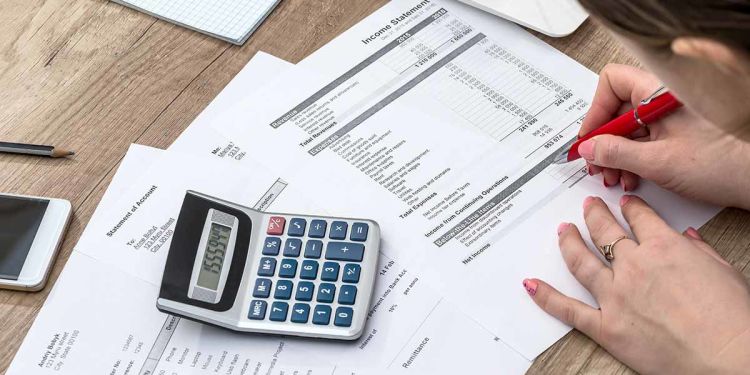 Automated Decision Making with D&B Direct for Finance
Did you know that there are tools that help you automate decision-making by using the financial statement of any organization? Yes, you heard that right. Dun & Bradstreet, the leading business intelligence company, through their API (Application Programming Interface), called Direct for Finance, helps businesses manage receivables, risk, and collection priorities. Automation and accurate reporting help companies make faster and better decisions. That's not it. It integrates seamlessly into ERP and accounting applications from which it reads data and draws actionable insights.
Create Good Decision Making Framework with Financial Statements
Financial statements help accountants and managers work collaboratively to draw conclusions from existing financial data and make sound and profitable decisions for your business. With automated tools like D&B Direct for Finance, you can derive accurate and actionable results within a quick span of time. So, make the most of such business intelligence tools and gain a competitive advantage over others.
My first interaction with financial statements was during business school. For an engineer seeing a financial statement was overwhelming. However, over time I realized the importance of company financial statements. They not only help in analyzing a company's performance and taking business decisions but also helps investors make informed investments. As an investor do you keep a track of company financial statements? Let me know in the comments below. You can also tweet me at @Atulmaharaj, DM me on Instagram, or Get In Touch.