The most played game – Temple Run now has a sequel  – Temple Run 2. The game was already out on Apple store quite a while back. Android users as usual had to wait that extra bit to play the game on their devices.
The game was scheduled to release on 24th January on Google Play store. It wasn't online till last nite. And this morning when I check the store, I saw 11,000+ downloads were already made !
Now to the game, Imangi Studios have hit bull's eye with the sequel. The game has amazing graphics when compared to the older Temple Run and Temple run brave. It also comes with an option to reduce the graphics quality(low-good-best).The obstacles have been revamped and look much better now. The old invisible(shield in temple run 2), boost and magnet power-ups remain the same. Also this has included gems. These work somewhat like the recursion wings in Temple run. The game has five characters to unlock.
Some of you might find to get along the game initially, but you'll surely be glued to it soon. The game also features to increase the multiplier using your coins.
I installed it today and have been playing all day and have reached my high score of over 3 million !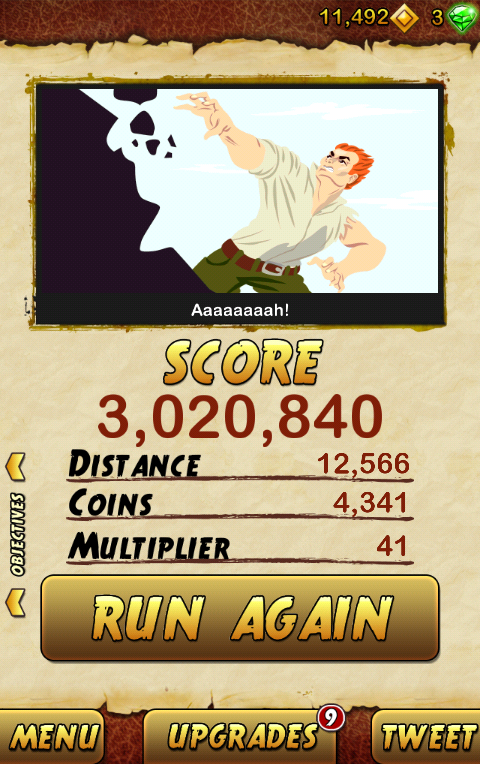 Get this game today from Play Store and start running !