Gone are the days when one had to think a lot before purchasing a good mobile phone. One would spend a fortune to get a dual-core or even a 1gHz processor mobile phone. And I am not talking about 20 years back, this is just a matter of 5 years or so.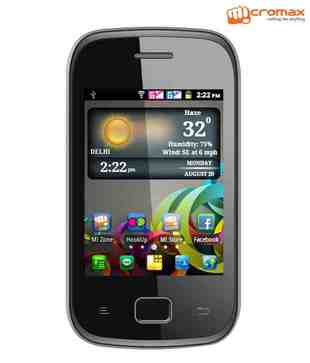 Well, the reason to write this post is that, I recently purchased a cheap (budget) mobile phone from Micromax. Though there were many other companies selling mobiles very cheap, I chose Micromax as I was already using the Funbook. Well, I bought the Micromax Smarty A25. And what do we get with it, well its loaded with lots of features, but some that are worth mentioning are:
1 GHz Processor

Android 2.3.6 Gingerbread
Dual Sim
Wifi, Bluetooth, Wifi hotspot
1.3 MP Camera
Apart from these, it has the standard features like the 2.8 inch capacitive touch with a better ppi (pixel per inch) than the Galaxy Y that costs almost double of this !
Other great value-for-money phones are sold by Karbonn too. These two companies are providing some great features in extremely cheap prices. Micromax's Ninja series have too made a mark in this category. I would highly recommend the A25 as its a great device. After having owned a lot of phones previously and have had hands-on many more devices, this is certainly the best phone in the sub 4000 category.