Hello folks, hope you all are doing well. It's been some real hectic few days with last moment submissions and viva etc etc. But finally managed to get my hands on the keyboard to write this post ! 😛
Well as you would have read my previous posts on my Passport Application.  I have mentioned the steps and the check points that one would have faced or will face to get the passport. The twist is this post will also help you file a RTI application and check the status of your passport !
As I had mentioned in my last post, I did receive a reply to my RTI application from the Ministry of External Affairs which mentioned that my application has been forwarded to the respective Regional Passport Office. Now according to the Act, I should wait for 30 days for the reply from the RPO.
Well, I finally got the reply ! And oh my , I'm amazed by the service. Pin point details mentioned, all queries answered, details given in the most precised manner possible. Realized the true potential of RTI.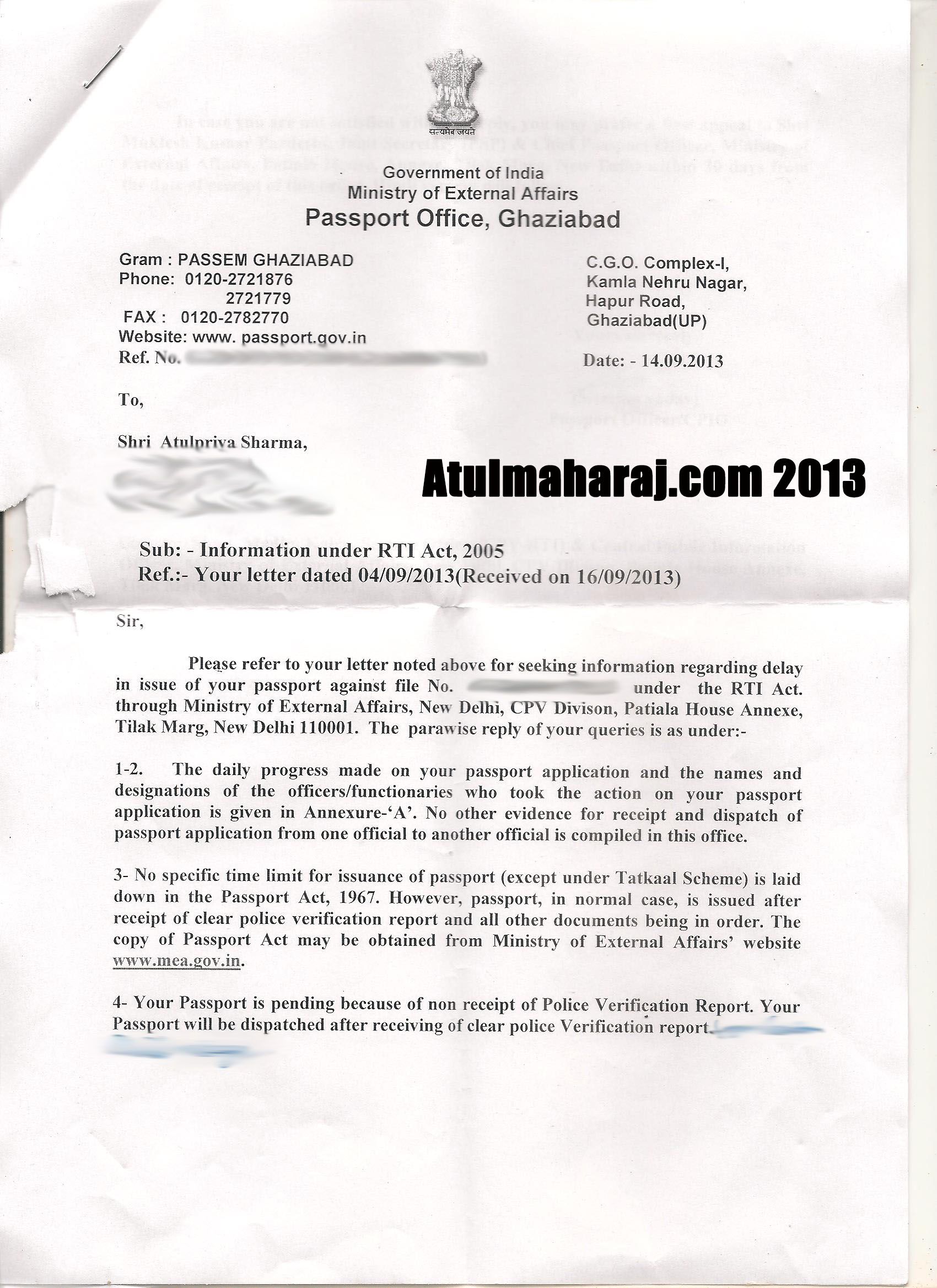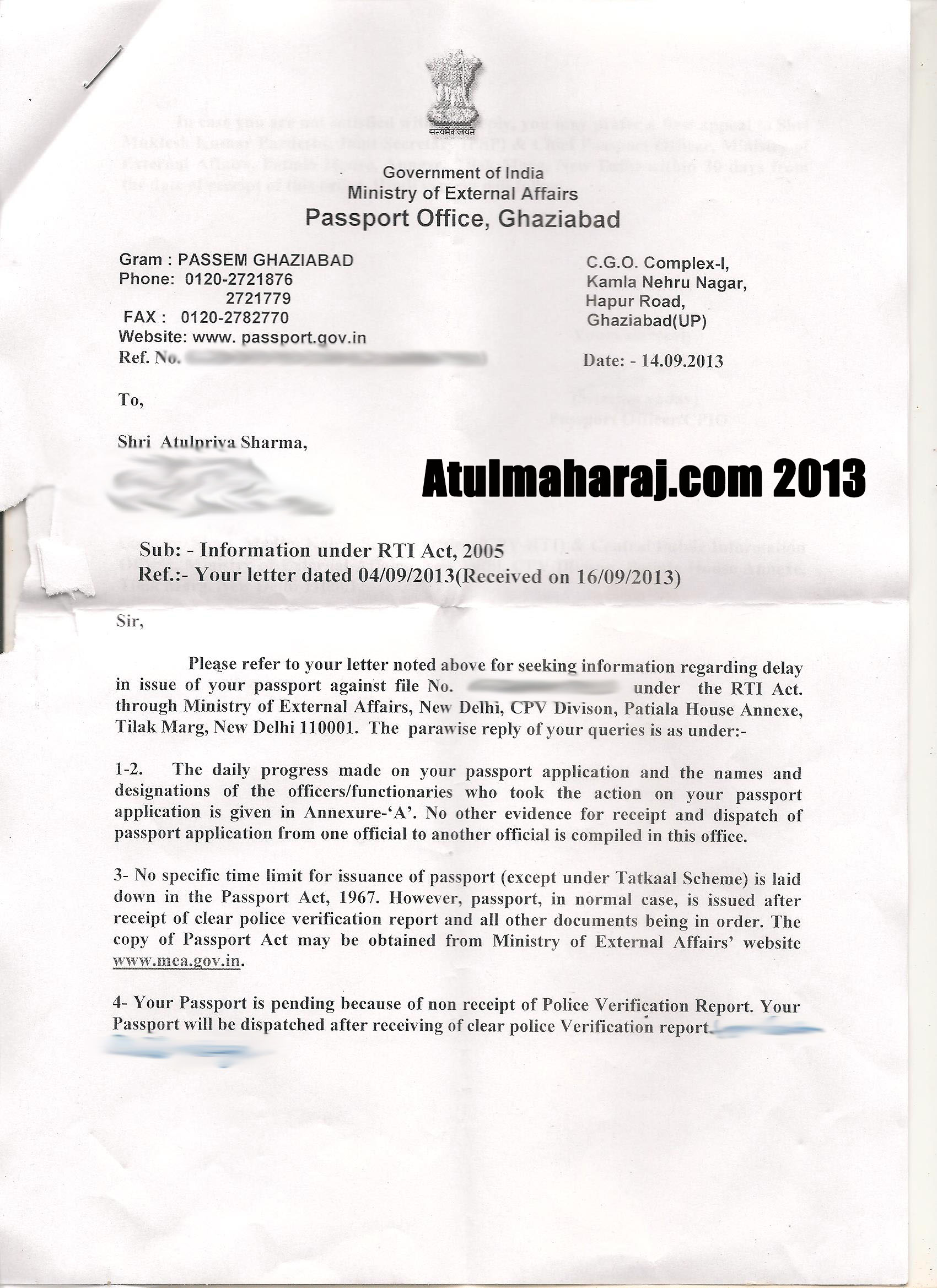 This time, it mentioned that due to a delay in the Clearance of the Police Verification Report, my passport has been pending for past many months. I was told the possible place where the problem might have occurred.
Based on the information, I decided to visit the nearest police chowki. Going there I was told to visit the main police station. So I went ahead to Mr.X at the Police Station. The police station was really an amazing place ! 😛 I told him the whole issue and handed him the xerox of the RTI reply I received. To which he promptly brought a register and showed me that the file had been processed and forwarded long time back. He then asked me to visit the LIU – Local Intelligence Unit, in sector 15, Noida. The person was very polite and patient !
Upon reaching the LIU, I came to know that it is open only from 10am to 2pm. So the next day I went at 11am, told the person the story once again and handed him the details given to me by the cop at the police station along with the xerox of the RTI reply. After 15 mins, that person comes with my file to which he said he was shocked to see it there even after so many months (I mean Seriously :/) !! Voila – the root cause was found !! He told, its strange how come your file is here, and I shall send it today itself for further process and apologized to me for the delay.
Initially, I was reluctant to file the RTI, but after filing it I realized its true potential and how helpful it is ! So anyone who needs any help in filing an RTI application, feel free to contact me ! 😛 The Amateur RTI Activist !