Well,
Just browsing browsing , I came across this page of Graduate Aptitude Test For Engineers (GATE 2014). The results are scheduled to be announced tomorrow – March 28, 2014 at 10 am IST. Instead the results were declared on 27th night itself.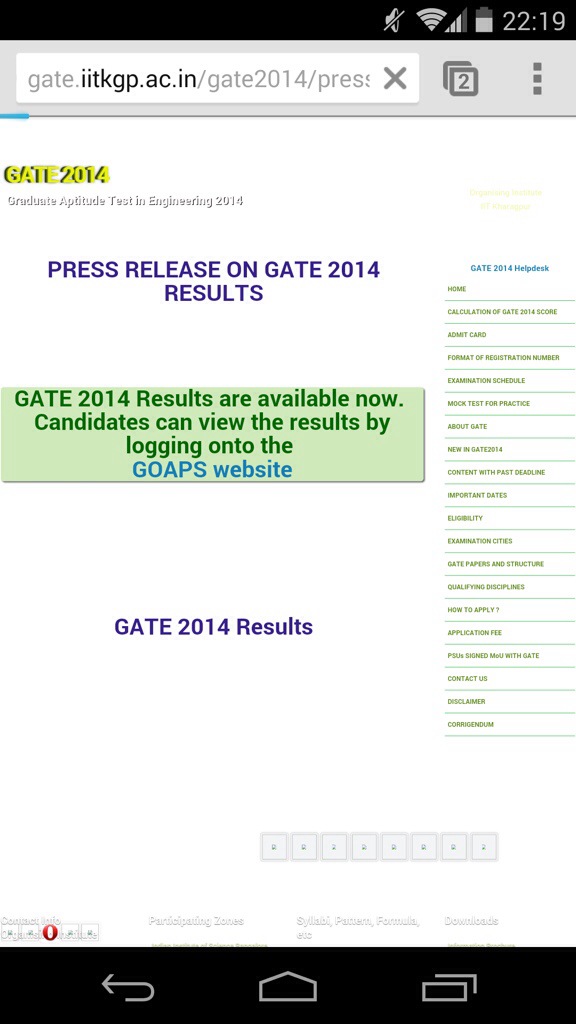 It is clear that the build up has begun with the notices displayed. The site is loading very slow and many users have complained of the site being "Timed Out". Few lucky ones who managed to log in, were able to see their photos along with the layout of how marks will be displayed.
So here's wishing everyone All the Best !!