In my last post I mentioned how I finally got my hands on Nexus 5 – gem of a device. Since then, I haven't be able to keep my hands off it. The phone did feel big(never used a 4+ inch device previously) initially but I'm now kindof used to it. And the Ringke Fusion Hybrid case has ensured that the phone is protected at all times while maintaining the style factor 😛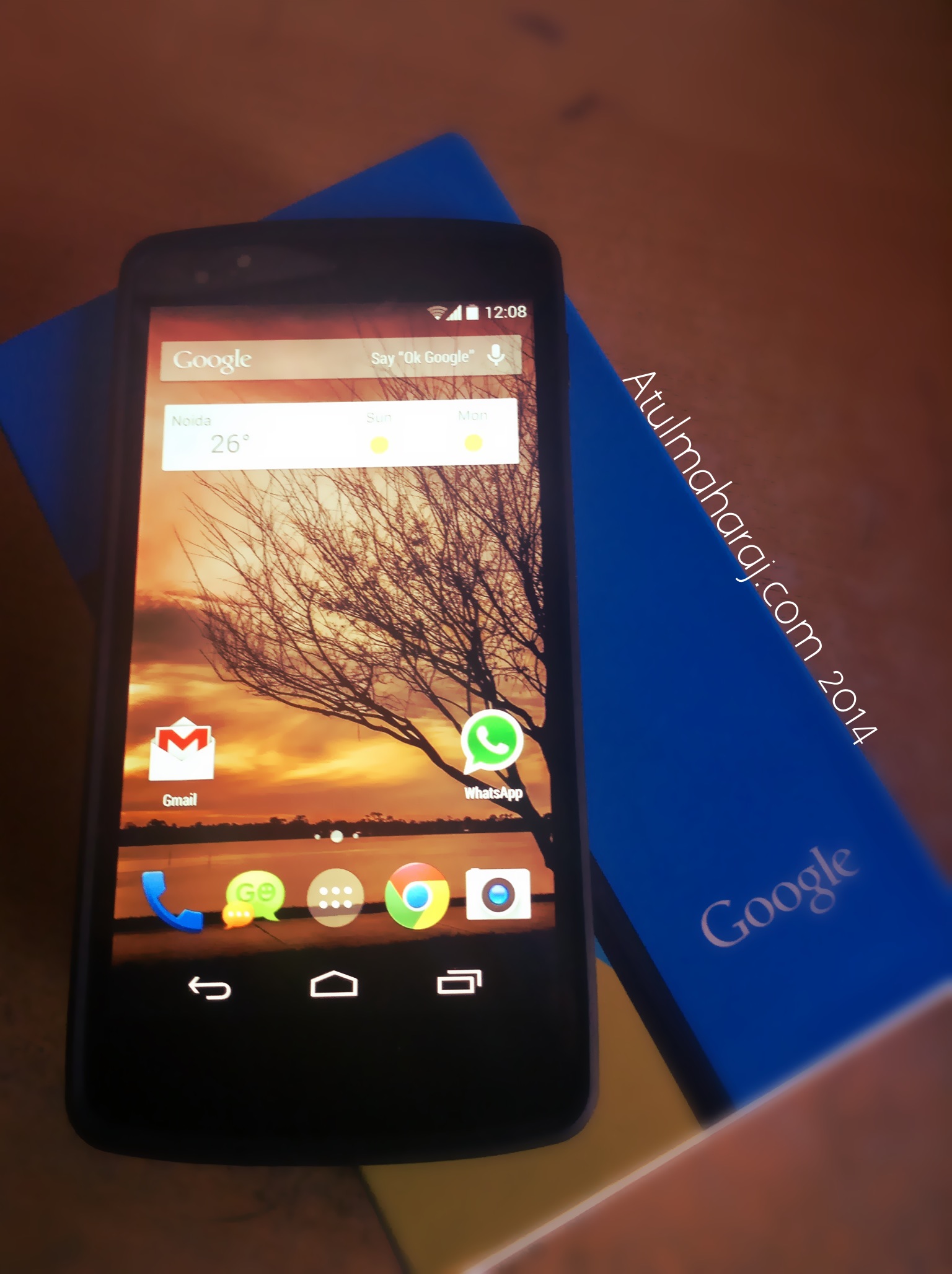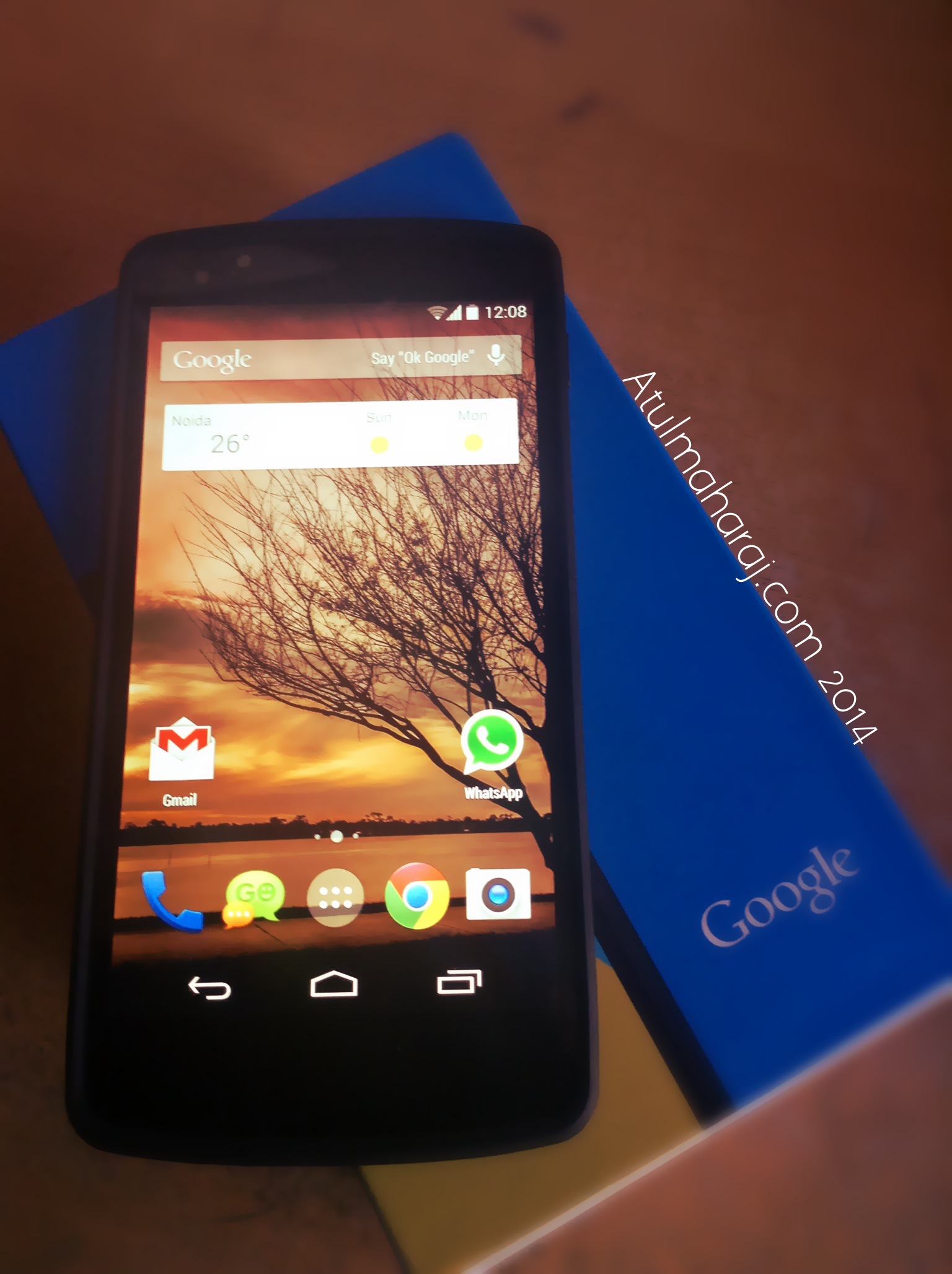 Its been a week, since I got the Nexus 5 and by now I'm aware of 'almost' all of its features. Nexus 5 provides a 'Pure Android' experience, but its more of a 'Pure Google' phone as its is filled with various Google Apps like Google Play Books, Google Play Magazines, Google Play TV to name a few. These were some of the apps which I don't intend to use. Hence I disabled them. Wondering How to disable Google Apps on Nexus 5 ? Well its pretty easy, go to Settings->Apps->Choose an application. There you shall see a disable button, click it and voila, the app will no more be accessible from the app drawer. (One might get a pop-up asking to remove the updates and restore app to factory settings)
Apart from this, there are a few apps that I've installed and loving just the way my Nexus 5 handles them. Negligible lag ! Some of the apps that I use (and guess you must be using too :P) are:
This application is great personalization tool. The app allows you to change wallpapers on your Nexus 5 device based on time – auto change wallpaper after specified time period. The application has vast range of high quality wallpapers and I feel anyone who wants to look beyond the stock wallpapers must try this !
This is a native app on Nexus 5 and must say this app is amazing. From weather updates to Courier Tracking(Fedex in India), this app does everything ! Me being a die-hard cricket fan, following the ICC T20 World Cup tournament is no more an issue – thanks to Google Now for updating me with latest scores and upcoming matches !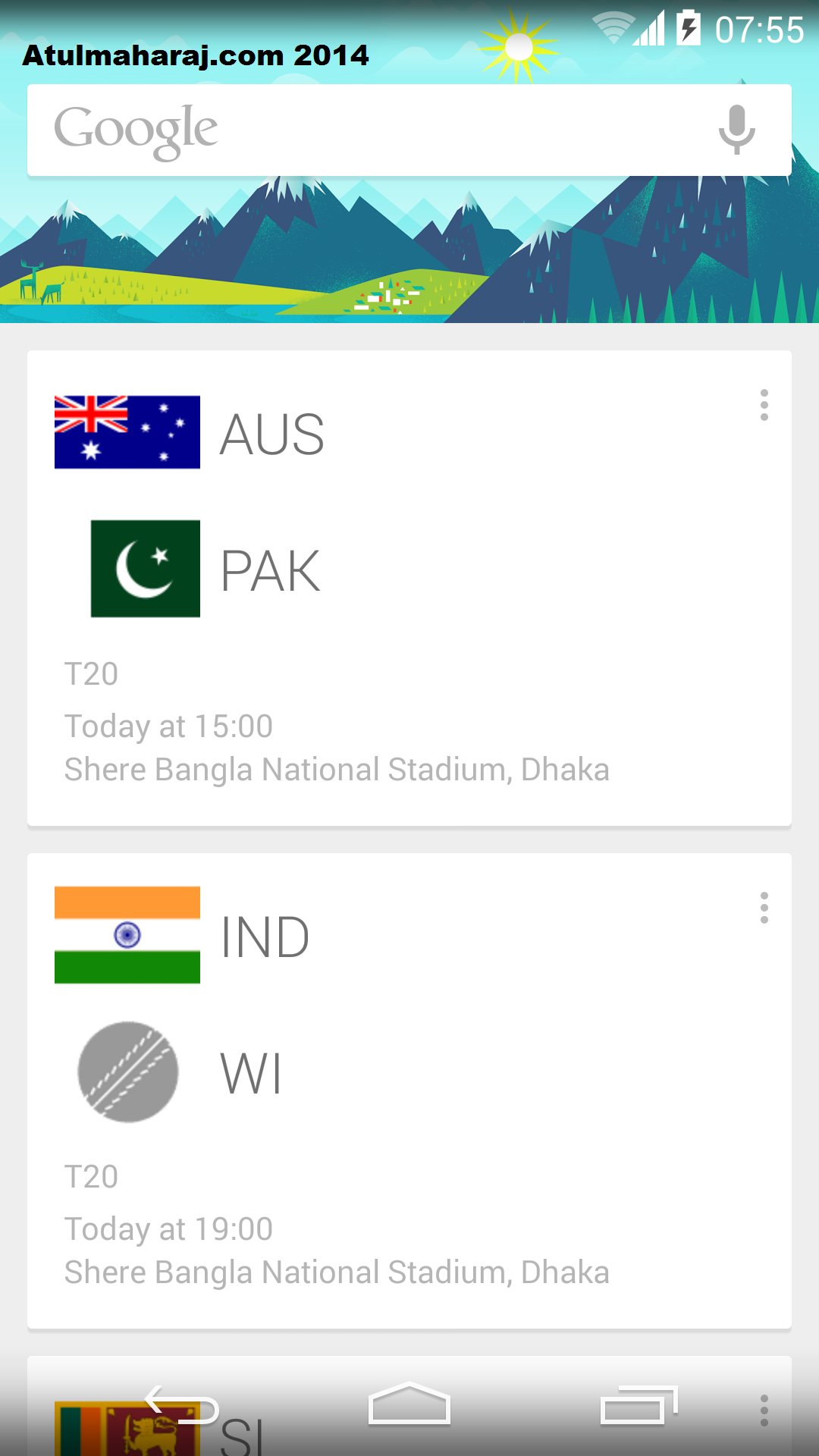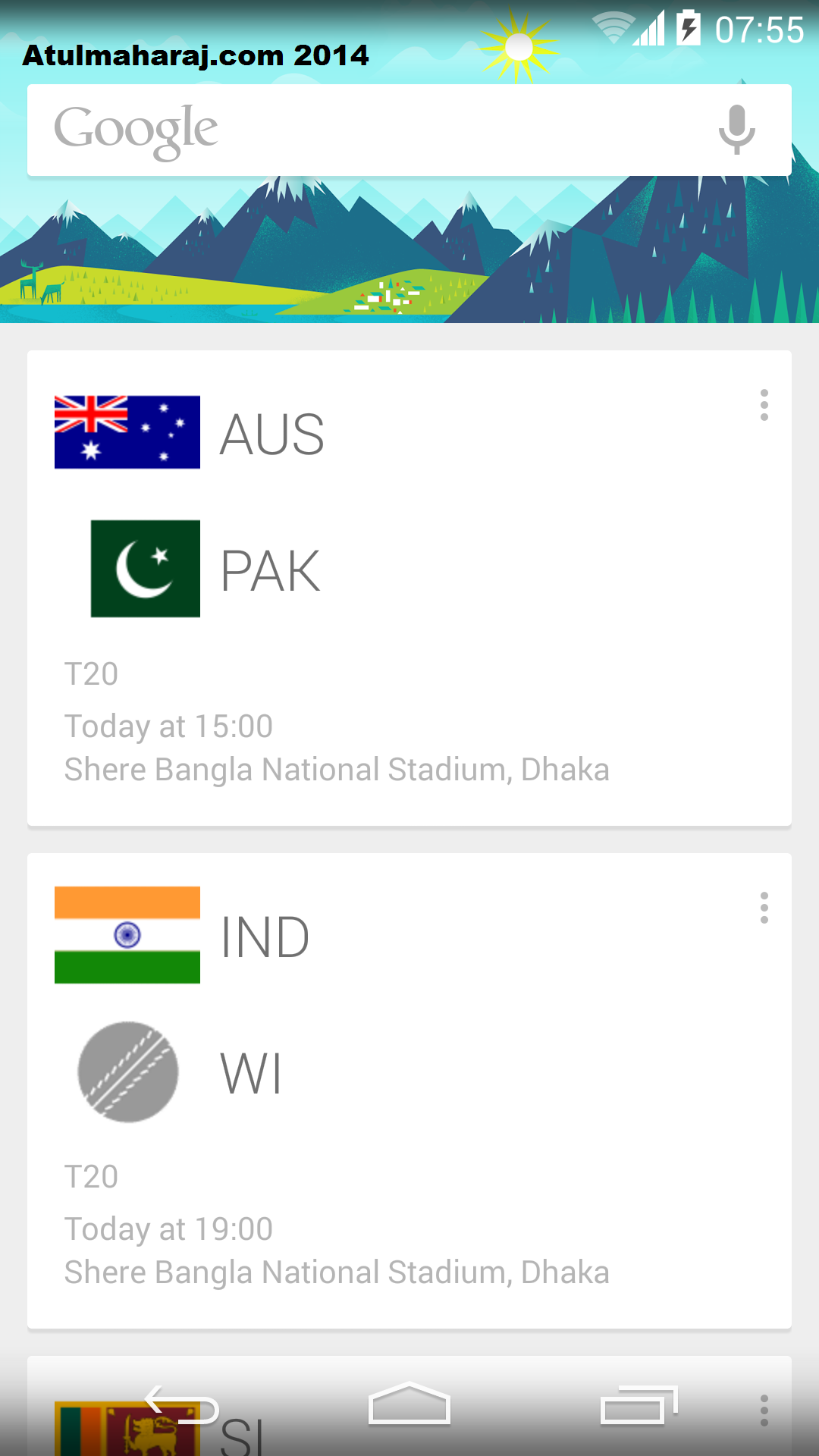 Why do something which your Nexus can do automatically ? Yes, Automate It – as the name suggests – is an automation application that one can use to automate day to day tasks. These can be switching to silent profile in night(time based automation), switching off the wifi adapter when you reach office(location based automation)
All those iOS users who have migrated to Android will find this app highly useful. Even me, having used the iPad mini, I couldn't work without this app. The applications shows notifications on the lock screen. From messages, missed calls, email to battery status, weather and much more can be displayed on the lockscreen using this app. To use this, one must enable Lock screen widgets under the security settings. While on the locked screen, drag screen from left to right and add dash clock widget. Once done, drag this screen to extreme right to set this as the default lockscreen.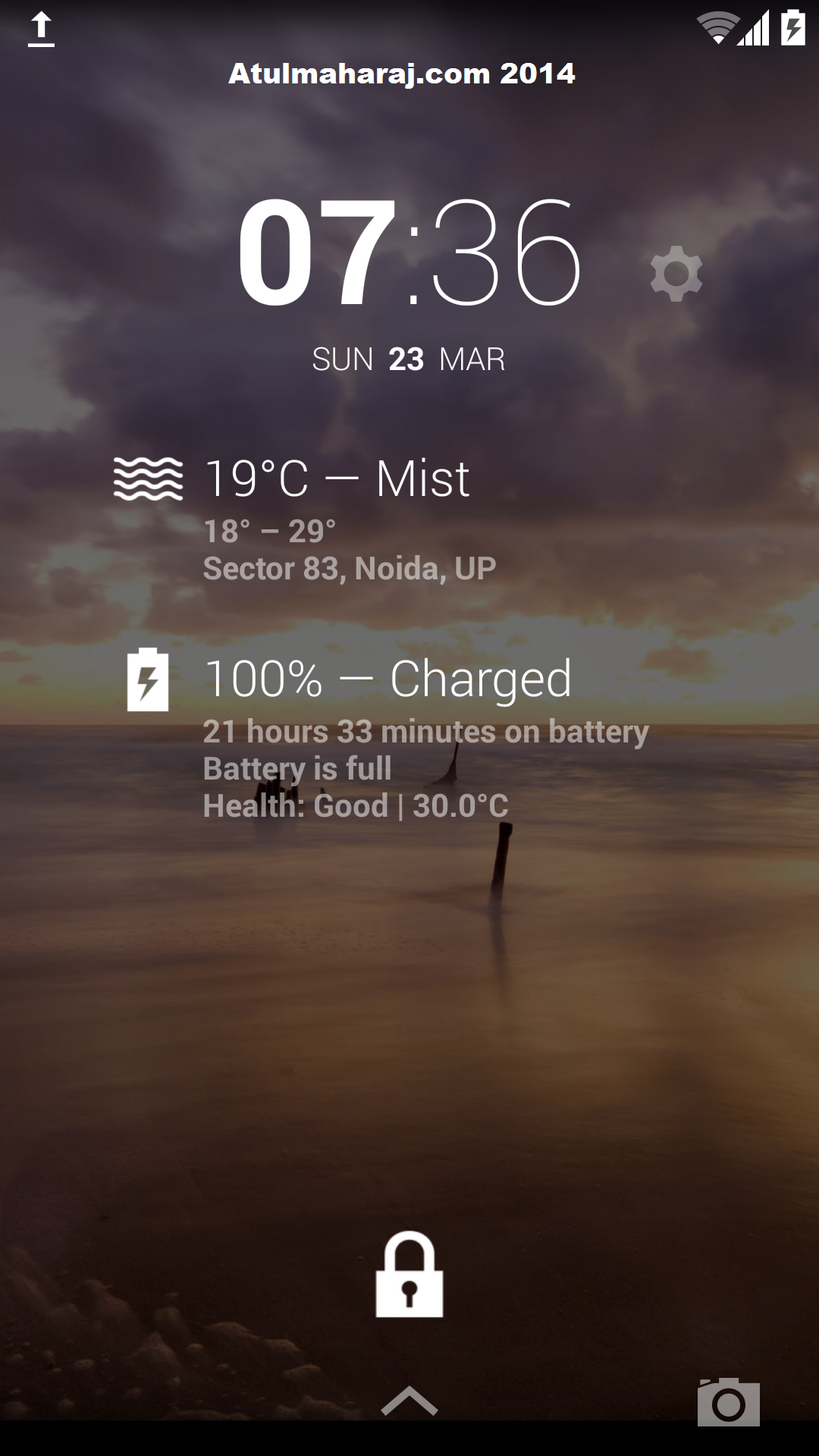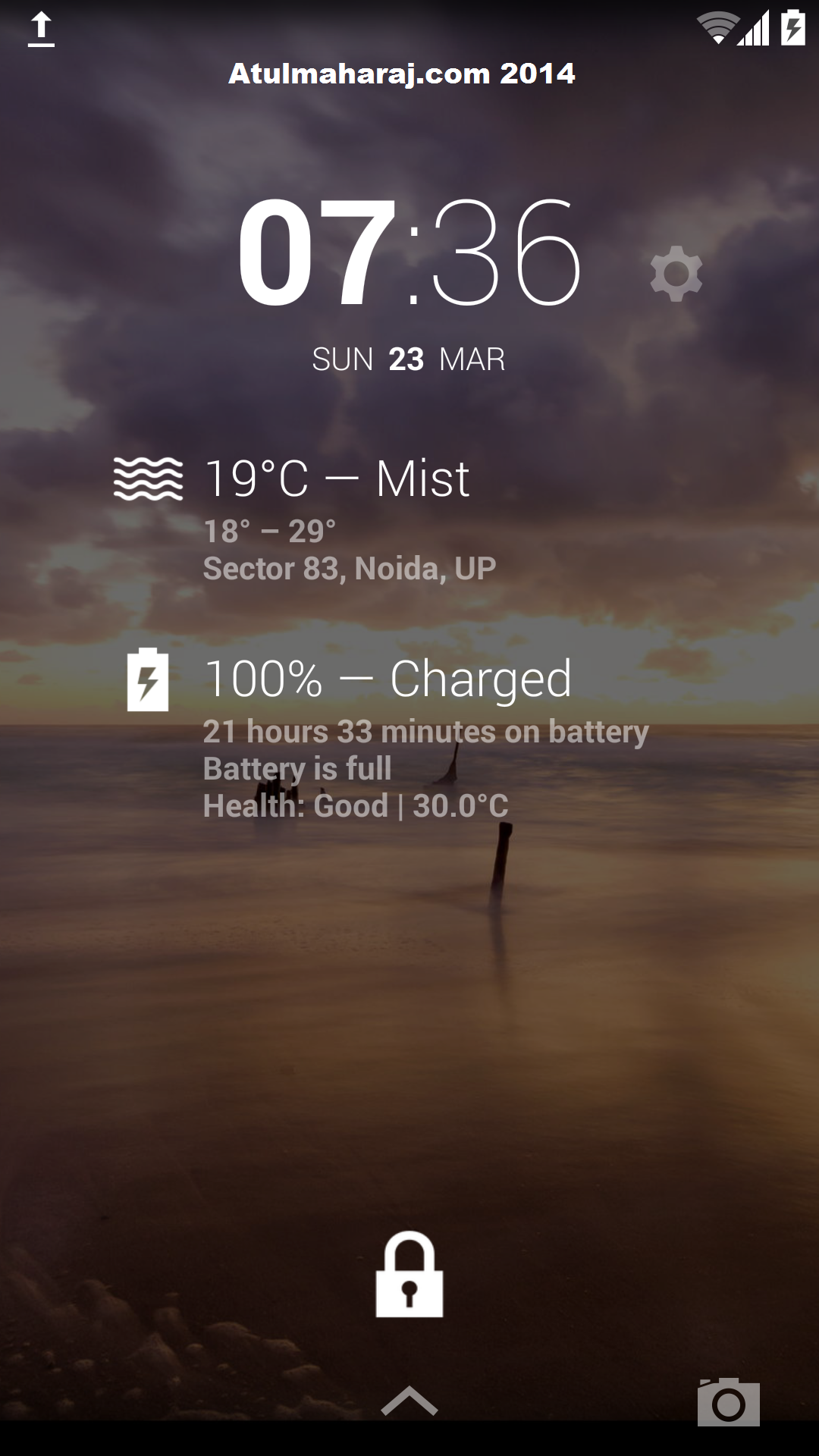 Moving on to the battery life. Many people around the globe are not at all amused with the battery as the Nexus 5 comes with  – a mere 2300 mAh battery. But after using for a week now, I don't complaint about the battery(at least for now ;)).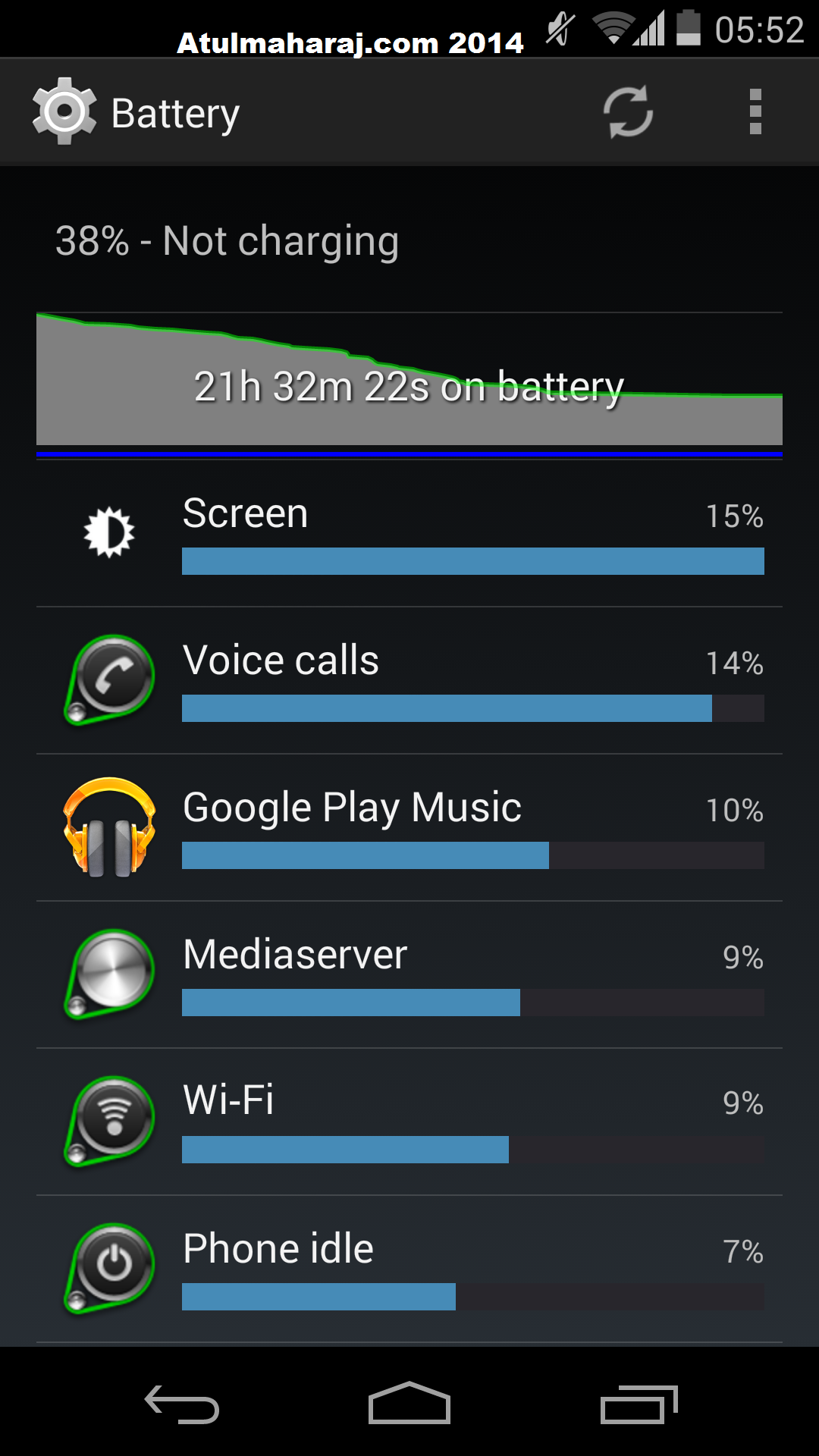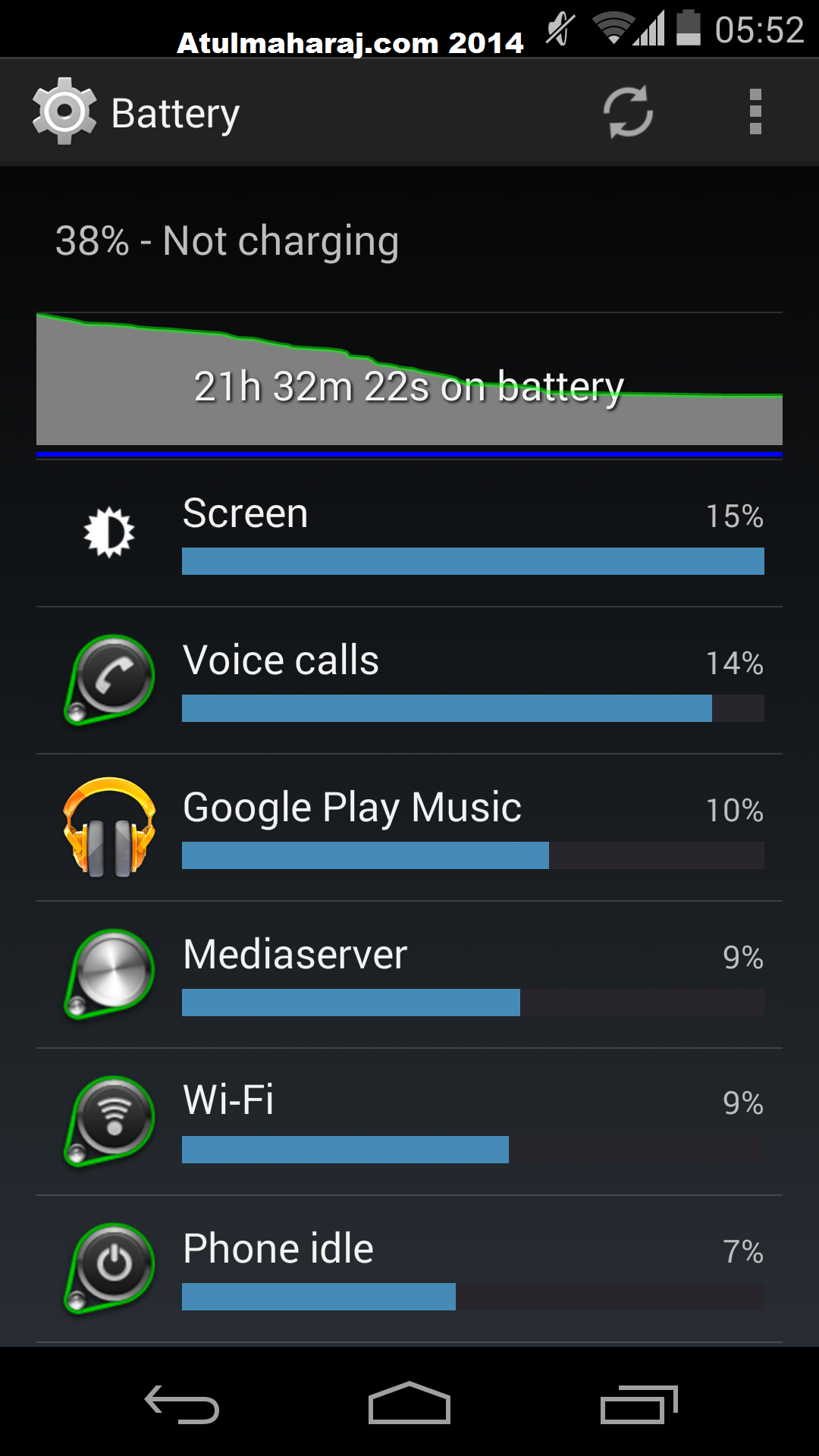 My typical daily usage includes: Listening to Music for roughly 30-40 mins, full time 3g/Wifi on and average browsing along with occasional camera usage. And From 100% charge, with the above mentioned usage, my Nexus 5 can easily last for a day. (Even more on standby :P)
In short, I'm loving It ! The snappy proccy (processor :P) ensure there are smooth transitions and zero lag. The Nexus 5 feels great in hand and the amazing screen bring things to life !
I'm still in the initial stages of using my Nexus 5, will definitely unearth the amazing things it has to offer in the coming times !