Well, I have already told you all that I'm an avid traveler and enjoy road trips – car or bus or truck 😛 (virtually anything on road :P) Well, in my previous post I had shared my experience about a bus trip from Delhi to Ahmedabad. Today, I'll share my experience of a road trip – once again in a Volvo – from Delhi to Lucknow.
The frequency of Volvo buses from Delhi to Lucknow is pretty good with first Volvo plying at 0800 Hrs and the next one at 2000Hrs and every 30 mins thereafter going upto 2300 Hrs. The buses start from Anand Vihar and alight at Alambagh. The condition of the buses are very good and are kept clean and tidy.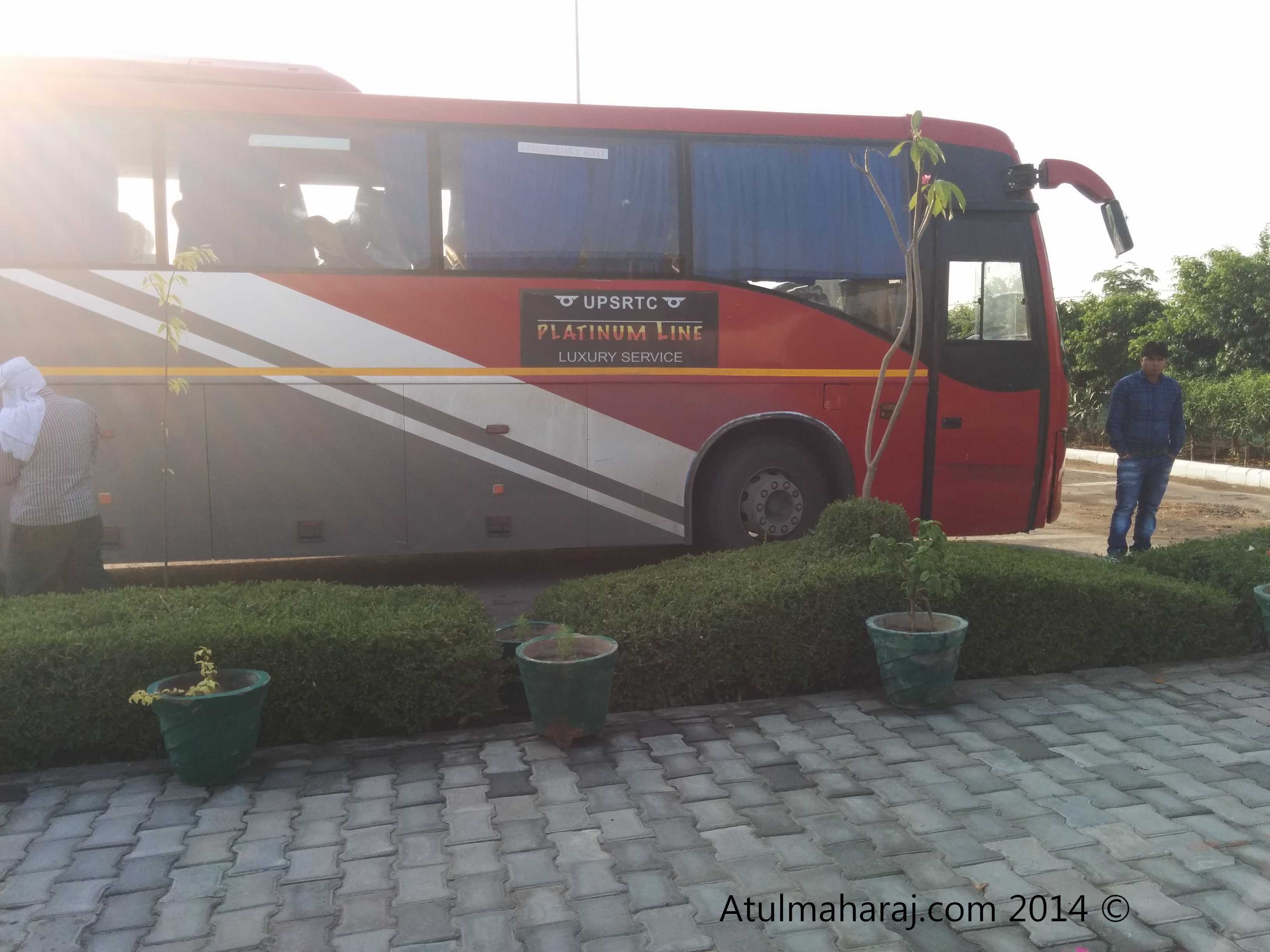 The buses can be booked online via: www.upsrtconline.co.in. The tickets range from 1319Rs to 1334Rs. However, the counter at the bust stop (Anand Vihar) charges anything that comes to his mouth. (literally anything !) So booking online and well in advance is the best way to go. Also, some of the buses go via NH-24 while others take the Yamuna Expressway. The ones that go via the expressway take about 45mins less than the others. These buses stop for refreshments after passing though the e-way.
The buses run well in time, max 30-45mins late which is acceptable. Otherwise its an amazing journey !