PK or 'PeeKay' came to our 'Gola' and conquered millions of hearts. While many applauded the work, others did criticize saying this wasn't what Aamir is good at. Well, let's keep this topic at bay and come to a more relevant topic wrt this blog post: PK came and went, but forgot his Space Pen !
PK might have got his 'Remote' back, but he has definitely forgotten something very important – The Space Pen. And guess from where he got this one ? Well how many of you remember Virus ? Yes, you guessed it right, Virus the principal of Imperial College of Engineering from where Ranchoddaas Chanchad graduated. Well in the same movie, Virus gave him the space pen – a pen that could write in zero gravity ! Well, that very Space Pen has now been lost and guess who found it ! It's me !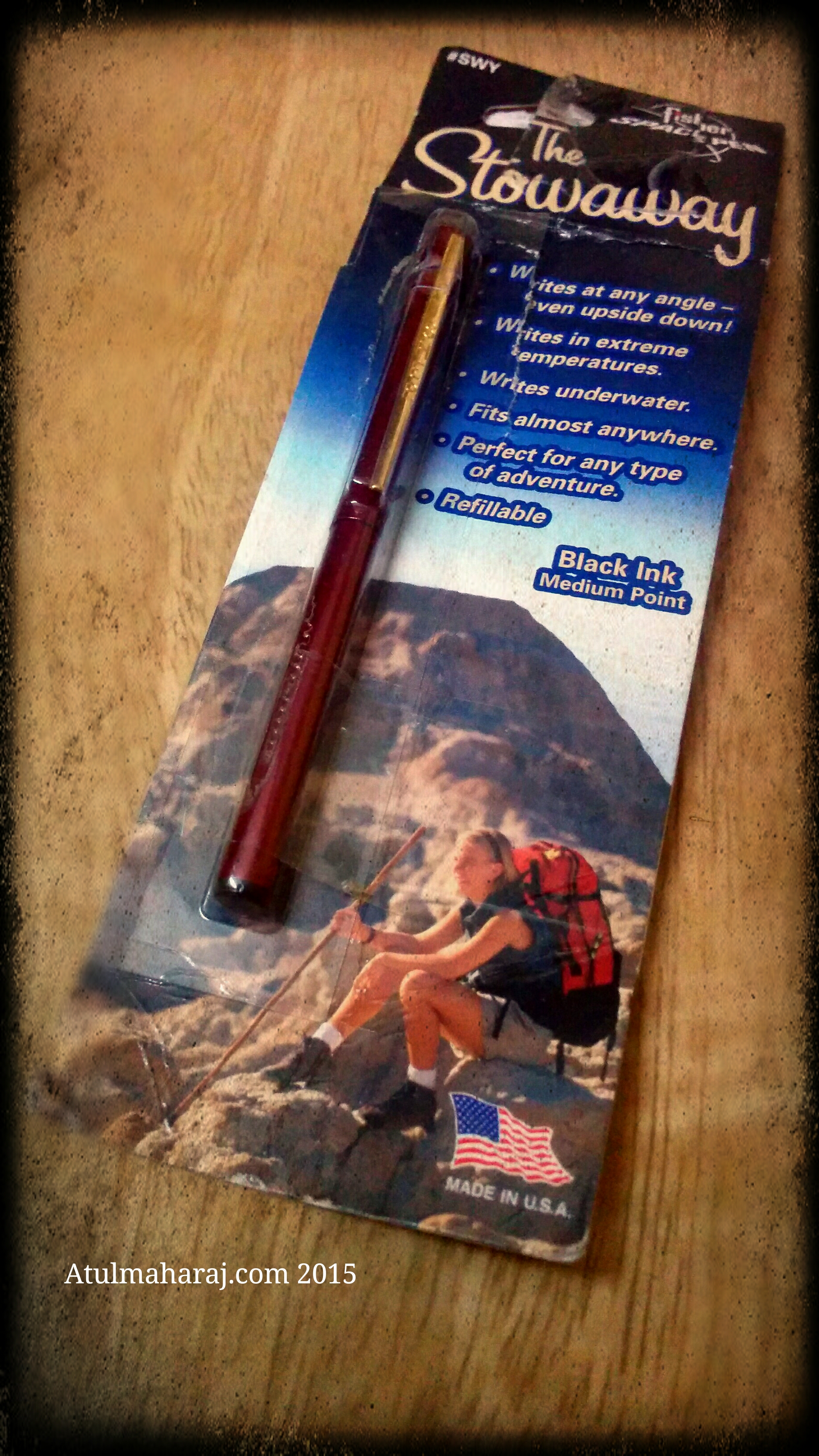 The story sounds pretty interesting so is the Space Pen ! Well, I got this pen last week thanks to my near and dear ones for this one though. This pen is tiny and easily fits inside my fist. Well what's great about this pen ? As the name says, it's a space pen ! This very pen can be used to write in zero gravity (If ever I goto PK's Gola :P) Apart from that it can write in immense cold temperatures, intense heat, under water, on greasy surface, oil and almost every where. And Hence I Say "this pen can write anything, anywhere" 😛
Also this Pen is used by NASA on all its manned expeditions. And the creator claims, "If you are not happy with the pen, you can return it back to me for repair"
This definitely is a priced possession. Thanks guys, just love this one !