Every city has its own set of cultural expos, trade fairs, 'melas' and Hyderabad too has it very own Numaish. Numaish or Masnuaat-e-Mulki is an annual consumer expo that takes place in this city of Nizams. And this time around it was the first time this was being hosted in the newly formed state of Telangana. Numaish 2015 was a great experience for me given the fact that this was my premier visit to the extravaganza. If you have visited the Indian International Trade Fair that's held in the capital, New Delhi, then this won't be a 'very' new things as this isn't comparable to that. But in no way I mean to say that this is small or unhappening place !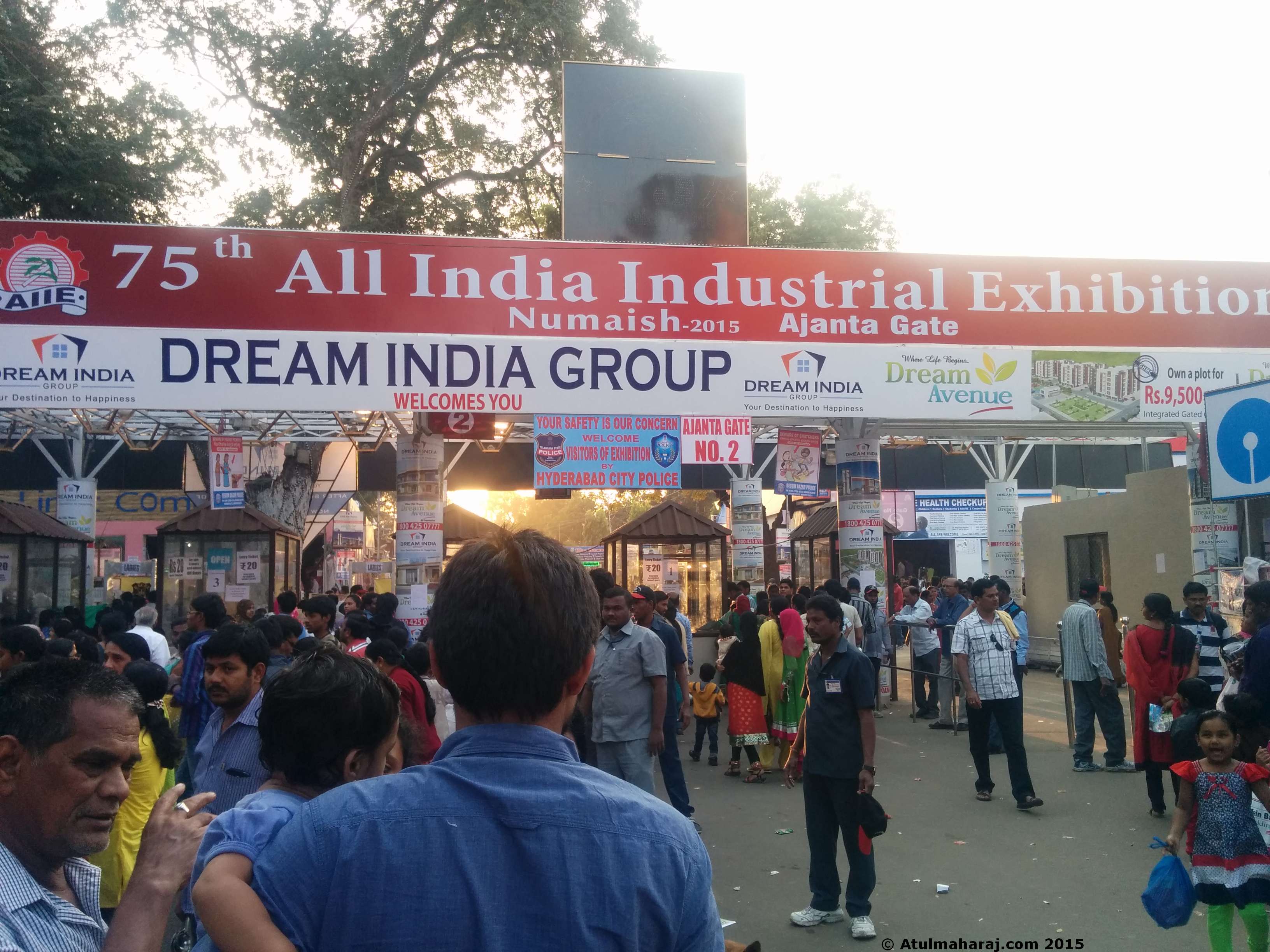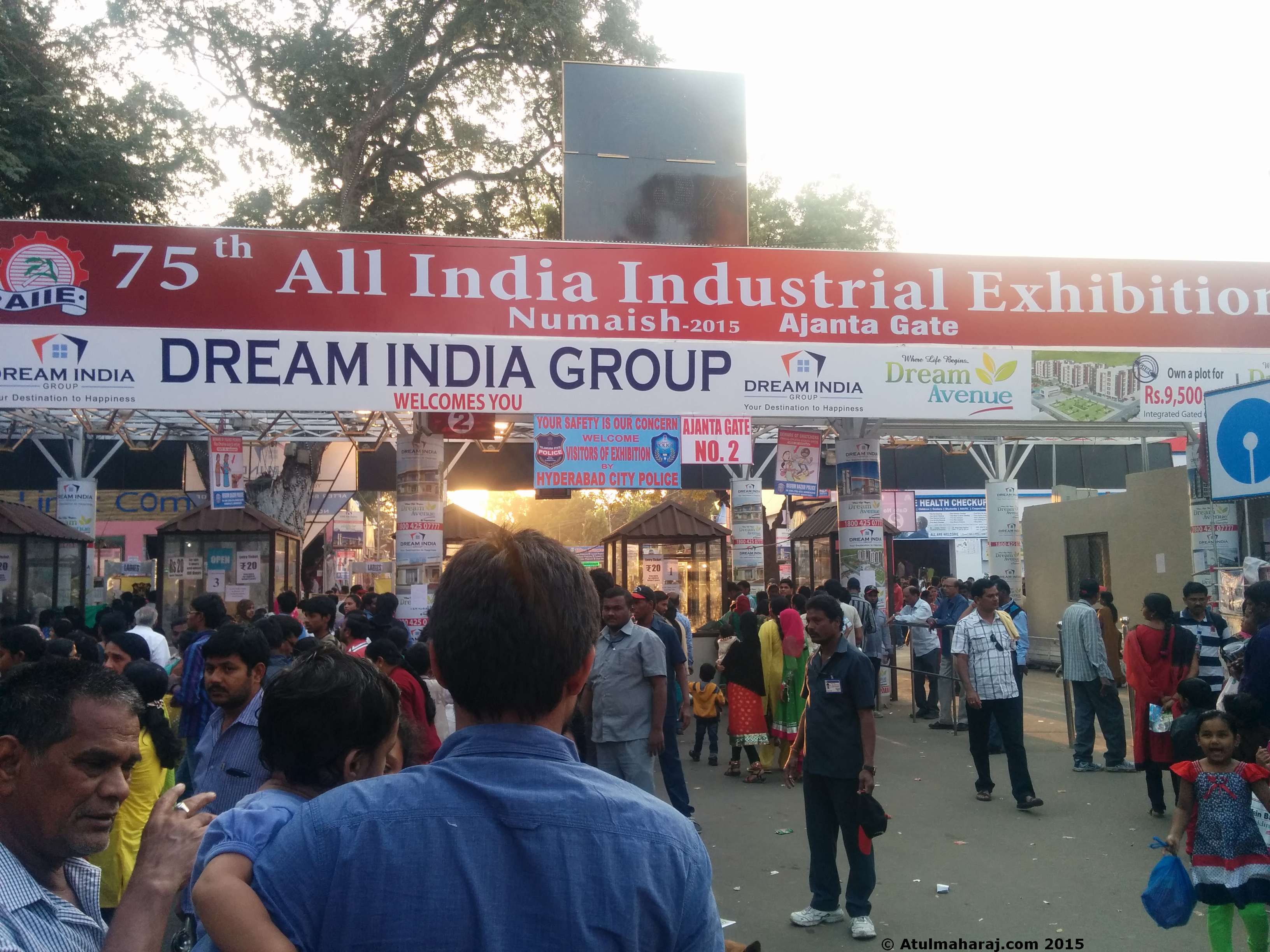 The event is being held for the past 75 years and is a festival that lasts for over a month and a half. This is more of an evening fair as the timings of Numaish are from 3 pm onwards and go up till 11 pm. The event is held at the Exhibition Grounds, Nampally, very close from the Nampally or Hyderabad Deccan railway station. The ground is so huge that this has 3 different entrance gates, one being the Ajanta Gate: Gate 2, Gandhi Bhavan: Gate 3 etc. The main entrance to the fair is the Ajanta Gate. There is ample space for parking as many people just come up with a parking space along the Nampally-Mozamjiah Market Road, but remember there's a lot of walking to be done !
The entry fee is Rupees 20 for an adult and is free for children below the age of 5. From experience, its better if you are there by 2:30/3:00 as there's s long queue at the counters. Once inside, there is a clear map stating which things are where, here's where the IITF scores as Pragati Maidan has many maps put up to help the consumers. Anyways, there are a lot of handloom shops, and by 'a lot' I do mean A LOT ! Most of these guys are from the northern state of Jammu and Kashmir and have brought along with them some of the most beautiful sarees, dresses, shawls. I must say, I was just flattered by their way of speaking hindi, kya nazaakat hai ! At one instance, a shopkeeper asked a lady whether she would come back to his shop to which the lady said Inshallah !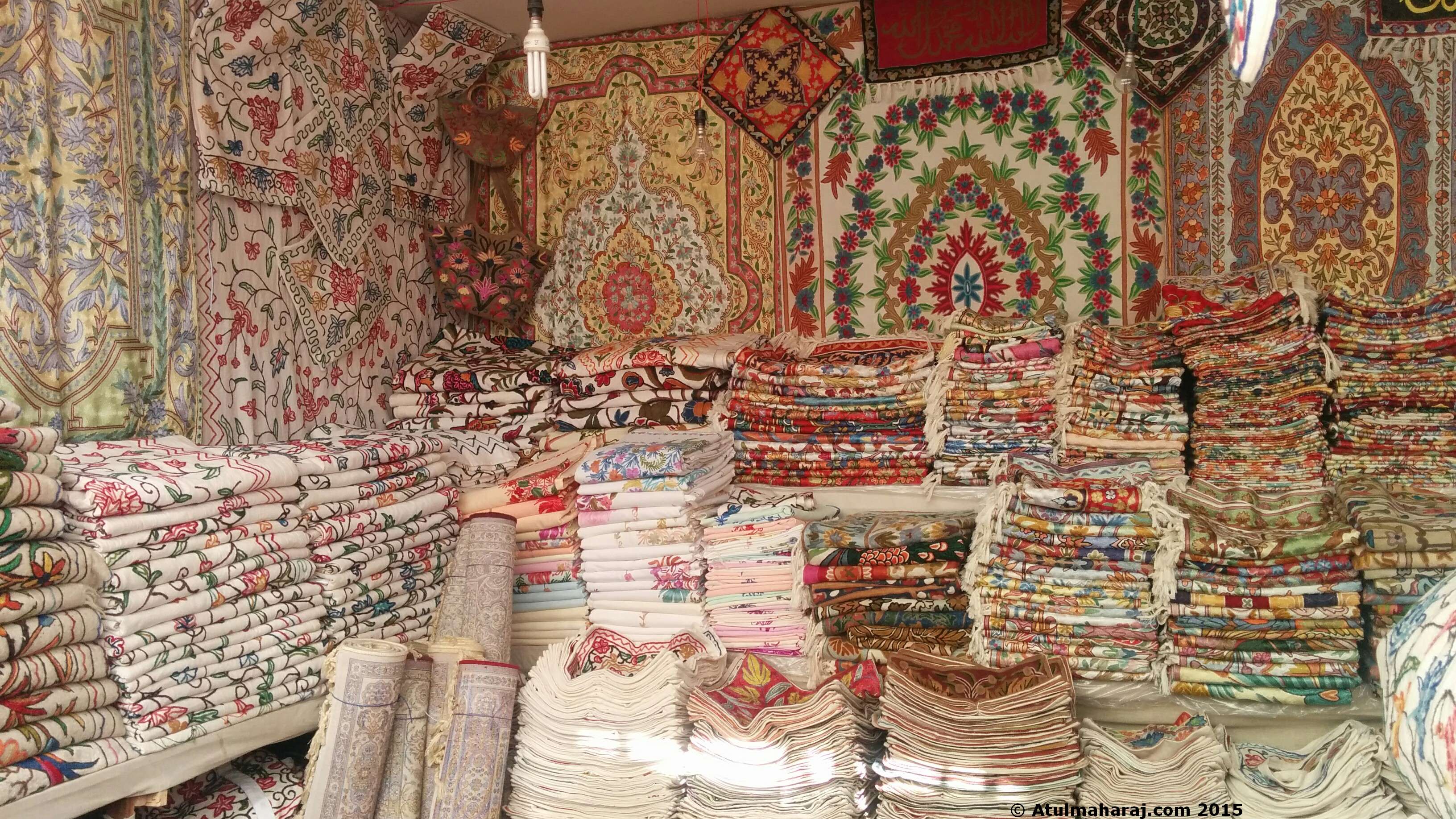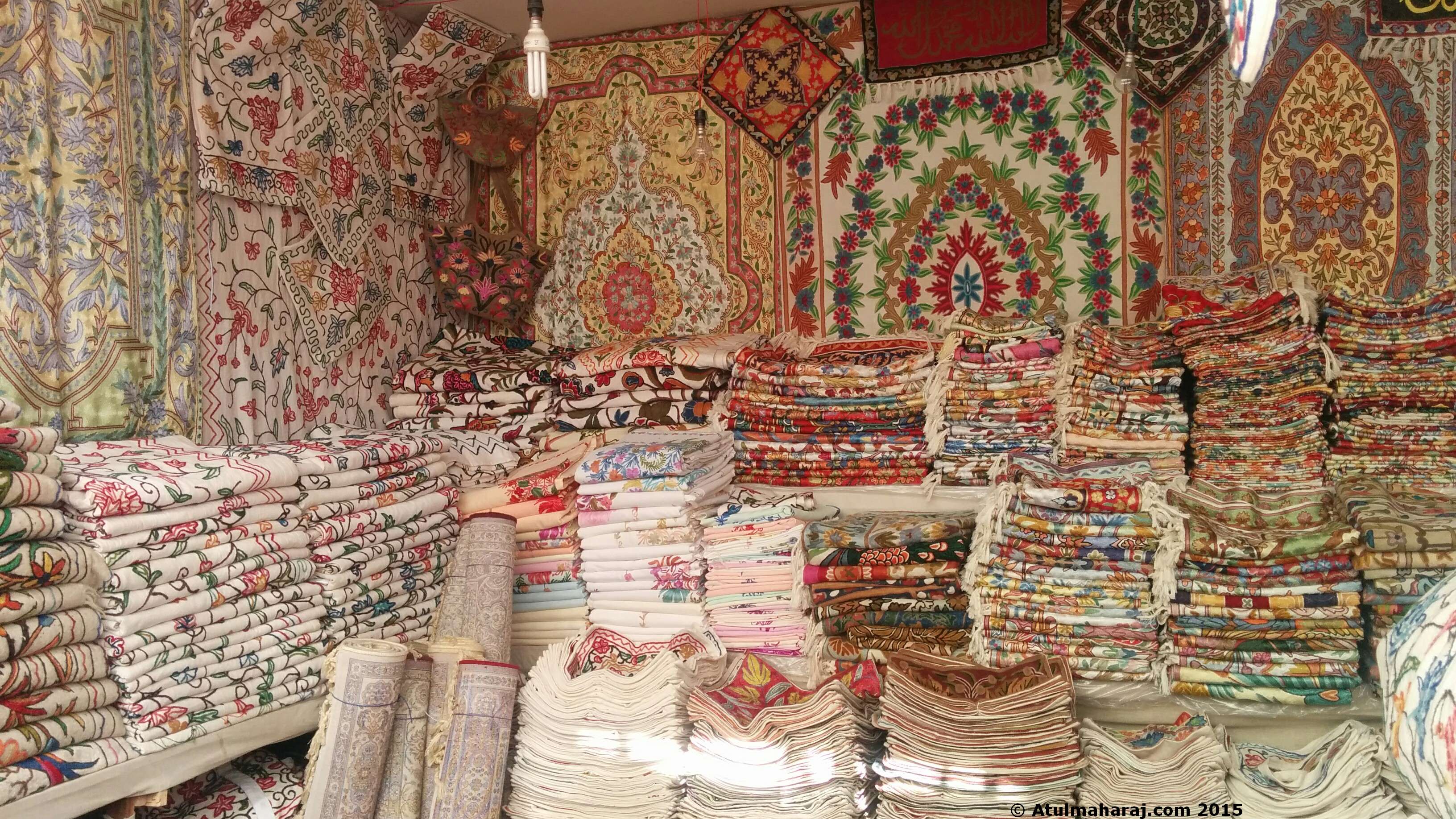 Well, there clothes, more clothes and lots of clothes. And the remaining part has shops for footwear, bags, home decor, kitchenware, cosmetics, dry fruits and other small stalls selling numerous other items. There are a lot of 'china bazaar' kindof shops. The kitchenware shops have a good collection of pots and pans made from clay. There were also stalls of some good brands like Prestige,Usha, Honda, TVS, Eureka forbes, LIC, RBI, IRCTC to name a few. Since this was the first edition of the event in the newly formed state of Telangana, there were a lot of stalls from the home state itself selling clothes, eatables, literature and so on.
This slideshow requires JavaScript.
No fair / mela is complete without rides and food. The event had a few rides at one corner of the place. One could see many children and youngsters throng to this section of the fair. There was a huge variety of food items available there. One could have the chat at Bombay Chowpaty, Delhi Sweets and Namkeens, Agra Diamond. For some kebabs and hyderabadi biryani, there was Hyderabad Kebabs stall. The famous Haleem was served at a dedicated corner of the most famous chain of restaurants  – Pista House. Sugarcane Juice, Sweet corn, Lime Soda, Ice Cream and Cold Drinks were available at every turn to ensure that the visitors aren't thirsty at any point of time. Also there were many chairs and open parks for people to rest, which in my point of view is a good thing.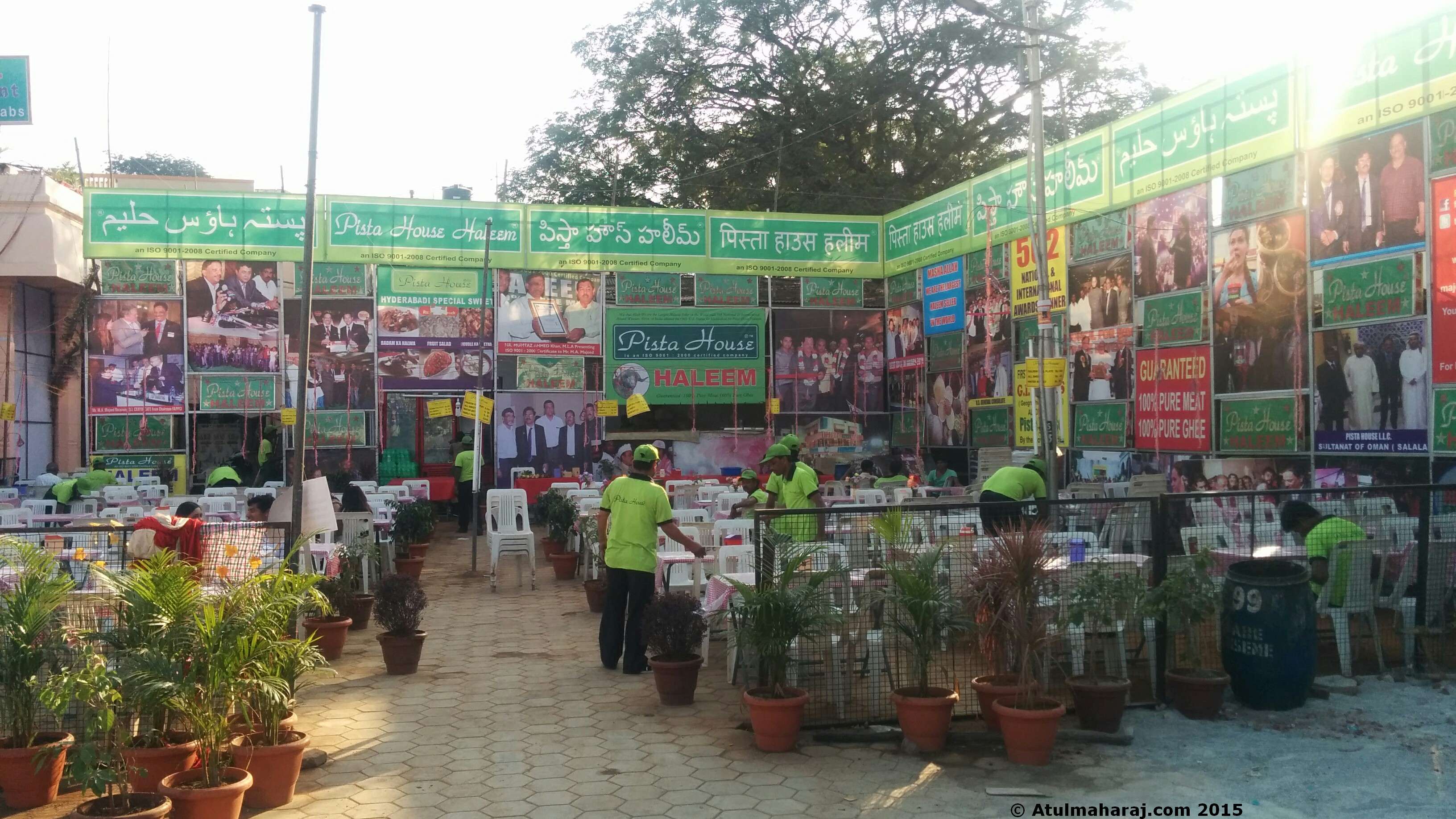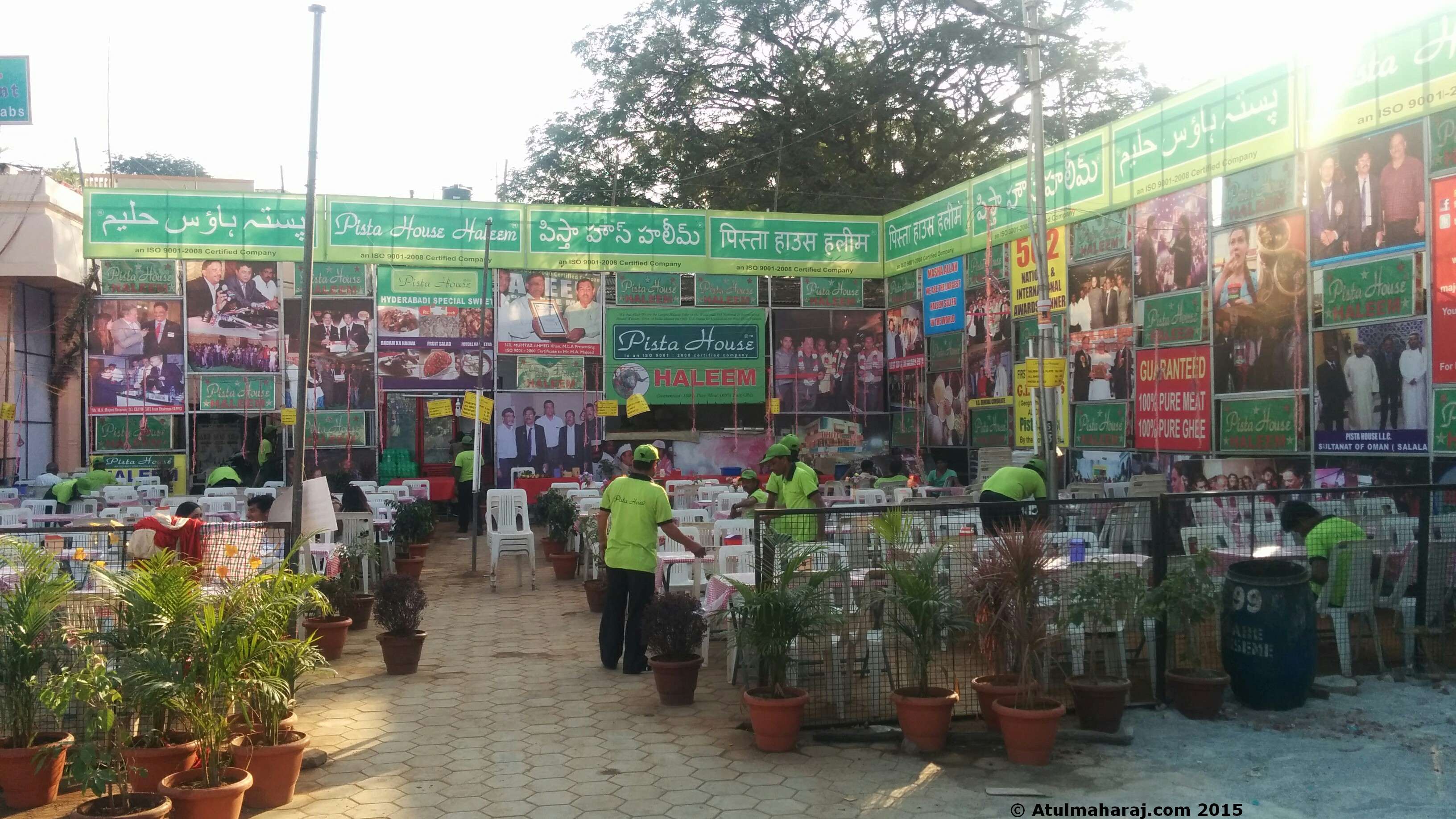 All in all , the event was definitely a good one – but not up to the level of IITF, Delhi – then again, every place has its own way of living. Numaish is one such event that should be visited by everyone whose in Hyderabad at this time of the year. You not only 'see' a lot of beautiful people, but also the 'nazaakat' in their language will mesmerize you all the way !