It's been well over a month since I filed my RTI Application asking: "How much did Modi Government spend on Obama's Visit" on January 26, 2015 link to post. Well, after doing rounds of various ministries right from the Prime Minister's Office to External Affairs Ministry, from Ministry of Home Affairs to Ministry of Civil Aviation and from New Delhi Municipal Corporation to Delhi Police, this application has seen everything. One thing that took me back was the frequency and the manner in which I had been receiving the replies ! I'll talk about that later in this post, first thing first.
As per the RT Reply received from Office of the Public Information Officer, Prov. & Logistics Department, dated March 17, 2015, the government had spent a whopping 1,36,58,149 Rs or to make it easy One Crore Thirty Six lakh Fifty Eight thousand One hundred and Forty nine rupees (whoosh typing that took ages :P) just to set up CCTV Cameras in New Delhi as part of the security arrangements made for the stay 'POTUS' here in India.  A copy of the reply is attached below.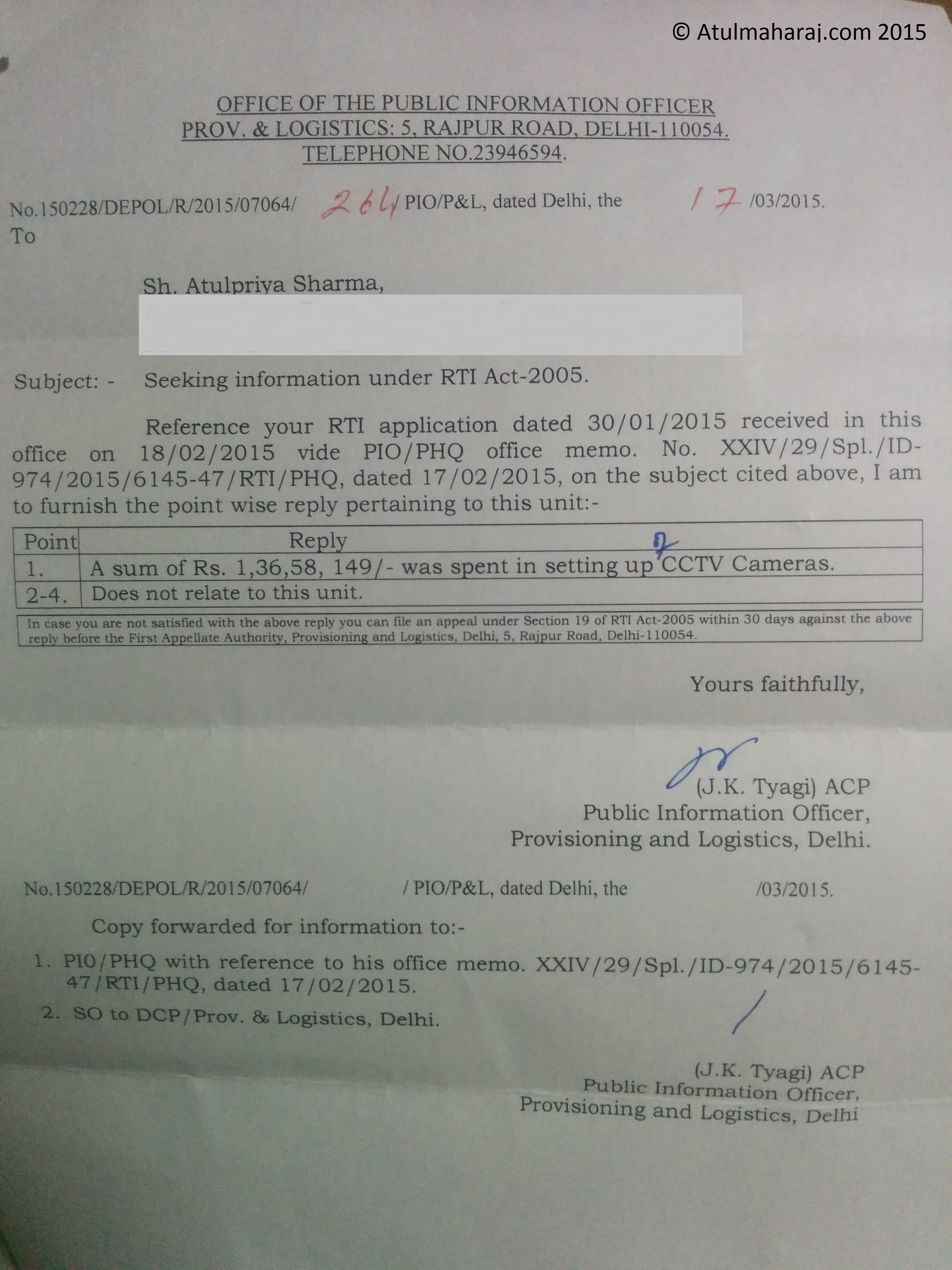 1 crore on setting up of CCTV cameras !! Whoa ! I bet those cameras where there only for that particular period, if you go and find them now, you definitely won't find them. The first time I read the letter I was like, "A sum of Rs 1 lakh 36 thousand, hain ?? Wait let me read it again – counting the digits – Ohh saala, 1.36 crore bas camera lagwaane ke liye ??
This is just a small chunk of the whole event. The cost of the stay as revealed by some of the leading dailies was quoted at almost 7 Crore. However, the Ministry of External Affairs, declined to provide the answer saying that, "The records for the expense of this event is scattered in various departments and thus consolidating it is a huge task and would require extra personnel and government time to do so. If you are not satisfied with the reply, you can contact the Appellate authority…." and these were the words mentioned in one of the reply sent to me. I don't know whats going on in the background, but one thing I'm sure of is that a proper amount is not calculated yet and that the passing the parcel game is on…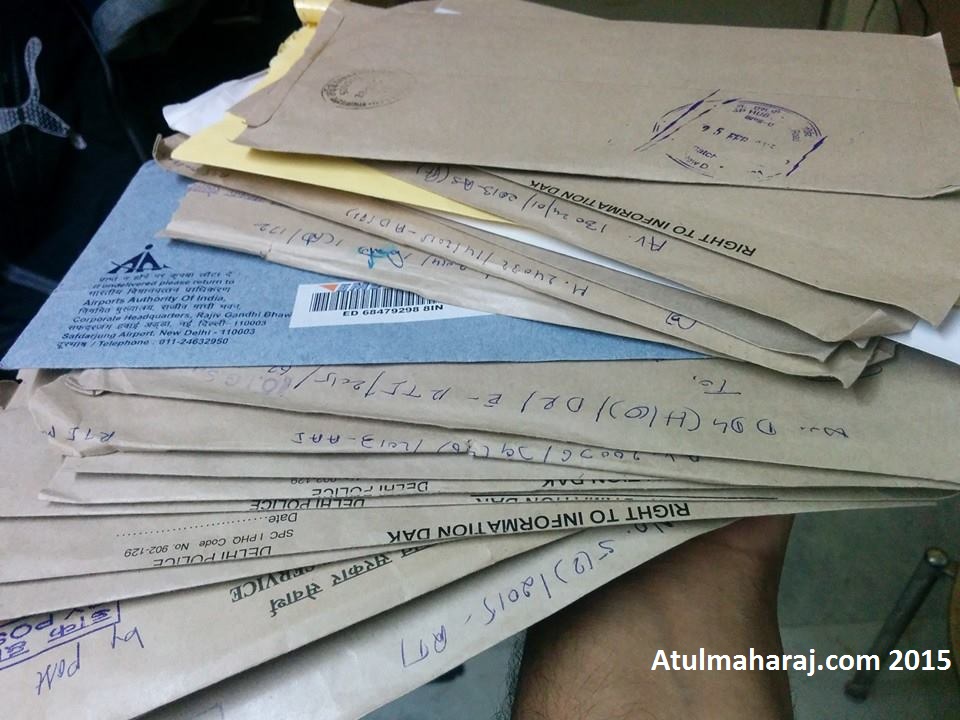 Now let me continue with the story of the flurry of letters – Warning, I'm not great at Maths, so if you find any mistake in the calculation below, please let me know 😛  – at an average of 3-4 letters every 4 days, I had received close to 30 letters from the above mentioned departments. And to my astonishment, all of them were sent via Speed Post / Registered Post. So here is the calculation, I paid 10 Rs as the prescribed RTI fees and that too online. To notify me that my request had been transferred to various departments, the government spent 40 Rs (average rate of speedpost / registered post from delhi to hyderabad) So taking it at 30 letters, the government spent almost 1200 Rs just to inform me that my application has been transferred to another department !! Even when I had filed the application online and that the same updates  could have been given to me online itself !
This was just the tip of the ice berg, I don't know whether the full ice berg will come into the light, ever.