I bet most of you would have contacted the customer service at least once, and if you haven't you are the most luckiest person ever, trust me. And one of most common automated message you come across is "Your call is important to us, our customer care executive will arrive shortly" and half of us would disconnect the call even before the lady completes her sentence. In this era of technology where everything is fast paced, a person doesn't want to wait for that customer care executive to come, he'll probably prefer changing the service provider since that is an easier option. But thanks to Social Media, you don't have to do that. Apart from connecting with friends, Social media is becoming a very popular and having a huge impact on businesses who are using it to connect with their customers.
Social Media has been around for quite sometime now, however the interaction between the brand and customer started recently. Most of the business you see around you have a great online presence and I must say they are very active too ! Be it Telecos including Airtel, Vodafone, Idea or the Airlines like Jet Airways, Indigo or even the government ministries like the Ministry of Railways, every service is now online and address the concerns of their users with utmost priority. So if your dish TV stops working or your internet stops working, just shoot a tweet to the providers twitter handle and get the issue resolved in a matter of hours ! [Read how Twitter has become the new Customer Care]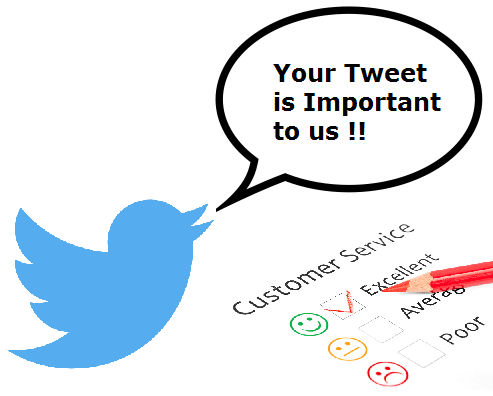 Let's understand as to how Social Media impacts and affects these brands ?
To begin with, most of these brands have a great online presence with millions of followers thus having a vast audience spread across different geographies. So if one person has had any issue, he will simply tweet / post their grievance to the brand's social page. What this does it, since these messages are public, it's visible to the millions of followers they have. So this creates a negative impact of the brand's image.
Secondly, since every user has a presence online, Social Media allows the brands to study their customer's online behavior. Once they get this data, they can provide tailor-made services to the customer. A very simple example would be you browsing a shopping portal, let's say you look for a particular product and then leave the website. Now, just observe that every website you visit will have ads of that same product !
Further, since everyone is using social media now, brands find it easy for them to promote their existing or upcoming products. For example if you are a Twitter user, you will realize that almost every Friday most of the well-known brands would be running some or the other contests in return for a voucher, or a coupon. You will be busy tweeting, but what the brand is getting is the buzz that is generated around the product which has a positive impact. Within no time it can be one of the trending topics.
So you see How powerful Social Media is ? It's not just about logging on to Facebook and chatting with your friends. Social Media is a sea and Facebook, Instagram are just a few big islands in it. This post which you are reading is also Social Media !
This blog post is inspired by the blogging marathon hosted on IndiBlogger for the launch of the #Fantastico Zica from Tata Motors. You can apply for a test drive of the hatchback Zica today.