Okay, so you are planning for a holiday. Nice, but where do you go ? Will you visit the fun beaches in Goa or the picturesque beaches in God's own country Kerala ? Or you'll visit the amazing hill station of Shimla or enjoy the Borra caves in Araku ? There are so many places to visit and it's tough to make a choice. Every state, every city has a different story to tell, so which one would you listen to ? One such state that asks many questions at every attraction you visit is the fantastico colorful state of Rajasthan.
Rajasthan is the desert state of India and No there isn't desert everywhere and yes it has ample of water. These are few misconceptions people have in their mind. Rajasthan has very extreme climate, extremely hot during summers and pretty cold during winters, in fact you can feel the temperature difference in day and night it self ! As mentioned earlier, Rajasthan is a colorful state. Be it the Pagdi the men wear or the ghargra worn by the women, everything is so colorful. They wear clothes with bold and solid colors with lots so mirror pieces in it. And not only people, the buses, taxis and even camels you see would be all decked up.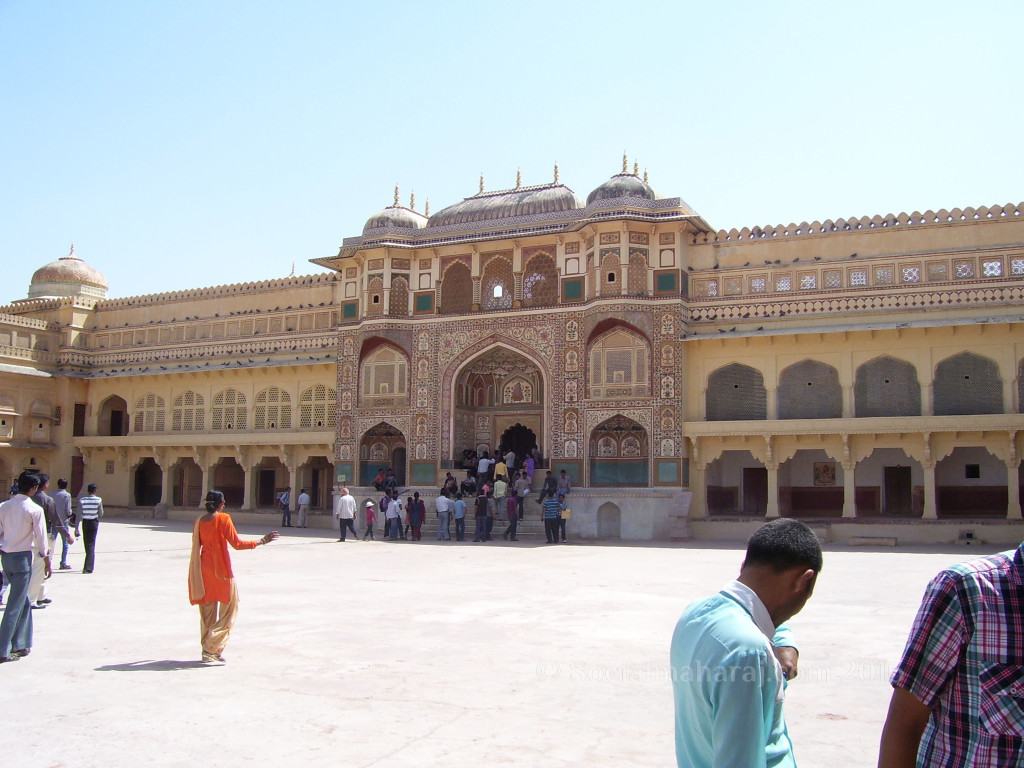 Aapno Rajasthan is one state which has a rich history and culture. The state is very rich in terms of history and the picturesque palaces it's a home to. Be it the fort in Jaisalmer or the City Palace in Jaipur, the palaces are huge and every brick has a story to tell. Apart from fantastico palaces the state has lots of lakes. Few of the finest lakes I've visited are the Jaisamand lake in Udaipur and the Jal Mahal in Jaipur. The state is also home to the shrine of at Ajmer Shareef, and the town of Ajmer itself is mystical.
Rajasthan is a fantastico place for vegetarians, rather its heaven for vegetarians. They have a lot of unique dishes on offer. Be it the spicy gatte ki subzi or the signature dish of Daal baati, their food is famous in everywhere in the country.  And yes the food is also extreme, you'll find extremely spicy food as well as extremely sweet stuff. I remember literally crying after having gone bit of the gatte ki subzi at Khandelwal Dhaba in Jaipur. Apart from main course, the most famous items the state has to offer is the Ghewar and Raj Kachori.
I'm fortunate to have my friends and relatives from Rajasthan. These Rajasthani folks are very polite and gentle and are extremely down to earth. Celebrations are always king sized and they enjoy all event with great joy. My experience at Rajasthan was amazing, and I'm ever ready to visit this fantastico state.
This blog post is inspired by the blogging marathon hosted on IndiBlogger for the launch of the #Fantastico Zica from Tata Motors. You can apply for a test drive of the hatchback Zica today.