Friday is like a superhero that always arrives just in time to stop me from savagely beating one of my coworkers with a keyboard.
Mondays are bad, and no one likes it ! Be it a school child or a working pro, nobody likes to go to school/work on Monday after that fantastico Sunday they had. But somehow, all of them manage to reach their workplace, looking at the watch waiting for 6pm. By the time you realize what has happened, Monday is over. The next day you are geared up to go to work, hoping for a great day. By this time its mid week, and you are already having plans for the weekend. I personally love Wednesdays, simply because it's just two days to the weekend ! Thursdays are about excitement, that it's a weekend the next day. And finally it's time for fantastico Friday. Dressed in casual, most of the office goers are in relaxed mood – excluding those who are having a deadline to be met. For me Friday is when I'll be keeping a close eye on the watch waiting for the watch to tick 6.
Fantastico Fridays are great days of the week. With most of the work done for the week, it's time to wrap things up. The faster the things are completed the more the time we get to enjoy the remaining part of the day. Fridays are the fantastico days to go on an outing – it may be a picnic, a corporate lunch, or even a team lunch. With everyone relaxed, it's the day to unwind and talk about everything but work. But your ability to enjoy a Friday goes down as the your pay cheque gets fat. The fatter the pay, more irritating the Friday. It's that time of the week when high designation folks will be busy creating reports for the week's progress, the guys above them would be analyzing the reports and so on. So technically it's not a fantastico Friday for all.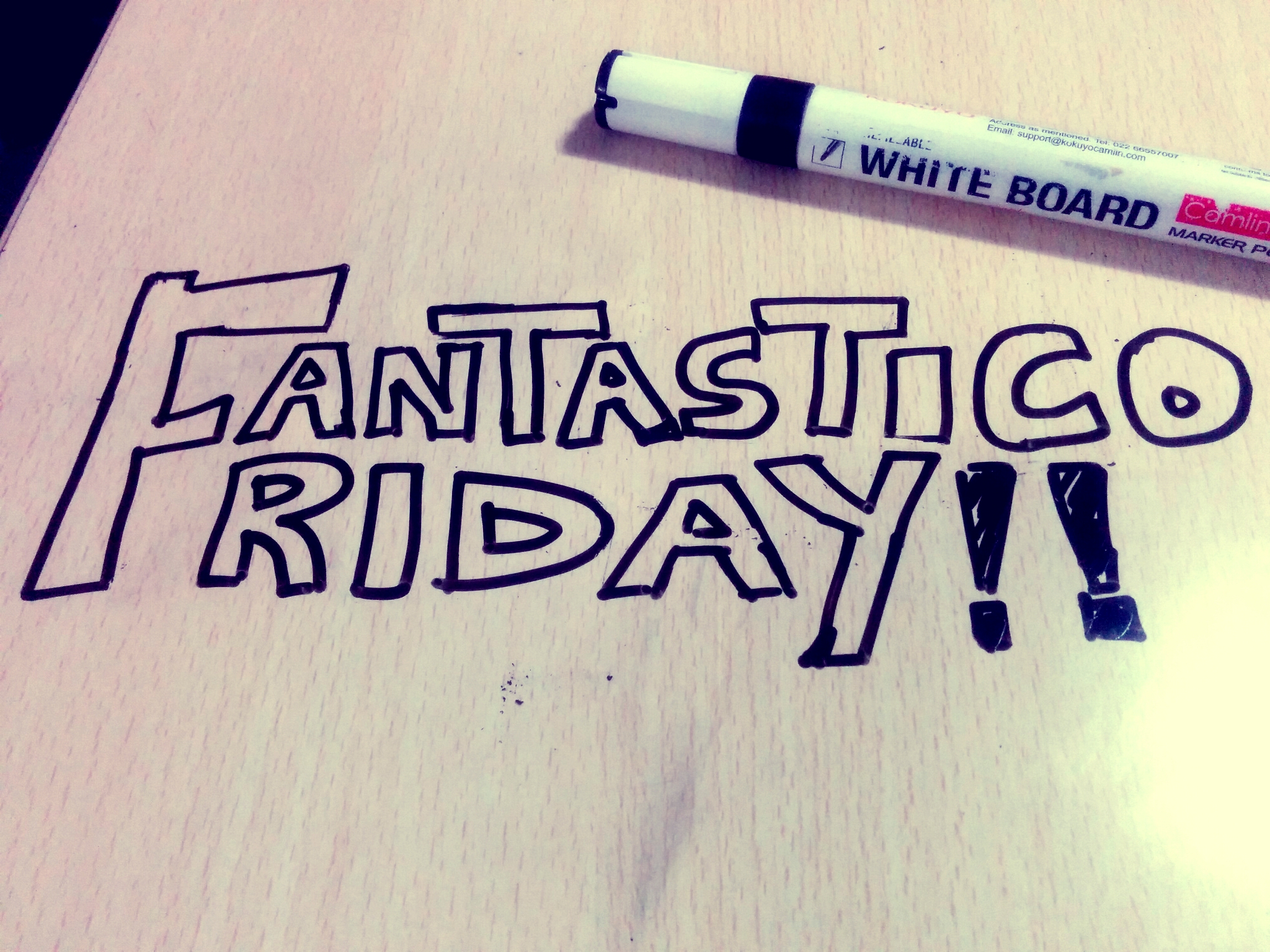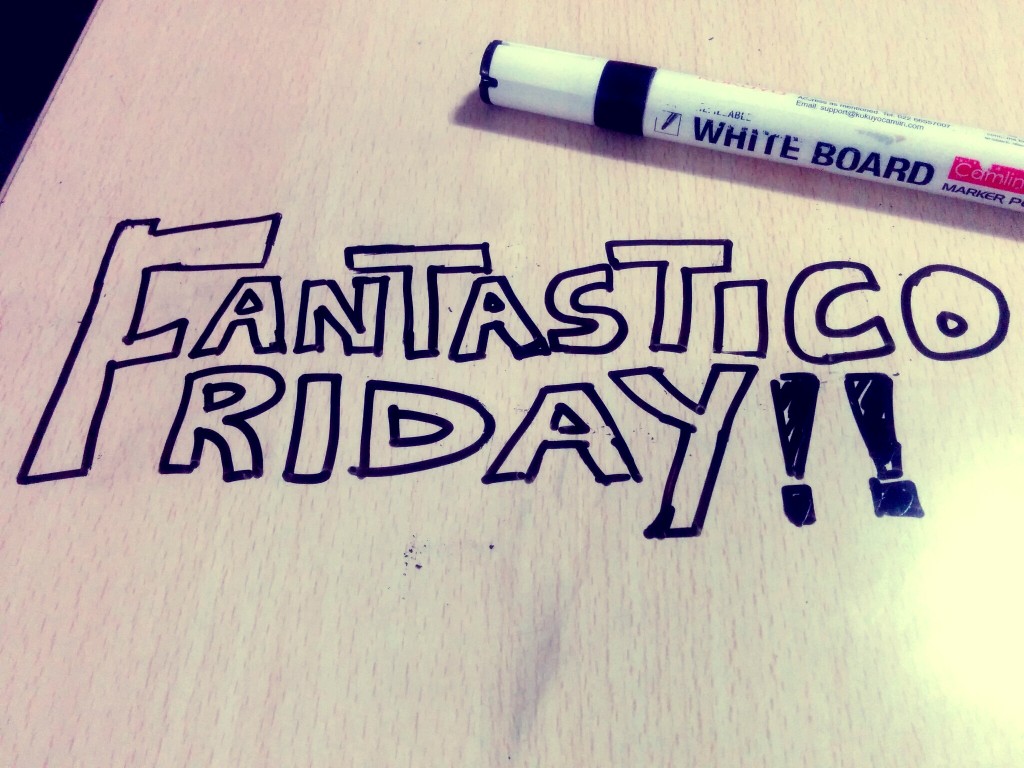 Even in school I remember, most of the time o Fridays we used to have non-academic classes. It was drawing classes or games or even vocational classes. So we were already in the weekend mood even on Friday. Fantastico Friday meant, group chats, long walks after school with ice cream, cold drinks. Getting back home on a Friday has its own magic. Even today, I love Fridays for the sole reason that I can throw my clothes here and there – just to pick them up later 😛 It's nice to have a feeling that it's not a working day the next day and that it's time to relax with family.
We are lucky – extremely lucky – if we have a holiday on Thursday or Friday. That's the time when we get those long weekend getaways and that's one more reason why Fridays are Fantastico. Everyone wants to rush home early on a Friday only to find huge traffic jams – because it's human nature, everyone wants to be home early 😛 Well it's Fantastico Friday and it's time for some masti ! Happy Friday Guys, Happy Weekend !
So remember, It's Friday…any plan of being a productive member of society is officially thrown out the window ! 😛
This blog post is inspired by the blogging marathon hosted on IndiBlogger for the launch of the #Fantastico Zica from Tata Motors. You can apply for a test drive of the hatchback Zica today.