It was a sunny day in May way back in the 2000s and it was the last exam before the summer vacations began. I had a huge basket of toys tucked away in the corner of the house. This usually came out during the vacations. I loved cars and had a huge collection HotWheels cars. Action Figures and GIJOEs were part of it too. Also they were all that I wanted, be it a birthday present or a reward for good grades. And I'm sure many of you would have had that one favourite – rather many favourite toys 😉
Yesterday,I bought a small winding toy – a cow. It looked different and cute and loved the way it worked. Upon Winding its head and tail moved along with the wheels. (Yes this cow had wheels) And Yes, I do spend on Toys once in a while and add it to my collection. It's fun to have them around. And that's when the thought that Love For Toys Never Fades Away crossed my mind.
Clay Dough and Lego – My First Love
As children we have a lot of imagination and creativity. From wondering about 'flying cows' to an underwater car, we can come up with anything ! If you watched FRIENDS, you'd remember Emma telling her first words "Gleba" and Ross yelling that's not even a word ! That's exactly what children can do. And the best ones to allow creativity and imagination were Clay Dough and LEGO blocks. These not only help children to show their creativity but also helps them learn about shapes, colors and much more. I remember getting a mechanix toy where in I made cranes and cars, I loved such toys.
One of my Toy-Crush was MatchBox. It was a set of different variety of war and earth-moving toys along with action figures and cars. I remember visiting Crossword and staring at this huge set for hours !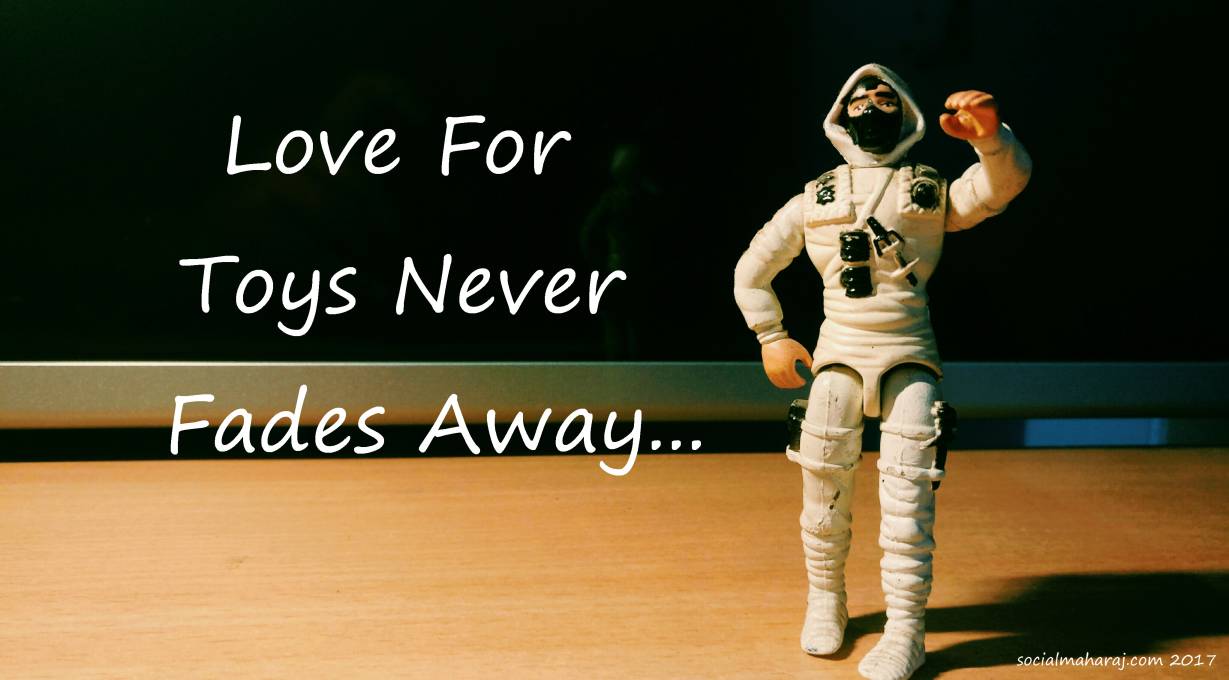 Love for Toys never fades away
Even today I can spend hours together either playing with clay dough or LEGO blocks. And I'm sure even after so many years, you too would be having that one toy with which you could spend hours. No matter how many video games are coming in the market, these toys have their own charm. And this charm is what ensures that our love for toys never fades away. So tell me what was your favorite toy ? Any memories of your first toy ? What toy do you love playing even today ? Share in the comments below and see how much we love our toys today also !