Remember Amitabh Bachchan, Aishwarya Rai coming on TV talking about "Do boond zindagi ki" and creating awareness among the people about the Polio Ravivar – Polio Sunday – campaign. This is by far the best and most successful health campaign India has ever undertaken. The impact of this drive was such that in 2014 India didn't report a single case of the deadly disease. That's something to be proud of. The Indian government has had a lot of campaigns like Kuposhan Bhagao – for eradication of malnutrition, DOTS campaign for Tuberculosis and the latest one being "Jahan soch wahan sauchalaya" by Vidya Balan to promote awareness about personal hygiene and building toilets.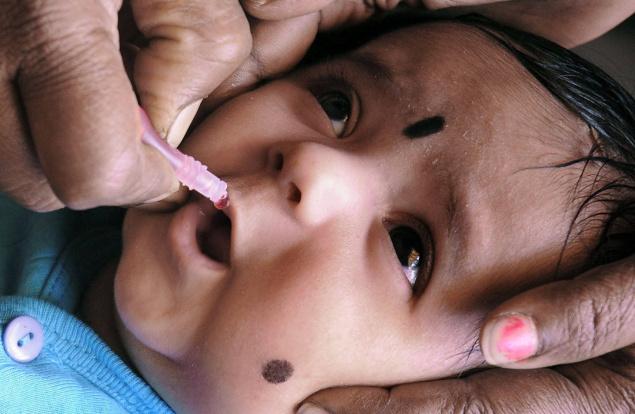 Just now as I was reading my newspaper, I heard something on loud-speaker, since it was in Telugu, I couldn't understand anything. However when the truck came closer, I was able to see the board and it was about Polio drops.And then I realized that it's Sunday and it must be the Polio Ravivar today. The impact of earlier Polio Ravivar was immense and hence the government of India has started the second round of Polio immunization drive. I just love the way this whole campaign had turned out and was a great success. I remember when I was in Noida, almost ever alternate Sunday I had this old guy in his 40s knocking my door and asking "5 saal ke neeche ki umar ka koi bachcha polio drops ke liye" (Any child below 5 years for polio drops). This is the best example of perfect implementation of the campaign. Wonder when will the No Smoking in public places will be fully implemented ?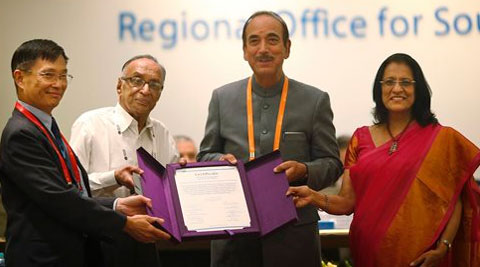 Anyways, the way whole campaign turned out was simply superb as we were able to completely eradicate Polio from the country and haven't had a single case of Polio in the last 3 years. This campaign has definitely set an example of how to effectively start and implement a campaign on such a large-scale and emerge victorious. Even the World Health Organization has lauded the efforts the Indian government had taken to fight against this deadly campaign. "Do boond Zindagi Ki" was very apt and easily understood by every person in the country. With government going all guns blazing to educate the people about the immunization procedure, we can say it was successful in doing so.
"Do Boond Zindagi Ki" will remain one of the world's most successful campaign to be implemented at such a large-scale. And the impact of the campaign was eradication of Polio from the country. Even today, the campaign is running in its full strength to ensure that the deadly disease doesn't crop up again.So if you have a child below 5 years, then immediately rush to the nearest primary health center and get your child vaccinated from the disease after all it's Do boond zindagi ki.
This blog post is inspired by the blogging marathon hosted on IndiBlogger for the launch of the #Fantastico Zica from Tata Motors. You can apply for a test drive of the hatchback Zica today.