We all are blessed to be staying in a such a beautiful country. A land that has everything, the mighty Himalayas guarding in the north, the vast Thar Desert to the west, the hill ranges of Western and Eastern Ghats, the seas and the oceans, the Deccan Plateau and what not. One simply doesn't need to go abroad to witness anything spectacular. I strongly believe that one should first tour our country and then plan a trip abroad. Having visited places like Goa, Shimla, Kolkata, Pondicherry, Panchmarhi (not to be confused with Panchgani, Maharashtra), Barmer, Amritsar – the list can go on for few pages, Of all the destinations the one place that I want to visit once 'soon' is Leh.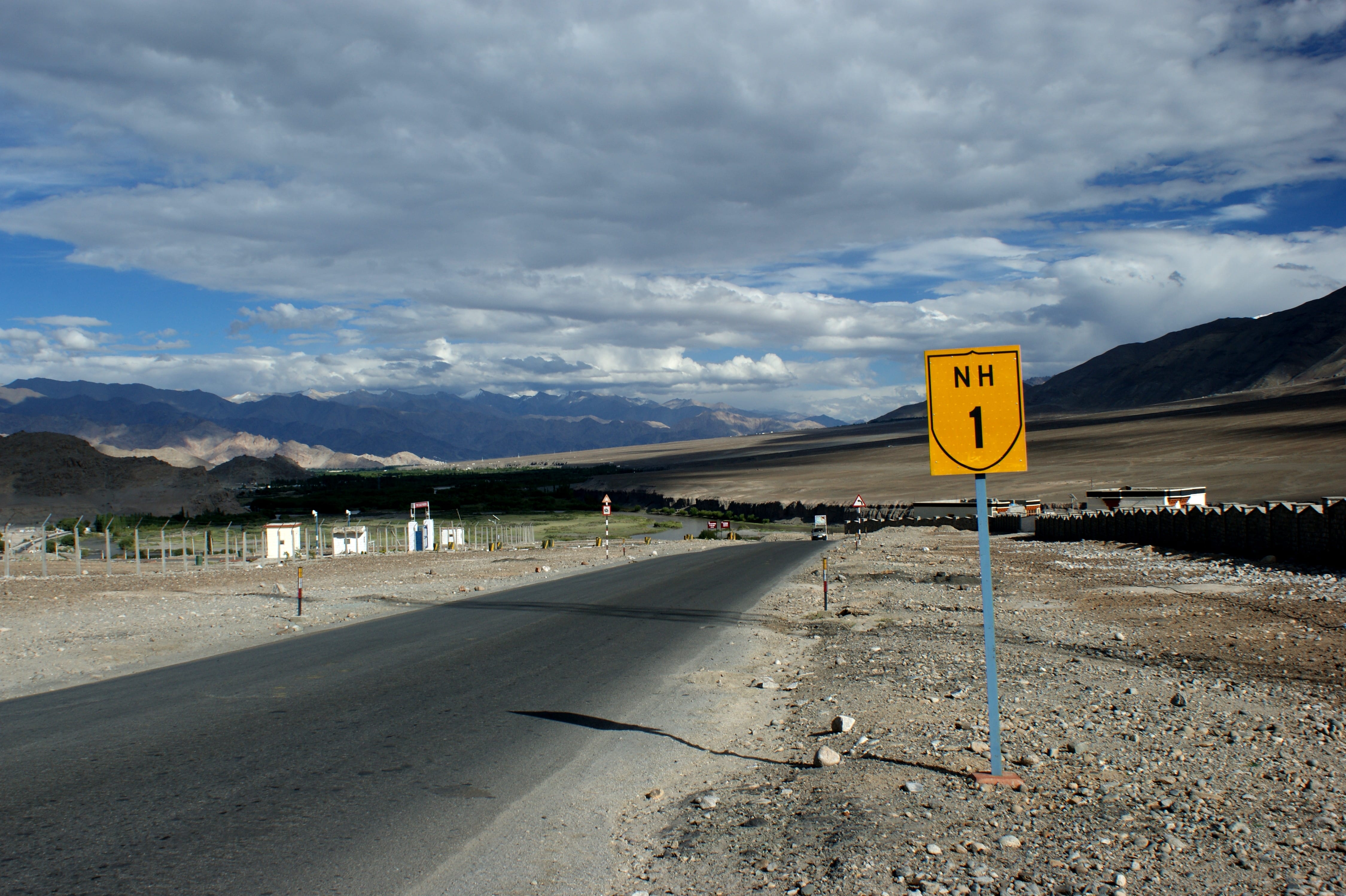 I have read about Leh a lot, much on the personal experiences shared by my fellow bloggers. The beautiful landscape, the rugged terrain, the challenging weather – all of these are reason I want to be there at least one. Not planning a trip while I was in Delhi, seems like a mistake now 🙁 . Nevertheless it's never too late to see something as beautiful as Leh. Being in Hyderabad and being an IT professional, getting those extra days off at work is an uphill task. So my ideal yatra of going to Leh by road seems a distant dream. However thanks to direct flights to Leh from Delhi, going to Leh seems much easier now, considering the lack of time. So my ideal yatra to Leh as of now would start by flying to Leh from Hyderabad. The Flight Schedule would be a late evening flight to Delhi and then the early morning flight to Leh. Because all the flights from Delhi to Leh are in the early morning hours.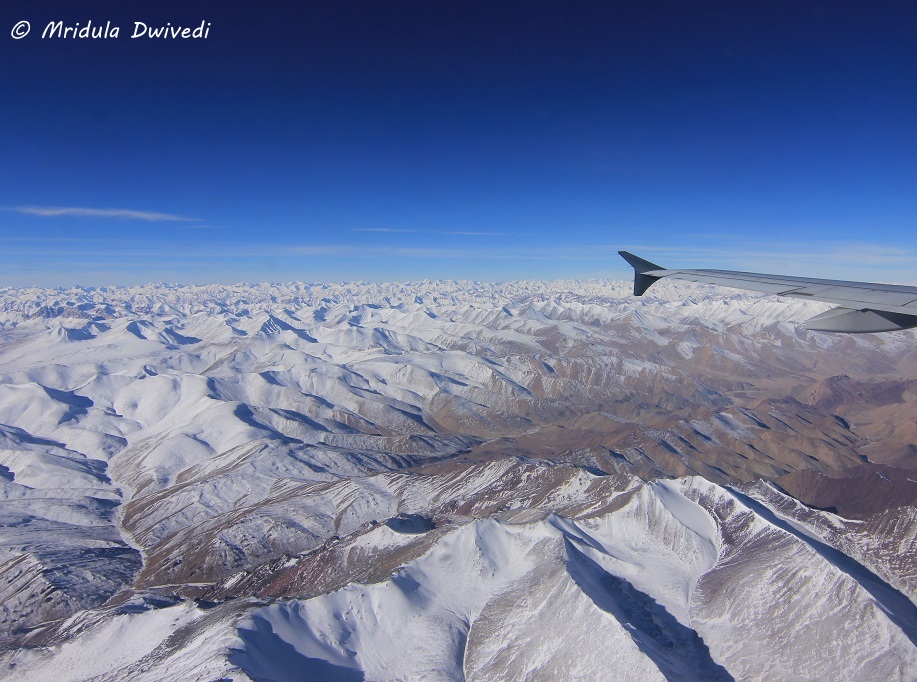 Upon reaching there, taking complete rest for one full day is a must, because getting acclimatized to the conditions is very important. I've been to Shimla, Chail and these places have an altitude of about 2500-3000 mts while Leh is 3500 mts and upwards so having that extra day in hotel isn't a bad idea. Would begin by exploring the local markets and getting used to the terrain and the weather. Have read about the local markets that they are very good and have a lot of unique items and souvenirs. The next day would hire a car and travel around the Thiksey Monastry, one of the most famous places to be in Leh. It has a largely Buddhist population so there are many monasteries around. Would spend some time living in the moment with the mystical and divine environment along with the chimes of the bell. I would never want to return from there !
After the monastery, would take a trip again by road to places like Hall of Fame – built-in the memory of our brave soldiers, the Gurudwara Pathar Sahib, the sangam of the Indus and Zanskar rivers are few places that I would definitely visit. Another magical place would be the Magnetic Hill about which I have read a lot. Would like to witness the anti-gravity feel that is there, surely have to experience this. Apart from these places, I would definitely visit the Nubra Valley. It is a cold desert with scant vegetation. Will visit the Diskit monastery there which also has a 32 mt tall Buddha status. However my perfect yatra to Leh cannot end without visiting the Pangong Tso lake – the 3 idiots waala lake. I always stare at the beautiful photos of the lake and wonder when will I be there. The lake is so so clean, nested between the mountains, I just want to be there. The clear blue sky on top with the crystal clear water underneath cannot be missed.
So my ideal Yatra to Leh from Hyderabad would be for about a week with flights from Hyderabad to Leh and back to Hyderabad along with the road travel there. A holiday that I'm waiting for so long now, I just wish that this happens soon. Just hope that my perfect Yatra takes place soon ! 
Any tips, experiences, must know, anything and everything relate to Leh are welcome in the comments sections.
Bon Voyage !