Much before Android came into picture, India already had a flurry of touch screen phones with proprietary OS on them. At that time, Java was the king, so most touch screen phone used Java and had a proprietary OS. Further most phones – maybe 6-8 years back – had resistive touch panels and the ones that had a capacitive touch were out of reach. Having had my first phone the Nokia N72 – a brilliant phone I must say – I too wanted to join the touch phone bandwagon. It was one day that Samsung gave a full page advert about their latest phone Samsung Star on the front page of Times of India. Just after seeing that Ad I visited the Sangeetha Mobile showroom in Jayanagar 4th block (Bengaluru) and got the phone.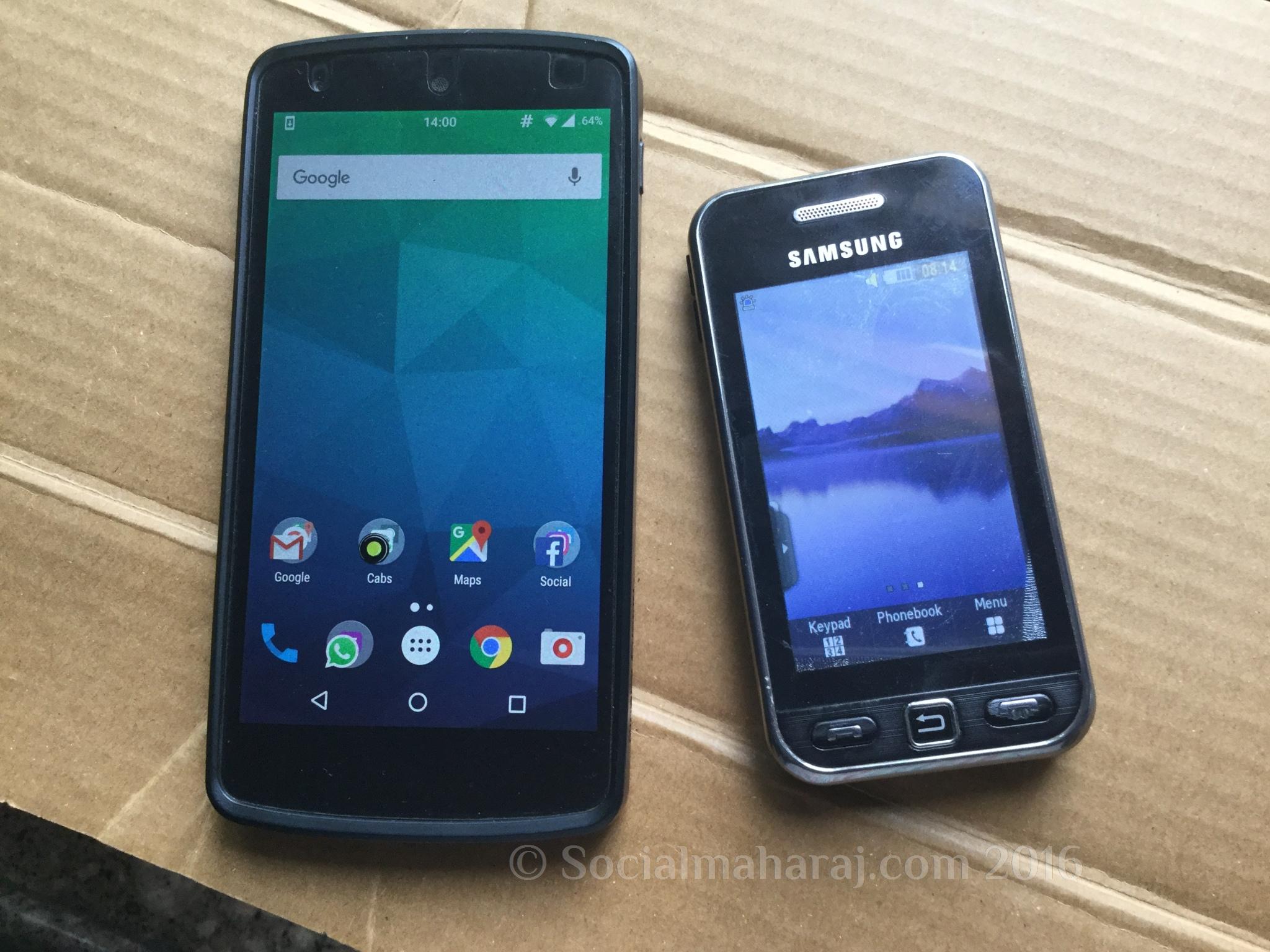 Samsung Star was one of the first phones that offered Gesture recognition – basically you draw a 'U' on the screen to unlock the phone and so on. The phone had widgets, 3 home screens to swipe around, a sidebar with even more widgets, that was awesome. It came with a 50MB internal memory – yes 50MB, now a days even 8 GB isn't enough for many of us. RAM ? Don't even ask, it would have had in MBs and today we have phones with 6GB RAMs and that is less too for many. Samsung Star had a 3.15 mega pixel camera, which was thought to be a decent one as 5 mega pixel camera were a luxury with the likes of Nokia N95 having that. With a WAP browser, browsing Facebook was the only thing I used to do with my 2G data pack. Back then 3G wasn't there and dual SIM phone weren't a craze / necessity, so this phone had pretty much everything that I needed.
Today, I use the Nexus 5 and when I compare both these phones, they are generations apart. It shows how much technology has improved in a span of just 6 years. Cameras are inching towards 40 mega pixels, RAMs breaking the 4 GB barrier, CPUs getting faster than entry level laptops and still we want more. The constant need / greed for more faster, smarter and powerful are pushing the companies to come-up with better and smarter phones. More efforts are being done to improve not only the hardware but even the software aspect of a phone. We never had 'Apps' back then, and today it's all about 'Apps'
As demand grows, technology grows too. From a 3.5″ phone to a 5″ phone and from a 50MB internal memory to 16GB is my journey of touch phone. During the course I did use Samsung Galaxy Fit, Micromax A25 before the Nexus 5. The Nexus 5 is a great phone and is still in mint condition. Sometimes its nice to look back in time and see how much things have changed over the years.
Which was your first phone ? What memories you have of it ? Share in the comments below.