Dear Zindagi,
From the mountains of joy to the trenches of sorrows, you've been a roller coaster ride in true sense. From seeing and experiencing all those faces of joy to tears of sorrow, has been a thrilling experience. With close to a quarter of my zindagi over, I've decided to walk down the memory lane and relive everything you have done to me. I see three important phases in my life: the early childhood days, the boarding school days and currently the start of professional era. And today I would like to thank you #DearZindagi for the wonderful ride and all the pearls of wisdom you've given me over time.
Wheels on Feet
People are born with a Silver Spoon, but I was not. Rather I was born with wheels in my feet. Ever since 'the Maharaj' (aka me) came to this world, you've ensured that I don't stay at one place. From the City of Nawabs to the City of Lights and then to Vibrant Gujarat, even with my milk teeth on – I got a hint that you were taking me on a culinary trail. Learning Gujarati and relishing Ras Poori is something I'm highly indebted to you.
Everything seemed like a dream until the Earthquakes happened in Bhuj 2001. Ahmedabad was affected to a large extent too. Spending the sleepless nights on the footpaths in the chilly winter nights. We used to wait for the food trucks to arrive, and run behind them to get dinner. But thanks Dear Zindagi, you've been very kind – nothing happened to our house, the neighborhood was very helpful took utmost care of us. By the time we came out of this nightmare, there was another in line – the 2002 Godhra massacre where thousands lost lives and all I could see was thick black smoke everywhere from the terrace of my building as schools were shut. Thanks Zindagi for ensuring that I got to see the light at the end of the tunnel. Few years down the line, we moved to Goa – thanks to the wheels on my feet – and it was time for a new chapter in life to being.
Life at Boarding School
Without spending much time at home in Goa, I was put in a boarding school in Panchgani. The thought of going away from my parents gave my sleepless nights and I couldn't think of staying away from them. With a blink of an eye, I landed at my boarding school. Crying for weeks and trying to flee away from school is what I tried initially. I wasn't able to speak to my parents for months. But thanks to you Dear Zindagi, that things changed for the good. I was selected in my school's U-16 Cricket team and went on to lead the side by the time I reached my 10th grade. Also tried my hands at a preliminary quiz held in the school, and had no idea that I would be representing my school at the Bournvita Quiz Contest in Kolkata as the entire world saw the nervous me on their TVs. Since I think I was a good student and nothing can be as rewarding as being inducted in the school's prefect board and going on to be elected as the Head Boy of the school.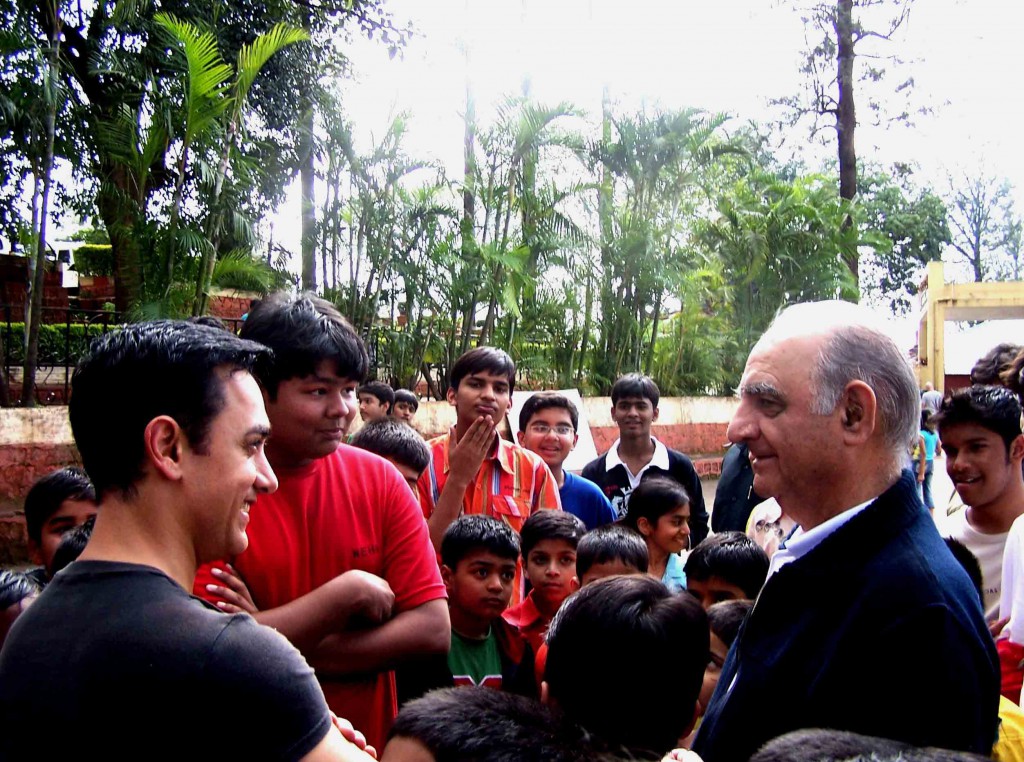 Just when I was over the moon at hostel, Zindagi you decided make me even more happy by giving me my fan moment with Mr. Perfectionist – Aamir Khan. Being the head boy I got to work up close with Aamir and his team in filming Taare Zameen Par. But as they say everything must come to an end. It was time to leave boarding school and move on. From crying on the first day of joint school to crying on the last day while leaving school. Thanks Dear Zindagi for this golden era !
Climbing the career ladder
From touring Panchgani and surrounding areas, to taking a brief stop in Bengaluru to going to the capital city for my graduation. It was there where I embarked on different journey that gave me the stepping stone of the professional career. Within no time, you threw me to the City of Nizams for the start of my professional career. You've been amazing all this while. Hyderabad not only gave me tasty Biryanis, it gave me an identity. From being known as Atulmaharaj by closed ones, Socialmaharaj (my blog) made me meet amazing people and opened the doors for creativity. Though the blogging started back in Delhi, the hard work eventually stated to pay off in Hyderabad. From work point of view, the IT industry is a roller coaster in itself. From days of joy with first pay cheques, to days of frustration and stress. You've shown the Good, the bad and the ugly.
Shukriya Dear Zindagi
Dear Zindagi, You have been truly wonderful and remarkable all this while. Thanks for allowing to me learn new languages – Hindi, Gujarati, English, French and now Telugu in process – and meeting wonderful people who've left a mark in my life. Thanks for giving all that I needed and for the providing the opportunity to get what I aspire. All I expect from you Ae Zindagi is to continuing showing this wonderful movie and take me to different places so that I can also say "Been there, Done that"
"Main akela hi chala tha janib-e-manzil magar, Log saath aate gaye aur karwaan banta gaya…"
"I am writing a letter to life for the #DearZindagi activity at BlogAdda"