Android vs Apple is a long drawn battle and for some it's bigger than the World War. Each camp has valid points that support their choice. Be it the ever-growing app stores or the exclusive app launches, the fans are not letting it go. Between all these, the one thing that probably still is a weak point for Apple fans is that it still doesn't support Dual SIM. Yes, that's a point that every Android fan will make. But what if I told, there's a way to use Dual SIM on your iPhone (and Android too) ? To add to it, this won't burn a hole in your pocket ? Surprised ? Well, introducing Piece – a dual SIM holder that allows you to access two numbers and carry only one phone. I got to use it for sometime and here's my quick review of Piece.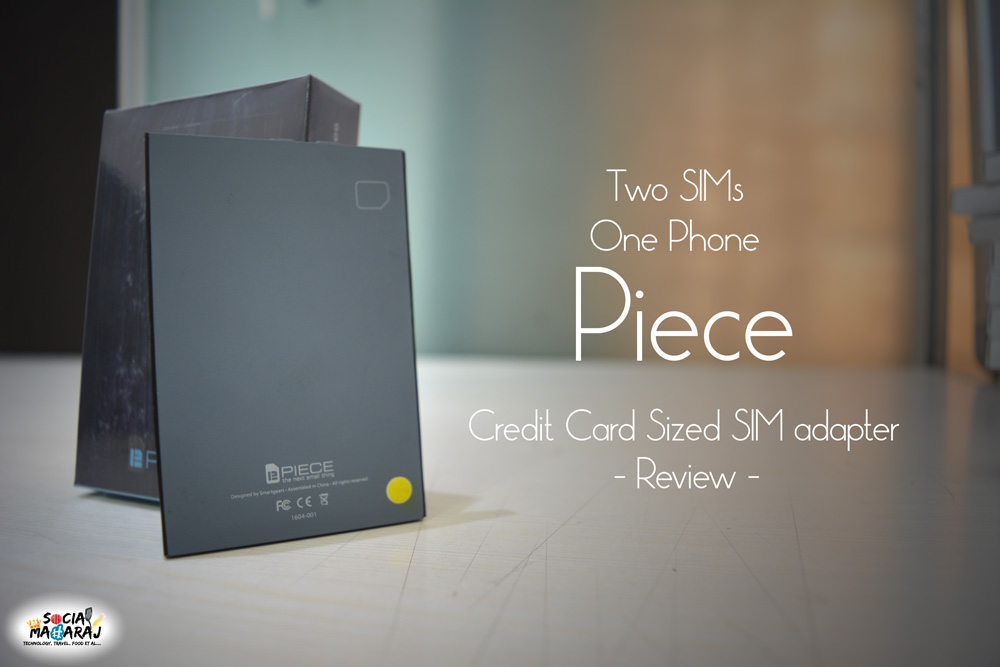 Small yet Powerful
Piece is a credit-card sized SIM holder and easily fits in your wallet. It is very light and you can conveniently carry in your pocket, bags (virtually anywhere !) The design is very minimal and makes it very easy to use. It is made from durable plastic which keeps it light. The finish is close to matte but not matte exactly. The surface is prone to scratches if used rough. This micro-SIM holder boasts of a battery that lasts close to 150 hours on a single charge. It uses the normal micro-USB port for charging. Piece has a couple of buttons, one to power ON/OFF the device and other a settings key.
[Read our review of World's First Flexible Camera Pic – Here]
Quick Installation an Ease of Use
Setting up Piece is as simple as ABC. Simply insert the micro SIM card to the slot and power on the device till you see a flashing green LED. (Remember the SIM needs to be activated prior to use) Next, download the Piece App from Android or iOS app store to your smartphone. Open the App and choose "Find Piece". If the connection is successful, Piece will make a beep to confirm the same. Post this wait for the green LED to flash again and you're good to go ! Use the piece app to make and receive calls and messages on your primary phone.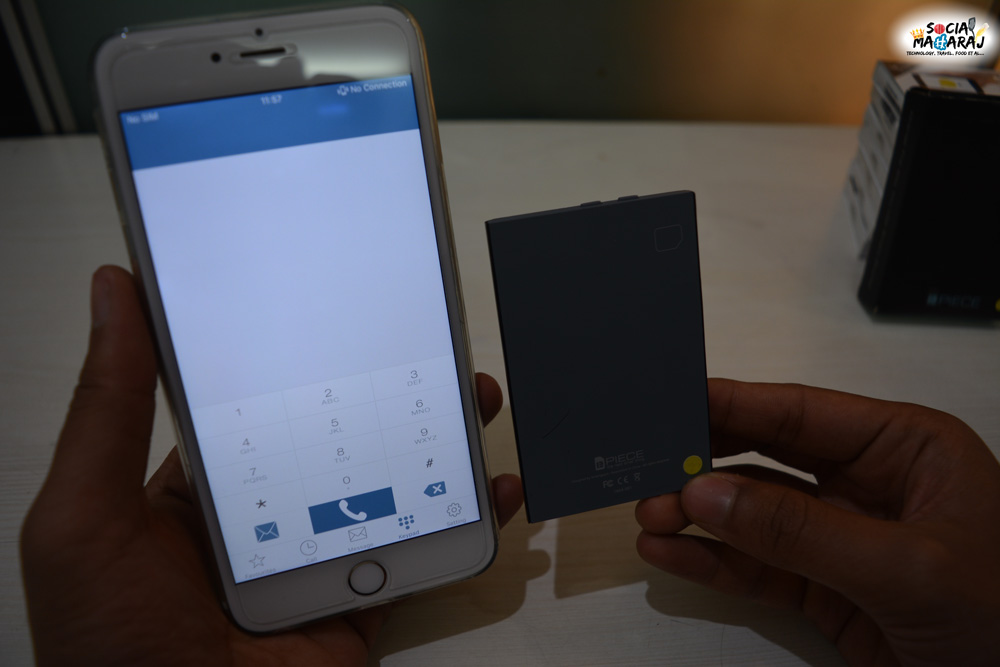 Also, one of the highlight about this gadget is that it reminds you if you forget your phone. Yes ! If you walk away with either the Piece or the Phone, the device beeps reminding you that you've left your phone behind. If you don't know where your phone is, you can simply press and hold the settings key that will make the phone ring.
Piece is the perfect gadget for your Arsenal
So whether you are an Android fan or Apple, you can use your single SIM phone with two SIMs with Piece. The credit card sized device is easy to setup and super easy to carry. The app interface is clean and perfect for the job. However there are limitations for this – you cannot send/receive MMS, you cannot select the network manually. But I'm sure all you need your second SIM is to make calls and receive message, which the Piece is perfect for. It allows you to keep your work and personal life separate. For a modest price of Rs 5,600, piece is a great gadget to own.
[Do you often forget stuff ? Now no more with Chipolo – Read Review]
You can purchase this marvellous gadget from TecToTron who are currently selling this product in India. They boast of speedy and hassle-free shipping, so you can surely trust them to deliver this in one Piece 😉 So if you are an iPhone user, trying to find out ways to use dual SIM, then you search ends here.