Toast, Omelette and Cereals are what the people in the west have for breakfast. Things get more butter-ier and tastier when it comes to India. We Indians love our food and relish it anytime and every time. From the famous Aloo de Paranthe with extra Butter in Amritsar to Fafda Jalebi in Gujarat to Idli Sambar in the south. We love our breakfast. On the same lines, I've been on the lookout for a decent, pocket friendly restaurant that satisfied my taste buds in the morning. Along with my friend, I decided to check out the Taj Mahal Restaurant at SD Road in Secunderabad. The restaurant is a hit among the locals and is generally crowded during the wee hours of the morning. So here's my quick review of Taj Mahal Restaurant, Secunderabad.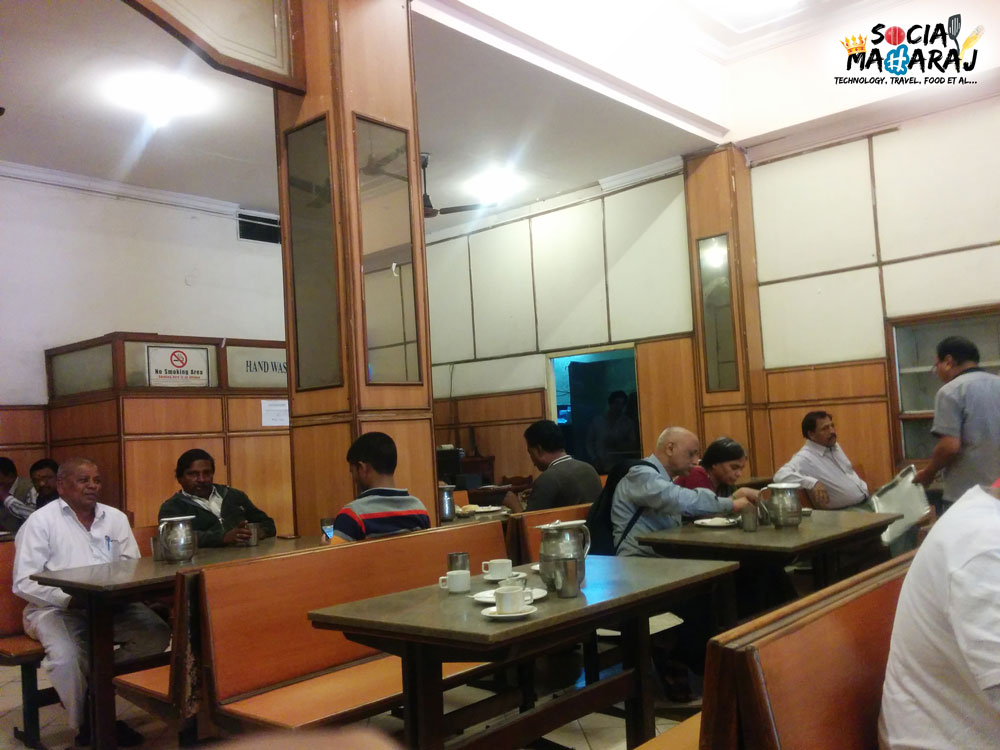 Minimal Ambiance
The restaurant is on the main road and easy to spot. The seating area isn't too big but can house about 50-60 people at once. The interiors are no bling-bling and just what is needed. A table with 4 chairs with decent lighting and that's it. I like places like these because of their minimal ambiance. We reached right in time – around 9am, and got place to sit. We also saw a lot of people opting for take away. One of the highlight is that the restaurant accepts Cards. So feel free to walk in even if you are short on cash.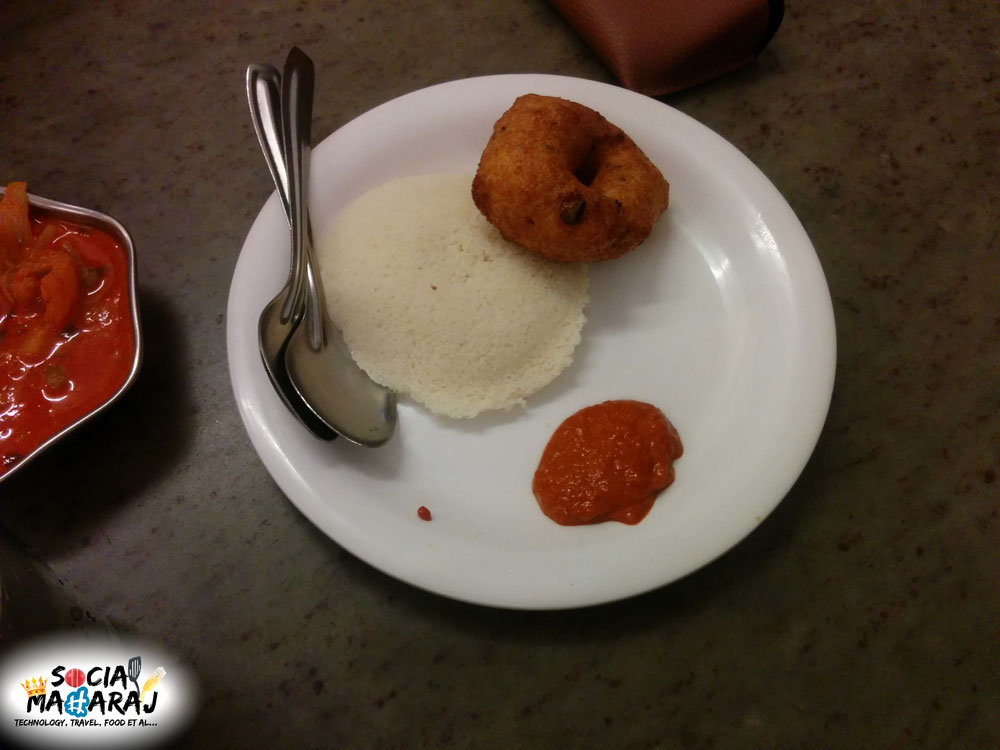 Tasty Food at Taj Mahal Restaurant
There's nothing like a menu (at least we weren't provided one). When we asked the waiter, he listed the items available. Idli Vada, Idli Smabhar, Dosa…. and so on. So without wasting much time, I ordered Idli Vada, Masala Dosa, Poori, Onion Uttapam and Coffee. The service wasn't slow or quick, it was just perfect. He first got the Idli Vada, Masala Dosa and Poori. The Vada was simply superb, along with sambar and the chutney it tasted perfect. The chutney was less on spice and I liked it.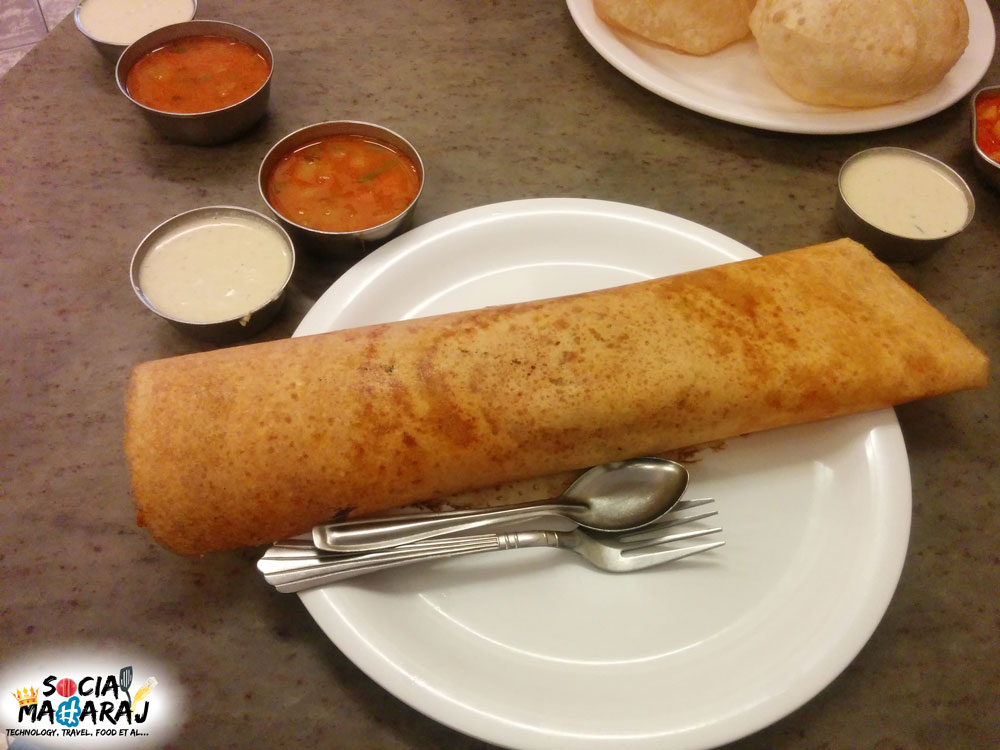 Masala Dosa was good too, just the right amount of masala was present. The dosa was crisp and tasted perfect. Not mush of Karam – Red Chilli Powder – so it was perfect for me ! The Pooris were hot and was served along with Saagu (Subzi – mixed vegetable). The curry wasn't too spicy and had a balanced taste. I've had Uttapam at many places till now, but this was the only place that served Aloo along with the Uttapam ! Yes, Onion Uttapam, Sambhar, Chutney and a bowl of Aloo (the same thing that went in Masala Dosa) Coffee was superb. Or maybe it was the time of the day that Coffee tasted sublime ! Not many places serve such good coffee, and this was certainly one of them. Reminded me of the Filter Coffee that I enjoyed in Bangalore.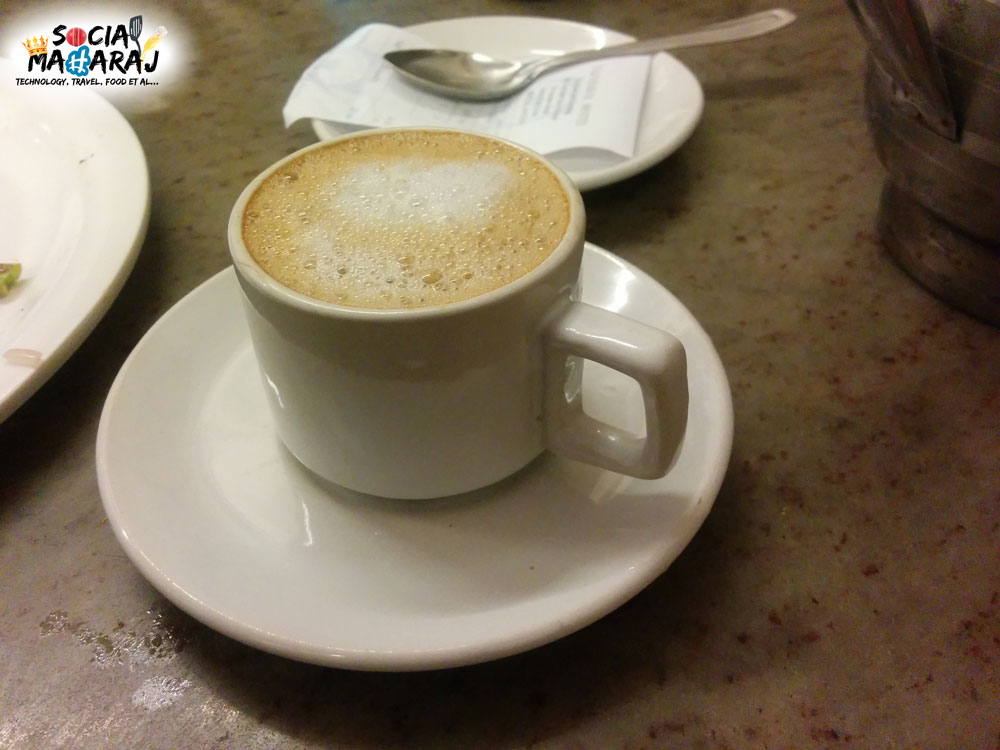 Final Verdict: Great place for breakfast
For a bill of Rs 278 for 2, this place is undoubtedly pocket friendly. Located at a central location, you can quickly grab a bite before leaving for work. The items are limited – for instance they didn't have upma while I was there. But everything that's available is great on taste. The restaurant is hygienic and one can enjoy the meal while chatting with friends. Looking at the current scenario with respect to cash, the restaurant accepting cards is a boon. So all in all, Taj Mahal Restaurant is an ideal place for breakfast if you are in Secunderabad. Already been there ? How was your experience ? Share in the comments below and let everyone know !