With a population of 1.2 billion people, India has about 65 Crore Plastic Money Users (Debit Card and Credit Card combined) as per data from RBI, November 2015 – Reference. With so many plastic money users, Indians transacted a whopping 25,10,403 million rupees in November 2015. Having said, not the entire country has shifted to this 'cash-less' mode of Payment. Out of those who use plastic money, about 50% are worried about fraudulent transactions and prefer to use it only at ATMs. Reference  Further there are a lot of taxes and surcharges that are put on using the debit cards and credit cards at specific places like Petrol Pumps, IRCTC website to name a few. In today's age of technology when even a sizable kirana store is a POS terminal, making a cash less payment is unavoidable. And hence the Modi Sarkar is planning to do away with the taxes – no service charge and surcharge on using Debit Card, Credit Card and digital payments – and hence using plastic money will be become more economical.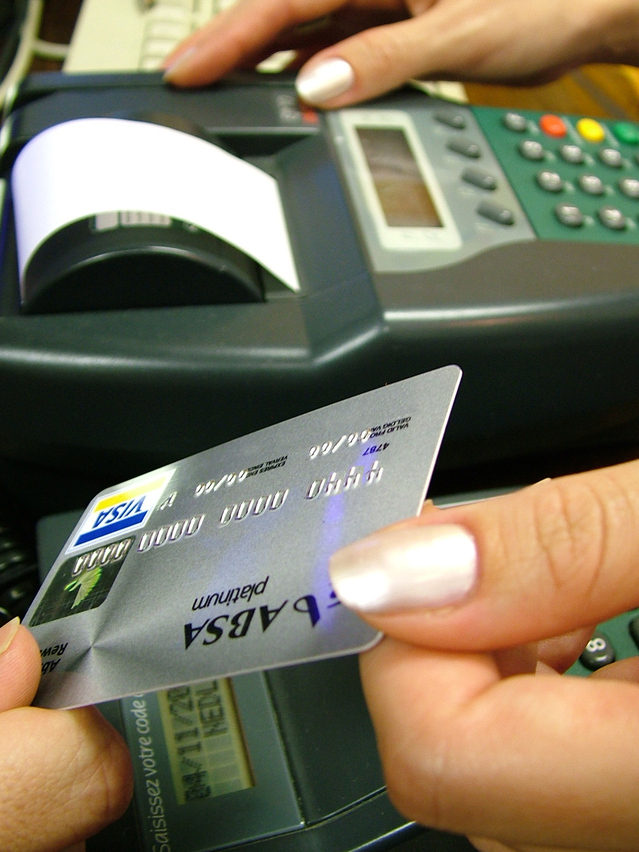 Currently many offline and online store (not all) charge an extra surcharge when paying by card. Petrol Pumps are the ones that charge extra if you pay by card. Hence many banks tie up with Oil companies and waive the surcharge provided you use that bank's credit / debit card. Well Ok then, you get yourself a 'blingy' credit card and head to a petrol pump to fill up. After the payment you realize that you have been charged extra and that cash back / fuel surcharge waiver didn't work. You call the bank and they have a simple answer "Sir fuel surcharge waiver is applicable only if you swipe your card on our bank's machine." What ?! Now who will go and ask the petrol bunk guy to provided xyz bank's machine ? You see, even though the banks claim to waive the surcharge, it surely isn't easy to get it done. Adding to that, even train ticket bookings cost more now, thanks to that "Transaction Fee" the IRCTC portal charges for providing you the facility to pay by card. Imagine if we could pay by cash for online transaction through a machine attached to the computer that would accept cash and credit to the merchant !
Here's Why you should start using Plastic Money
First of all, it's easy to handle plastic money from the user's point of view. Imagine you wanting to buy a TV, carrying 50k in cash, that would surely be a fat wallet 😉 Using a Debit / Credit card in such cases is better option since its safe and easier to handle. Hence using a Debit / Credit card for making payments is an effective and simple alternative.
Secondly, when you pay by cash, you usually don't keep a track of how much you spent. But while using Plastic Money, your statement has recorded every penny you spent. Effective isn't it ? Using plastic money is a great way to keep an eye on your spending and enhance your savings.
Thirdly, many stores – mostly online – have offers if you pay by Credit / Debit / Netbanking. That would mean more savings ! Today which ever e-commerce website you visit, there is some or the other offers if you choose to pay electronically. So go ahead and swipe / use your card to make payments to earn cash back and discounts. By the way here are some free coupons for reading this post !
Lastly, on a lighter note, you don't have to tender exact change 😀 the next time you purchase something at a supermarket. Getting that change is tough now a days. The cashier is happy returning you a 2 Rs candy but is furious if you do the same ! To avoid wastage of time and unnecessary confusion, it's better to pay using plastic money since there's no issue of change !
Further with the demonetisation of Rs 500 and Rs 1000 notes from November 8, 2016, its high time you start using plastic money. With limited cash available  in the ATMs and Banks, using cards, e-wallets for your day to day tasks is easier.
I'm sure many of you still feel that using Plastic money isn't safe. Well, all I can say is that the payment gateways are fool-proof, so even if any amount is debited from your account but the transaction fails, you can be rest assured that your money will be back to your account in 2 weeks time. However keeping your card credentials safe is of utmost priority. Nonetheless the benefits attached to this mode of payment and waiver of surcharge and service fees by the government, you must start making payments using Plastic Money !