Let me take you back in time when I published a post Should you upgrade to the OnePlus 3T ? I wrote this post moments after the One Plus 3T was officially announced along side the launch dates. One Plus 3 was the flagship killer that time and had received great reviews. For the minimal changes in the OnePlus 3T, upgrade was not on the cards for existing OP3 owners, but for new buyers likes me, One Plus 3T was the perfect choice. So going by my own views and analysis, I decided to purchase the OnePlus 3T last week. So here's a quick walk though of the OnePlus 3T after a week.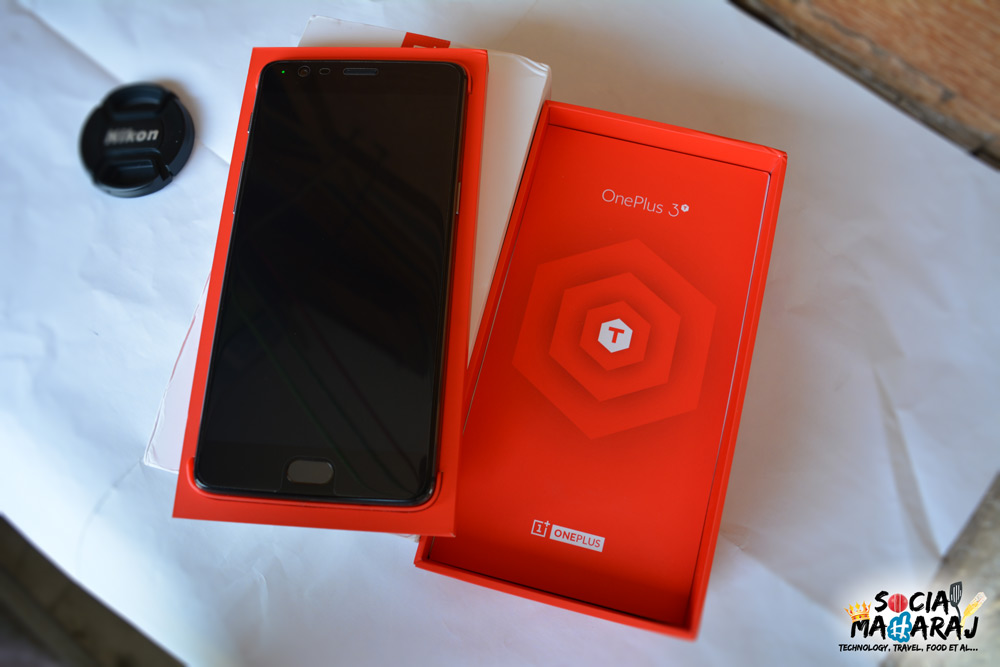 Having my iPad Mini 4 in Soft Gold color already, I didn't want my OP3T to be of the same color. So for the Gunmetal color to be available on Amazon, I did have to wait a while before I got my hands on it. I opted for the 64GB version as I thought that was more than what I required. Amazon was quick to deliver the product. So It's been a week now since I'm using my OnePlus 3T and I must this is an amazing smart phone. Coming from Nexus 5, I did notice that the raw performance of the device and the multi tasking capabilities.
One of the things that I'm in love is the Battery life on the OnePlus 3T. Nexus 5 had a 2300 mAh battery while OnePlus 3T has 3400 mAh powerhouse. I knew there would be a lot of difference but didn't expect it to be so good. The OP3T lasts easily for 2 days on single charge. I have 4G on the entire day with background data on. Listening to music for a couple of hours and causal browsing. No games as such, so guess this is amazing at least for me.
[adrotate banner="22″]
The camera is a big improvement over my Nexus 5. Not only in terms of the pixels but the sensor too. The photos shot on the OnePlus 3T are crisp and reproduce great colors. Also the fact that there is almost zero shutter lag, I love it even more. The focus is snappy and does a good job identifying the objects. When focusing on objects in a closer range, the camera manages to produce a decent 'bokeh' effect that is evident from the sample image below. There's also a manual mode in the camera which allows you to control a few settings. It's nice but I wouldn't still use it on the OnePlus 3T. My Nikon D5200 does a much better job on the manual control front 😉 (I know this is like comparing apples and bananas)
But just like any other new product (smart phone) in the market, the OnePlus 3T too has it fair share of bugs and issues. I'm currently running on the Oxygen OS 3.5.3 based on Android Marshmallow and have come across a few bugs which I feel will surely be addressed with future updates. Some of the bugs that I've encountered are:
WiFi fluctuation – frequent disconnections but only while using certain apps like Saavn. Faced it like only twice or thrice.
Keyboard Lag – I've noticing this for the last few days. There's a lag between the key press and the thing typed on-screen. You'll feel as if the phone is lagging.
Background Data – I wasn't able to find an option to disable background data which was easily accessible on my Nexus 5. I've had to manually disable data for each and every app.
Opening Apps from Notifications – the OnePlus 3T has a built-in fingerprint sensor. So when your device is sleeping and a notification appears. Assuming that the app (say gmail is also fingerprint protected) you unlock the phone with fingerpint and do the same with the app. But instead of the app opening, the google app takes over.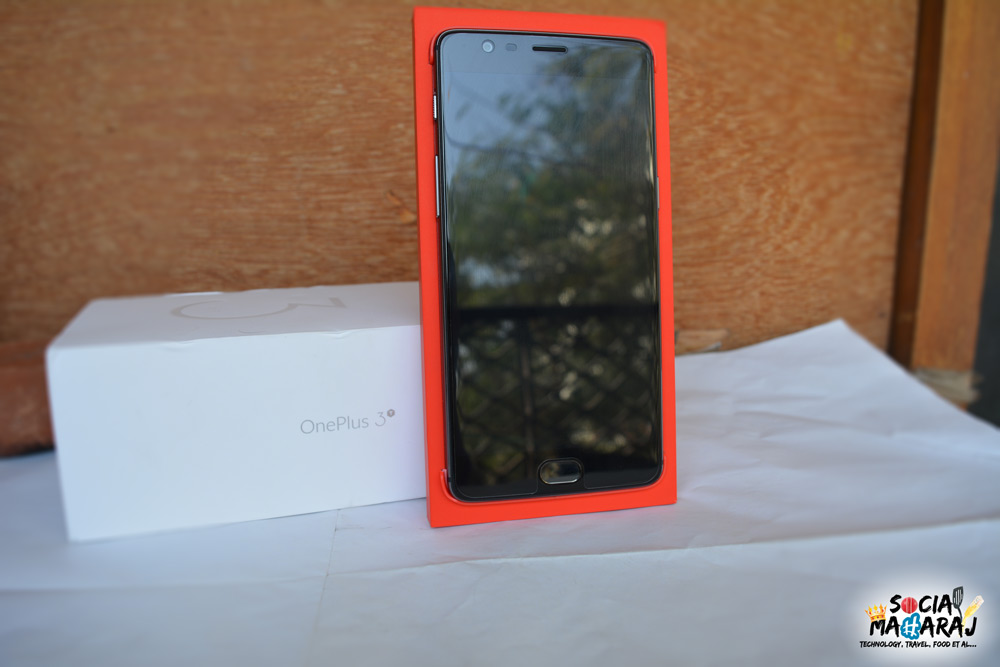 Overall I would say my one week with the OnePlus 3T has been amazing. I still feel that the phone is too big but I'm sure I'll get used to it in the coming days. The OP3T is a snappy device and is certainly a flagship killer. There are a few minor glitches that can be ignored for day-to-day use. But with continuous development happening, I'm sure newer versions of the Oxygen OS will land up soon. What do you have to say about the One Plus 3T ? Already have it ? Faced any bugs or anything ? Let me know in the comments below.