Every year on 31st December I got out for dinner with my family. People who know me know that I'm not a party animal, hence year end parties are not my cup of tea. And because I'm out with family, I often visit a pure vegetarian restaurant. In 2015, I explored Ohri's Jiva Imperia (which later became our go to restaurant for a while). In 2016 it was Bikanervala, another well known vegetarian restaurant. And this 31st, it was time to try out another restaurant Tatva. This is a good rated restaurant on Zomato and more importantly it is a pure vegetarian restaurant. So here's my first post of 2018 – Tatva Restaurant Review, Jubilee Hills, Hyderabad.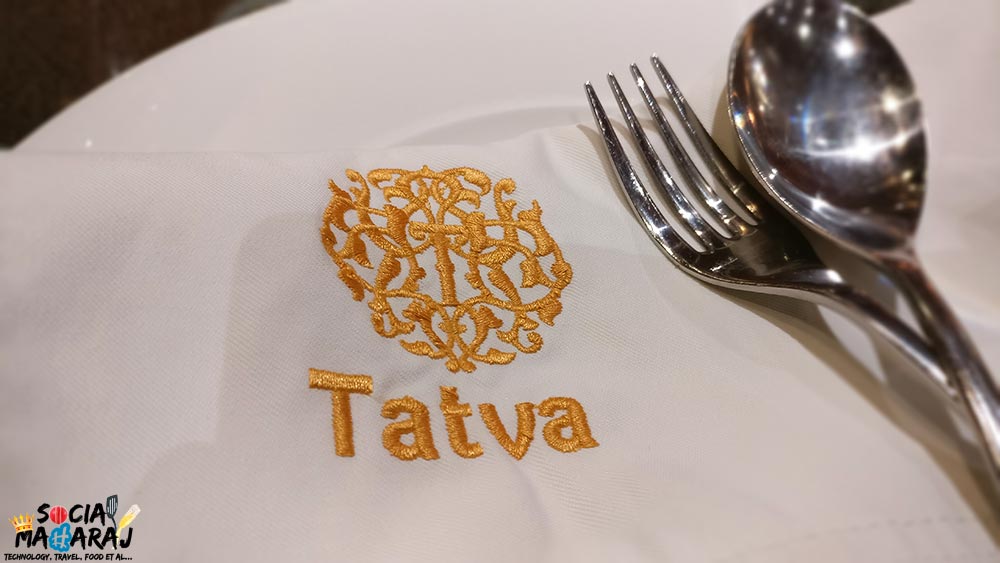 Classy Ambiance
As they say, first impression is the last impression – a restaurant's ambiance is the exactly like that. For anyone visiting a restaurant for the first time, the ambiance matters the most. Tatva has a very good and classy ambiance. Located on the first floor of a commercial complex in Jubilee hills, Tatva looks spacious. Until unless you are seated at one of those small tables near the windows. The restaurant is very bright and that's one reason the photos turn out real nice. They have a bar too, but that doesn't serve alcoholic drinks, they've got a good number of mock tails and unique dishes on offer. They also have private dinning options, where you can dine with your family in a separate chamber.
Good looking starters
I've mentioned earlier too, that I've stopped trying Paneer Starters because there's nothing much to it. I'm more in kebabs now a days. We planned to order the Til Tikki. The manager suggested we tried Pesto Paneer and Kamalkakdi Kebab. Since Paneer was off my list, I gave a nod for Kamalkakdi kebab. The service for the starters was quick. The plating was superb, full marks for it. Haven't seen food being presented in a better manner than this. The Til Tikki was deep fried and was a new dish that I tried. However, the filling could have been better. Kamalkakde kebab was too soft (I don't know if that's how it is made)  and was spicy along with the smoky taste. Nothing much on the taste though, hence good looking.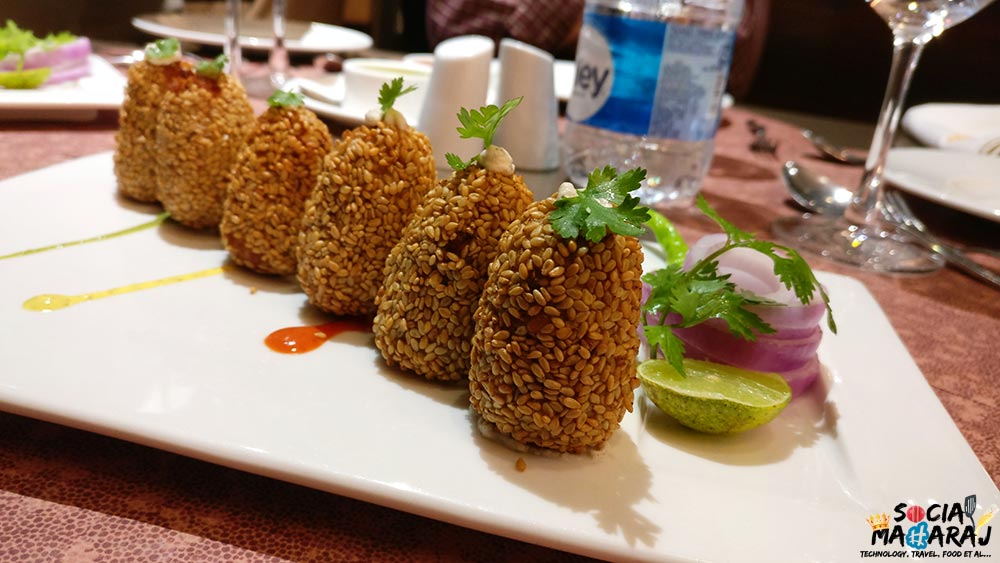 Good Tasting Main Course
Since Paneer was off the list, most of the items on the menu were too. The menu isn't expansive and you pretty much don't have much to choose once you strike off paneer. We decided to go for Peshawari Kofta and strictly told the manager to make it zero spicy, since this wasn't obeyed for the starters. For rotis, we had Tandoori Roti, Aloo Parantha and Garlic Naan. Along with roits we had Jeera Rice too – after a long time, we ordered rice. We are usually full with roti and subzi.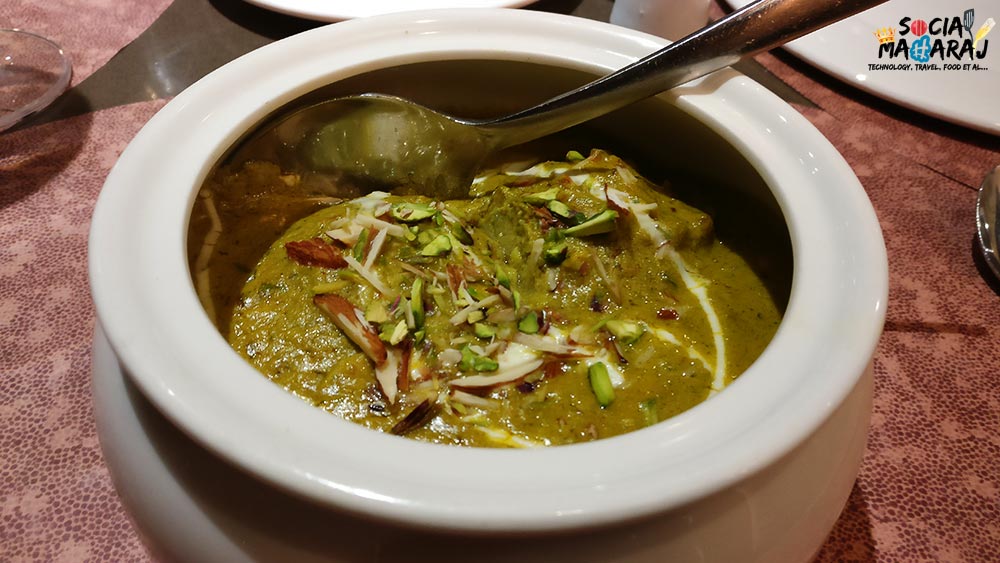 The service was slow (31st rush ?), I don't know what took them so long. They told 15 mins, but I'm sure they took more than that. Also, they tend to push Mineral Water and not the regular water, so next time you are there, keep this in mind. Finally the food arrived. the Peshawari Kofta looked good laced with dry fruits. The kofta had a very balanced taste, with a punch of dry fruits. The filling was predominantly of Paneer which didn't have much taste. The amount of the subzi was good enough. Jeera was amazing (maybe I was having it after a long time) The Garlic Naan however, could have been done well. Even though there was garlic, the flavour wasn't solid. For some reason, I felt the rotis will smaller and thinner.
Tatva Restaurant Review – Final Verdict
If you are a vegetarian and looking for a good restaurant to dine, Tatva is the place you should explore. The ambiance is pretty nice and so is the food. Staff is very courteous, but they surely can speed up things. The food is pretty good on taste, but wish they had a little more variety. We paid around Rs 2000 for three people which is decent in my view. Overall Tatva is a good restaurant, a must visit if you are looking for a pure vegetarian restaurant. Have you already been there ? How was your experience ? What do you have to say about Tatva Restaurant Review ? Share your reviews in the comments section below of tweet to me @Atulmaharaj