As I mentioned in one of my previous posts, Hyderabad has got this 'Bandi Culture'. Small food carts spread all across the city selling some lip smacking good food. I spoke about the Govind ki Bandi in Ghanzi Bazar during my Hyderabad Heritage Walk. You'll mostly find dishes like Dosa, Idli and Vada at these bandis. But can you have dosa and idli all day ? Well some can, I can't. Last Thursday, I was at Hyderabad Central, Punjagutta. The mall has been under construction for like ages now. Anyways, it was around 3 in the afternoon and I decided to check in at Mc Donald's.
What to eat at Mc Donald's
My standard order at McDonald's include the Mc Spicy Paneer or the Maharaj Mac. These two are my favourites at this joint. Since this was a pick-up order, I added a couple of Aloo Tikkis too. While gazing through their menu, I came across the Chatpata Aloo Naan. I remembered seeing it on one of the ad boards in the city earlier. I was sceptical trying it out. My experience with the McPuff was terrible, one product that I certainly won't pick at McDonalds. Decided to give the Chatpata Aloo Naan a try.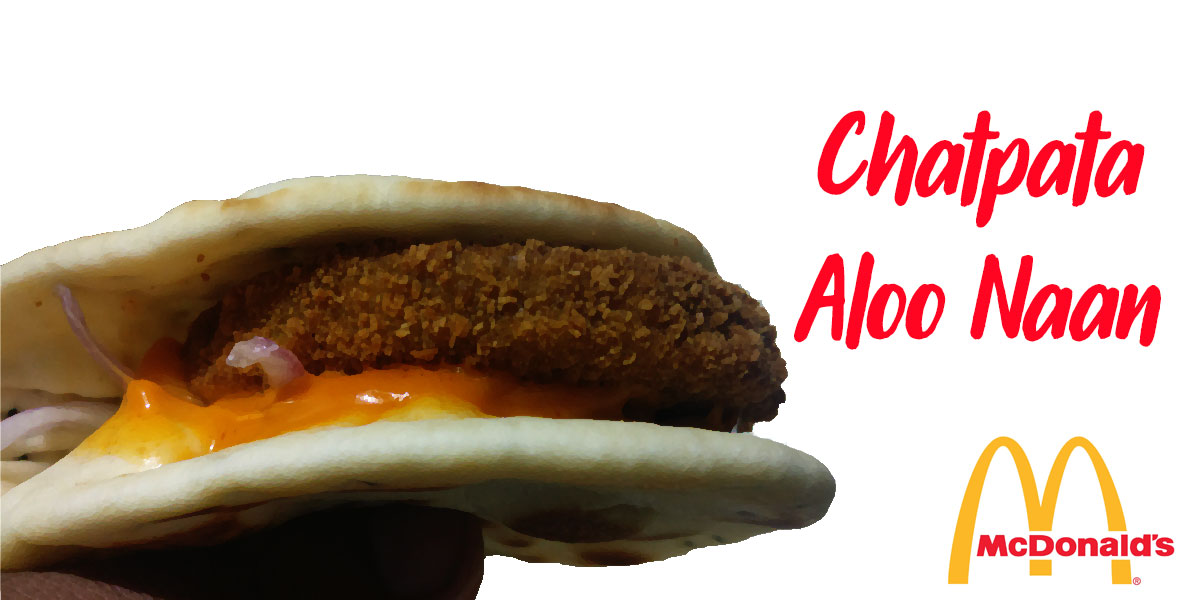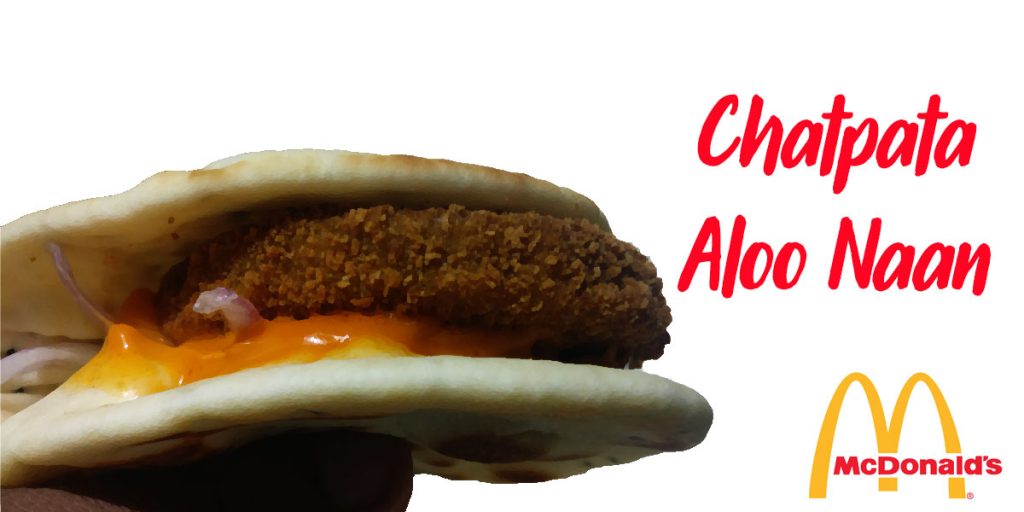 Review of the Chatpata Aloo Naan
(I wish they had a Paneer Variant too) I frankly, expected the naan to be slightly bigger in size. It had an aloo tikki along with their tangy sauce and onion rings. The aloo Tikki tasted quite like the one in Maharaja Mac, loaded with veggies and good on taste. The naan was more like a pizza base shaped into a tortilla. This was similar to what Dominos serve as Taco Mexicana. (Just that Domino's taco bread is baked amazingly well and is priced high too) The taste was good, just like any other McD burger. I expected a lot more from the naan, the chatpata bit was missing for me.
At 49Rs I think the Chatpata Aloo Naan is fine, could be loaded with more chatpata-ness. Overall, my experience with any McD product is good and this wasn't any different. Their service, packaging, food quality is up to the mark. Have you tried the Chatpata Naan from Mc Donald's ? What would you say about it ? Mention in the comments below or tweet to me at @atulmaharaj