Even though the world is going Vegan, the number for Vegetarian Restaurants in Hyderabad aren't many. Being a vegetarian, my only task is to scout for a pure vegetarian restaurants among a plethora of non vegetarian ones. I'd say I've been successful in finding a handful of good vegetarian restaurants in the past. The list includes, Chutneys, Ohri's Jiva Imperia, Rajdhani Thali, Bikanervala, and Tatva. But as they say, the show must go on, few days back I decided to visit Jalpaan Restaruant at PG Road. They have a main outlet in Somajiguda / Punjagutta and this is their second outlet in the city. So without wasting much time, skipping to the review of Jalpaan, PG Road.
Simple but Dull Ambience
If you've visited any of the restaurants that I've mentioned above, you will know what type of ambiance I like. Jalpaan however isn't upto the mark when it comes to the ambience. The place isn't well-lit, but glad that tables are. The restaurant is small and congested. However since I was there by 8pm, there wasn't much rush so there wasn't any issue on that front. The restaurant serves a la carte as well as Buffet and I had opted for the buffet. The buffet area again is congested and you are bound to nudge someone while you are there.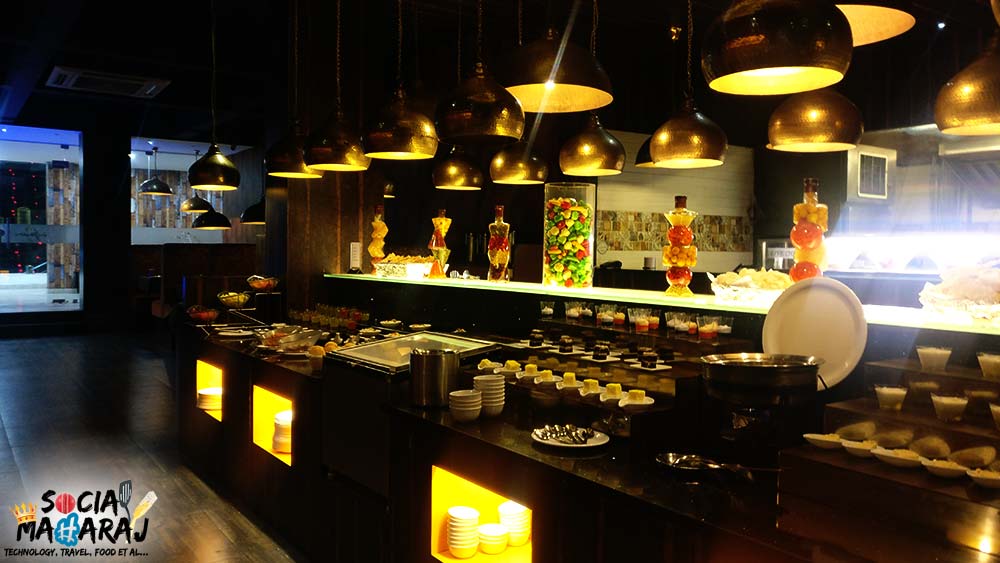 Dinner Buffet Review of Jalpaan
Like any other place, Jalpaan too serves soups and starters on the table. On that day there was the regular Tomato soup and Manchow soup on offer. I asked for a Manchow soup and it tasted pretty good. For starters there was Babycorn, Paneer Tikka and Hara Bhara Kebab. The baby corn was spicy while everything else had a balanced taste .Paneer was fresh, tender and well marinated. Apart from there, there's a live counter serving chat items. All the chat items were pretty average.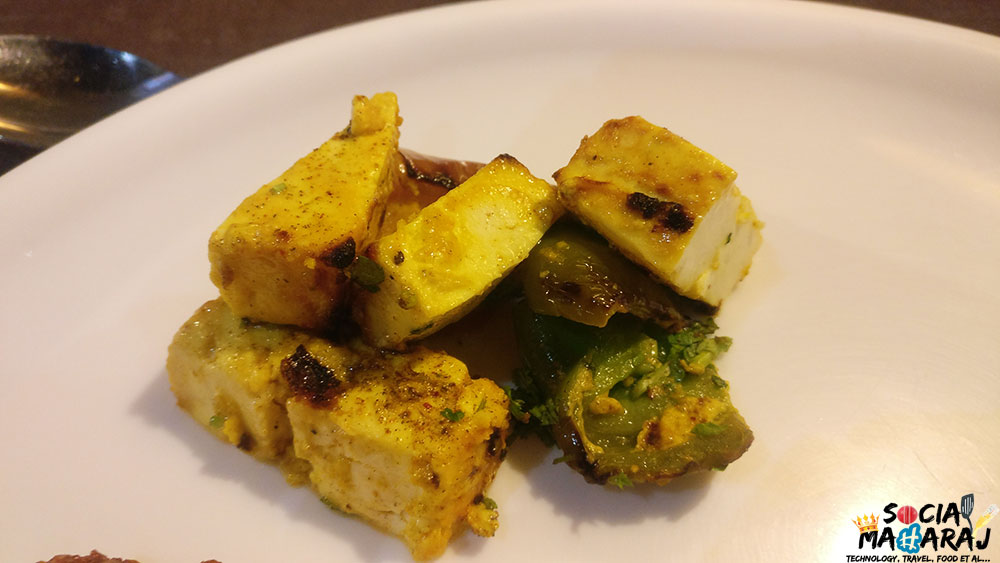 Moving to the main course, there was Paneer Lahori, Veg Hyderabad and Palak Dal on offer. Apart from the there, there was Pulao, Soft Noodles, Gobhi Manchurian and Pasta. I'd say that everything was on a sweeter side as the gravies tasted sweet. Pasta was good and so was the soft noodles. However the show stopper have got to be the Veg Pulao and the Palak Dal. The rice was amazing as it was loaded with veggies and paneer. The Palak dal had loads of garlic which tickled my taste-buds. Hats off for the Palak Dal.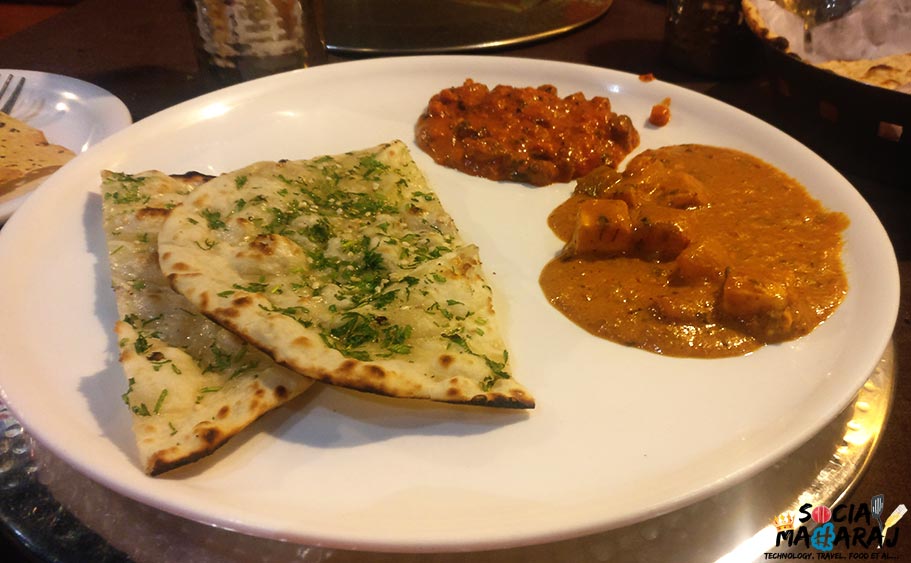 In desserts there was Mango Lassi, Kalakand, Mousse, Pastries and Ice Cream. Since I was full, I just took Gulab Jamun with Ice Cream. This has kind of become my fixed dessert combination – hot gulab jamun with cold ice cream. Do try it if you haven't already.
Final Verdict – For the price, the buffet is good
I went in for Buffet using Little Coupons. The buffet rate usually is Rs 400 + taxes. Keeping the ambience aside, the food was decent. The service is however on the slower side and require multiple calls before something landed on my plate. The items are on the sweeter side and if you love spicy food, then this might not be the right place for you. The garlicy Palak Dal was the highlight of the dinner. Post dinner we headed to the Famous Soda stall on PG Road. A must after a good meal. Have you already been to Jalpaan PG Road ? How was your experience ? Share in the comments below or tweet to me at @atulmaharaj