Ohris are one of the most well-known chain of restaurant when it comes to dining in Hyderabad. Whether you are looking for a vegetarian buffet, a Rajasthani Thali or just any buffet, they have offerings in all of those. I've been a loyal Ohris customer for quite some time now and a regular at Jiva Imperia and De Thali. If you see me there, do come forward to say a Hi ! Last weekend, me and my friends decided to go out for lunch and most of us agreed to Ohris Mehfil off SD Road in Secunderabad. I had heard a lot about it and also read good reviews, hence was eager to try it. But as they say, first impression is last impression, things didn't turn out pretty good here. Read on to find why I didn't enjoy my dining experience at Ohris Mehfil.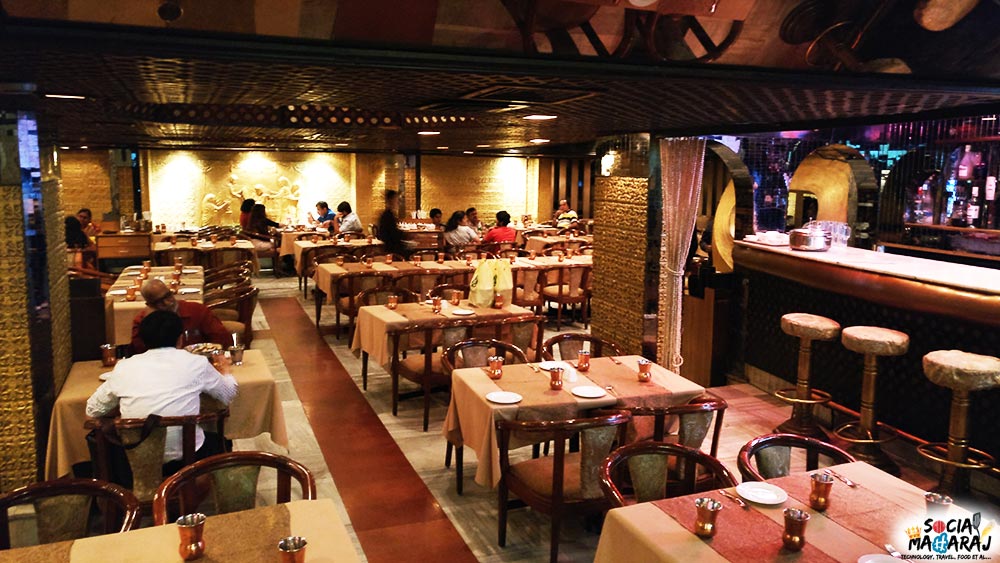 The Ambiance at Ohris Mehfil
Mehfil for those of you who don't know loosely translates to a musical time often with live music. That probably is the only USP of the place. The restaurant is located in the basement and the entrance was royalish. Upon entering, you have the bar counter on the right and the mehfil stage of the center-left. The restaurant is large enough to easily accommodate 50-60 people. The lighting is however slightly dull, and we probably sat at the most well-lit place in the house. The seating area was average and the seats were quite comfortable. So ambience wise it was pretty decent.
Average Food marred with poor service
Ohris Mehfil serves only a la carte and has a mix of vegetarian and non vegetarian items along with a range of alcoholic beverages. The menu (vegetarian) isn't quite expansive. The staff was quick to take the order and we ordered an all vegetarian meal. We had Paneer Tikka and Shammi Kebab for starters. Subz Deewani Handi and Paneer Makhni along with Roti, Missi Roti and Garlic Naan was main course. We did order a few Masala Papad which were on the spicier side.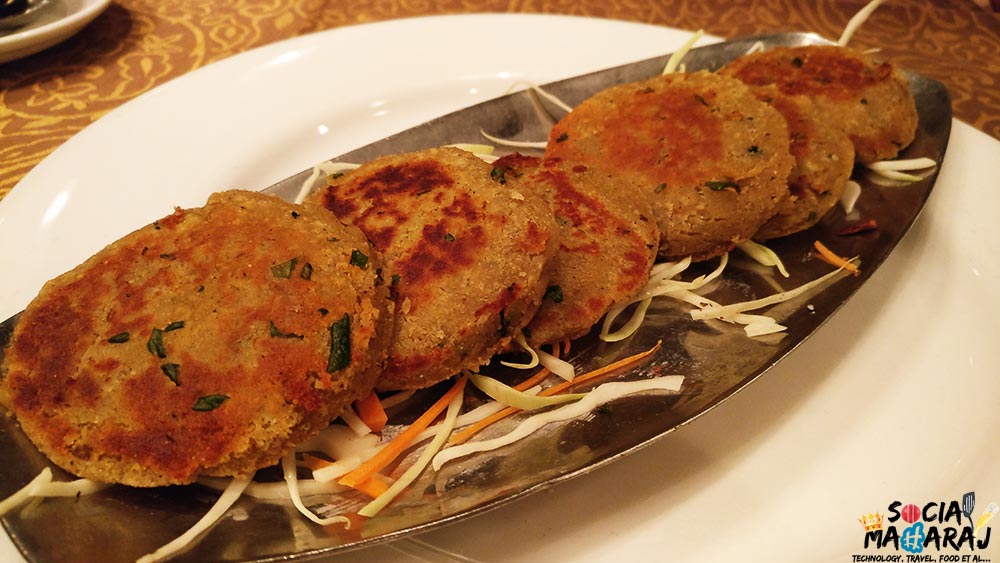 What was assumed to be a 20 min wait soon turned into a 1 hour wait for food. We ordered another set of papad and drinks to fill our tummy while we had no idea where the meal was. Soon I walked up to the manager and asked me whether we were going to get our meals for lunch or dinner ? In another 5 mins, we the items at the table but with goof-up again. Naan was served instead of Rotis and that took another 10 mins to arrive. We called the waiters asking for the status, they replied they'll be back in a minute and vanished. Very poor service, I guess they should learn from Ram and team at Ohri's Jiva / De Thali outlet.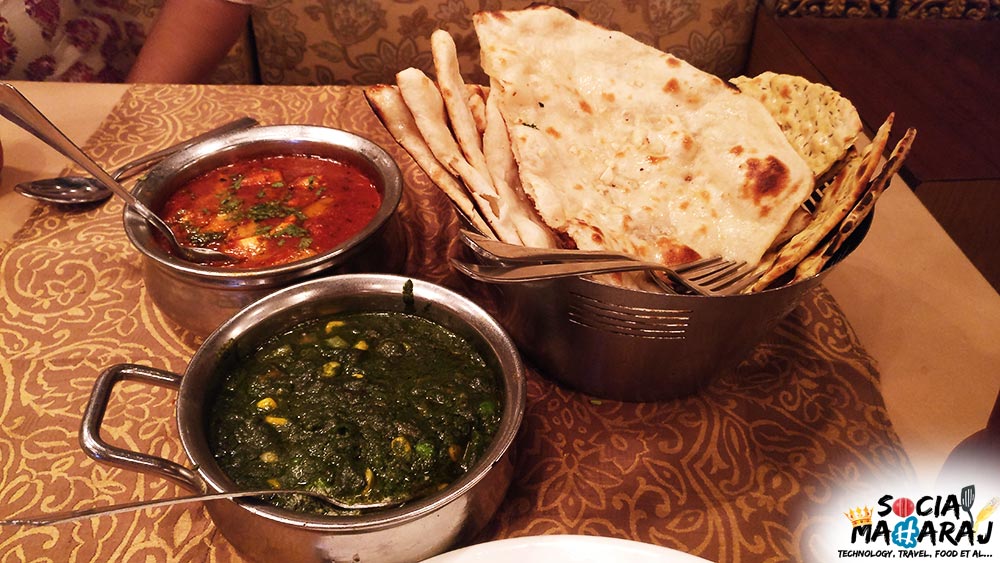 Keeping the poor service aside, let me talk about the food. The first surprise was that Subz Deewani Handi was in a spinach / palak gravy. I haven't seen that earlier, have you ? Also as one would expect a restaurant's gravy to be rich, this was exactly opposite. If you cook, you would understand the next line. The gravy was leaving water, was too watery. Some people might like it, but I don't. I expected a rich gravy which both the Paneer and Handi didn't have. Garlic Naan was pretty good I'd say, the only thing I liked on the menu. I would have ordered another one, but the snail pace service forced me not to order. We also had Lemonade and a couple of Alcoholic drinks which according to my friends wasn't up to the mark.
Final Verdict: Ohris Mehfil first experience was a let down
I've been longing to visit this outlet for quite some time but after my experience I doubt I'll go back there again. I know this is harsh, but I'll surely visit the restaurant once more and hope that this was a one-off incident. The service is pretty ordinary (not expected from Ohri's brand) and the food too was substandard. You would have understood my experience at Ohris Mehfil, but I'll surely suggest you to pay a visit and see for yourself. If I visit the restaurant again in future, I'll surely update the post. If you have been to Ohris Mehfil and feel this was a one-off incident, do mention your experience in the comments below or tweet to me at @Atulmaharaj