Before I begin, I would like to clarify that I'm no Audiophile. I'm like anybody else who loves to listen to music. Many a times I'm not even aware of the genre I'm listening to, because if it's pleasing to the ears, it's good for me ! So in this post I'll be talking about my recent purchase the JBL T110 Pure Bass in-ear earphones (with mic). My previous purchase was the House of Marley earphones which were are pretty good. It had a good bass which I liked. However, one of the sides stopped functioning for the past few weeks and I haven't been able to fix it. Any solution / suggestions to this problem ? Please mention in the comments below. About the JBL T110 Pure Bass earphones, I bought them because I like a strong/high bass which I guessed this would provide. So without wasting much time, I'll start with the review of the JBL T110 Pure Bass earphones.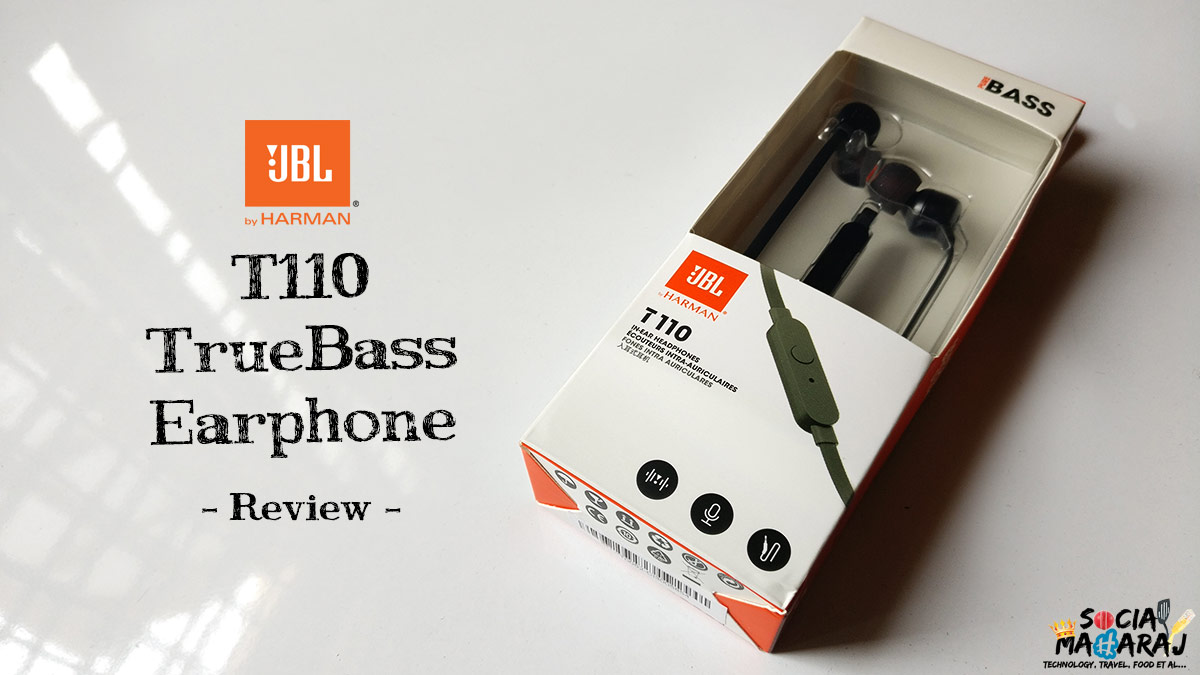 Packaging and First Looks of JBL T110 Pure Bass earphones
The JBL T110 Pure Bass earphones were my first purchase from PayTM. I have been sceptical about using PayTM for any purchases but heard positive feedback from my friends who have used this to by MacBook and DSLRs ! The earphones cost about Rs 1300 but it was selling at Rs 890 with an additional cash back of Rs 275. That makes it Rs 615 only. Was it a good deal, read on to find out.
The package was delivered in 2 days, thanks to Blue dart who were quick this time around. The packaging was clean and protective. Coming to the JBL T110 Pure Bass earphones box. the box is like any other earphone box. It contains the User Manuals, Warranty Manual, extra ear buds and the earphones of course.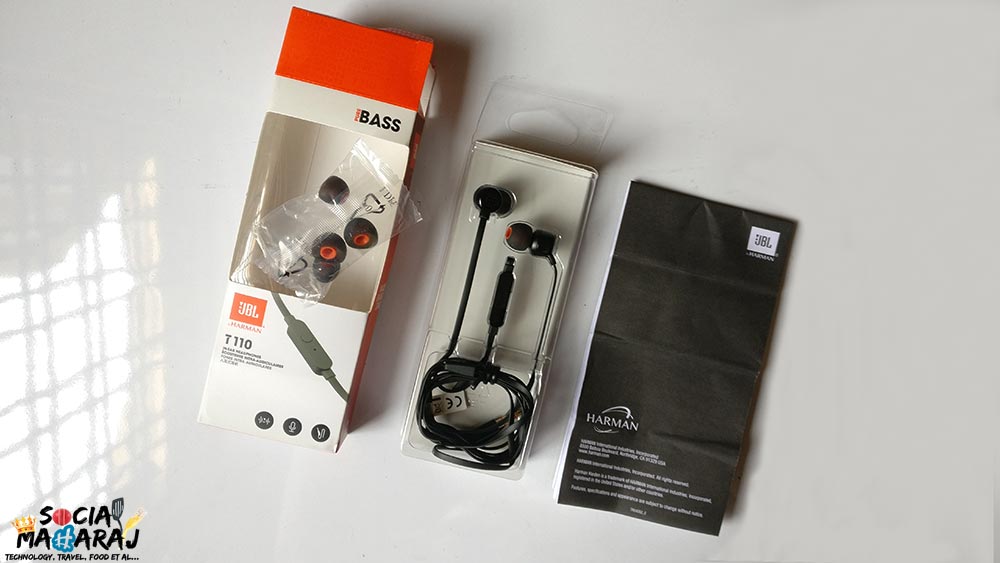 I ordered the black earphones which have a dash of fluorescent orange that makes it look pretty good. The earphone comes in white and red colours, but I'm glad I chose this. The JBL T110 Pure Bass earphones have flat cables that ensure they are tangle free. The mic is placed at a convenient location and has just one button attend calls and shuffle music. Considering the original MRP and the JBL brand, the built quality isn't great and has that plasticy feel to it. You cannot make out the difference between the JBL T110 Pure Bass earphones and any other earphones.
Looking for Budget Bluetooth Speakers ? Check out the Review of JBL G0 2 Bluetooth Speakers
Sound Quality JBL T110 Pure Bass earphones
I've been using these earphones for close to a week now and must say they are impressive. The sound is pretty clear and reproduces most of the sounds perfectly. At higher volumes, you might notice some distortion. Also, the earphones claim to be Noise Cancelling (passive) and I must say they do a fair job. If you are a listening to music at a particular volume you may not actually notice other sounds. But the one thing that I was looking for –  a strong bass – I couldn't find it. The JBL T110 Pure Bass earphones don't have a strong bass. However, you might achieve good bass if you use 3rd party equalizer. Coming to the call quality, the JBL T110 Pure Bass earphones do a pretty good job. The placement of the mic and the single button make it easy to attend calls.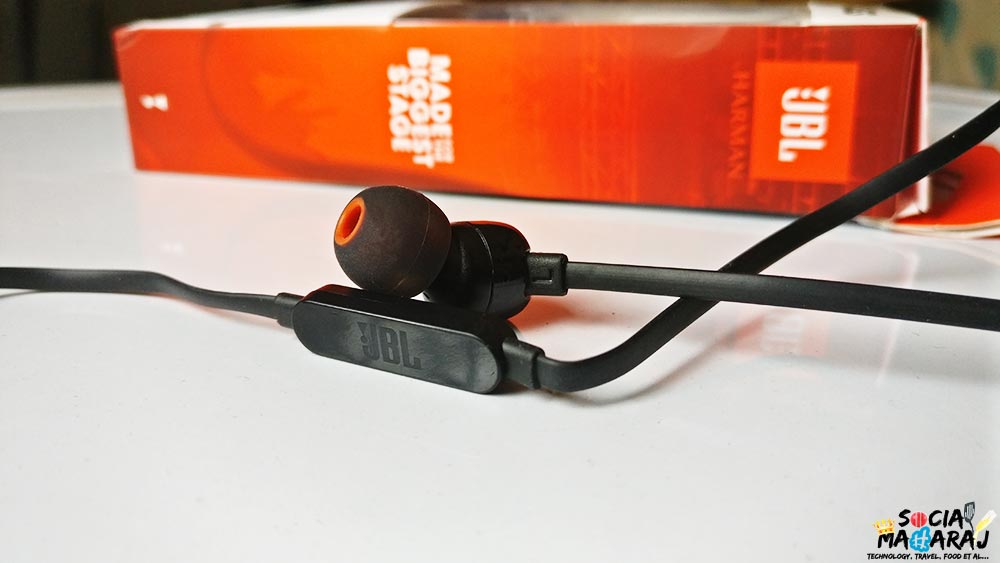 Final Verdict – a decent pair of earphones
After my initial usage of the JBL T110 Pure Bass earphones, I'd say these are a decent pair of earphones. Anyone who loves to listen to music (and is not an audiophile) these earphones will prove to be a good buy. However if you (like me) prefer strong bass, you might be a little disappointed. As said, you may achieve it  by using equalise but I don't guarantee that. Overall for 600 Rs I'll this was a pretty good deal. Further my experience with PayTM was a good one, will keep an eye on other offers they have. I hope this review is helpful. In case you feel that I'm missing something, or want to share your experience, do mention in the comments below or tweet to me at @Atulmaharaj