Mobile phones have never been known for their sound output. Not many phones are known for their audio output. Few brands that I can recollect for good sound output were Sony Walkman series and possibly Nokia N series. Some really creative folks decided to ditch mobile phone speakers and come up with Bluetooth speakers. And thanks to that, we are able to carry our music wherever we want. Recently, I participated in an ideathon organized at my workplace and stood 3rd in my Business Unit –  Yaay ! And in recognition, I won a JBL Go 2 Bluetooth Speakers.
JBL is a well known brand when it comes to audio. They have a wide range of products to suit everyone's need. The JBL Go 2 sits at the bottom of their Bluetooth speakers product line. JBL Go 2 Bluetooth speakers are a wonderful option for anyone wanting to experience what Bluetooth speakers are. So here's a review of JBL Go 2 Bluetooth Speakers.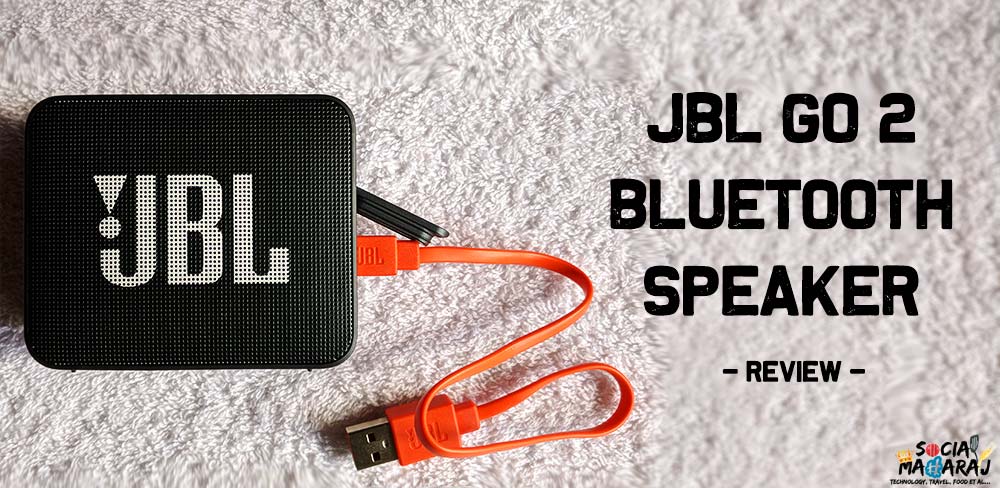 First Looks – Cute Little Speakers
The packaging of JBL Go 2 Bluetooth speakers is pretty simple and small. The no nonsense packaging consists of the Bluetooth speakers themselves. Apart from the speakers, there's a USB to micro-USB cable that can be used to charge the speakers. Also there's the regular warranty card and the documentation.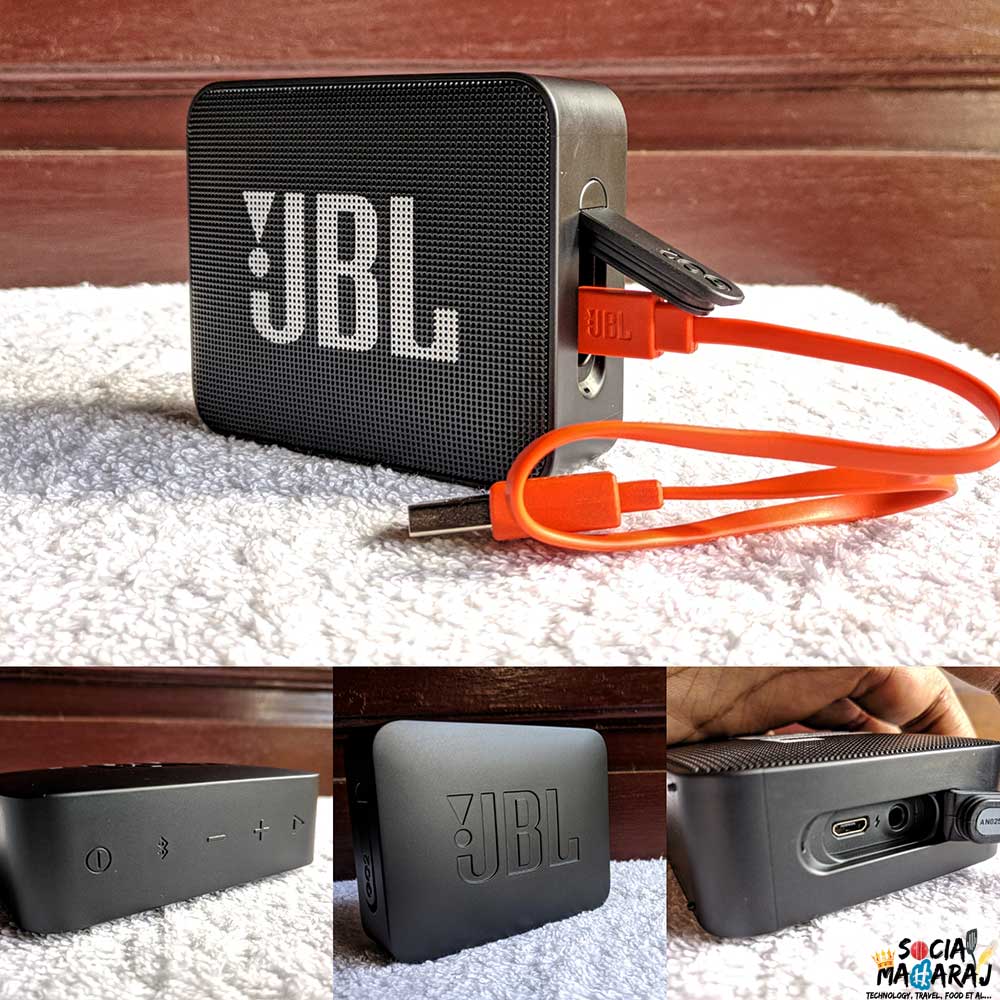 The speakers look sturdy and are quite heavy considering the size. I got the black colored speaker which has a matte sort of finish. Looks wise, I'll give the JBL Go 2 Bluetooth speakers full marks. The aesthetics are quite good with good tactile buttons on top to control the playback and volume. It also has a LED indicator which shows the pairing & playing status. JBL says these are waterproof Bluetooth speakers, I haven't tested them yet.
JBL Go 2 Sound Review – Meh
The speakers are quite easy to pair with multiple devices. I've used it with my OnePlus 3T, my Amazon Fire TV stick and my laptop. The Bluetooth pairing process is quite simple, simply switch on the power, press the Bluetooth button on the JBL Go 2 and you it goes into pairing mode. You shall see the LED blinking. At this moment, look for the speaker in your device's Bluetooth list and you shall find "JBL Go 2" there, that's it.
Coming to the JBL Go 2 Sound review, it's average. The sound has a relatively powerful bass considering it's size. The volume isn't quite high, but good for a small room. The party songs will have the thump in it which is good enough. I was let down by the output of these speakers. The sound kind of loses clarity at high volumes. It works as a speaker phone also, so the call quality is decent there. Overall a decent Bluetooth speaker, could have been better.
Final Verdict: JBL Go 2 Bluetooth Speakers are Meh
Considering the price of about Rs 2500, I'd say these are just ok. The sound output is powerful for its size, but loses out on clarity at higher volumes. You may tend to miss out on some fine details in the music. The pairing process is easy but lacks any security. I mean any device can pair and any time without and restriction. Well, these are my first Bluetooth speakers, so don't know if others are like this too. But the size is its USP. Small, easy to carry and water-proof, what else would you want in your Bluetooth speakers ? Mention in the comments below or tweet to me at @Atulmaharaj