It has been quite some time since I traveled out of Hyderabad. The last I went was to Kochi, Munnar and Alleppey that too in December last year. Work has been quite hectic and weekends have been super busy. Nonetheless, I finally got a chance to travel out of Hyderabad – not for leisure but for work. And all that matters is that I was travelling 🙂 It was just a 24 hour trip in namma Bengaluru. Traveled by bus from Hyderabad to Bangalore and return. Quite hectic journey. I'm wondering whether I should write about it or not. Anyways, during my trip I got spend some time at the Sai Vishram Business Hotel in Bangalore and here's the review post
Sai Vishram Business Hotel Review
Location – Close Electronic City
When the hotel has business in its name, you know it's a business hotel. It's located close to the heart of Electronic City. It's in an area called Hebbagodi. With most of the IT companies having their bases in Electronic City, I'll say that the hotel is strategically located. One of the best things about the hotel is their quick check in and check out processes. Well, they have to do it, since it's a business hotel and people are always on the move. Another great thing is that they have free shuttle to Electronic City from hotel and back. That's a boon for many, but if there are many people, it can get crowded in the bus. Overall, the location of Sai Vishram Business Hotel is pretty good.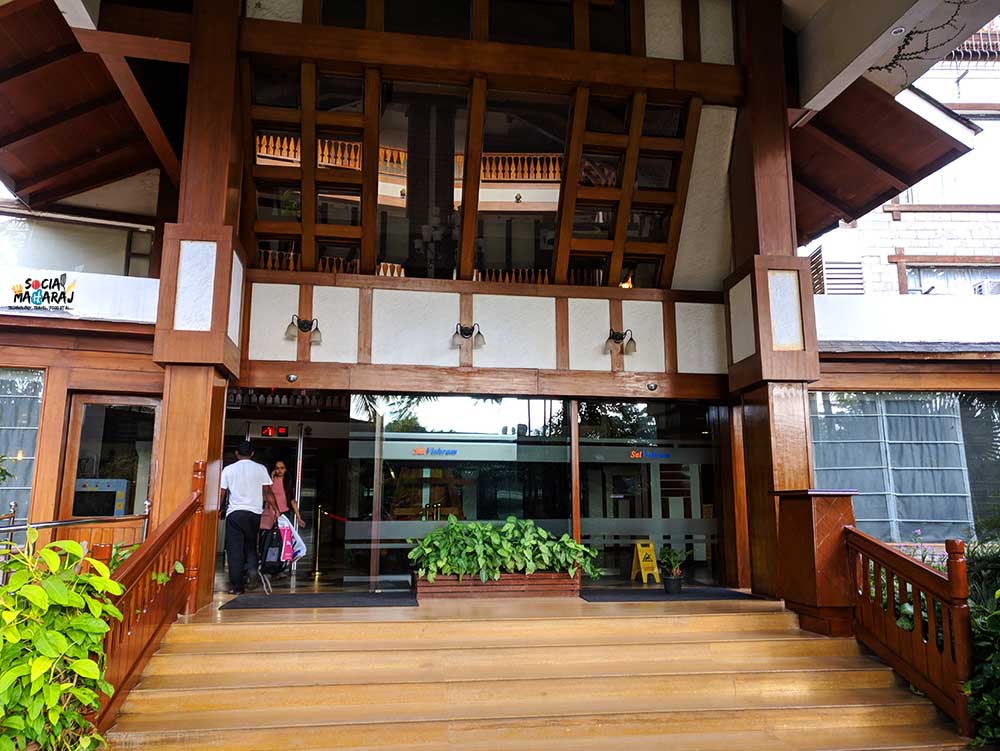 Great ambiance – Rooms with a view
Though Bangalore is known as the garden city of India, with the metro work going on, it's a complete mess for now. Even though with such a mess around, Sai Vishram Business hotel is quite clean and green. Their property is peaceful and breezy through out. The lobbies are clean and large. The large windows overlooking the Electronic City flyover is pretty good.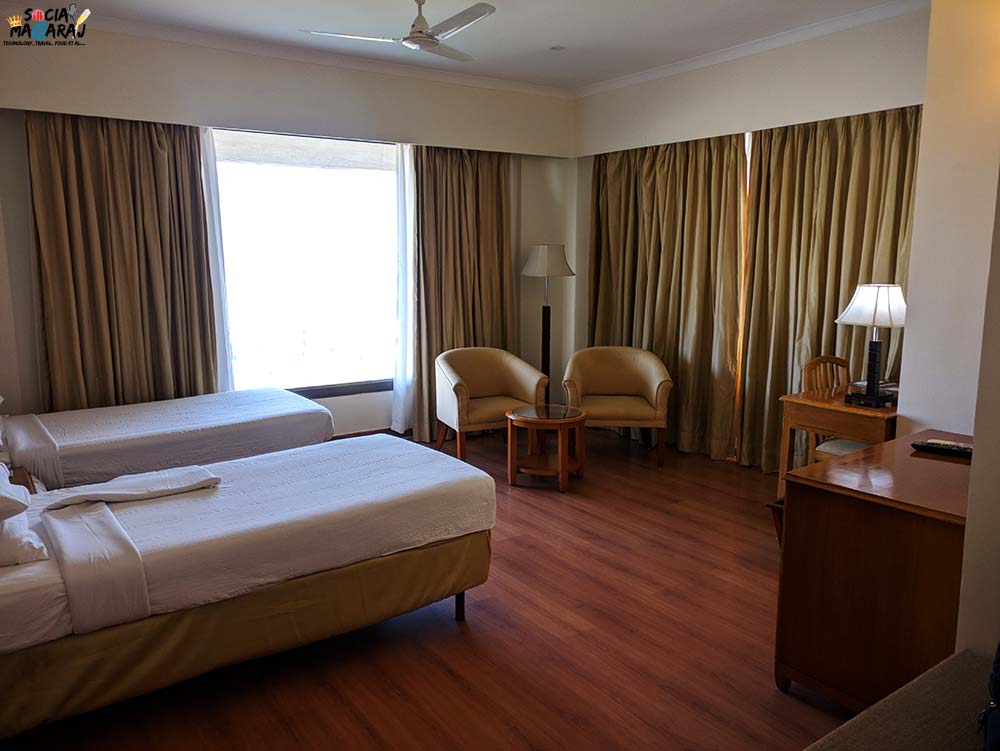 I was put up on the 8th floor and the room I was in was amazing. A twin bed room with a couple of chairs, desk, large windows and a bath tub. The room was quite spacious and provided a wonderful view. Room service was quick to get everything needed. The beds were cozy, just what one would need to relax after a hectic day at work. Overall, rooms at Sai Vishram Business Hotel are pretty good.
Food – Good Breakfast spread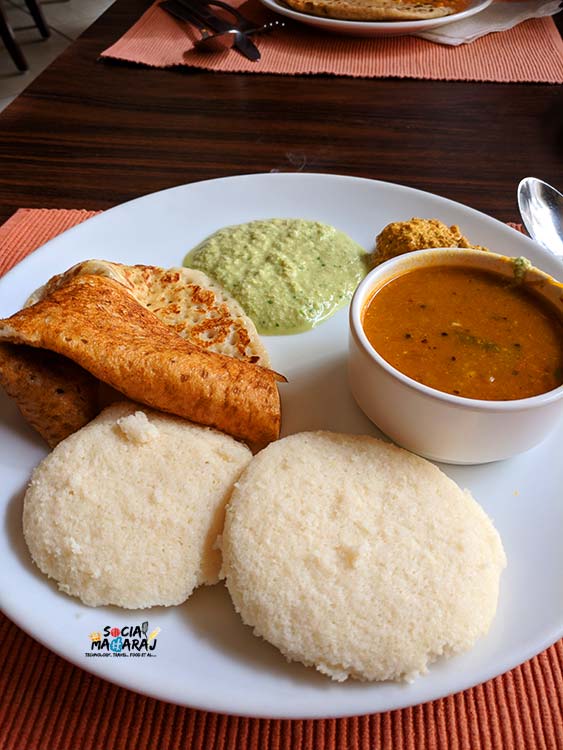 Since I checked in early in the morning, I was provided with complimentary breakfast with my stay. The breakfast area in on the ground floor and can get crowded if you are late. People walk in with suit cases and business bags, just like I did. The breakfast spread has a lot of variety. Starting from the local favorites Dosa and Idli, there was Aloo Paratha for the North Indians in the house.
Oats, Pasta, Sandwiches and Corn Flakes also made it to the breakfast buffet. There was a live dosa counter that was tossing up Masala Dosas as per your wish. Tea, Coffee and fruit juices were also available. The food is pretty good, dosa for some reason was on a sweeter side. Sambhar was good, chutney was heavenly. Oats were slightly over cooked but good. Overall, a good breakfast spread at Sai Vishram Business Hotel.
Good Stay Option in Bangalore
Sai Vishram Business Hotel is a good place for business stays. I didn't come across anyone who's not a business traveler there. The fact that the provide free shuttle to Electronic City makes it a good deal. The rooms are very good and the amenities provided are sufficient. Since I was on a business trip, I don't know how much was paid for the room. Hence I can't comment on that bit. That's about the review of Sai Vishram Business Hotel Bangalore. If you are traveling to Bangalore on a business trip, do try out this place. If you've stayed here already, share your views in the comments below or tweet to me at @Atulmaharaj