There are two types of people in this world in my opinion. Some who have everything planned (Monica Geller from FRIENDS) and others who have spontaneous plans. I belong to the first class – you can consider me as a level less than Monica. I've rarely had shopping, dinner or movie plans that were spontaneous. For me all such things are always planned at least a week in advance – yes you heard it, a week ! Similarly me and my friends decided to bond over food and meet for dinner last weekend. And yes it was planned a weekend earlier 😉 Since all of us are foodies, we decided to zero in on a restaurant that none of us had ever visited. After scrolling through the list of restaurants we finally zeroed in on United Kitchens of India, Jubilee Hills. One reason to fix this restaurant was the availability of Zomato Gold [Use Code ATULMA]. So here's the review of United Kitchens of India.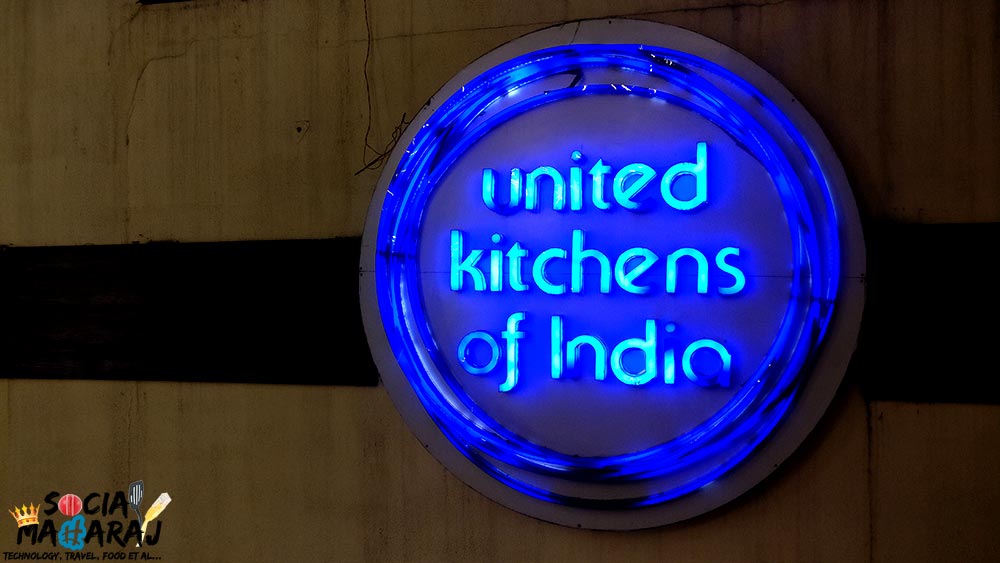 Ambience – Dine in or Out ?
Every lane in Jubilee hills virtually has a lounge, cafe, restaurant or a pub and this ain't any exception. Located off street 45 (the right lane after SodaBottleOpenerWala) is United Kitchens of India in a huge bungalow. The restaurant is quite spacious however the lighting is poor. One of the highlights of United Kitchens of India is the seating options. You can either decide to dine inside like any other restaurant or eat along with the wonderful weather outside. The choice is yours. The inside seating is quite comfortable and you'll not be disappointed. The songs played are good too, but I guess the playlist at Smoky Pitara is the best I've listened to.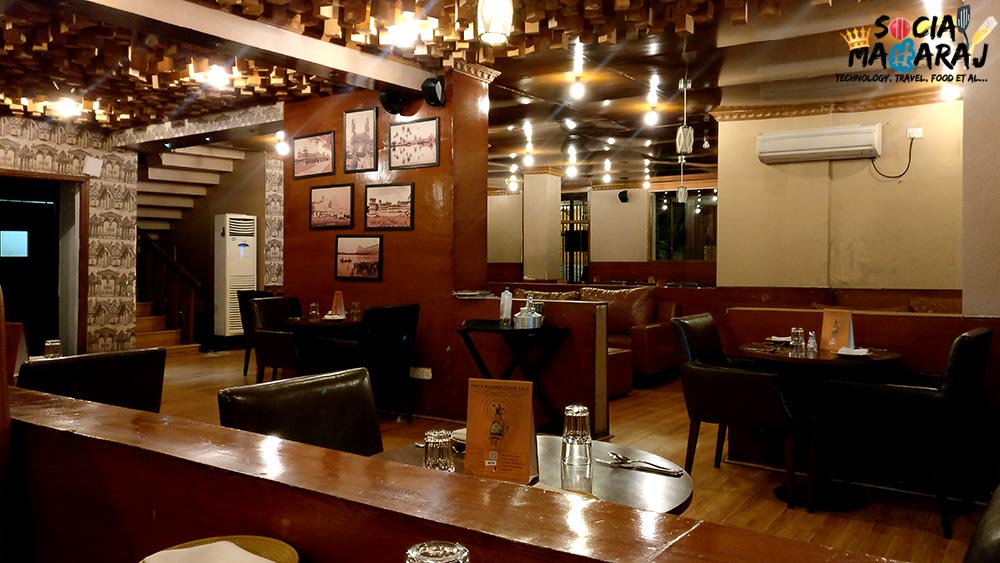 I regret not booking my table outside, but I'll surely do that when I'm visiting the place next. One thing that I'd highly recommend is having prior reservations – and choose your seating option. I remember people queuing up outside even at 10 pm as they didn't have prior reservation. That's about the ambience of United Kitchens of India. Let me now talk about the main part of the post – the Food review of United Kitchens of India.
Amiable Food at United Kitchens of India
United Kitchens of India is one of the very few restaurants which has confused me in deciding what to order. Most places have a very limited menu, but that's not the case here. The name itself should give you an idea about the expansive menu. Their menu – a book – is divided into various types of Indian cuisines. You have the local delicacies, Punjabi, Rajasthani and even Bengali food on offer. Since the restaurant also has a bar, there is a separate bar menu.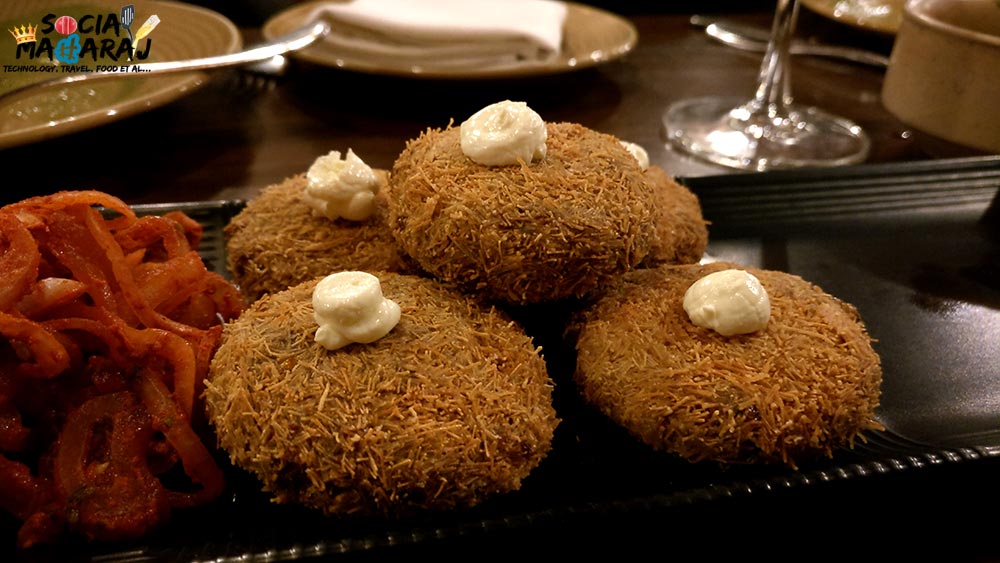 Starters
After going through the menu for quite some time we decide to cave in and ask the manager to suggest. Since all of us were vegetarians, he came up with the following suggestions. Bhutteyan de Kebab from Punjab and Flambeed Peri Peri Cottage Cheese were the starters we ordered. The Bhutteyan de Kebab – corn kebab were pretty good. The dish looked amazing and I'm sure you'll agree to it after looking at these drool-worthy photos. The Peri Peri Paneer was on the spicier side (a lot spicy for us) so we didn't enjoy it much. Overall, the starters were pretty good, only if they had supplied more of chutney/hung curd with it.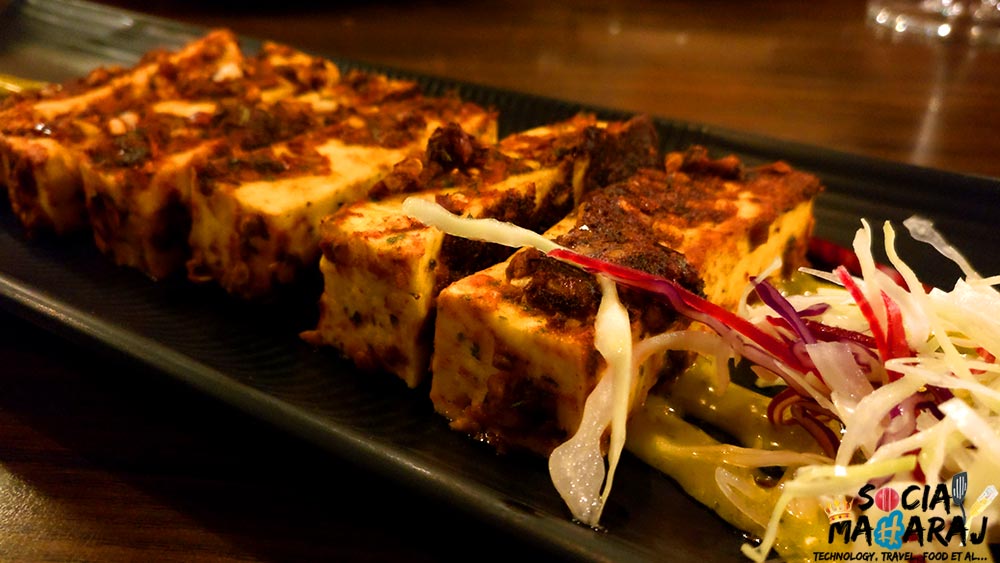 Main Course
Since the starters were spicy, we were very clear with our main course order and asked the manager to ensure everything we ordered was zero spice. Dal Makhni (as always) was one of the dishes we ordered. If you've been reading my posts, you would know that I order Dal Makhin at almost every restaurant. That's like my untold, personal benchmark to rate restaurants 😛 Apart from Dal Makhni we had Kadhai Paneer, Papad ki Subzi, Missi Roti, Garlic Naan, Jeera Rice.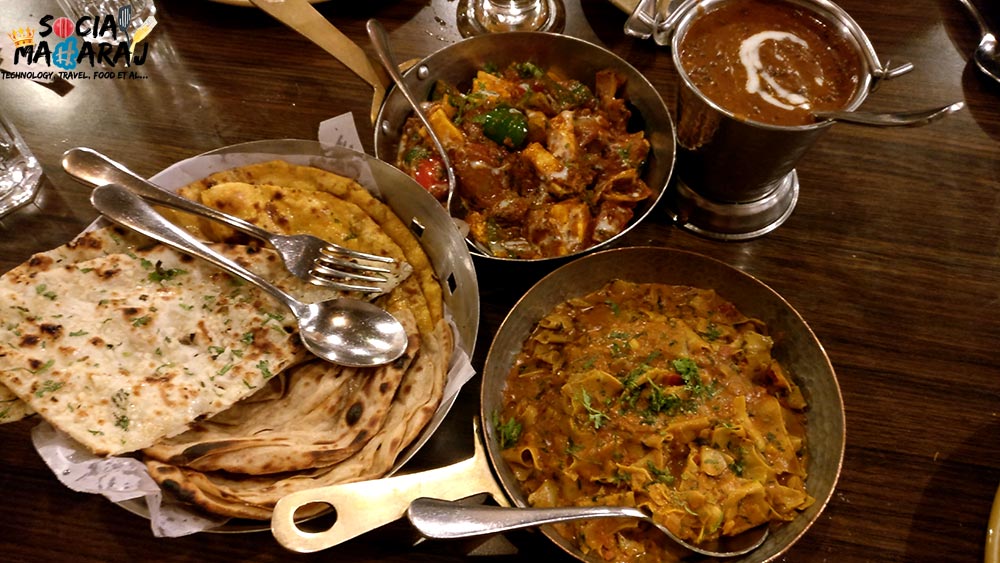 I'll start with Dal Makhni and boy it was tasty. I've had Dal Makhni at many places and the best ones till date were at Taj Vivanta, Punjab Grill, Smoky Pitara and The Grand Trunk Road. The Dal Makhni here too was very creamy and great on taste. Surely makes to my list of delicious Dal Makhnis. Moving on to the Paneer, it had a balanced taste with huge pieces of bell peppers, tomatoes and onions. The Papad Ki Subzi was slightly on the saltier side and I didn't quite like it. The portion size of everything was quite sufficient too. Overall the main course dishes were quite delicious at United Kitchens of India.
Along with the our we had ordered a couple of drinks. We started with Goli Soda and Virgin Mojito along with a beetroot based drink. All the drinks I'd say were good except the Goli Soda which lacked the punch. The Mojito had the lemon / mint punch and the soda was fresh. I'm sure the other drinks on offer would be good too.
Final Verdict: Must Visit United Kitchens of India
We were a group of three and the bill amounted to Rs 3400, but thanks to Zomato Gold, it came down to Rs 2500. United Kitchens of India is a lively place and you'll surely love it. The food is delicious and you have a lot of variety on offer. The service is average only if they were in sync with each other. One of the biggest shock we got while dining was when the manager told they don't have bowls ! I mean how do I eat dal then ? In the end, he did manage to get three different sized bowls from somewhere. Barring these nitty-gritty issues, I'd say you should visit the United Kitchens of India for the food and ambience. If you get a chance, do plan to sit outside rather than inside. That's about it from my side on the review of United Kitchens of India. If you think I've missed anything or you want to share you experience, please mention in the comments below or tweet to me at @Atulmaharaj