Another week, another restaurant review. It's become like a ritual, dining out once a week. Either its with friends from Hyderabad or friends coming in from other cities. Latter was the case last Monday when one of my friends was in town. And me being me, chalked out a dinner plan. And like always there was confusion as to where to go for dinner. Initially I did think of Absolute Barbecues, but then the thought of not having a new post on the blog made me to rethink. Finally we decided to dine at Diners Pavilion, Gachibowli. So here's a quick review of Diners Pavilion, Gachibowli.
Diners Pavilion Ambience – lively & comfortable
Diners Pavilion is located next to Karachi Bakery, off the main road in Indranagar, Gachibowli. The building is also home to Mustang Terrace Lounge Bar. Located on the 3rd floor, the entrance of the restaurant isn't grand but the playlist they place was pretty decent. Upon entering you'll notice a small bar at one corner and the buffet area at the other. Since we had gone for dinner, buffet wasn't an option. And I guess, because it was Monday there weren't many people there. The seating is quite comfortable and the lighting too. I did like the utensils they used to serve, made it look as if the quantity were more than standard. (I thought so)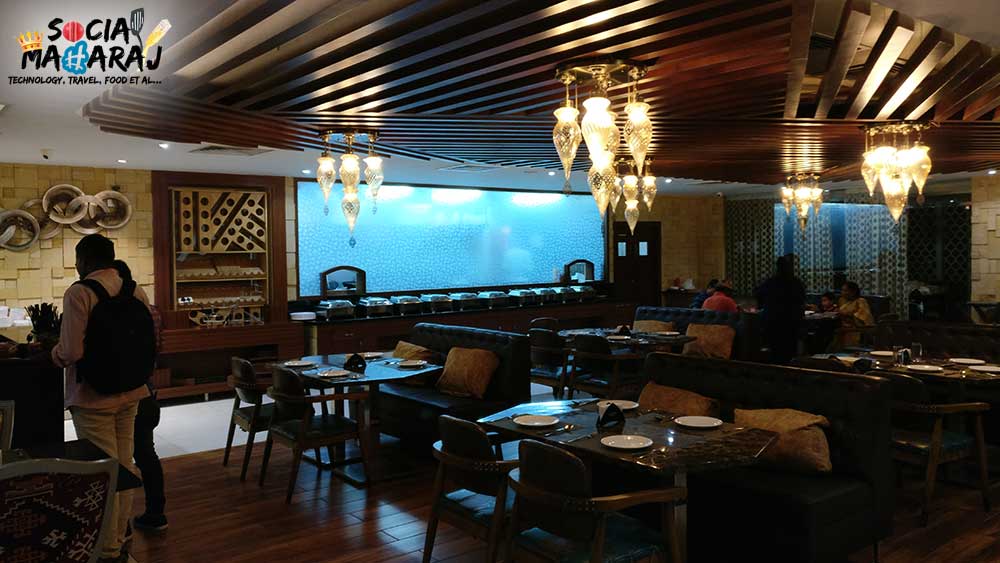 Food at Diners Pavilion Review
Flavoursome Starters
Since it were only two of us, we decided to order only one starters. There were the regular Paneer starters and Chinese, but one particular dish caught my attention. Stuffed Mushrooms. Yeah, I had never heard or tasted it ever. About 6-7 pieces of mushrooms plated nicely arrived on the table with some salad. The mushrooms were stuffed with Paneer in a nice soothing masala. The mushrooms themselves were coated with a tandoori/kebab batter and that gave it a nice tangy taste. This was succulent and soft and a treat for your taste buds. Overall, I totally loved this one and would recommend you to try it too.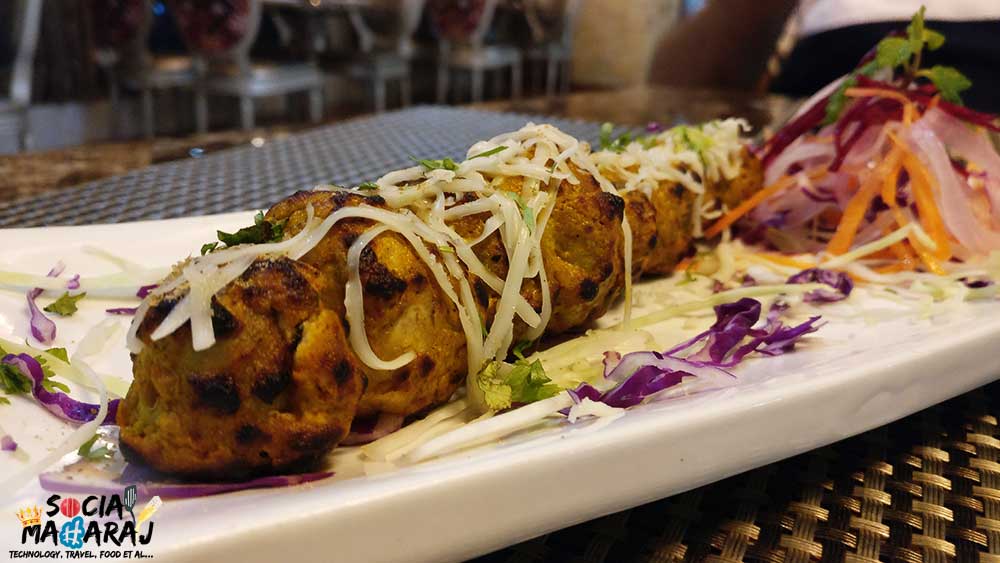 Wholesome Main Course
It was an all vegetarian meal and like you would have guessed by now, there was Dal Makhni on the order list. I've become too predictable now, isn't it ? Let me know in the comments. There isn't much choice for vegetarians especially with Indian food. There are options available in Italian and Chinese cuisines. Since we were dead hungry, we just knew what we had to order. We had Dal Makhni and Paneer Butter Masala. Along with that we had Jeera Rice, Garlic Naan and Ulte Tawa ka Paratha. All the items were served in big bowls like I said.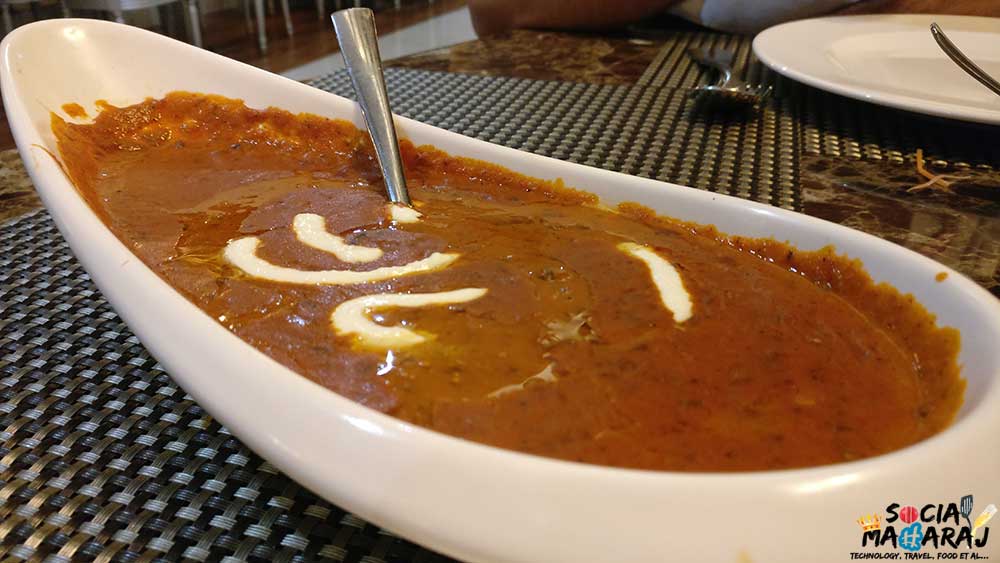 Paneer Butter Masala was pretty average. The gravy was almost free-flowing and was on the sweeter side. I haven't had that sweet Paneer Butter Masala in the recent times. This could have been done better, less sweet and thick gravy is what I would prefer. Moving on to the Dal Makhni, I didn't quite expect it to be this good. The buttery taste with a dollop of cream, Dal Makhni had all the flavours in right amount. I loved this, and would surely recommend you to try it too.
Another dish that caught my attention was the Ulte Tawa ka Paratha. It was a unique preparation which was close to a traditional Lachha Paratha. We were expecting atta (wheat flour) Paratha but this was made from Maida. The Garlic Naan was as expected and so was the Jeera Rice. It's not often that food is leftover on my table, but that night this was the case. The amount was more than the standard and hence there was some leftover food 🙁
Final Words: A decent option for dinner
Diners Pavilion proved to be a great option for dinner. Whether it's going out for dinner with your client or family/friends, the restaurant wouldn't disappoint. We paid around Rs 1300 incl taxes for a meal for two and I feel that's justified for the taste and the quantity. The restaurant does accept Zomato Gold, 1+1 for food was included in this. The staff is courteous and friendly (you may feel they are confused at times though, but that ain't the case) Overall good time spent with good food and amazing company. If you have been there, do share your views/experience in the comments below. If there's any dish you think I missed out, let me know will try it the next time I'm there. For anything else, tweet to me at @Atulmaharaj