This post is again coming in after a long time. We had our 2nd Hyderabad Bloggers Meet last month sometime and WOFL Cafe was the destination for it. Blame it on work that I haven't been able to post this earlier. I so wish that I had a chauffeur driven car to take me to office and drop me home. I could have been able to do so much more. Right now I spend almost 2.5hrs of my day travelling to work 🙁 Anyways, why am I writing all this ? Let's get to the point, here's my review of  WOFL, Banjara Hills.
Ambiance – could have been better
WOFL Cafe is located in the lane behind Zaiqa-e-Hyderabad. If you are coming from Begumpet, you need to take a left turn right after the restaurant and you should find WOFL Cafe on your left. You might overshoot while driving, so keep an eye on it. Anyways, parking at the cafe can be a concern since they don't have a dedicated parking and you need to park in front of the cafe. WOFL Cafe isn't a huge cafe but a small little place where you can spend some time.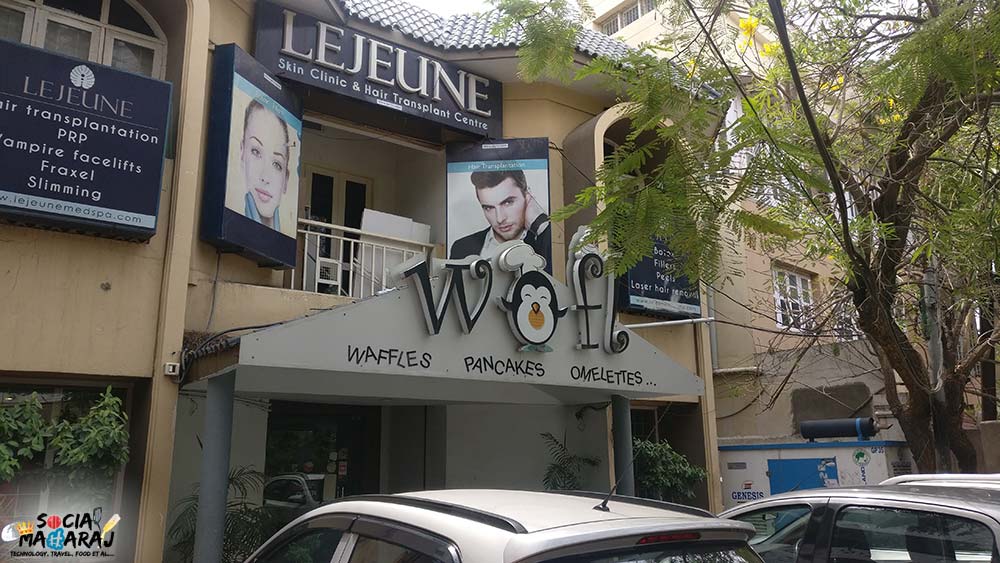 They have one large table that can seat close to 15 people along with smaller ones. They also have an outside seating area which is good. However, it's also a smoking zone so you have to choose where to sit. Further, the place can get a little noisy since the kitchen in open and the music is loud. We walked in without booking the place in the first place and hence had few issues with the seating. We did try booking through Zomato which didn't work. Anyways, the ambiance is good enough at WOFL Cafe.
Breakfast at WOFL Cafe Banjara Hills
We were here for the Hyderabad Bloggers meet around 11 am and I hadn't had breakfast, which mean this was going to be a heavy breakfast. (Or brunch, whatever you want to call it) I glanced through the menu and found only waffles(duh) Since I didn't want to have those, I opted for the subtle White sauce Pasta along with a Iced Cafe Mocha. Others of the table did order Mac & Cheese, Blueberry and Chocolate Waffles along with watermelon juice, lime soda and coffee. [If you love Coffee, you should check out Roastery Coffee House]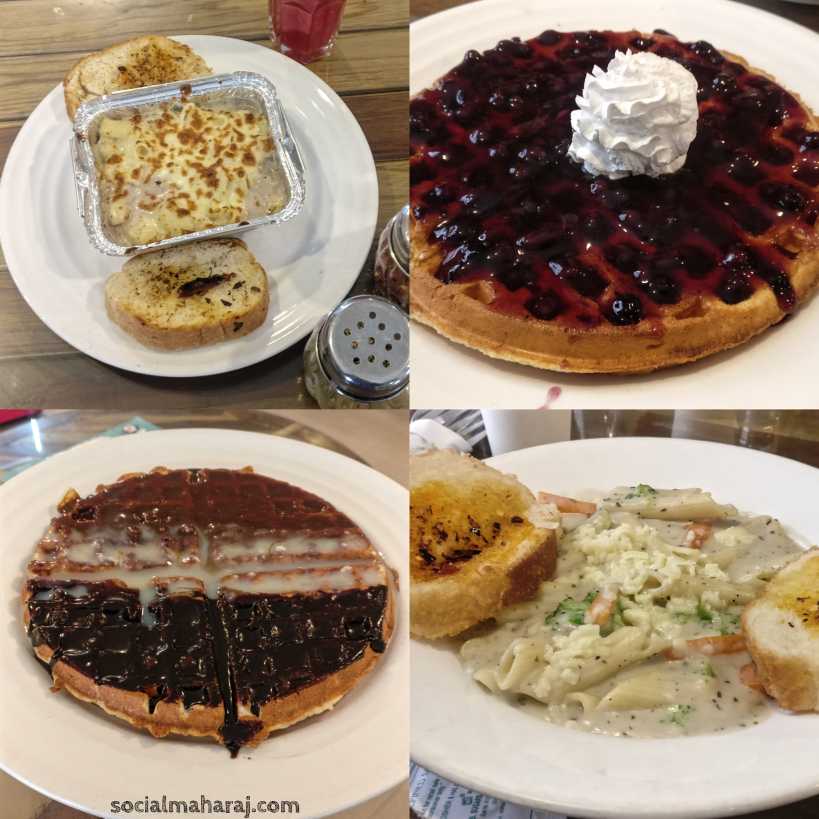 The order did take sometime to reach the tables as they were busy serving a large group. Another thing I noted was their drinking water is available from the water filter and not on the tables (Unless you buy it) Also there was only one person taking orders and serving, which increased the waiting time.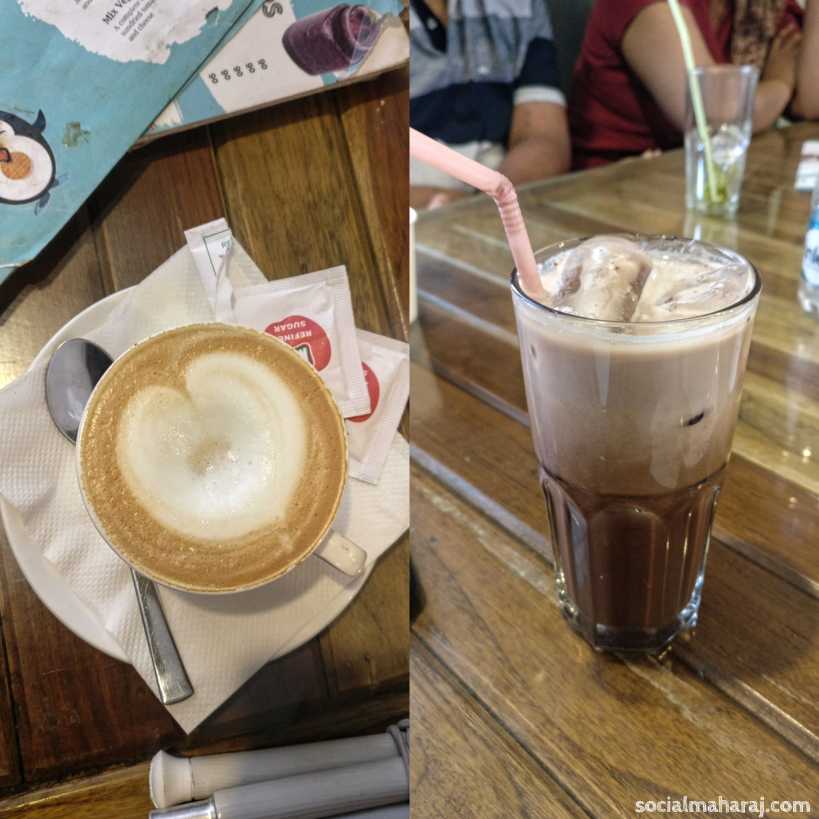 Nevertheless, the white sauce pasta came in with a couple of garlic breads. The pasta was good enough which the right amount of fresh veggies and cheese. Mac and Cheese was like a regular one. The waffles were good enough again. I didn't have those but that's what my friends had to say. The drinks – Iced Cafe Mocha could have been better. It was too watery. Other juices and coffees were just ok. Overall the food was average and nothing Wow.
Final Verdict – WOFL average experience
Our first experience at WOFL Cafe was average. Blame is on the huge crowd already or us walking in without booking the tables. The service was slow and took a lot of time for items to come in. The food was good enough but if you don't want to have Waffles and are vegetarian(like me) you might have a tough time in figuring out what to eat. However the manager did tell me that their breakfast is pretty popular and I could actually see that with the number of people inside the cafe. I'd probably try to visit once more and see the place. But based on this experience, I'd suggest reserve and go. If Zomato/Dineout don't allow, call them and go. If you've been to WOFL Cafe, how was your experience ? Share in the comments below or tweet to me at @Atulmaharaj