"Kuch din to gujariye Gujarat mein" is a perfect tagline for Gujarati Tourism. Few days spent in the state and you'll probably fall in love with either the people or the food. I fell in love with both over the years. Gujarati Food is something I'm always on the look out for. Just last month I was in Ahmedabad when I relished Gujarati Thali at Agashiye. However, in Hyderabad there aren't many place serving good Gujarati food. I tried Gujarati Mess in Gachibowli and didn't enjoy it much.
Not only the thali, Gujarati farsan is the next level thing. They have so many items that you can munch on all day long ! From Khakhara to Gathiya to Paapdi to Bakarwadi and what not. I got few packets of Khakhara from Ahmedabad last month and ran out of supply soon (expected !) Was looking for Gujarati Farsan shop in Hyderabad when my blogger friend suggested Mamta Sweet House at PG Road. Next weekend I was there and here's my review of Mamta Sweet House.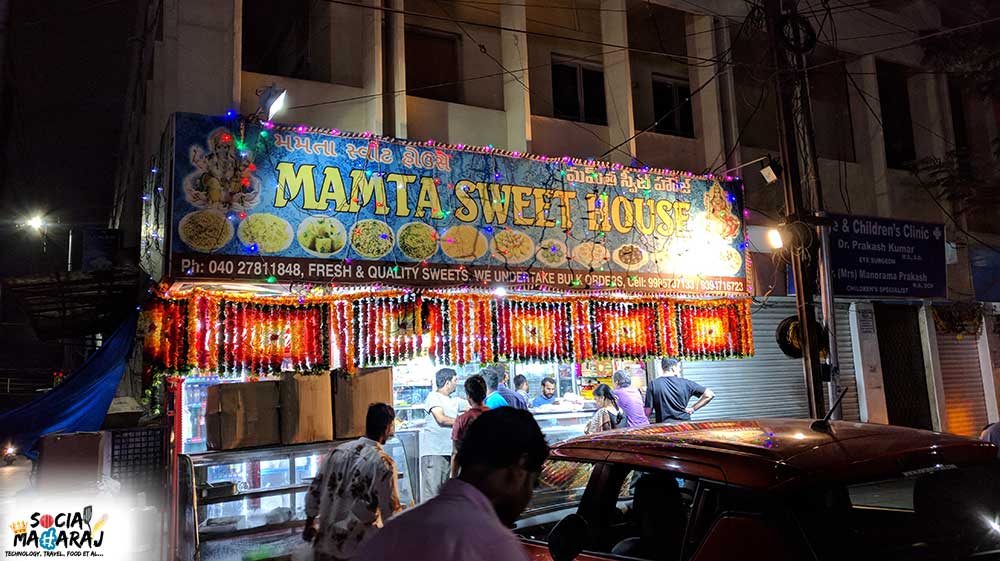 Gujarati Farsan Shop in Hyderabad
Like I said earlier, there aren't many shops in Hyderabad that serve authentic Gujarati food.Nonetheless if you go scouting, you'll surely find one. I was on a stroll at PG road last week relishing street food. After relishing my pizza at Pizza Den, I was looking for Mamta Sweet House. It's diagonally opposite to Pizza Den and quite easy to locate. The store is run by a Gujarati kaka and is flocked by many people irrespective of what time of the day it is. I visited during the night and I'm sure it would be different picture in mornings. Mamta Sweet house sells sweets and has quite a variety of Gujarati farsan and Gujarati snacks too.
Khakhara, Fafda, Khandvi et al
Since my stock of Khakhara was over, I had two options. First, get it couriered from Amdavad. Second, find it in Hyderabad. I first started with the latter option and found it at Mamta Sweet house. Though it isn't the hand made one, they do have Khakhara. Mamta Sweet House sells Shreeji Khakhara and has variants available. From the standard Methi Khakhara to Chilly Tomato and Garlic Khakhara too. The Khakharas are priced at Rs 50 for a 200gm packet. Even though these were factory made, I liked them. Hand the authentic Gujarati taste.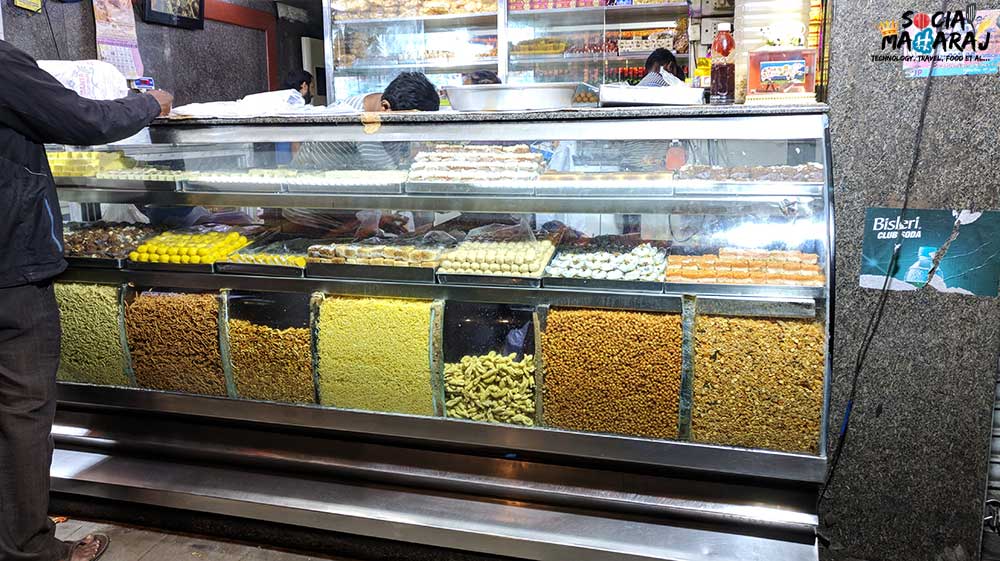 Not only that, there is an array of Gujarati snacks available at Mamta Sweet house. You can get Fafda all day long here. The missing part is the sambharo (Papaya salad sort of) and the kadhi. Instead they serve a sour carrot salad with it. Some may like, didn't amuse me. Khandvi is also available all around the day. Apart from that, they have a variety of Gujarati farsan including Chavana, Gathiya, Sev and the likes. Overall, if you are from Gujarat and missing your food, you can find the taste of Gujarat here.
Final Verdict: Good Gujarati Farsan Shop
If you are looking for Gujarati snacks in Hyderabad, Mamta Sweet house is a good option. The items prepared are fresh and have the authentic Gujarati taste. The prices are also reasonable considering that you are getting the authentic taste of Gujarat in Hyderabad. I wasn't able to find Bakharvadi here, but all the other items are readily available. Moreover, they do sell the standard sweets too. Overall, a good Gujarati farsan shop in Hyderabad to get your Gujarati food cravings satisfied. Know any other Gujarati Snacks shop in Hyderabad ? Mention in the comments below and I'd love to explore that too. You can also tweet to me at @Atulmaharaj for quick responses !